Burning Calories and Eating Healthy at Disney World
This post may contain affiliate links. All opinions shared are my own. As an Amazon Associate I earn from qualifying purchases. Click to view our full disclosure.
I blogged about our trip to Disney World a few weeks ago, but I wanted to share some healthy tips to Disney.
First, I have to say…Enjoy your trip! You do not go to Disney everyday! Splurge some, have fun, and you can get back into the swing of a healthy diet when you get home.
However, if you would like to know how to stay healthy and still burn a few calories, here are my tips to eating healthy and burning calories at Disney World.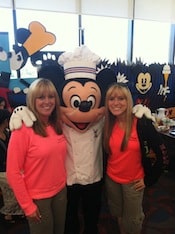 1. We ate at Chef Mickey's our first day. Talk about food! It's a buffet, and all of the Disney characters come around and visit with you. It's very cool even if you are 24 or 42 years old. Start your day with a healthy, big breakfast to ward off fatigue, hunger, and sugar crashes. Chef Mickey had a scramble egg station with mix-ins, fresh melon, and oatmeal. I tried all of it plus a Mickey Mouse pancake. :)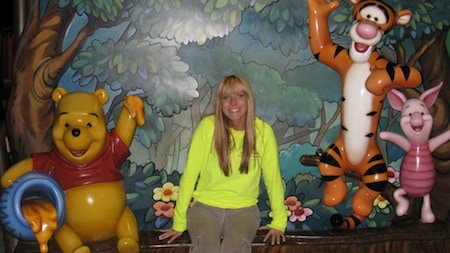 If you can't go to a buffet-type place, then try to think of healthy alternatives for breakfast. The parks are filled with junk food so planning ahead and packing something will save you time, money, and make you feel better. The "Boardwalk" by the Yaught Club Resort had groceries you could buy. Very cool and not too pricey!
2. Remember to hydrate! It's hot typically in Orlando! You are going to be so excited and caught up in the moment–don't skip the H20. No need to pass out or feel like junk at the happiest place on earth.
3. Admit it, you're burning a ton of calories. When I was researching this post, I found that most people walk 12-15 miles based on TripAdvisor. A 140 lb woman, walking at a casual pace, can burn 764 EXTRA calories just walking each day! (You could also plank if you're a weirdo like me! Watch the planking video)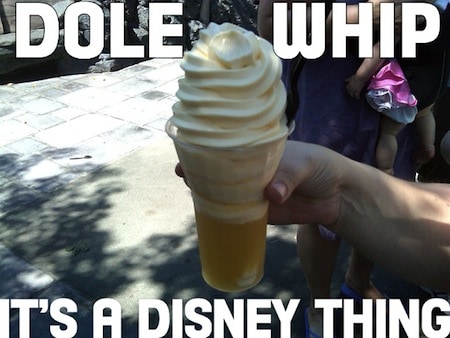 4. Since you planned ahead and had a great breakfast and packed lunch, indulge a little. A famous Dole Whip only has 80 calories for a 1/2 cup. I realize the bad boy above is probably 2 cups worth of calories, but still 320 calories is much lower than a piece of Cheesecake or a nasty bag of Doritos.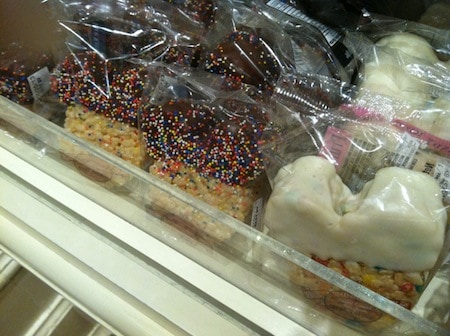 Not a fan of Dole Whips? Another low-calorie, but yummy treat is a Mickey Rice Krispie! Each head is about 170 calories.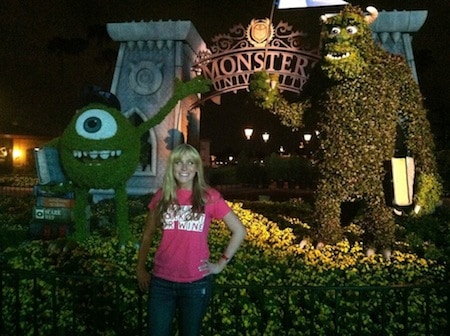 5. Get enough sleep! Sleep helps maintain your metabolism, balance in your hormones, reduce cravings (due to hormones), and also aid in mood if you ask me. ;)
6. Live it up with no regrets!
I had so much fun on our trip!
Have you been to Disney World before?
What was your favorite park?
We went to Magic Kingdom and Epcot!