Can I Use Any Step for Transform 20?
This post may contain affiliate links. All opinions shared are my own. As an Amazon Associate I earn from qualifying purchases. Click to view our full disclosure.
Shaun T's Transform 20 step is designed to help you take your workouts to the next level! But what if you already have a step? We'll share the Transform 20 step dimensions and share what we plan on using.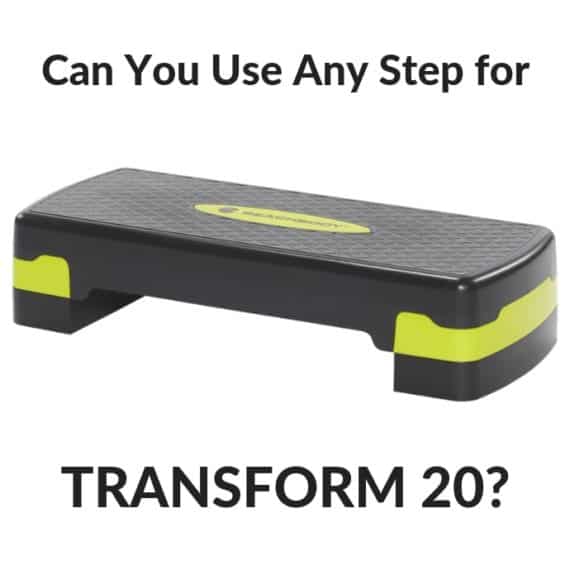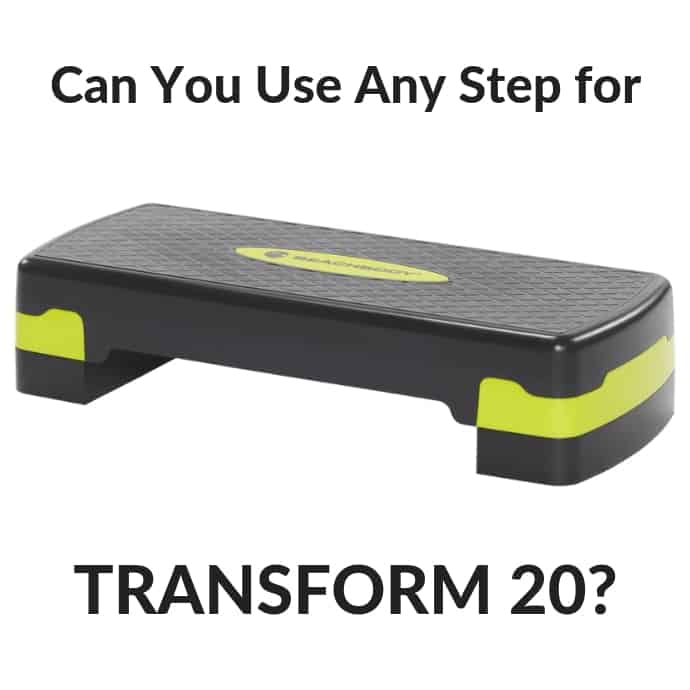 Can I Use Any Step for Transform 20?
Yes, you can use any step for Transform 20. I'm actually using my old one that is a little wider and a little longer.
With that said, I have noticed the length being an issue on some of the moves. It's not impossible to use it, but I can see how the shorter step could be helpful especially if you're working out in a small space.
The exercises also change pretty quickly so you may have to go a bit slower in the transitions to master your step.
I plan on continuing to use my longer step for now.
There is also a modifier that doesn't use a step at all.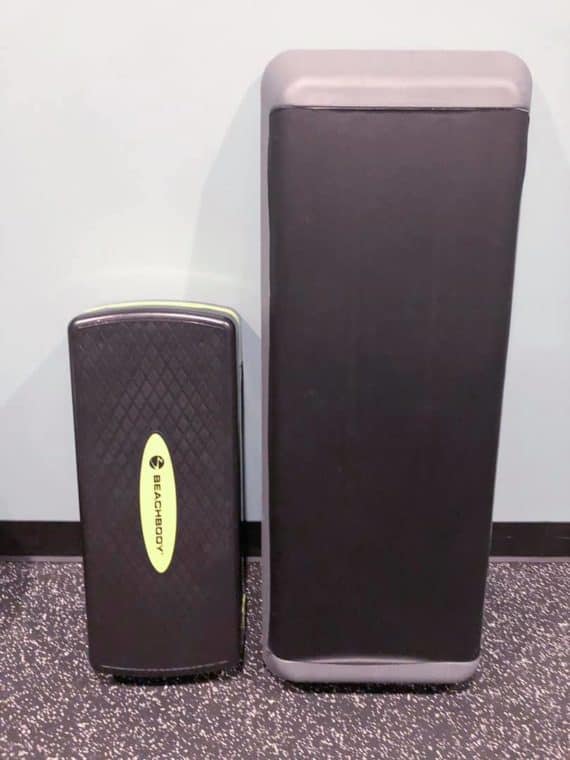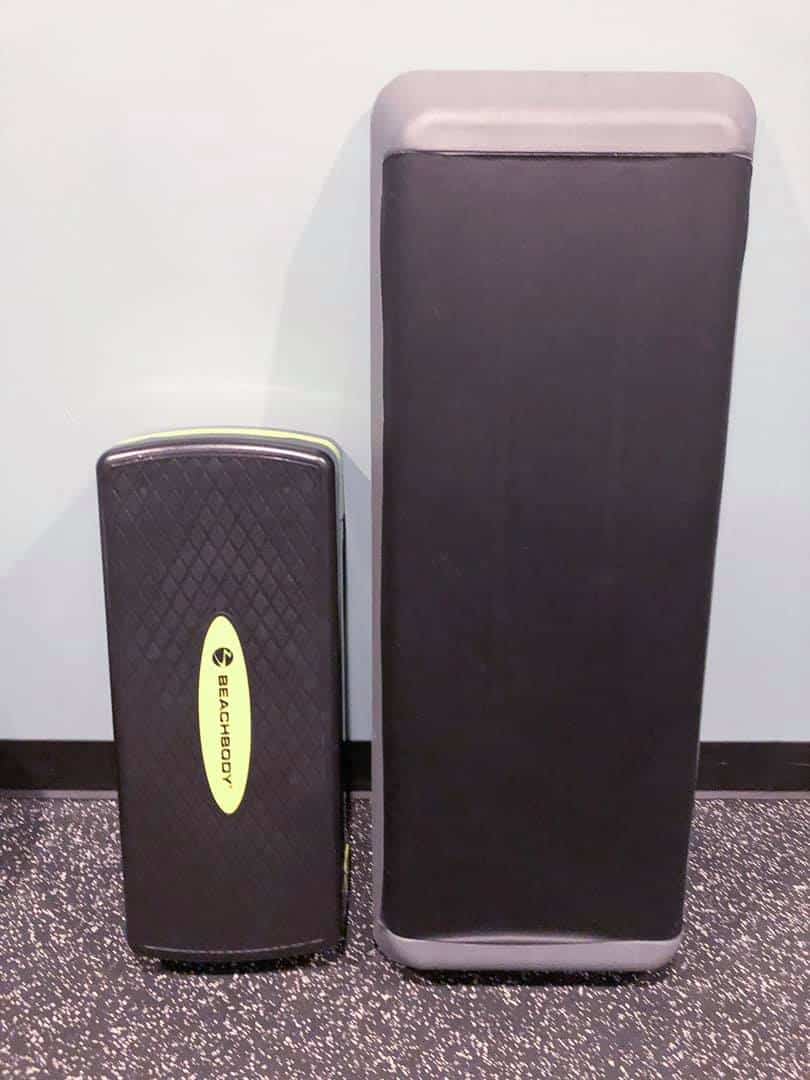 You may also like our Transform 20 full review, workout schedule, before and after photos and meal plan!
Transform 20 Step Dimensions
The official Transform 20 step's dimensions are 11″L x 27″W x 4″H.
It also includes 4 risers that are 11″L x 4.5″W x 2″H.
This
step on Amazon
has the same dimensions if you're looking for a quicker shipping option.
*Update: The Amazon one keeps selling out.
So you may try these 2 Amazon options that are similar in size: 1st Option Step and 2nd Option Step.
All 3 are very similar to the Beachbody one. You can also order the Beachbody step here.
Beachbody orders take about 3-7 days to receive in the United States – so you could also get the official step pretty fast.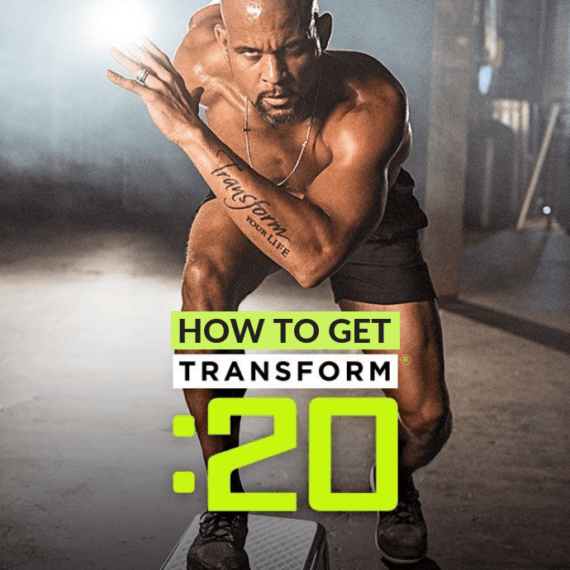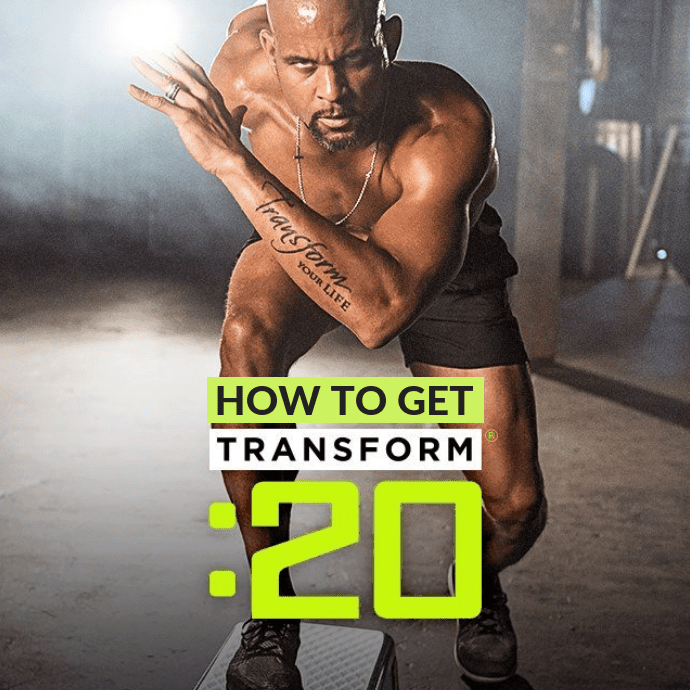 Getting the Transform 20 Step
You can get early access to Transform 20 plus the step for about $125 if you already have Beachbody on Demand.
If you don't already have Beachbody on Demand, you'll need it for Transform 20.
With Beachbody on Demand — you'll also get access to every other Beachbody workout like LIIFT4, 80 Day Obsession, Insanity Max 30, P90X3, and much more!
You can also compare all of the ordering options here!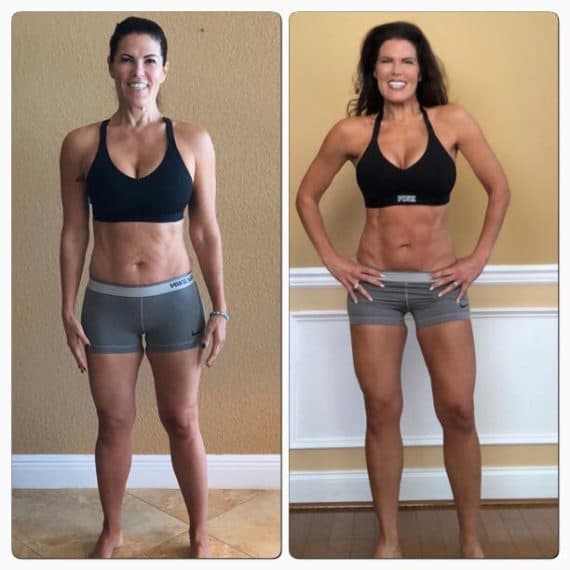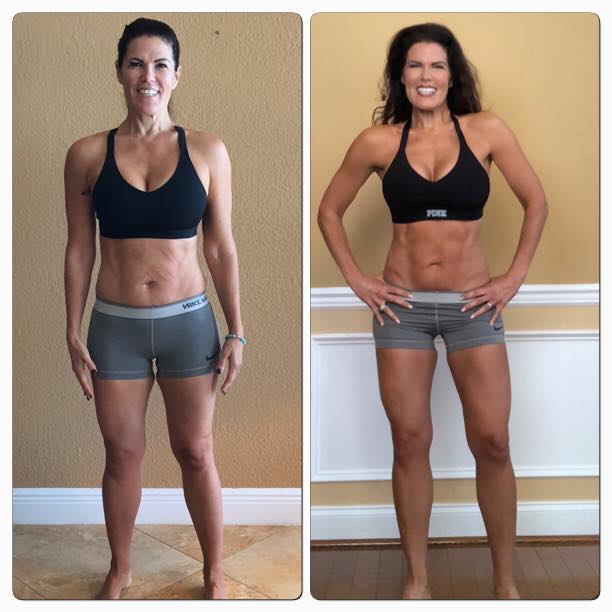 We've also provided a ton of other resources to help you get motivated and going with this workout!
You can grab our Transform 20 Review, check out before & after photos, or snag a free Transform 20 Meal Plan here!!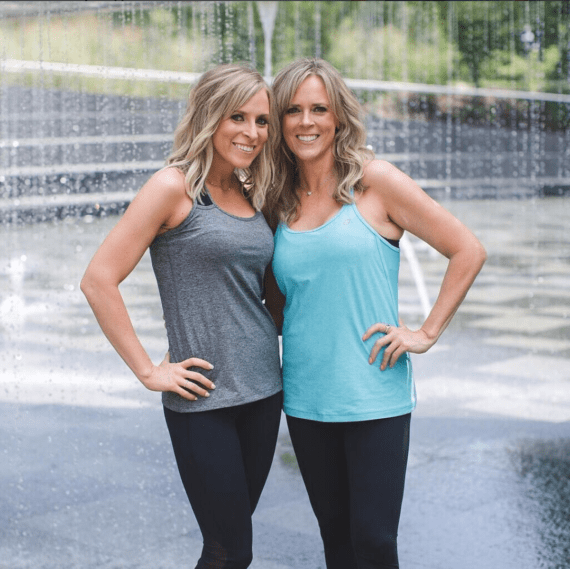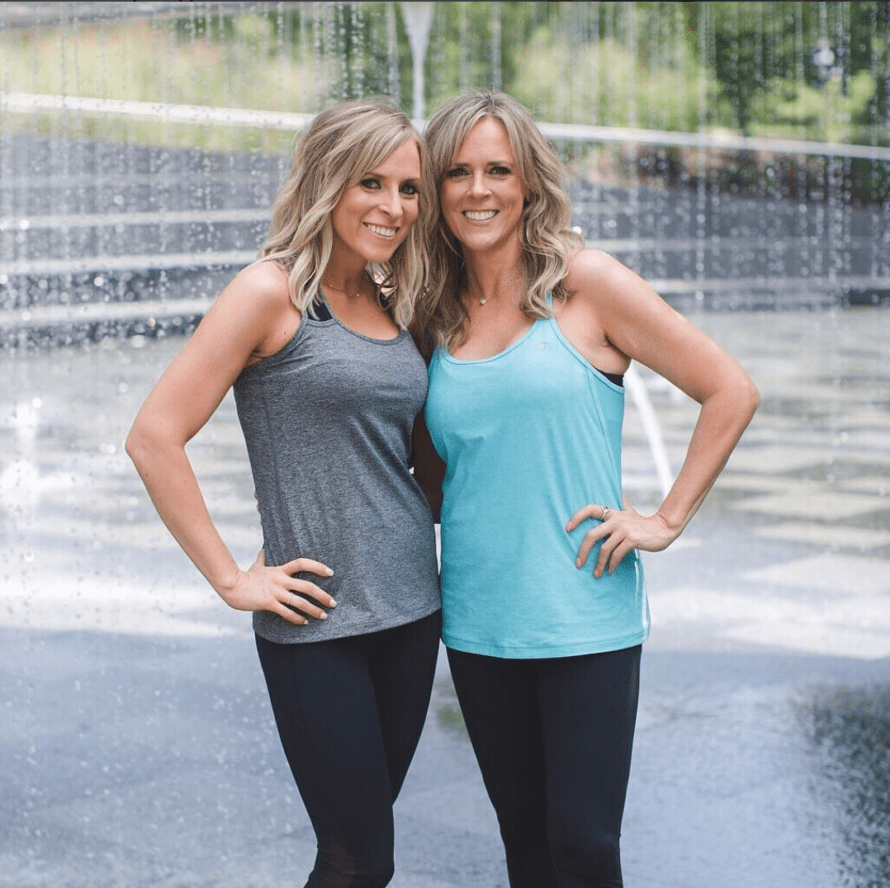 If you're not working with a coach yet, we'd love to be your fitness coach to help motivate you!
We offer year-round support, a private Facebook group and much more to help you hit your goals!
If you've considered becoming a coach yourself, we also provide training and mentorship to anyone on our team.
Feel free to drop us a comment below or email us at thegirls@soreyfitness.com!