P90X3 Results – Real Before and After Photos
This post may contain affiliate links. All opinions shared are my own. As an Amazon Associate I earn from qualifying purchases. Click to view our full disclosure.
These P90X3 Results are so inspiring! People started seeing results in 30 days, and the transformation they had in 90 is crazy!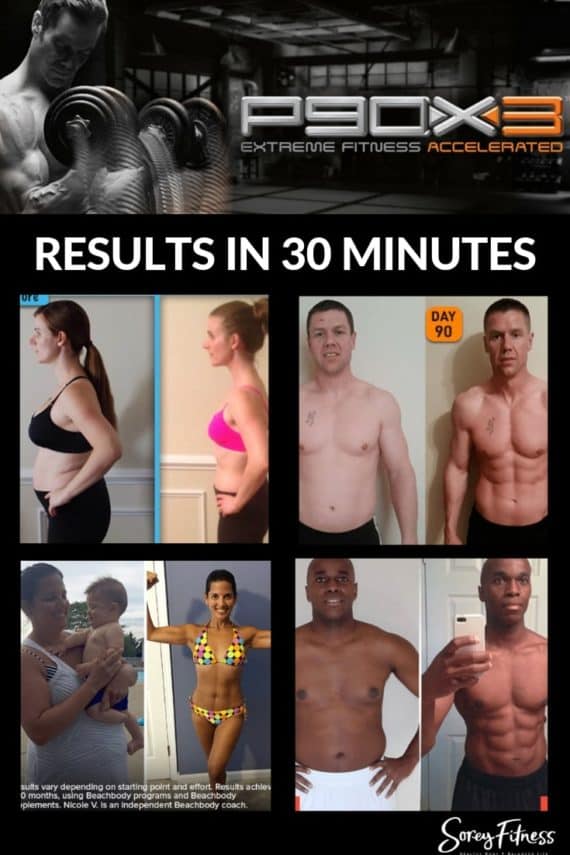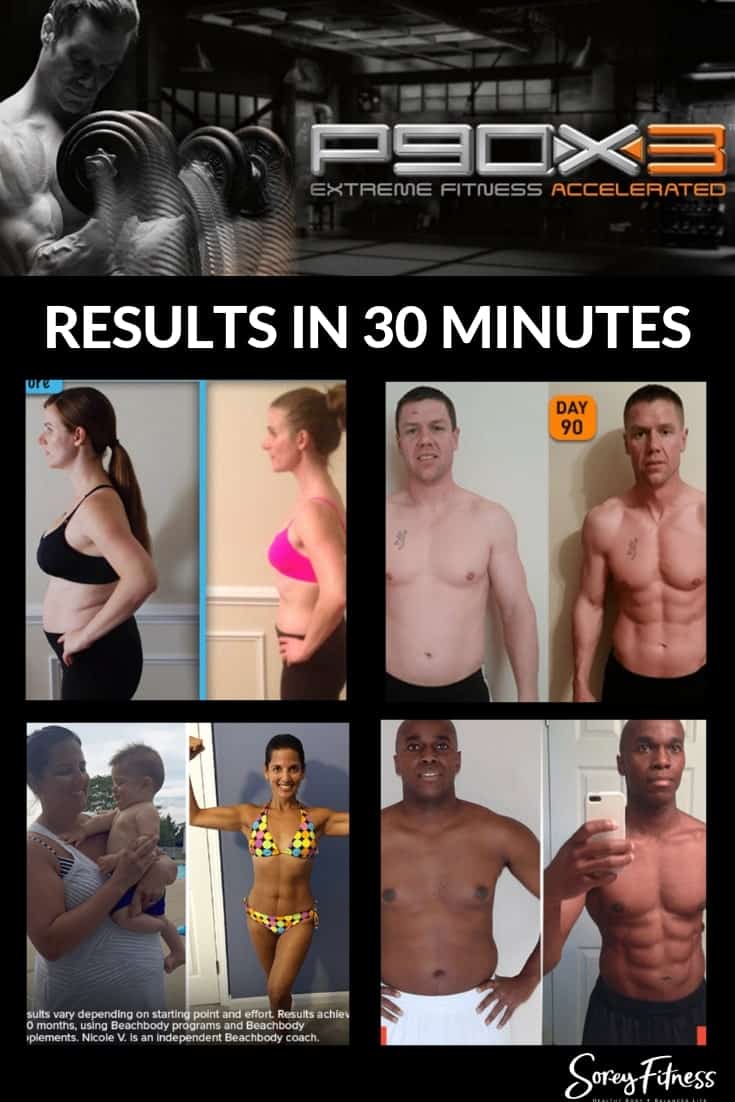 P90X3 is one of our favorite workouts! We've both completed the P90X3 Classic Calendar, and we just fell in love with Tony's whacky personality.

Since then, we've had the privilege of meeting him several times through Beachbody Coaching.
We can truly say – he is the nicest, most genuine person you'll ever meet!
If you're debating on trying one of his workouts – you need to just go for it!
P90X3 Results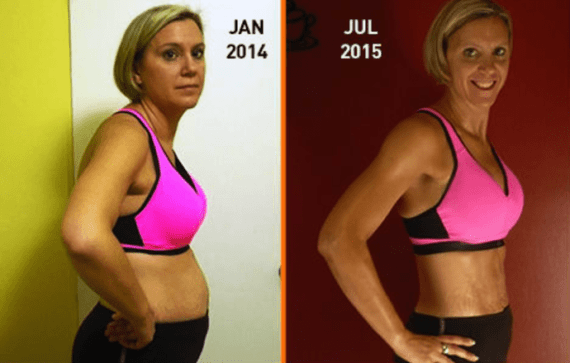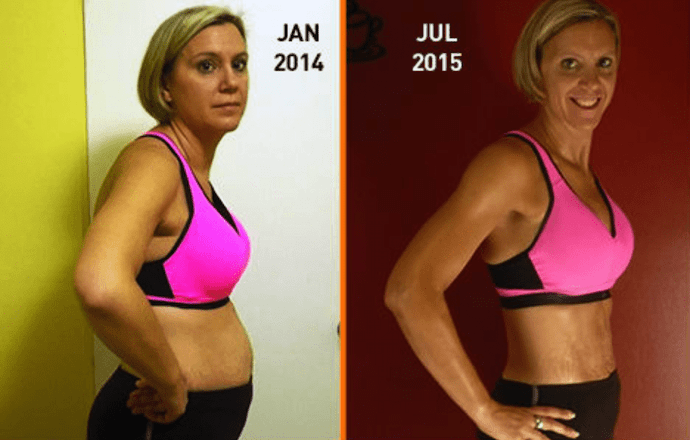 Kim L. lost 32lbs with P90X3!
Before Kim started the P90X3 workouts, she felt self-conscious and desperate to lose weight.
The death of her father sparked her to get healthy, and her family was such a help.
She loved that the workouts were just 30 minutes a day too so! In addition to the program, she used Shakeology to get her results.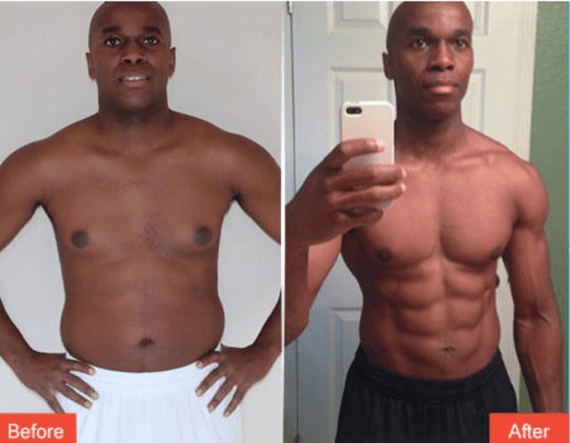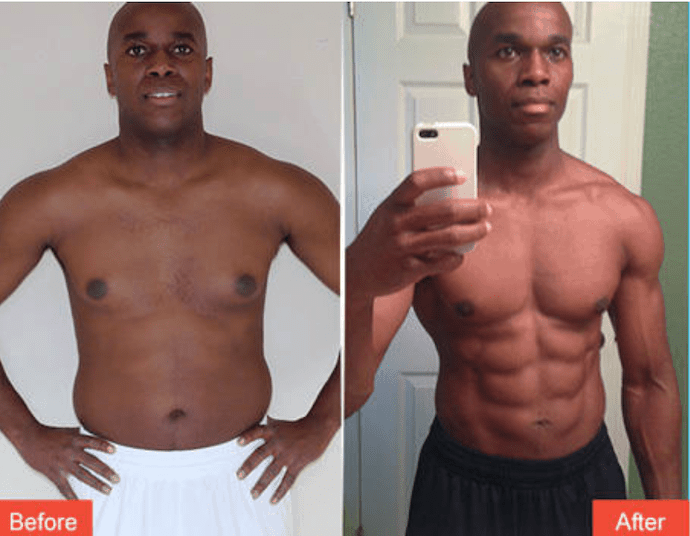 We also wanted to feature male P90X3 Results!
Jerome lost 23lbs!
He was always the healthy, athletic guy growing up. It wasn't until marriage, a newborn, and lots of housework that his healthy habits took a nose dive.
I mean who can't relate to that?!
His 1 year old daughter inspired him to take control of his health – not only with the workouts but also the P90X3 nutrition guide.
Besides losing the weight, he feels confident again! He's lost body fat and gained lean muscle – and he's most proud of that 6-pack he sculpted!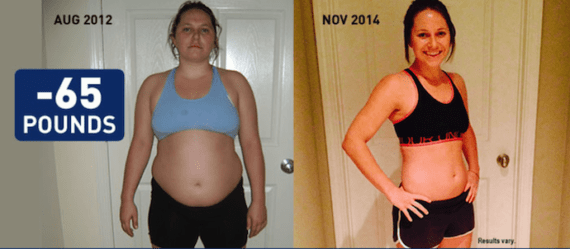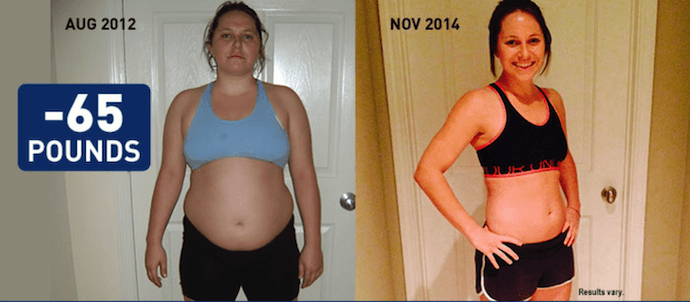 Jessica L's P90X3 results have her weighing in 65lbs lighter!
As a teacher, Jessica felt insecure even in the classroom before starting the program. P90X3 gave her her confidence back!
She loved the variety in the workouts and that they were fun!
She also loved that she could learn the moves and do them really well!
Now she loves to rock climb, ski and zip line!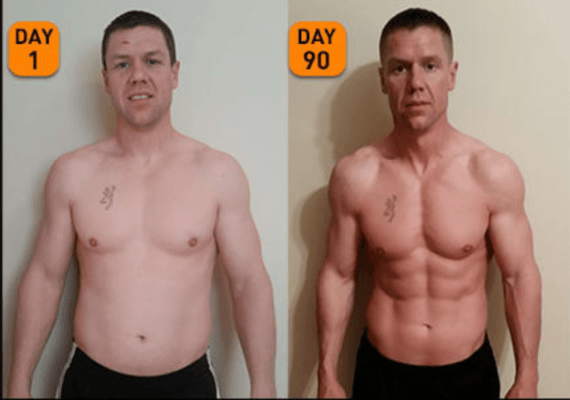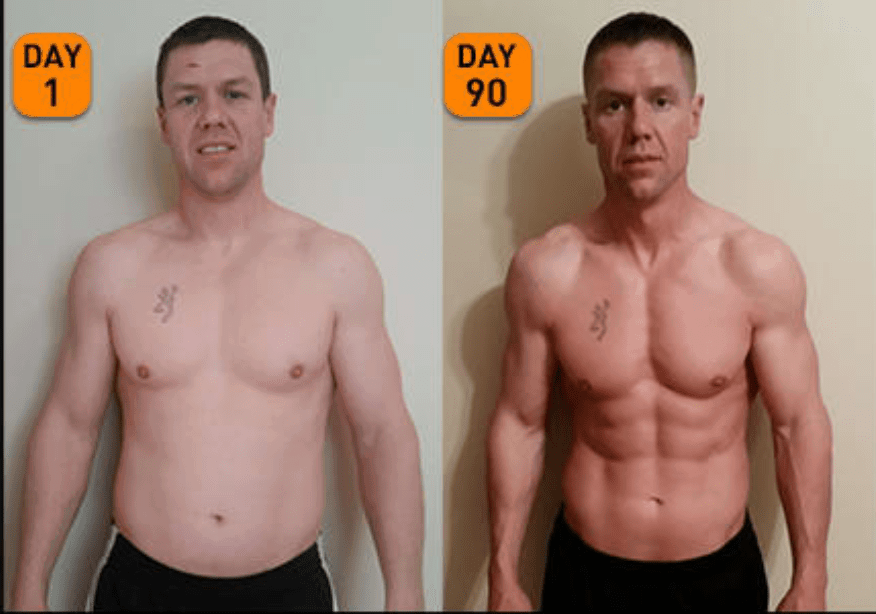 Another P90x3 Before and After!
These P90X3 results keep blowing us away!
Dan lost 21lbs and sculpted his body in just 90 days!
He loved that Tony pushed his limits but also was super motivating.
He also followed the P90X3 nutrition plan and keeps sweets out of the house now!
Can I Get P90x3 Results Without Diet?
With any workout program, your diet is 80%+ of your results. Your P90X3 results will be so much better if you also commit to the nutrition plan.
The P90X3 diet is specifically designed for each phase of the program.
This means your body is getting exactly what it needs to create an amazing before and after!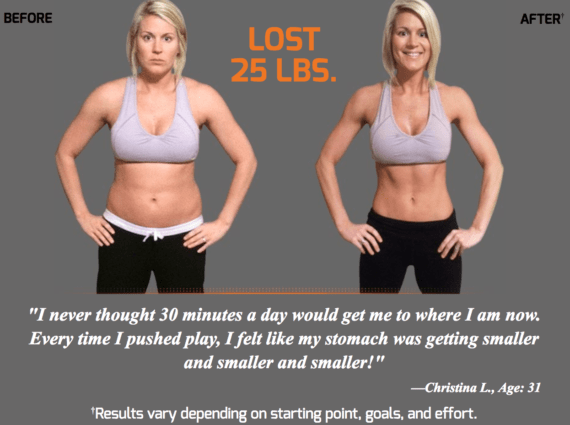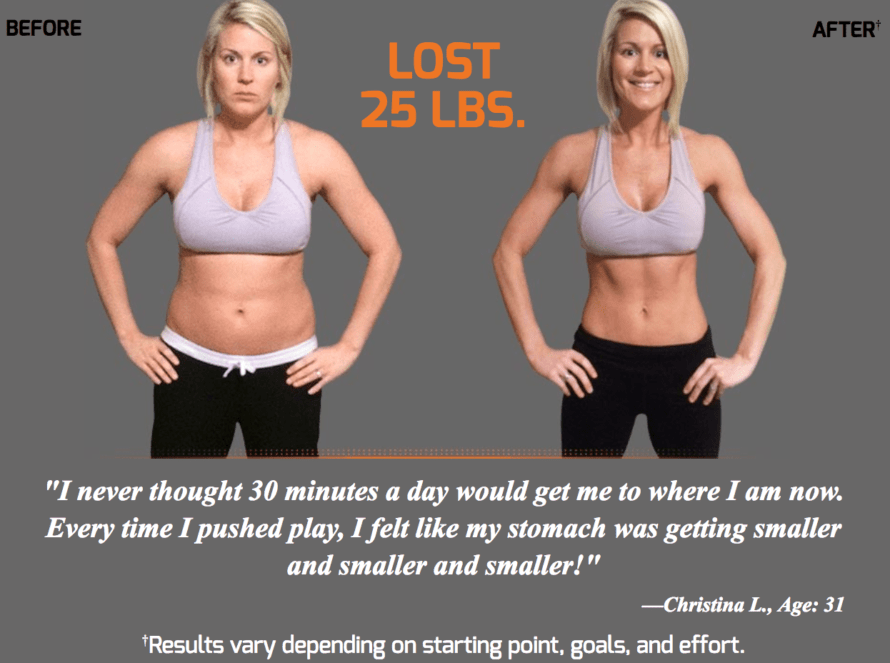 Can you see P90x3 Results 30 Days?
You can definitely see P90X3 results in 30 days, but they won't be as large as they will be in 90 days. You can expect to lose 1-2lbs each week if not a little bit more when you start the workouts and nutrition plan.
How Long Does It Take to See Results From P90x3?
We suggest sticking with it at least 2 weeks. You should be seeing small changes in your weight and even in the mirror! Those little changes will keep you motivated to go for the full 3 month schedule!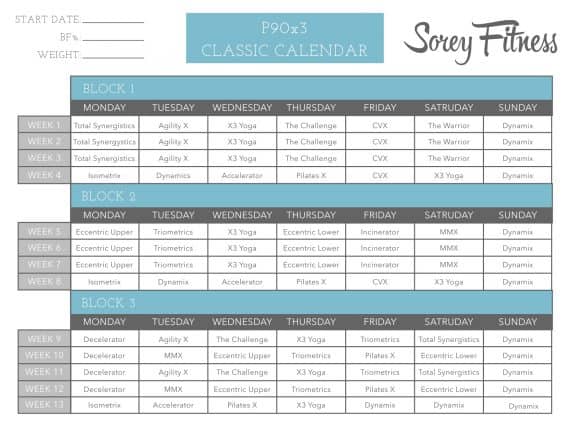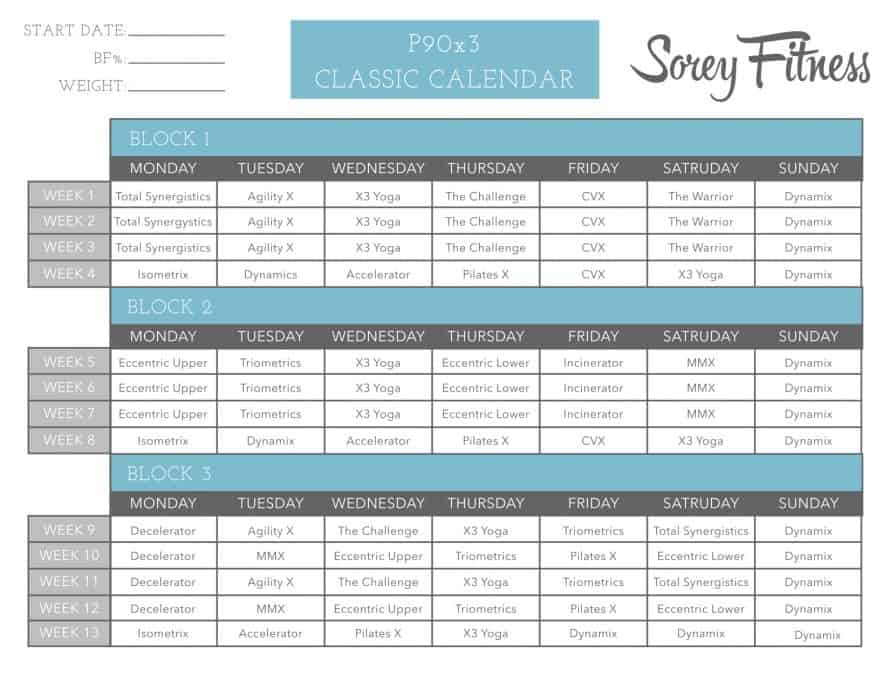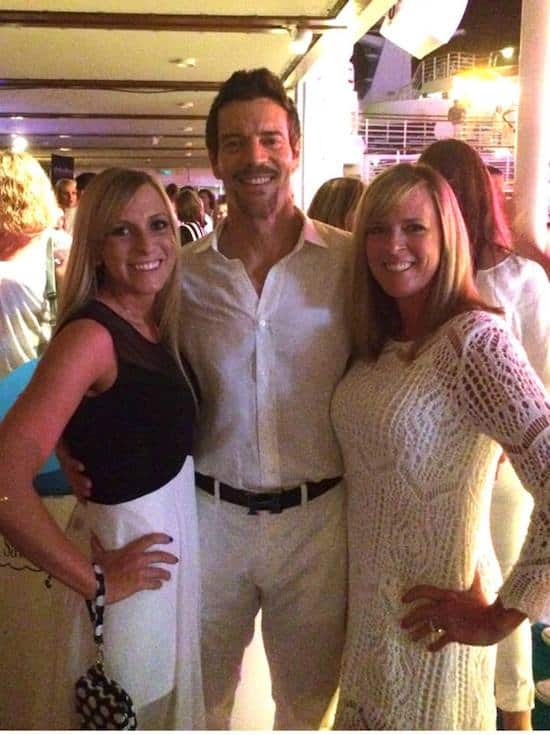 Should you be a Beachbody Coach?
Before coaching we weren't as healthy, fit or financially secure.
Coaching gave us the accountability we craved with working out at home. With our clients working out with us in a Facebook group and online tracker, we knew we had to show up!
Plus, we were helping others!
Since then, we've become Elite Beachbody Coaches and are able to do this full-time!
We've also helped 1000s do the same thing we do, and we'd love to help you figure out if it's a good fit!
Who knows, you might even be on a cruise with Tony Horton like we were!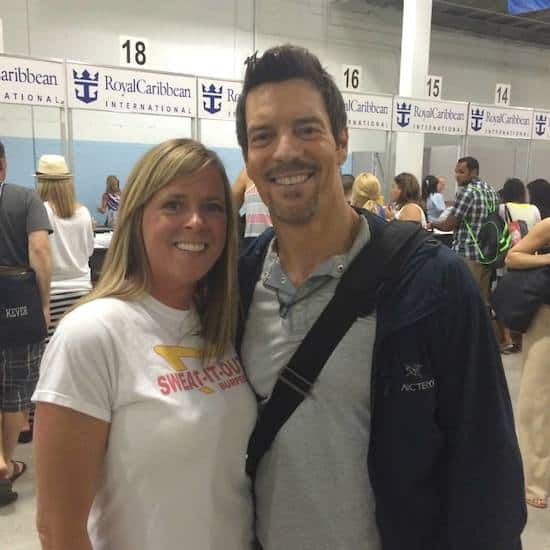 Have you gotten your own P90X3?
Tell us about it!