P90X3 Workout Schedule: Lean, Mass, Classic, Doubles PDFs (Printable!)
This post may contain affiliate links. All opinions shared are my own. As an Amazon Associate I earn from qualifying purchases. Click to view our full disclosure.
The P90X3 Workout Calendars include 90 days of intense workouts to help you get in better shape quickly! World-renown fitness legend Tony Horton implements modern science to each workout to help you increase your anaerobic energy, strength and power, and get amazing results!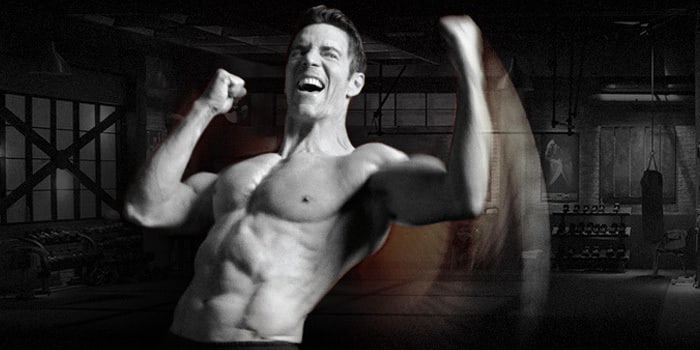 Get All 4 Workout Schedules Emailed to You
There are 4 P90X3 workout calendars. Each workout schedule offers cardio, resistance, and the "classic" muscle confusion. All 4 P90X3 Calendars (Lean, Mass, Classic and Doubles) are broken down into 4-week "blocks". The program is 13 weeks total.
This helps you challenge your muscles for max results. Also, none of the same workouts are repeated within the same week — which we loved!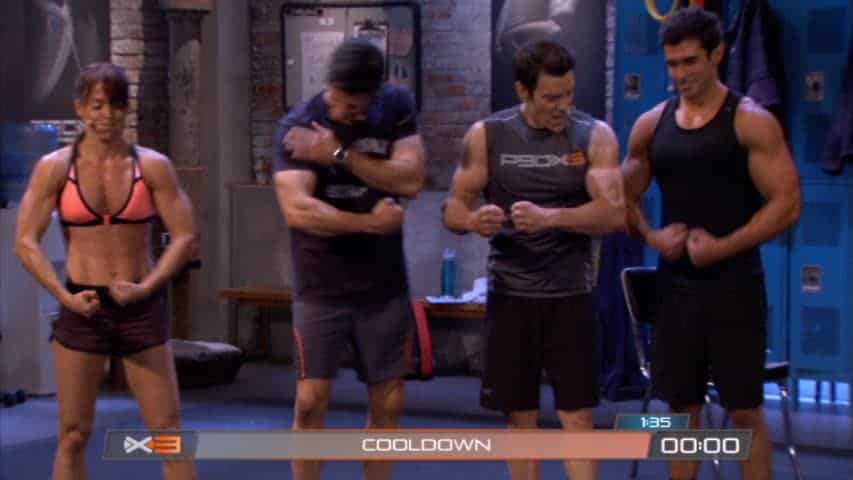 which P90X3 Workout Schedule should you do?
You'll want to pick a P90X3 workout calendar based on your fitness goals. For example, if you want to lose weight and build lean-muscle growth, the Classic Calendar is perfect for you!
The program offers three different workout calendars: Classic, Lean, Mass, and Doubles.
Classic gets you ripped and strong.
Lean is designed to tone your muscles without adding bulk.
Mass increases muscle mass.
Doubles is just P90X3 on crack basically!
We have all 4 P90X3 Workout Schedules available for you to print and use!
You can expect to workout Monday to Saturday while never repeating the same workout in the same week. You'll be lifting weights, doing cardio, practicing yoga and pilates, and even mixing in martial arts! Each of the calendars also require you to use the nutrition guide for max results.
P90X3 Calendars (Printable PDFs)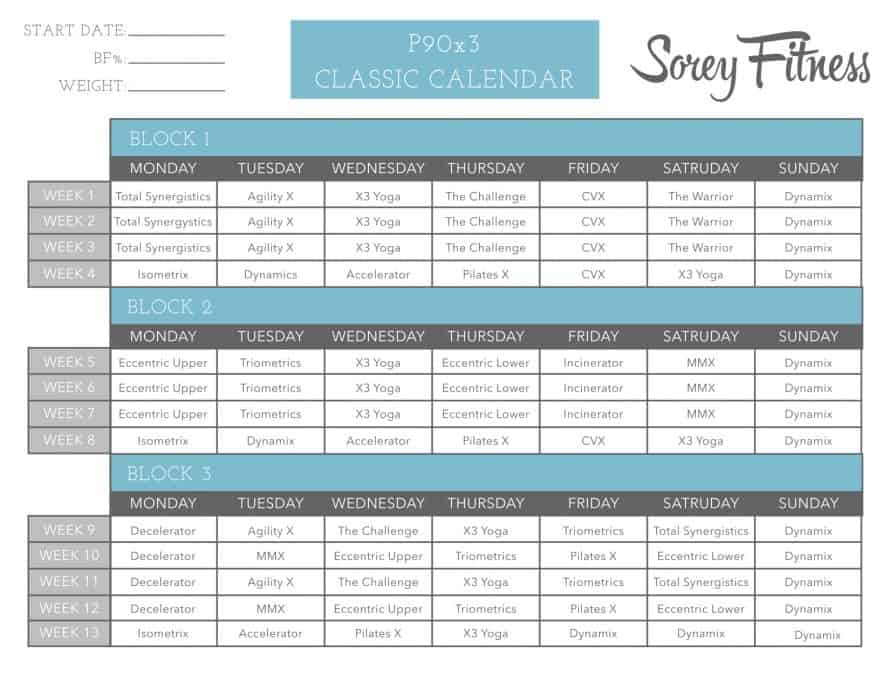 P90X3 Classic Workout Schedule
Classic helps you get ripped and strong. You can expect to lose fat and gain lean muscle while improving your balance and core strength.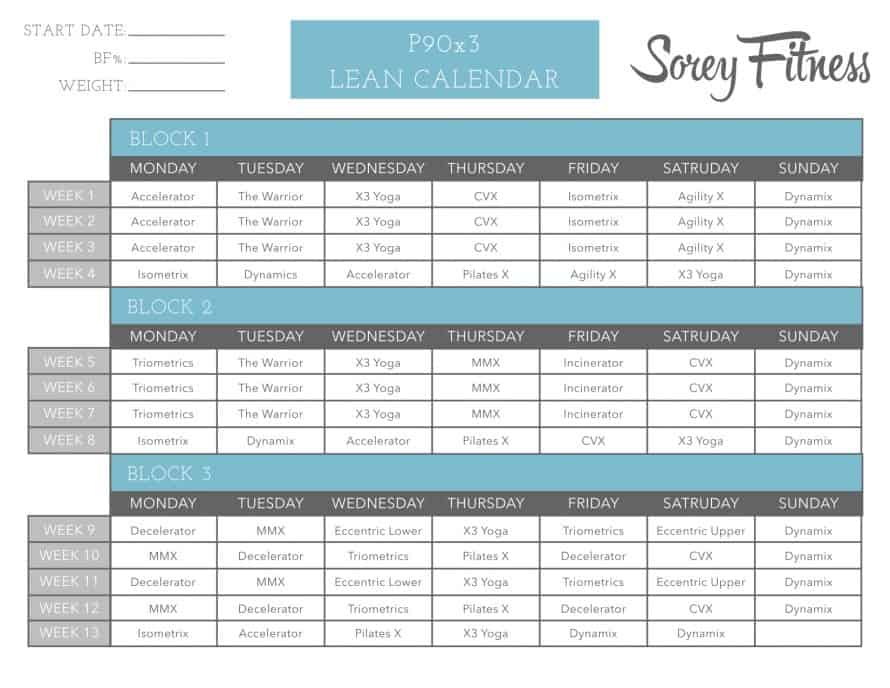 P90X3 Lean Workout Schedule
The lean calendar helps with mobility, flexibility and cardio.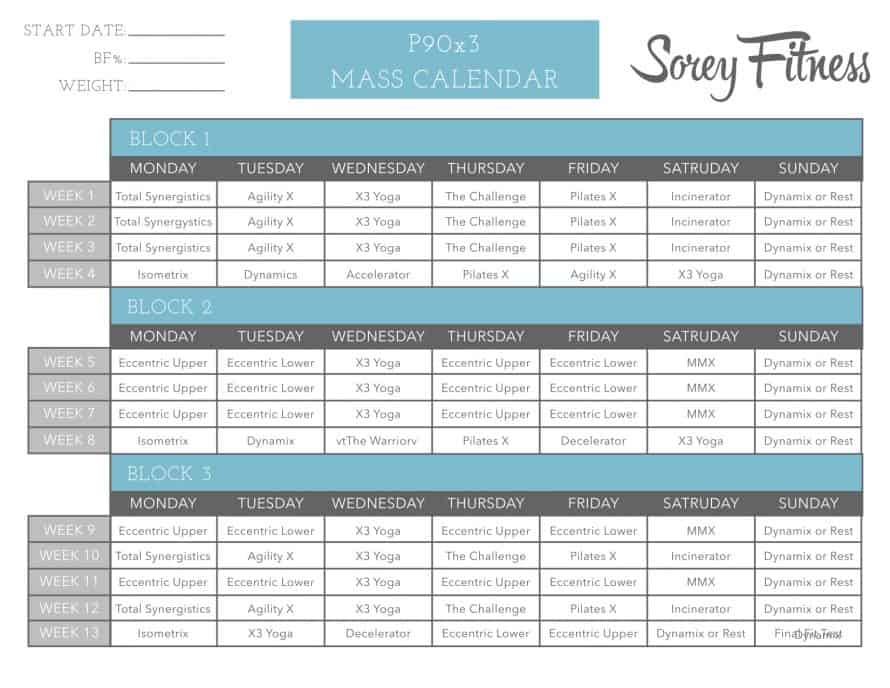 P90X3 Mass Schedule
In contrast to the lean calendar, the Mass schedule is perfect if you're looking to gain a lot of muscle. You'll focus in on nutrition and heavier weights.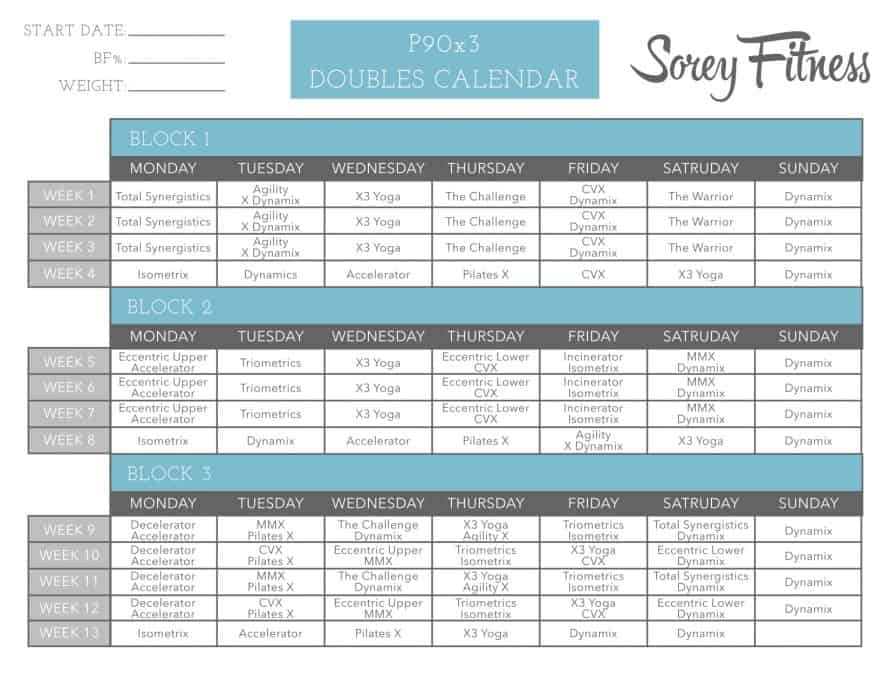 P90X3 Doubles Workout Calendar
I love the 30 minute workouts, but if you need to do an hour The Doubles schedule is for you!
What equipment do you need for these workouts?
Any of the calendars require equipment and enough room to jump around. You'll need free weights, a yoga mat, and a pull up bar or band. I personally also used a pull-up assist because of the amount of pull-ups and chin-ups you do. I used 5-20 lbs.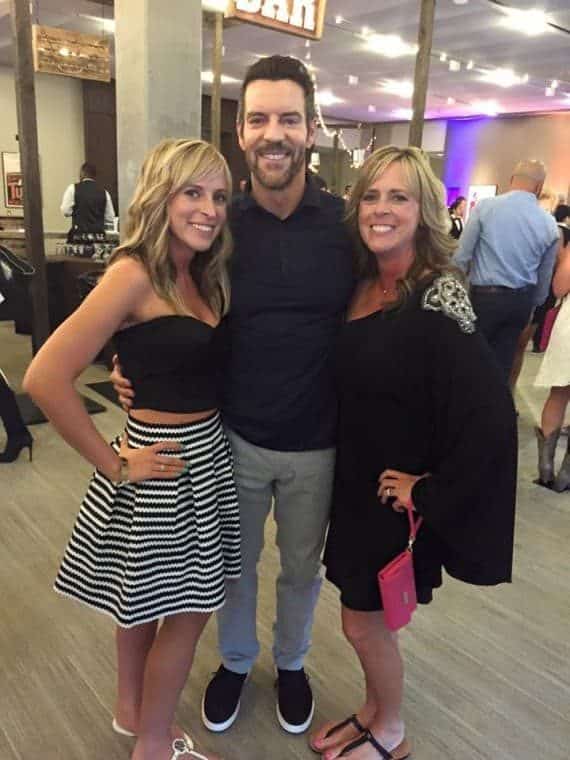 How much is P90X3?
P90X3 is no longer available on DVD. So there are no base or deluxe kits available specifically for this program, but you can access it through Beachbody On Demand.
With Beachbody on Demand, you'll also get access to P90X3 as well as 1,000+ other workouts including popular programs like Insanity, Shift Shop, 21 Day Fix, 22 Minute Hard Corps and much more! You can also learn more about streaming here.
There are a few different bundles to choose from, or you could choose just to get Beachbody on Demand.
P90X3 Challenge Packs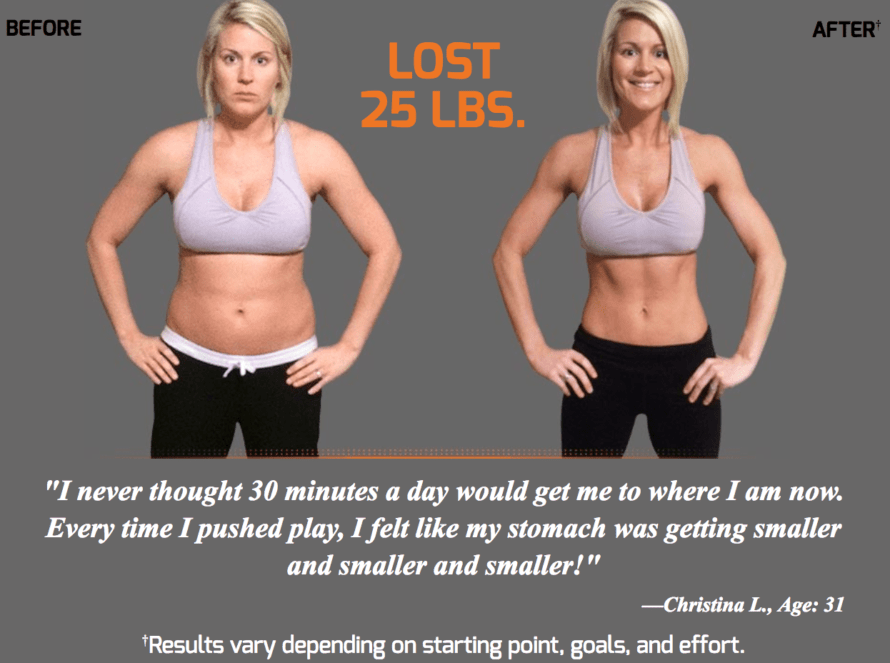 We love this workout supplement bundle option because you'll receive all of your workouts, nutrition guide and the supplements we personally use. The pre-workout supplement helps you push harder in your workouts, and the post-workout supplement helps with building lean muscle and preventing soreness.
You may also like to see P90X3 Results and why we chose to do P90X3 vs P90X.