P90X3 Workout Review, Results & Fitness Calendars
This post may contain affiliate links. All opinions shared are my own. As an Amazon Associate I earn from qualifying purchases. Click to view our full disclosure.
Beachbody Super Trainer Tony Horton's P90X3 offers intense 30-minute workouts to help you get maximum results in a fraction of the time! One of the main reasons we chose P90X3 is because we knew P90X was one of the best home workouts ever created, but we never had enough time each day to do it. Now, these home workouts are just as effective, offer an unprecedented variety of moves, and is under an hour!
The new workout program combines muscle confusion and muscle integration to give you max results in just 30 minutes a day. It's broken down into 3 phases like the original.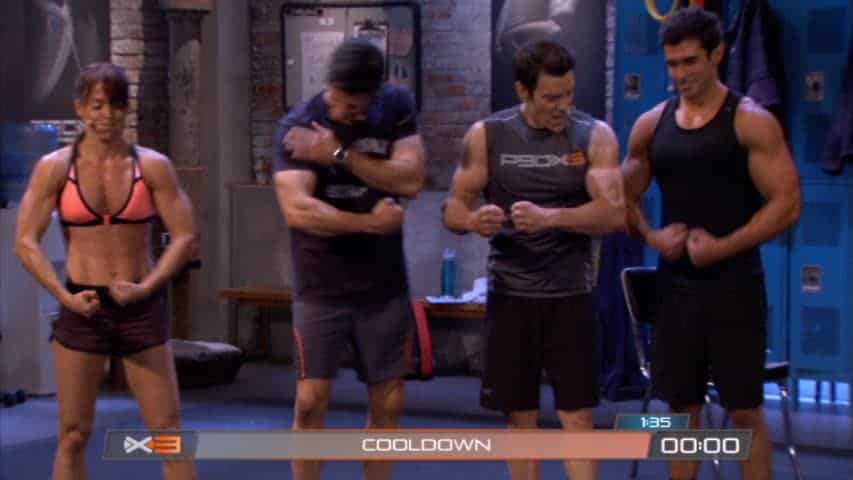 p90X3 Workouts
The program includes sixteen 30-minute workouts, a full nutrition plan, and 4 workout calendars to help you hit your specific goals. Tony Horton did an amazing job with the variety of workouts offered. You'll get everything from an explosive next-generation plyo workout to a powerful flow-style practice with this workout.
Like the original P90X, this extreme exercise program focuses on the science of muscle confusion and adds in new science to help you see powerful changes in just 30 minutes of exercise. Tony adds in his muscle acceleration system including angle deceleration training, isometric contraction, and a focus on your range of motion which means every workout is a full-body burn.
P90X3 wasn't shot in real-time, so you'll repeat some of the workouts a few times, but we actually liked this because it helped us improve from the first time we did certain moves.
You may also like our P90X review!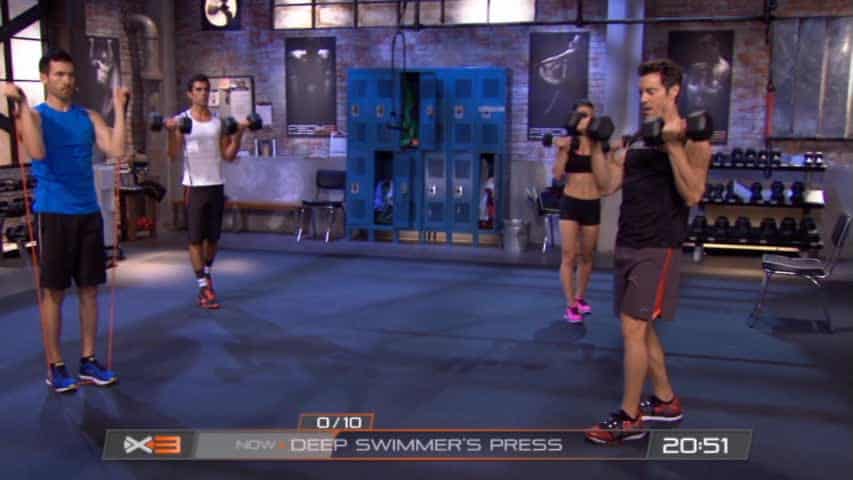 P90X3 Workout Calendars
The program offers three different approaches for working out.
Classic gets you ripped and strong
Lean is designed to tone your muscles without adding bulk.
Mass increases muscle mass.
Doubles is just P90X3 on crack basically!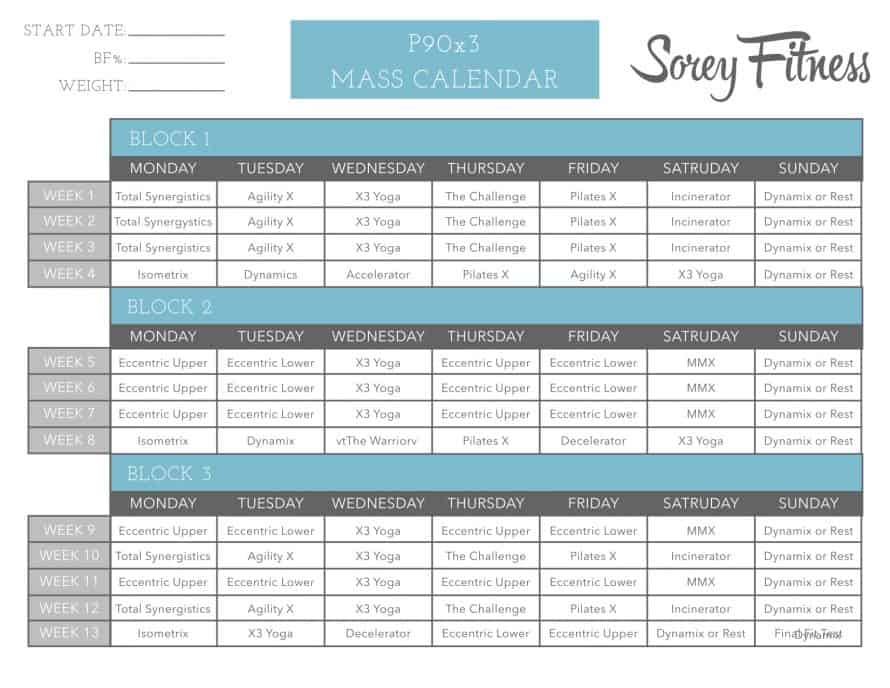 The 16 P90X3 Workouts
6 Resistance Workouts
Total Synergistics – You'll do total body resistance and balance moves during this workout.
The Challenge – Not a favorite, but it's a great chest and back routine. You'll do push ups and pulls ups the whole 30 minutes!
Incinerator – This is one of my favorites. It's a total body workout and challenges you until failure. It includes pull ups, push ups, rows and curls during the workout.
Eccentric Upper – This is an entire upper body workout with time under tension training.
Eccentric Lower – It also focused on time under tension but incorporates lower body moves.
The Warrior – This is similar to 22 Minute Hard Corps and has been done on military bases around the world. It includes elevator push-ups, super burpees, and body-weight moves for a full burnout session where the only equipment is your bodyweight!
3 Power Workouts
Agility X – Consider this one of the hardest cardio workouts within the whole program.
Triometrics – This is an insane plyo workout on steroids. You'll feel your leg muscles after this workout.
Decelerator – This workout includes explosive movements followed by quick stops.
3 Cardio Workouts
CVX Review – P90X3 CVX is a

full-body resistance workout

using a light-weight during cardio rounds.
MMX – One of my favorites and such a tough workout. You'll improve your strength, endurance, and flexibility!
Accelerator – You'll do a move at two different speeds to challenge your cardio and muscle strength.
4 Core, Flexibility and Balance Workouts
X3 Yoga – A no nonsense workout to improve flexibility, balance, and core strength.
Pilates X – You'll focus on your posture and also your core to stabilize your joints and improve muscle elasticity.
Isometrix – This is the best of yoga to me. You'll hold poses for 45 seconds for strength and balance.
Dynamix – Stabilization, flexibility and strength are all required in this workout.
PLUS A BONUS LEG & AB WORKOUT: The X3 Ab Ripper and On One Leg bonuses to mix into your workout days.
You also get the Cold Start Option
The Cold Start is great if you're working out first thing in the morning. It's a 12 minute warm up that incorporates stretching, light cardio and yoga to wake up the body before starting your intense workout.
What equipment do you need for P90X3?
P90X3 requires a few pieces of key equipment — dumbbells, a pull-up bar, and a yoga mat. Tony also suggests a good pair of cross trainer shoes. You may also want PowerStands as you advance in the program. If you don't have access to this type of equipment, you can do the workouts using only different resistance bands as well.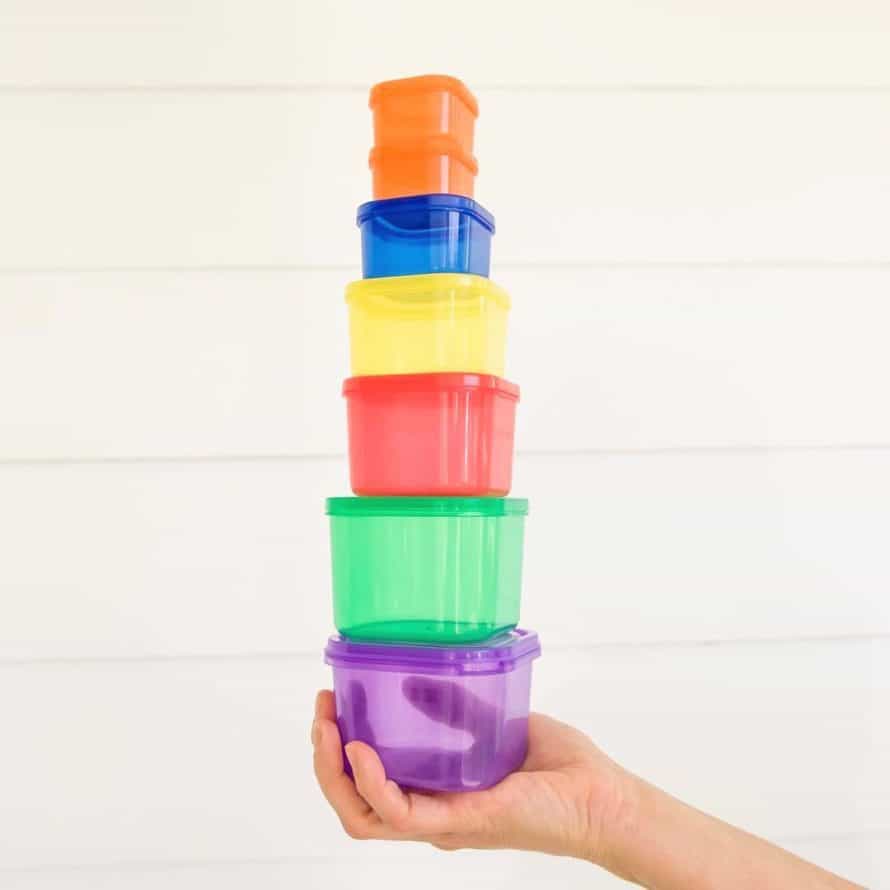 P90X3 Nutrition
P90X3 focuses on Beachbody's 2 meal plan options: Ultimate Portion Fix and 2B Mindset.
The nutrition guide that is included with P90X includes several recipes including vegan options. They also suggest eating breakfast, lunch, dinner, and 2 snacks and around 1500-1800 calories a day. (If you're vegan, we also have a vegan meal plan option using the portion control containers).
For better results, we suggest picking a meal plan and sticking with it. You may also like some of Beachbody's supplements to keep things effective and easy!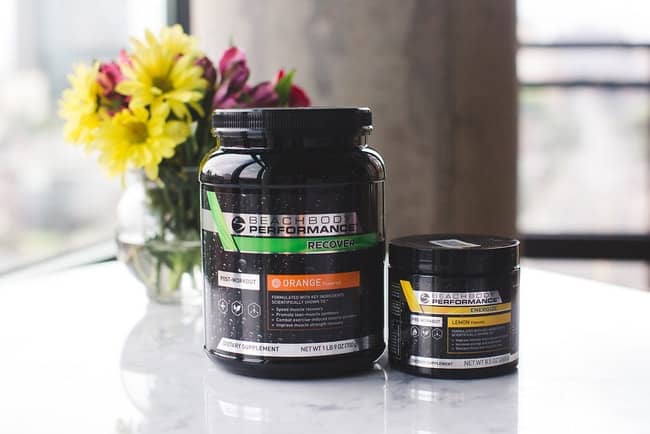 Our Favorite P90X3 Supplements
You can also get a discount on these items as a Beachbody Coach, Preferred Client, or by bundling them in a Challenge Pack.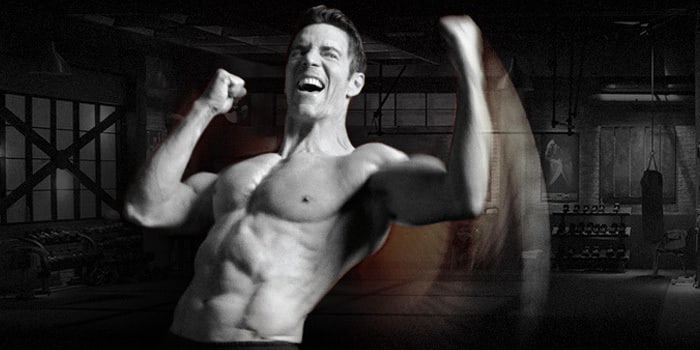 How much does P90X3 Cost?
P90X3 is no longer available on DVD. You can get exclusive access to the workouts through a Beachbody on Demand membership or Challenge Pack. The price for P90X3 range from around $50 for a quarterly membership to $295 for the Mega Challenge Pack with a nutrition program and 4 supplements.
A Beachbody on Demand membership is $99 for a year, and you get access to 1000s of workouts! You can learn more about streaming your workouts here.
Challenge Packs include Beachbody on Demand and supplements of your choice, and the range in price depending on what items you choose. Our favorite option is the Deluxe Challenge Pack for $220.
P90X3 Challenge Packs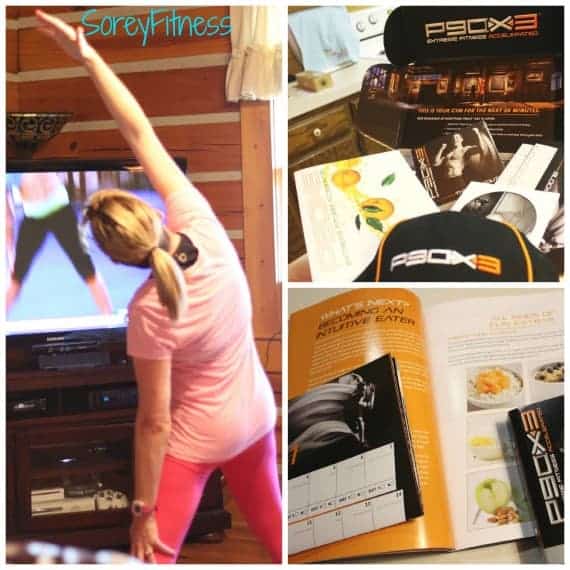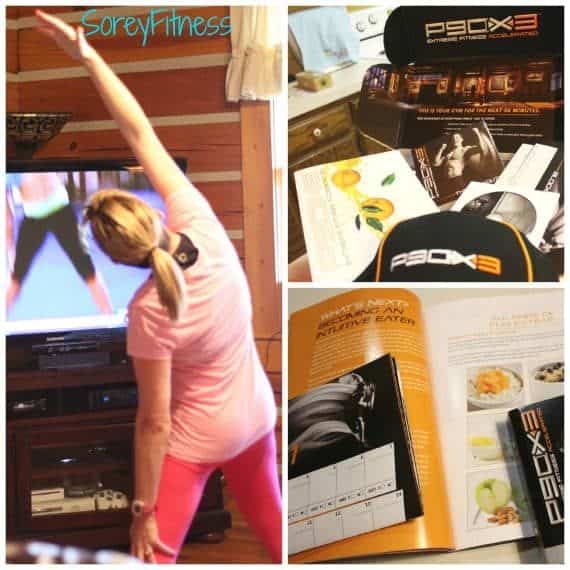 P90X3 Pros and Cons
Pros:
The workouts are TOUGH. Don't underestimate 30 minutes.
It's the total approach to fitness: strength, cardio, balance, and core.
CVX P90X3 is an amazing total body workout you'll use forever.
Tony's best Yoga workout is this one!
He's motivating and funny throughout the workout.
He teaches and focuses on proper form.
Every day is ab day because of the crazy focus on the core work!
Cons:
His jokes can get old, but if you don't mind witty one-liners you'll be okay!
I struggle with 1 pull up, and the workout is very pull-up heavy.
No example of the move before he expects you to do it.
There is a modifier, but the modifications are sometimes just a joke.
I love this workout; however, I would not recommend it to someone with no prior experience working out at home. I was fine because I knew how to make modifications on my own from my previous workout experience.
P90X3 Results
We saw some of the best results ever from this program! The best part? It doesn't have to take a long time! Both men and women saw a big change in their body's composition in just 1 round!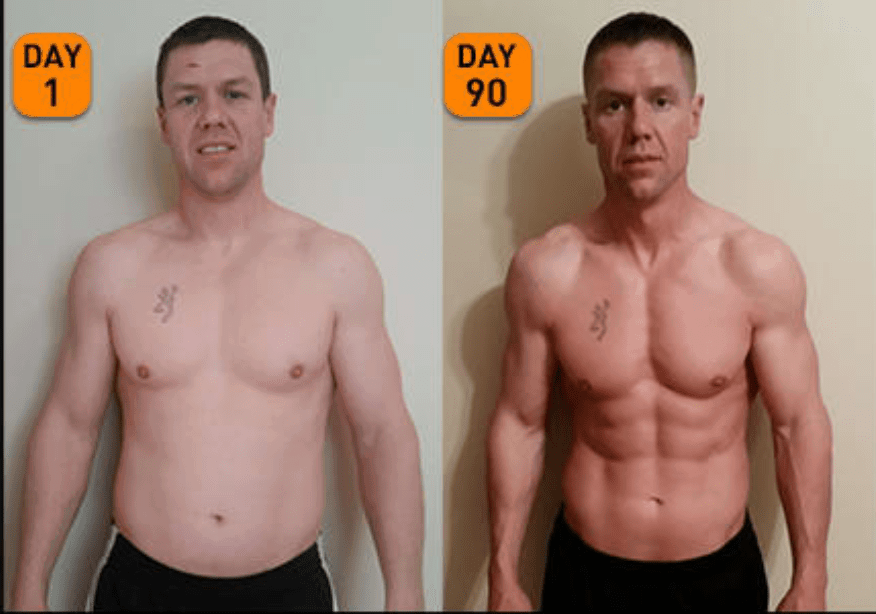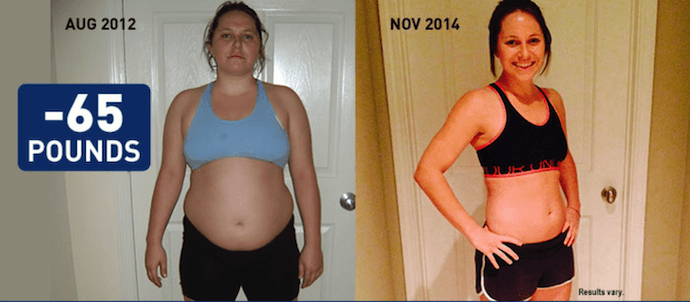 Should you become a Beachbody Coach?
Did you know Beachbody coaches get a 25% discount?! We also earn a 25% commission anytime someone orders from our site. We also never have to have inventory on hand and there are no sales quotas to hit. It's also free and easy to cancel coaching if you decide it's not a good fit.
My mom and I are Elite Beachbody Coaches which means we've helped others grow their own coaching business. You can learn more about Elite, how we earn an income and just coaching in general here.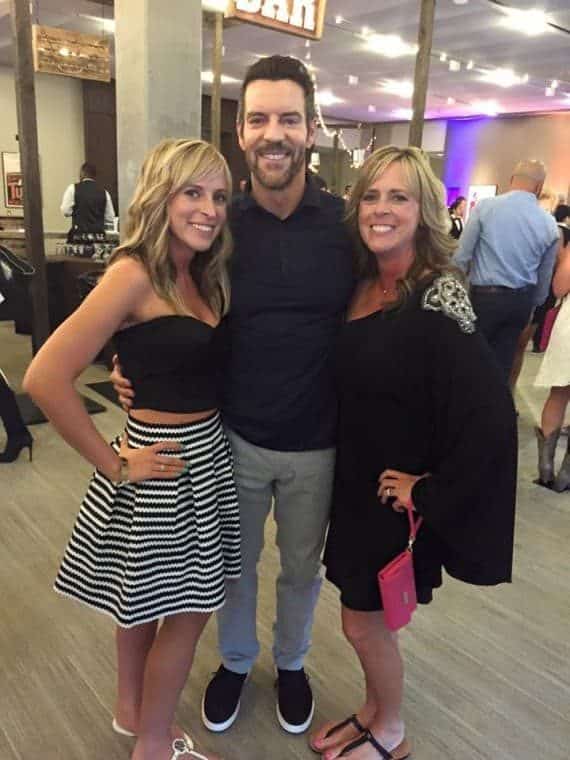 TL;DR
World-renown fitness legend, Tony Horton, created P90X3 to help you get maximum results at home in just 30 minutes a day — making it the ultimate excuse buster!
Every workout is going to challenge you, and it's really designed for people that have been working out for a while and ready to go to an elite level in their fitness. If you're a beginner, we recommend looking at his new release of P90.
Along with the workouts, a nutrition guide with recipes and supplements can be included with your streaming service. The program is no longer available on DVDs through Beachbody.
How to Order P90X3