2B Mindset [HONEST REVIEW & RESULTS]
This post may contain affiliate links. All opinions shared are my own. As an Amazon Associate I earn from qualifying purchases. Click to view our full disclosure.
After an on-again, off-again relationship with portion controlled containers, I welcomed the opportunity to try a new way of eating. I decided to test out Beachbody's 2B Mindset after seeing some of the amazing results people were having without even exercising!
What I found was with this plan, you learn what you should eat and why. Yup, you can finally stop counting calories & enjoy food again!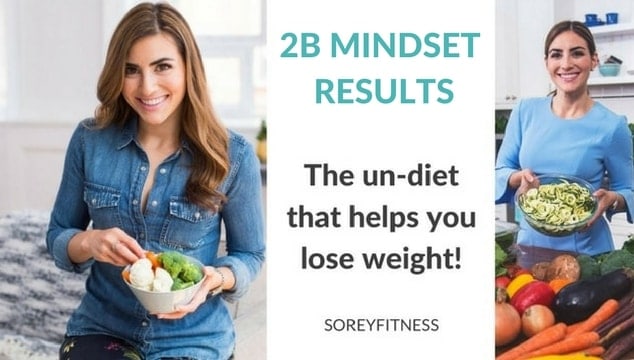 What is 2B Mindset?
The 2B Mindset is a comprehensive online nutrition program that teaches how to lose weight without having to count calories, fast, or give up entire food groups. The program includes a specific food list, plate diagrams, and 4 basic rules to help you see results without feeling deprived.
Besides the plate diagrams, the nutritional program helps with habits and emotional triggers that often catch us off guard. You also learn how to overcome cravings, grocery shop, order takeout, make this work at restaurants which makes this more of a lifestyle change than a traditional diet.
The 4 fundamentals of are:
Water First
Veggies Most
Weigh Daily
Use a Food Journal Daily
Is this like the 21 Day Fix?
No, this meal plan isn't like the 21 Day Fix in that fact that it doesn't use containers. Both plans have you eating healthy foods, but we felt like this was a better long-term approach to healthy eating.
How do 2B Mindset and Portion Fix Differ?
| | |
| --- | --- |
| Portion Fix | 2B Mindset |
| External Control (containers) | Internal Controls (mindset) |
| Set Amounts to Eat Daily | Flexible |
| Specific Portion Guidelines | General Behavioral Guidelines |
| Portioned eating | Volume eating |
| Container-based | Eyeball method |
Still not sure which plan is best for you? Check out our full comparison: 2B Mindset vs Portion Control Containers: Which Should You Use?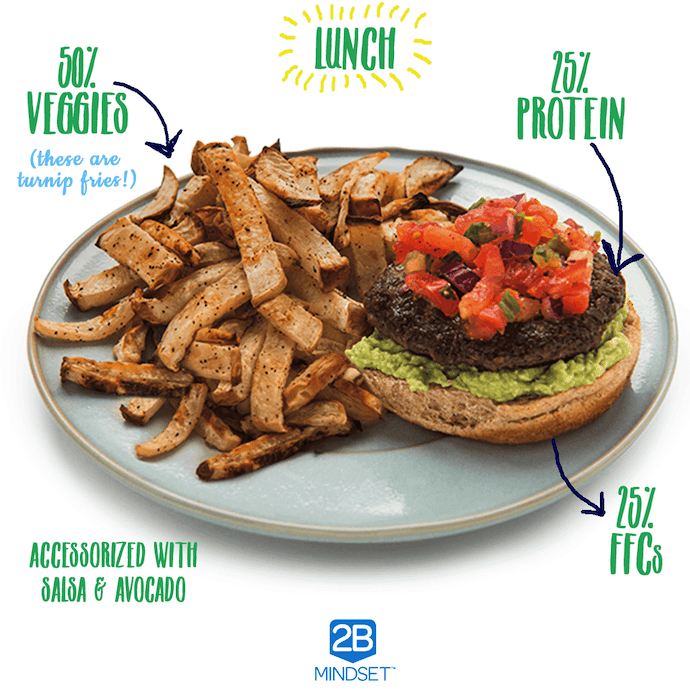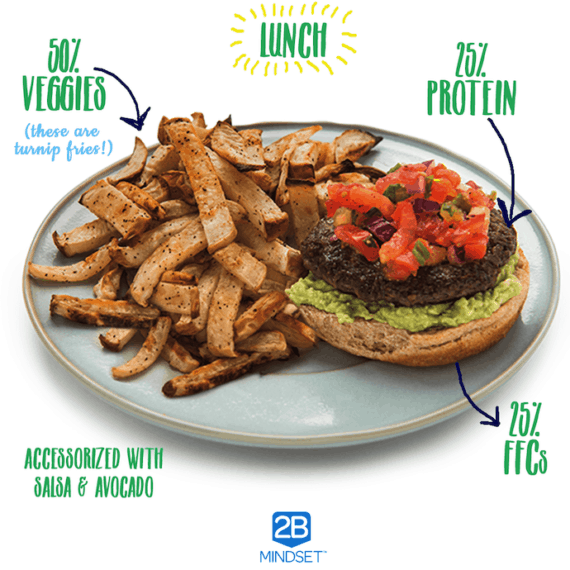 Can you do this plan if you don't like vegetables?
To be honest, it's going to be tough to follow if you don't like veggies! I'm not a huge veggie eater so this change was a hard one for me. If you're open to a change, it's doable though because she really gives you a good amount of recipes and tips to try.
What does FFC mean?
It's just an acronym for Fiber-Filled Carbohydrates (F.F.C).

What do you eat on the 2B Mindset?
Here's a quick little breakdown of what I ate in a day:
16 oz of water before each meal
Greek Yogurt & Strawberries (about a cup each)
Tuna Salad with a Slaw Mix & Asian Vinaigrette Plus an Apple
Lettuce Wrap Tacos with Cauliflower with Lime Rice
1 Hershey Kiss after dinner
View our favorite 2B Mindset Recipes!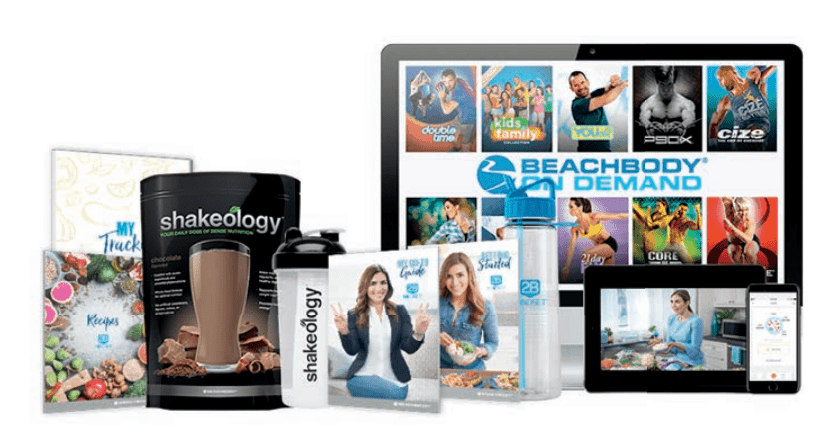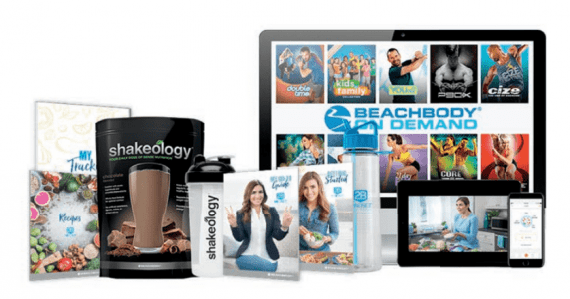 What's included?
There are a few different options when you order. You can choose either a digital copy, printed materials, or a challenge pack which includes Shakeology.
The 2B Mindset Plan includes:
21 Videos on Healthy Eating [how to grocery shop, mindset and emotional eating, traveling, eating out at restaurants etc]
5 videos on overcoming challenges we face with losing weight
15 recipe videos
A Go-To Guide & Recipe Booklet
90 Day Journal
Beachbody Nutrition+ App
30 days of The Mindset Membership
Year-round support afterwards
30 Servings of Shakeology (optional)
This program is not included with a Beachbody on Demand membership.
The videos and digital materials are accessed through Beachbody On Demand's Nutritional tab. You do not have to have a Beachbody on Demand workout membership to access to the nutritional program either.
3 Ordering Options
Can you download the videos?
No, they have to be streamed at this time.
Where can I view the videos?
You can watch the videos through Beachbody on Demand's Nutrition Tab.
1. Log into Beachbody On Demand's website
2. Go to the new 'Nutrition' tab
3. Click on 2B Mindset
You'll also be able to view it using the Beachbody Nutrition+ App starting June 4, 2018.
Where can I access the PDFs and digital materials?
Once you've ordered the program, you'll be able to see the digitals materials using the steps listen above.
They'll be under "Program Materials"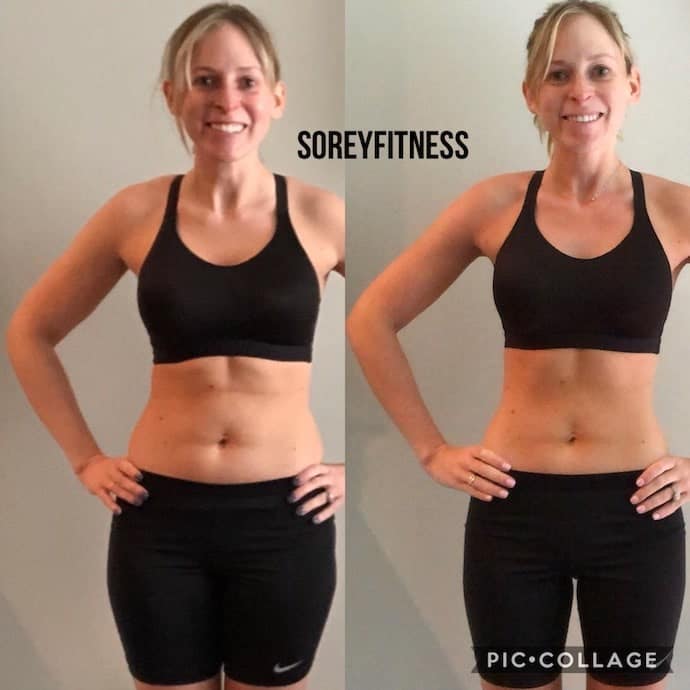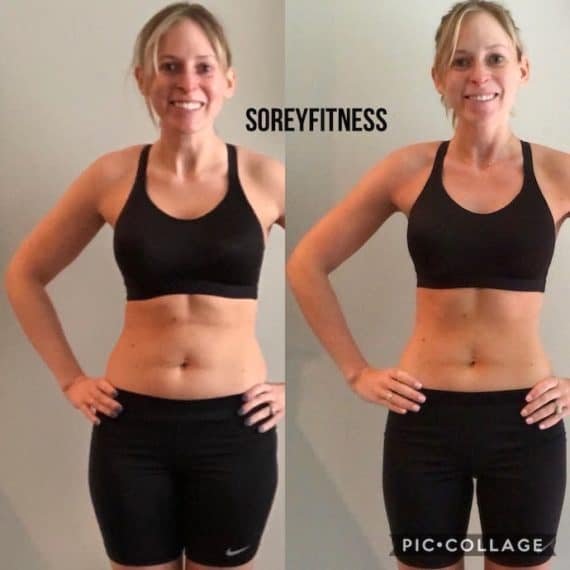 My 2B Mindset Results
I started this way of eating in May, and then I added workouts in June B4 LIIFT4 came out. In July, I went to the full LIIFT4 program.
I followed this plan and used the workout supplements the whole time. I've lost 12lbs and can see a big change!

Here are more success stories!
We've hosted two 4-week groups for this program, and their results have blown us away both times! Even those not working out are seeing big drops on the scale!
"I learned what makes me tick. How I would go to food out of emotions and not hunger. Stop dieting and change your mindset! With this program you will." – Jennifer L.
"When you're in the 2B Mindset, you know how to create and maintain balance in your life, happily, and you can do it every single day. " – Lillian P.
What's the Mindset Membership?
The Mindset Membership is an on-going subscription service for additional support, recipes, Q&As, and more! The content is provided through Beachbody on Demand and available 24/7.
Our favorite pieces of content are the monthly tracker analysis and new recipes for the month! If you're just looking for additional support though, you probably can find that just in Facebook groups alone. We host a great, private group for our clients that you're welcome to join! Just email us at thegirls@soreyfitness.com for an invite!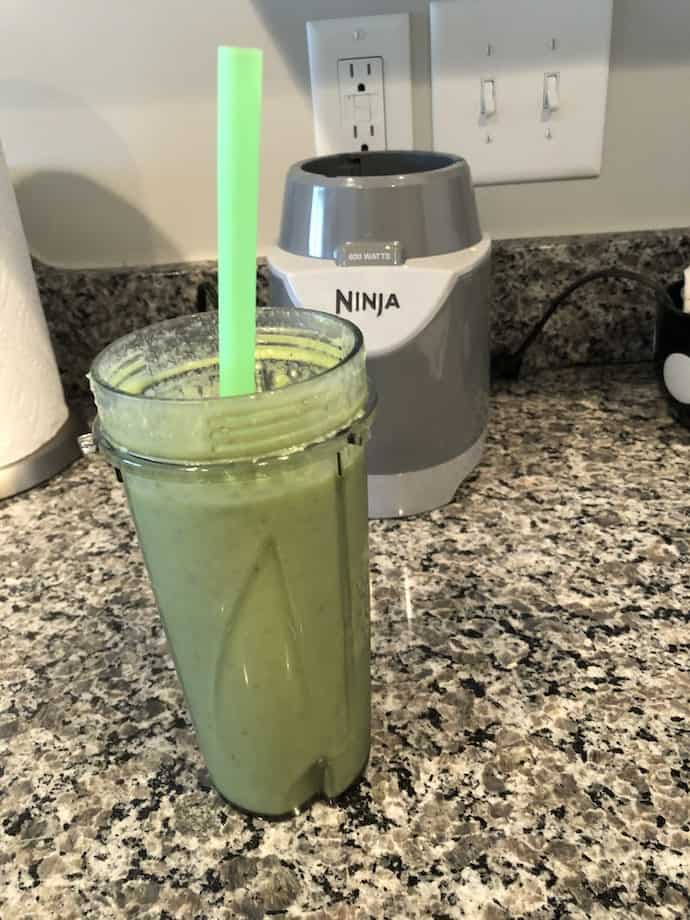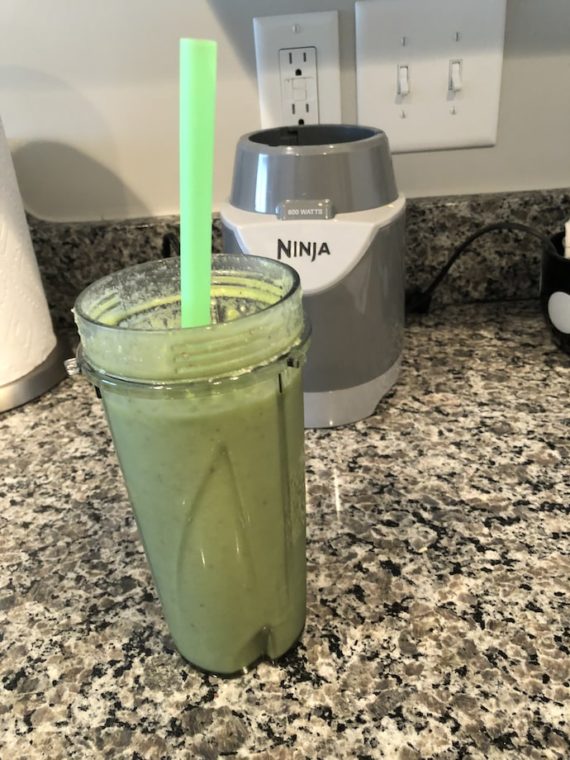 Should I use Shakeology?
She encourages you to drink Shakeology. It's considered a protein on the plan. You can learn more about Shakeology. I love to mix up one of my favorite Shakeology recipes for breakfast on the plan because it's easy and quick in the morning!
I also sometimes mix in Daily Sunshine and Beachbars as a protein on the nutrition plan.
Can I workout?
Yes! You're allowed to exercise, but it's not required.
About Ilana Muhlstein
Illana Muhlstein's story really is amazing. As a kid, she really struggled with emotional eating and consequently her weight. At 13, she weighed 215 pounds and wore a size 20.
By college, she was tired of traditional diets and feeling deprived. She focused on her mindset, and she was able to lose 100 pounds and keep it off for good! This was during college too — when I think we can ALL put on a few extra pounds.
Her passion for this healthy eating mindset led her to become a Registered Dietitian Nutritionist. She also has a degree in Nutrition and Dietetics and runs a private practice in Beverly Hills. She's helped hundreds lose weight! Even after having her first baby, she was able to get back to her goal weight with her program.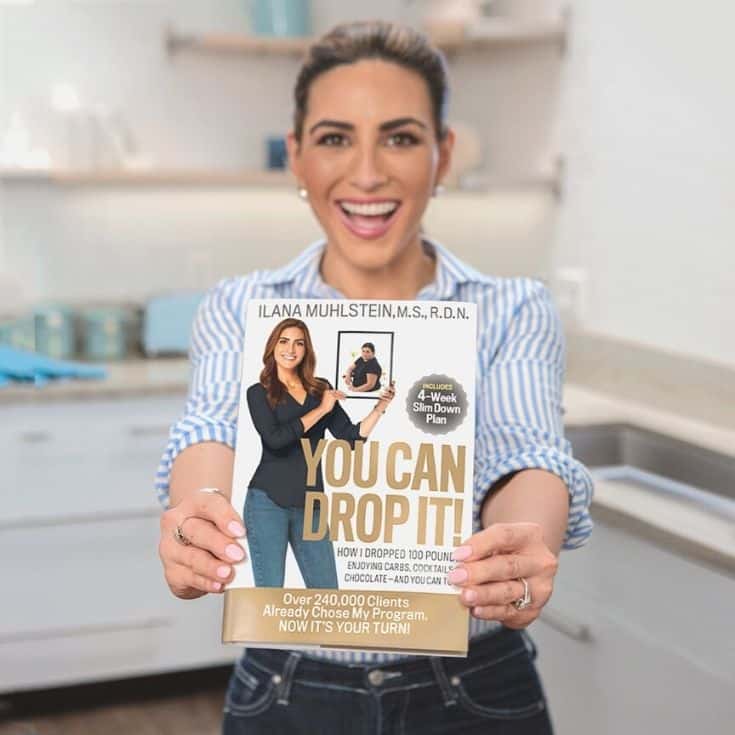 Not ready to make the investment?
You can always try the program and see if you like it because it has a 30-day money-back guarantee! But if you're still on the fence, why not read Ilana's book, You Can Drop It!: How I Dropped 100 Pounds Enjoying Carbs, Cocktails & Chocolate–And You Can Too! It'll give you an idea of what to expect, and it includes a free slim down plan too!!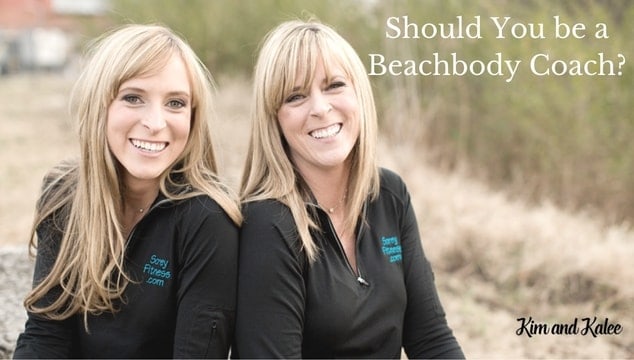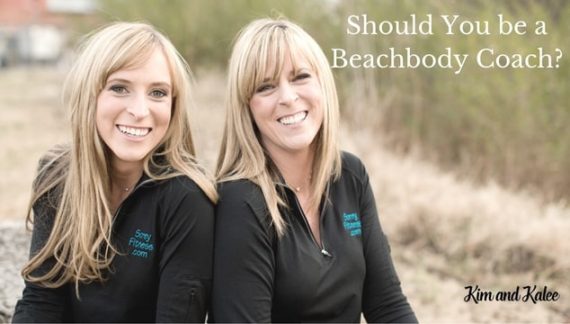 Are you considering being a Beachbody Coach?
If you're looking for a side hustle like we were in 2012, coaching could be it! It's free to sign up with a challenge pack. Plus, we offer training and support to help you get started towards your financial goals. We're also an Elite Team which means we're pretty dang good at what we do, and we can help you do what we do! If you have any questions – email us at thegirls@soreyfitness.com
To recap, 2B Mindset can help you if you:
failed with diets in the past.
feel overwhelmed with all the fad diets & programs out there.
struggle with junk-food cravings.
want to lose weight but hate to work out or are unable to exercise
workout but struggle to follow a meal plan with it
want a plan without strict rules like cutting food groups or counting calories
get frustrated by yo-yo dieting
crave freedom and control in your diet
You may also like:
These statements have not been evaluated by the Food and Drug Administration. This product is not intended to diagnose, treat, cure or prevent any disease. Always consult with your doctor before starting something new.