131 Diet Review – Chalene Johnson's Anti-Diet Plan Reviewed
This post may contain affiliate links. All opinions shared are my own. As an Amazon Associate I earn from qualifying purchases. Click to view our full disclosure.
After eyeing Chalene Johnson's 131 Diet, I decided to do some research on what it entailed. Her new approach to nutrition focuses on gut health. Her hope is to provide a system for you to find lasting weight loss & feel your best, but I wanted to know more about what she actually ate. *Updated May 2019*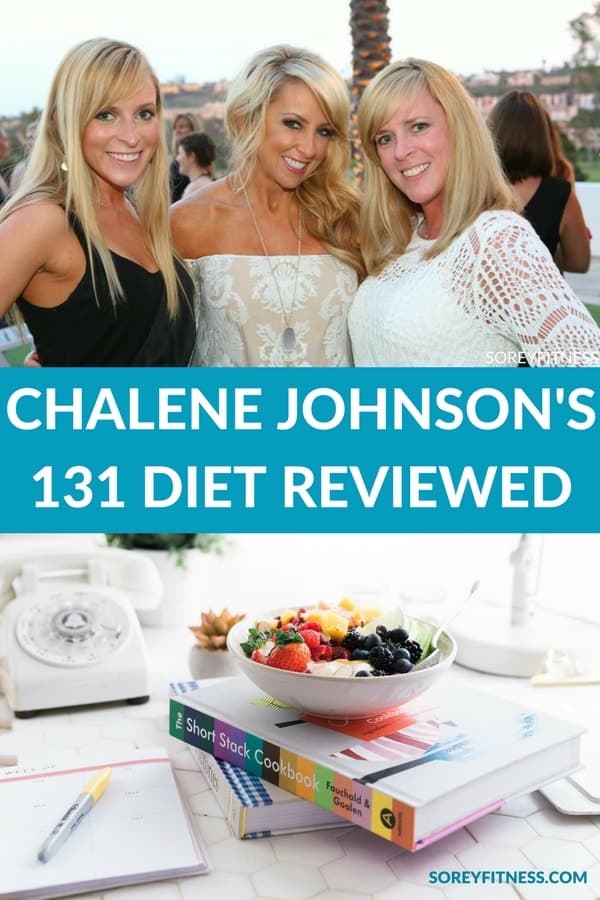 **This post contains affiliate links, and I will be compensated if you make a purchase after clicking on my links. For more information about FTC disclosure requirements, please see here.
The 131 Diet website really doesn't offer a ton of information about it. They mention it's backed by science to help reset your metabolism; however, the specifics of how it works or what you'll do isn't outlined very well.
For that reason – I really dug into forums, Pinterest, and more to get a better idea about this un-diet, diet plan.
From my research, I found that:
I really am not a huge keto diet fan, but after looking into the program more – it's not just ketogenic principles.
The first phase, Ignite, is just very keto-driven. She calls this becoming a "Fat Burner," but this is just another way of saying your body is hitting ketosis.

The Plan
On the 131 Diet, you're encouraged to eat things like:
high quality meats & eggs
healthy fats: avocado, coconut oil, coconut butter, EVOO, MCT, Nuts, Seeds, etc
Veggies like: Leafy greens, asparagus, mushrooms, bell peppers, artichokes, green beans, broccoli, cauliflower
You also eliminate foods that cause inflammation.
These foods include things like:
sugar (Real and fake)
processed foods (and lunch meat)
alcohol
grains and gluten
dairy
known toxins
carbonated beverages
fried foods
artificial colors

What does a day look like on the plan?
Since it's intermittent fasting, you'd have a window of time to eat, and a window of time to fast. Ideally, she wants this to be 16 hours of fasting and 8 hours to eat.
The 131 Diet meals are going to be high protein, high fat, and your carbs coming from non-starchy veggies.
Breakfast: Veggie Omelette with veggies topped with avocado
Lunch: Leafy Greens with EVOO, chicken, walnuts & goat cheese
Dinner: Salmon with asparagus sautéed in coconut oil
What People are Saying About The Diet
One of our clients decided to try the 131 Method with us, and she's lost 9lbs already in the first phase!
She told us:
"Out of all the eating programs I've ever done- Amazingly, this is personally the most doable and the quickest weight loss I've ever had and I've never been hungry! Love it!! "
Starting the 131 Method
Originally the 131 Diet was offered only as an online course and community for $149. Now, the price is a little lower (View pricing here).
She's also published a book that offers the same dietary principles.
The 131 Method Book Includes:
her unique approach to weight-loss
a personalized plan to boost your metabolism
science-based methods to improve your gut health, reduce cravings and balance hormones
100 healthy recipes
The Course Includes:
12 Week Program – Guided System for Developing a Custom Plan
Videos and Audio Lessons Each Week
Sample Meal Plans for Each Phase
Weekly Email Updates
Downloadable Worksheets, Trackers & Templates
Step by Step Guides
Recipes
Access to a Team of Registered Dietitians
Support from an Online Community
Should you look at the book or course?
If you're a self-starter and disciplined, I personally think the book is a great choice. It gives you the principles, and it's a lot cheaper.
With that said, if you need support or really want to dig into the material – the online course is really organized and offers more resources.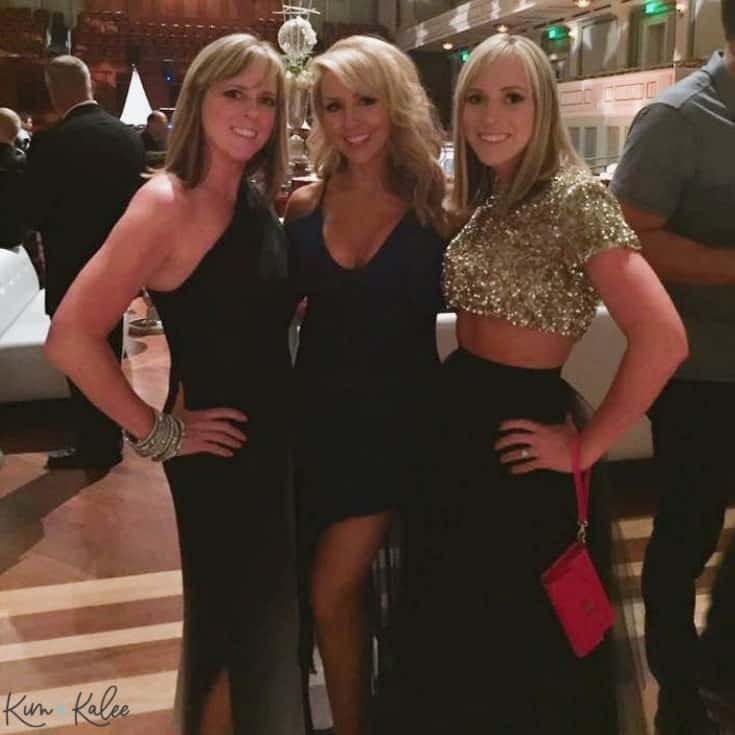 Does it Work?
I really fought trying this program and was little annoyed at first by the price tag to be honest. I thought it was just going to be a $100 program teaching you about keto.
But – it has a lot more than that in it, and if you plug into the course it gives you support, education, and accountability.
With that said, you're likely to see results from an elimination diet like the Whole 30 as well. You may also see weight loss or better fitness results when you track your macros or add in intermittent fasting too!
So basically – you wouldn't have to spend a penny to start seeing some results.
However, if it was that easy – we would all be at our healthiest weight, right?
This program does work for people (click here and scroll down to see testimonials). It just depends on if you're willing and ready to commit to the program.
You could always start with her book and then add on the course if it seemed like a good fit. You can also totally jump right into the course and hit the ground running.
So Who Shouldn't Do This Plan?
Chalene would say anyone could follow the 131 Method because it's so customizable.
I think there are some that it's probably not ideal for though. If you are going through an eating disorder or have in the past, I'd skip this program. It has a lot of counting macros in it and fasting, and I just think it has too many possible triggers for someone that may label food as good or bad.
If you're just looking for an easy way to lose weight, I would also skip this program. Yes – you can lose weight with it, but that's not really the focus of it.
She's teaching you more how to reduce inflammation and feel better – and that takes watching the videos, applying the lessons, and some meal prep. If your goal is quick and easy weight loss, I'd look at Nutrisystem or something instead.
My Final Word
The 131 Method combines 3 really popular diet trends (keto, fasting, & eliminating certain foods for X period of time). It is customizable to your lifestyle, and sometimes just investing in a plan can be helpful for motivation.
Chalene is also great, and nutrition is something she is truly passionate about. So I feel like she'll keep the information up-to-date and really does have her heart in it.
If you're on the fence, I'd suggest listening to her podcast to see if it's a good fit for you.
Other Diets You May Like
Will you do the 131 Diet? If you have, how did you like it?
If you're looking for a plan to incorporate healthy, balanced eating with workouts – you should also check out our 21 Day Challenge!
These statements have not been evaluated by the Food and Drug Administration. This product is not intended to diagnose, treat, cure, or prevent any disease. You should consult your doctor before making any changes to your workout or diet. The statements above are just my own experience and opinion.