2B Mindset Recipes | Easy Meals To Get You Results
This post may contain affiliate links. All opinions shared are my own. As an Amazon Associate I earn from qualifying purchases. Click to view our full disclosure.
Our 2B Mindset Recipes will help you get in more vegetables while enjoying delicious meals! You'll find our favorite breakfast, lunch, and dinner recipes here, and we hope they'll help you create a meal plan you love!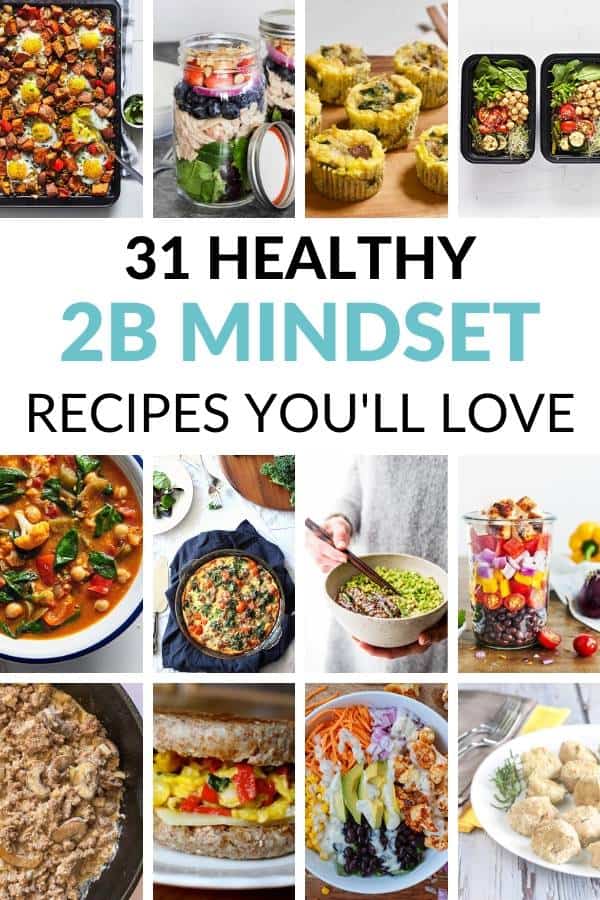 What is the 2B Mindset?
The 2B Mindset is a video-based nutritional program that is designed to help break emotional eating habits and create new habits towards food. The diet plan is focused on 4 basic principles that are super simple to remember and implement.
With the 2B Mindset, you don't have to count calories or points, measure your food, or use portion control containers. The flexibility of the plan is what we love the most!
Who will like 2B Mindset?
I believe people that struggle with emotional eating and that crave flexibility in their diet plan will absolutely love 2B Mindset.
No food is off limits, and the mindset piece of the plan is so helpful when it comes to cravings, social outings, and emotional eating.
If you're someone who craves structure and tracking – this plan isn't for you.
What are FFC in 2B Mindset?
2B Mindset focuses on 4 main food groups – vegetables, lean proteins, and fiber-filled carbs (FFC), and accessories (fats, sugars, dressings, etc).
You're still allowed non-fiber-filled-carbs, but she calls these "silly carbs" and treats.
What do you eat on 2B Mindset?
The 2B Mindset focuses on large portions to help you feel satisfied; so you'll be eating a lot of vegetables!
Then you'll have your lean proteins and FFCs.

Should I meal plan on 2B Mindset?
Creating a 2B Mindset meal plan can definitely help you stay on track each day and each week, and for that reason, we recommend creating one for yourself!
Meal planning makes eating the right foods easier and can keep temptations from calling!
Tips to Meal Plan on 2B Mindset
Pick out your meals. We usually start with picking our dinners since they take the most time and ingredients typically. Then, we fill in our breakfast and lunch for each day.
We encourage leftovers!! They make meal prepping simple and more affordable.
Go ahead and prep anything you can – Snacks, breakfasts, lunches, and dinners. We love using mason jar salads and meal prep recipes to keep things easy!
Keep going! Check out these 2B Mindset Before and After results for some extra motivation!
What if you're hungry in between meals?
The first thing to try before eating anything is to drink 16 oz of water. Then, ask yourself – are you actually hungry, or are you sleeping, stressed, or sad? Are you eating out of a habit?
If it's anything besides actual hunger, try to keep yourself busy – go for a walk, clean our your closet, pick up around the house, etc.
If you're actually hungry, grab a vegetable to tide you over and track that you were hungry. You may be able to tweak your Plate It and More Sure habits to prevent yourself from feeling hungry or going into starvation mode.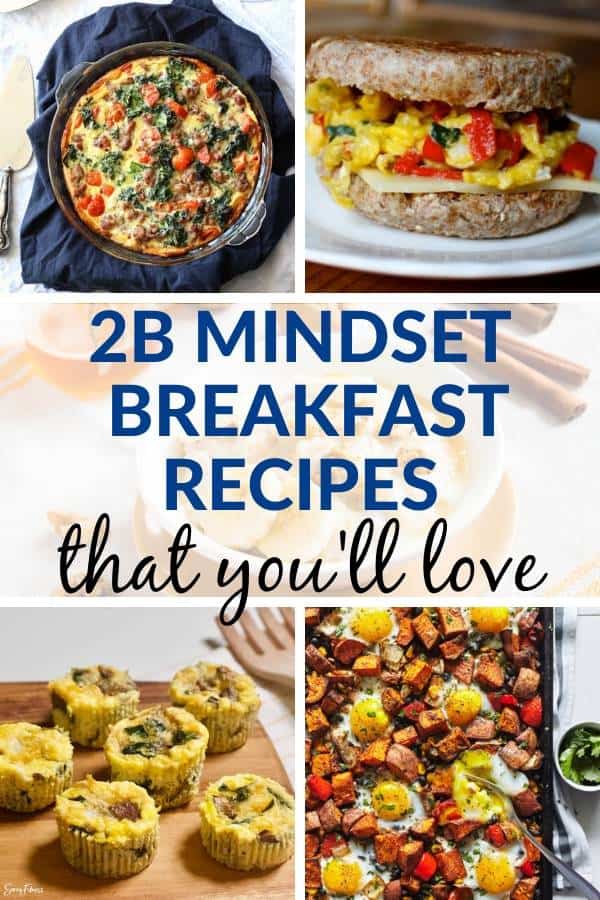 2B Mindset Breakfast Recipes
Make Ahead Bacon Egg Cups – These Low Carb Bacon Egg Cups are keto and Whole30 Friendly! Plus, they taste delicious! Grab our make-ahead-of-time recipe and enjoy all week!
Whole 30 Butternut Crust Quiche with Sausage, Tomatoes & Kale – This Butternut Crusted Quiche with Sausage, Tomatoes, and Kale is surprisingly easy to make using sliced roasted butternut squash for the crust! It's gluten and grain free, Paleo, dairy free, and Whole30 friendly.
Power Greens Breakfast Casserole – We love the cheese in this low carb casserole, and the greens make it 2B Mindset friendly!
Guacamole and Egg Breakfast Bowl – This breakfast bowl is super easy to customize and packs protein, healthy fats, and veggies into one!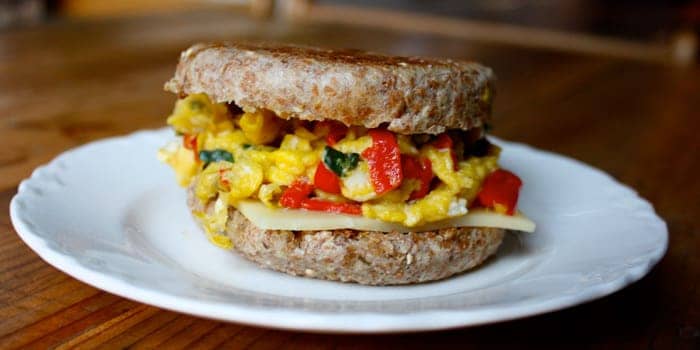 Mozzarella and Egg Breakfast Sandwich – For an easy, healthy egg breakfast sandwich, try this one made with roasted peppers, basil, and mozzarella cheese.
2B Mindset Lunch Recipes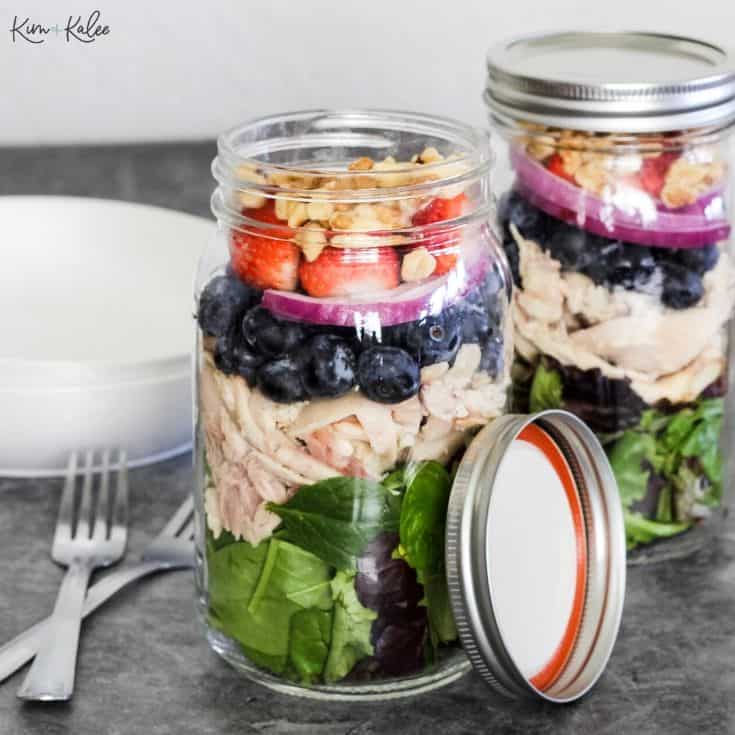 Paleo Strawberry Spinach Salad – Our Paleo Strawberry Spinach Salad with Walnuts and Chicken packs summer into a mason jar! We love how quick, simple, and healthy this lunch is to meal prep!
Quinoa Chicken Salad in a Mason Jar – Say bye bye to boring salads, say "hello" to this delicious, satisfying Quinoa Chicken Salad recipe.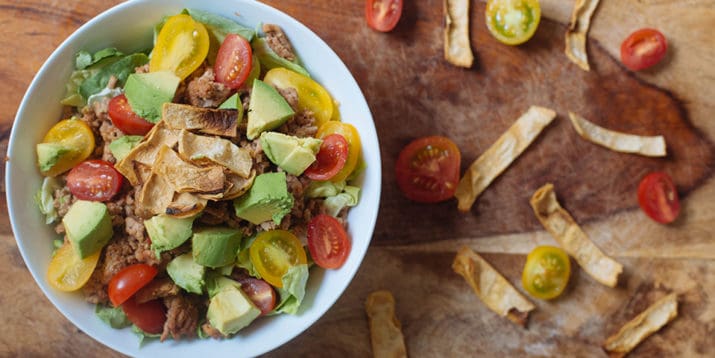 Taco Salad – This taco salad is light, healthy, and tasty! You could also have it for dinner if you add in more vegetables!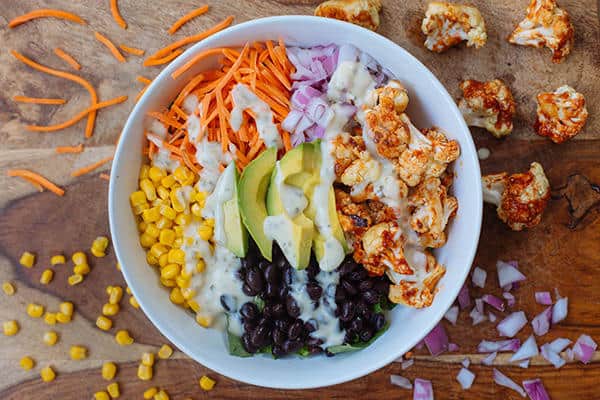 2B Mindset Dinner Recipes
Paleo Turkey Meatballs – These meatballs are moist, tender, and delicious! Plus they're easy to make and ready in just 10 minutes! Making them a great low carb snack or dinner recipe!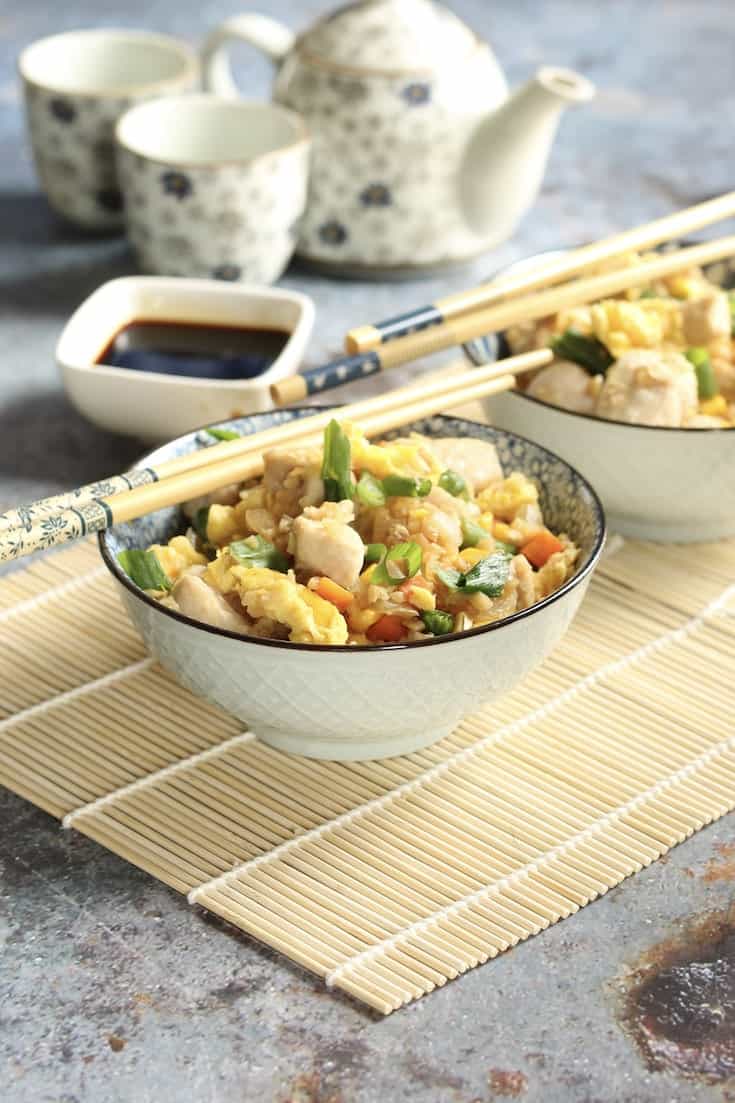 Cauliflower Chicken Fried Rice Recipe – Skip the takeout and go veggies first with this Cauliflower Chicken Fried Rice Recipe! It's ready in under 30 minutes, packed with veggies, and Whole 30-friendly!
Garlic Steak & Vegetable Foil Pack Recipe – These scrumptious garlic steak and potatoes foil packs make for a super easy family dinner or even a backyard grill-out with friends!!
One Pan Chicken, Green Beans & Potatoes – One of our favorite dinners is this One Sheet Pan Chicken Green Beans and Potatoes with garlic and lemon! We love that it's so healthy, quick and easy to make, and our family loves how delicious and juicy it is!
Vegetable Chicken Noodle Soup – Our delicious Keto Chicken Soup recipe is a hearty, warm comfort food to enjoy all season long! It's low-carb, paleo-friendly, dairy free, grain free, and gluten free, and your kids are sure to love it, too!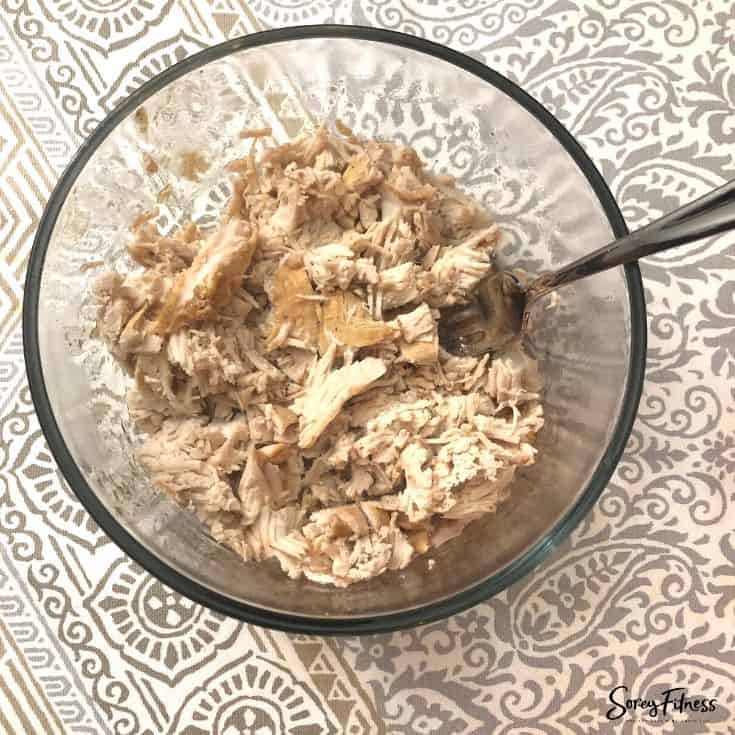 Crockpot Taco Meat Chicken – You'll love how quick and easy it is to make our crockpot tacos! All you need is chicken, taco seasoning, and water, and a slow cooker! Add in veggies to make it a 2B Mindset meal!
Spaghetti Squash Lasagna – When you think of lasagna, what's the first thing that comes to mind? We'd bet it has something to do with bubbling hot tomato sauce and cheese.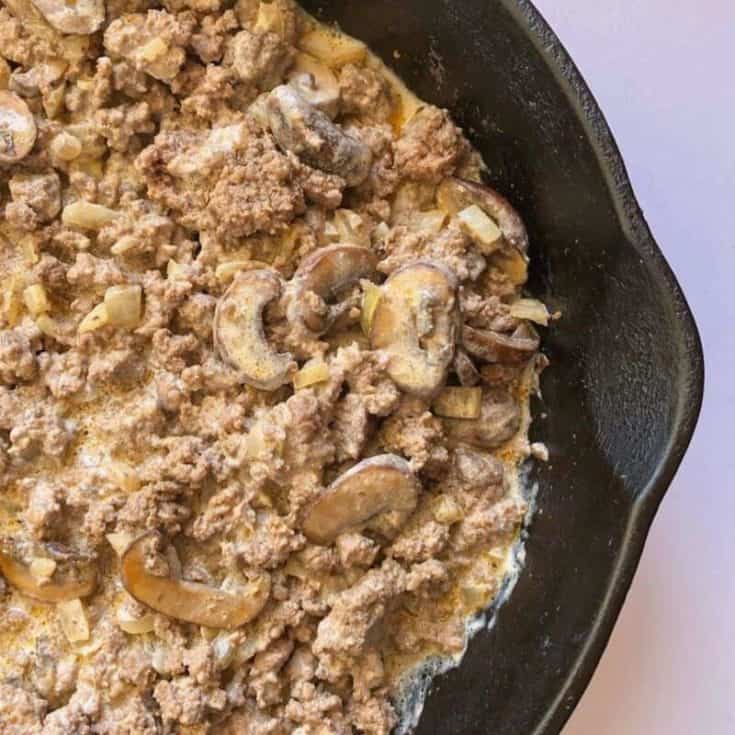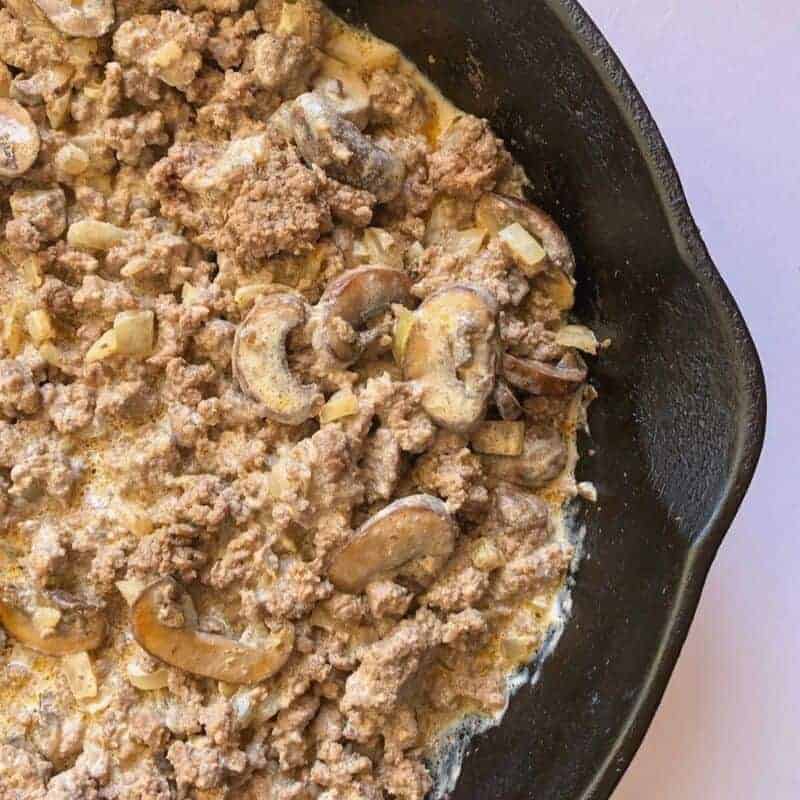 Low Carb Beef Stroganoff Bowl – We love this 30 minute recipe for low carb beef stroganoff! It's perfect for the whole family!
Lettuce Wrapped Burger and Rutabaga Fries – This is a healthy take on fast food, and we're so hooked on it!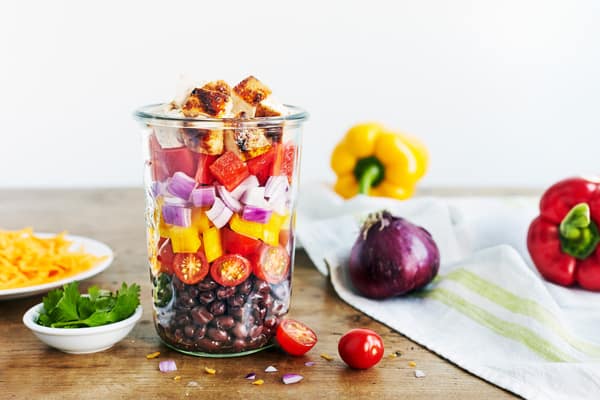 Southwest Chicken and Black Bean Salad – This beautiful salad is bursting with flavor, thanks to crisp and colorful bell peppers, cheddar cheese, succulent grilled chicken, and black beans that marinate in the dressing.
Beef and Broccoli With Red Bell Pepper – This healthy Beef and Broccoli Beef Stir-Fry features crisp bell pepper, juicy top sirloin, and soy ginger glaze.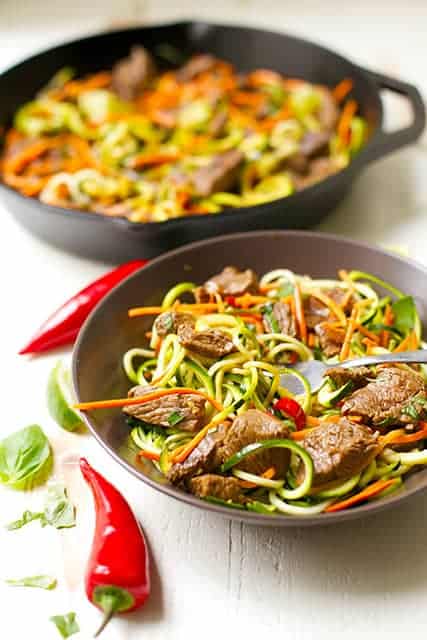 Thai Beef Drunken Zoodles – Craving Thai? Toss the takeout and try this low-carb, veggies most recipe!
Egg Plant Casserole – Hearty eggplant casserole can easily serve as a filling meatless entree. The combination of eggplant, tomato sauce, and melted cheese is wonderful.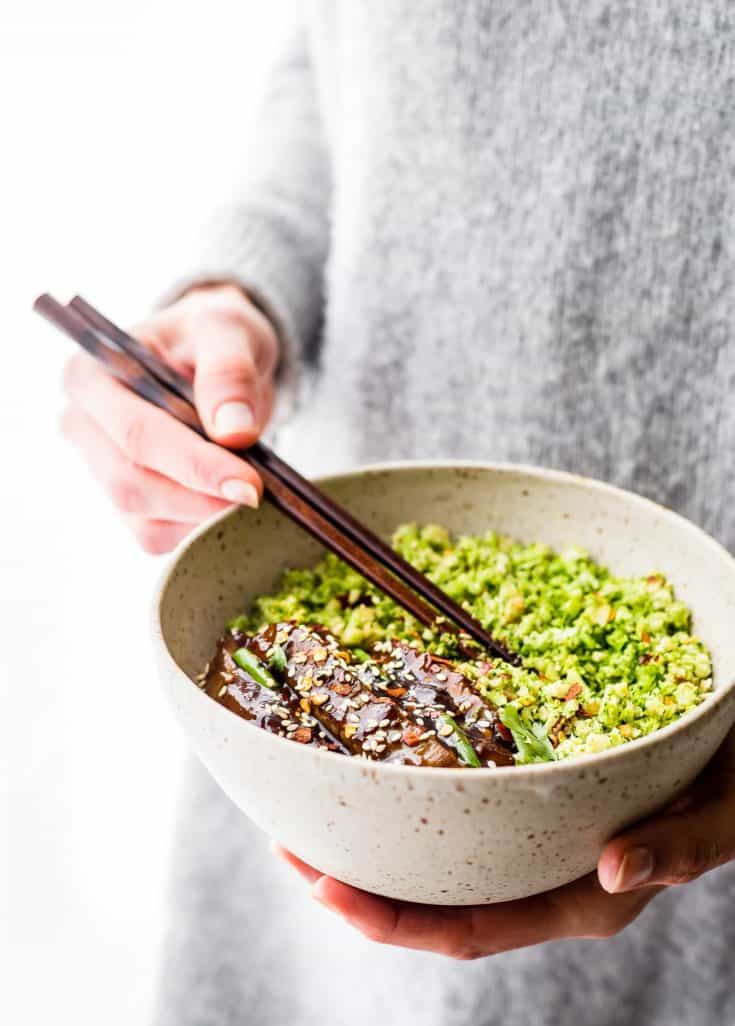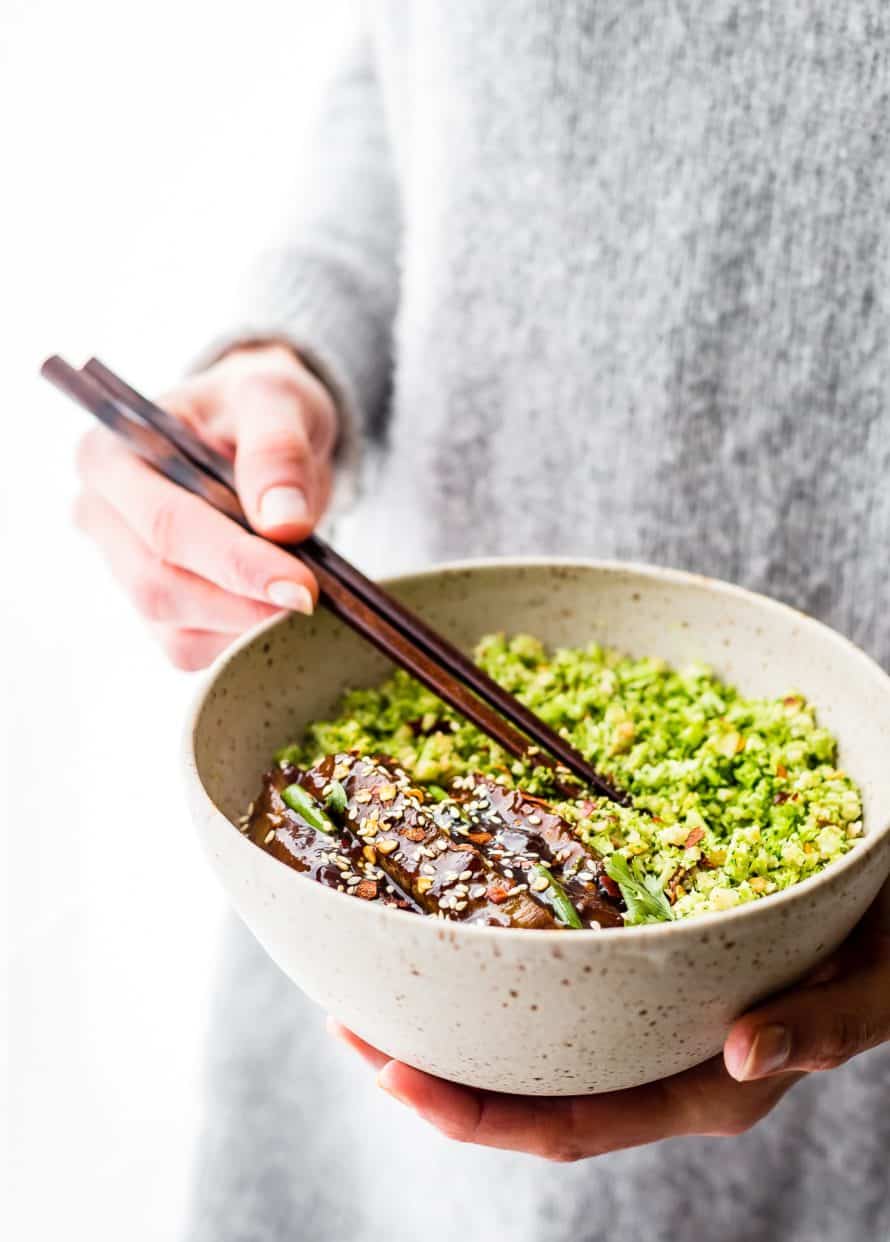 Paleo Mongolian Beef Broccoli "Rice" Bowls – Paleo Mongolian Beef Broccoli "Rice" bowls are easy to make in just 30 minutes and gluten-free! light and full of garlic and ginger flavors! An Asian inspired homemade take-out recipe for you and your family to enjoy.
Cauliflower Parmesan – Craving Italian? Try this veggie packed recipe to satisfy and delight the whole family!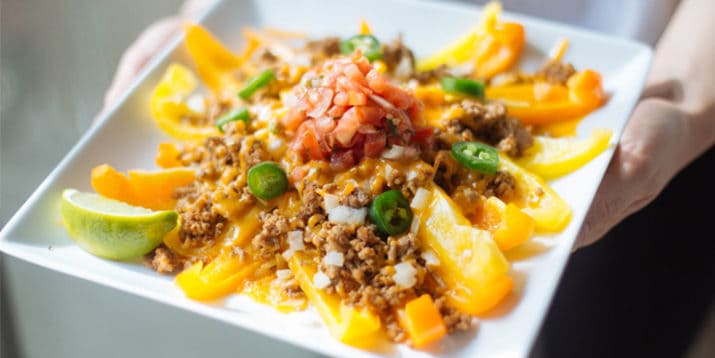 Bell Pepper Nachos – These nachos taste like the "real" thing but are actually healthy! This nacho recipe features wedges of sweet bell peppers with seasoned ground turkey, fresh pico de gallo, jalapeños, and sharp cheddar cheese.
Creamy Garlic Roasted Red Pepper Pasta – This is so delicious with garlic, almond milk, roasted red peppers, and traditional or zucchini pasta.
2B Mindset Shakeology Recipes
61 Incredible Shakeology Recipes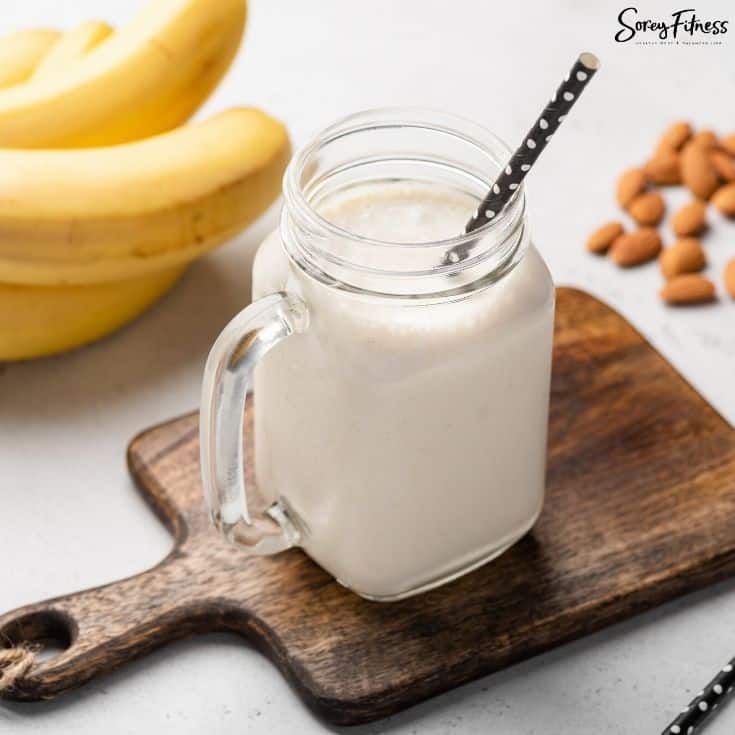 Pumpkin Spice Shakeology Recipe
Triple Berry Breakfast Smoothie
2B Mindset Sides
Mashed Cauliflower – a guilt-free spin on a classic family side dish!
Dirty Cauliflower Rice – Make this easy, gluten free and dairy free Dirty Cauliflower Rice next time you are looking for a 5-ingredient kid-friendly healthy recipe.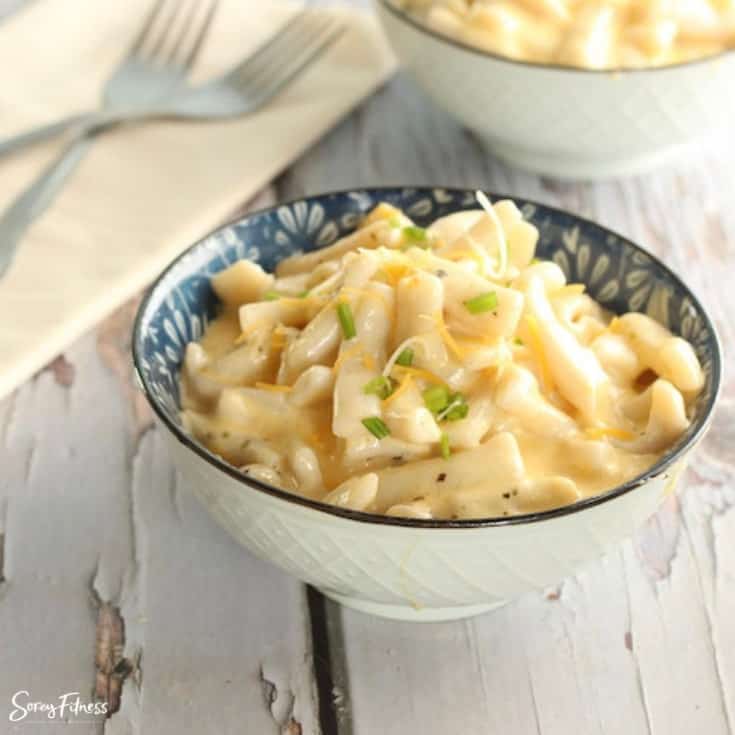 Keto Mac and Cheese – This low carb recipe uses Shirataki noodles instead of cauliflower as the pasta! Love your cauliflower? You can still use just the keto mac and cheese sauce from this recipe!
Zoodle Recipes – Spiraling your favorite veggies into noodles is a fun & tasty way to get your veggies in and create low carb recipes. These recipes are quick, easy, loaded with veggies & will help you lose weight! Don't see your fave noodle recipe? Let me know what I should add in the comments below!
2B Mindset Vegetarian Recipes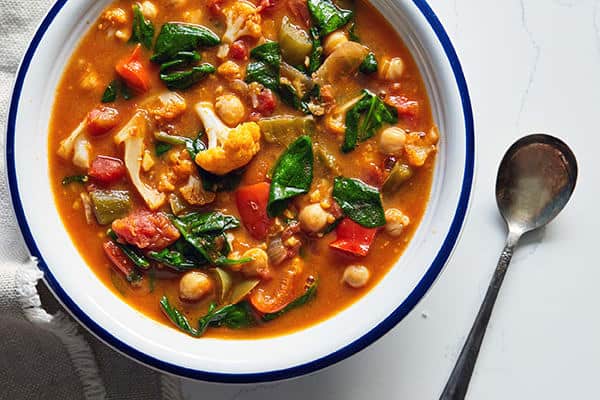 Vegan Slow Cooker Stew With Chickpeas and Spinach – This vegan stew is packed with colorful veggies, like bell peppers, tomatoes, cauliflower, and spinach in a savory coconut curry broth.
Creamy Pasta Primavera (Vegan)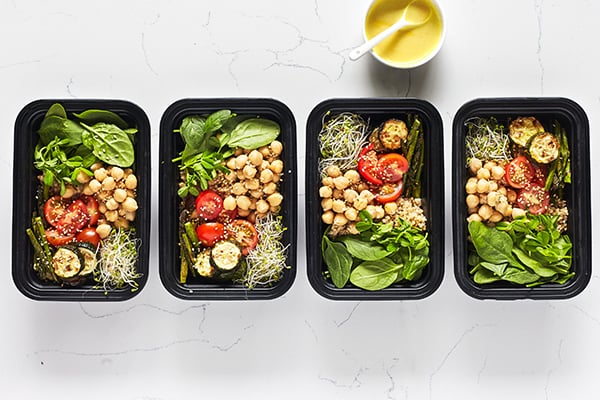 Vegan Buddha Bowl with Spring Vegetables – Take your salad to a whole new level with these grains, fresh and roasted veggies, hemp seeds and delicate sprouts.
Do you follow the 2B Mindset?
You may also like: