How to Meal Prep for Weight Loss in 5 Easy Steps + 40 Recipes
This post may contain affiliate links. All opinions shared are my own. As an Amazon Associate I earn from qualifying purchases. Click to view our full disclosure.
Reach your weight loss goals with meal prepping! Our complete guide shows you how to meal prep for weight loss, how to reach your calorie and macronutrient goals in your meal prep, and a list of 40 healthy meal prep recipes for weight loss!

Sometimes staying on track with your healthy eating and weight loss diet can be hard.
Making the right decisions about food isn't easy, especially when you're trying to lose weight. But it can be made easier with meal prep!
If you're new to meal prep or need some fresh ideas, this post is for you. We explain how to meal prep for weight loss, and we've included 40 healthy meal prep recipes as well!
What is meal prep?
So what is meal prep exactly?
Meal prep is simply preparing your meals ahead of time. Most people pre-assemble their prepped meals in containers so everything is pre-measured and set for each day that they've planned for.
You can meal prep for an entire 7-day week, you can meal prep for just a 5-day work week, or you can meal prep for just 2-3 days, whichever works best for you.
Meal prepping for 6 days at a time is a popular way to meal prep.
A lot of people will do meal prep on Sundays for the entire week ahead all the way up to Saturday, then meal prep again on Sunday.
If you do this type of meal prep, you'll need to keep in mind that some foods only keep well in the fridge for about 3-4 days, so if you're prepping for longer than 3-4 days at a time, some of those meals may need to be frozen (more on that a bit later in the post).
Benefits of Meal Prep
Prepping your meals ahead of time has a lot of benefits! Here are a few of them:
Variety
We often get into a rut of eating the same foods over and over again, which isn't great for our bodies. Our bodies need a variety of foods regularly to meet our nutritional needs. Meal prepping is a great way to add some variety to your diet because you can create variety into your plan.
When you plan how you're going to prep your meals, make sure that you keep variety in mind and rotate your proteins, veggies, grains, etc. This helps prevent food boredom or food burnout, and also helps prevent the development of new food sensitivities if you are prone to developing new food allergies easily.
Weight loss and healthier eating
Creating a plan for meal prep can help you to eat healthier and lose weight by making it easier to stick with your nutrition goals. Planning ahead means you won't be stuck in front of the fridge every day wondering what to eat.
Because we have so many decisions to make each day, we can sometimes encounter decision fatigue that makes it harder to make good decisions about what we eat. This is why we tend to make better decisions about our food in the morning and less healthy food choices in the evening after a day of stress, decision making, etc.
Planning ahead removes some decision making from our meals, so we can eat healthier without even thinking about it! Since nutrition is a huge part of weight loss, this is one piece of your weight loss journey that can be made a bit easier.
Meal prep makes it easier to reach our weight loss goals, even when our motivation is lagging. Your plan is set, and even if your week doesn't go as planned, your meals are still ready for you to nourish your body.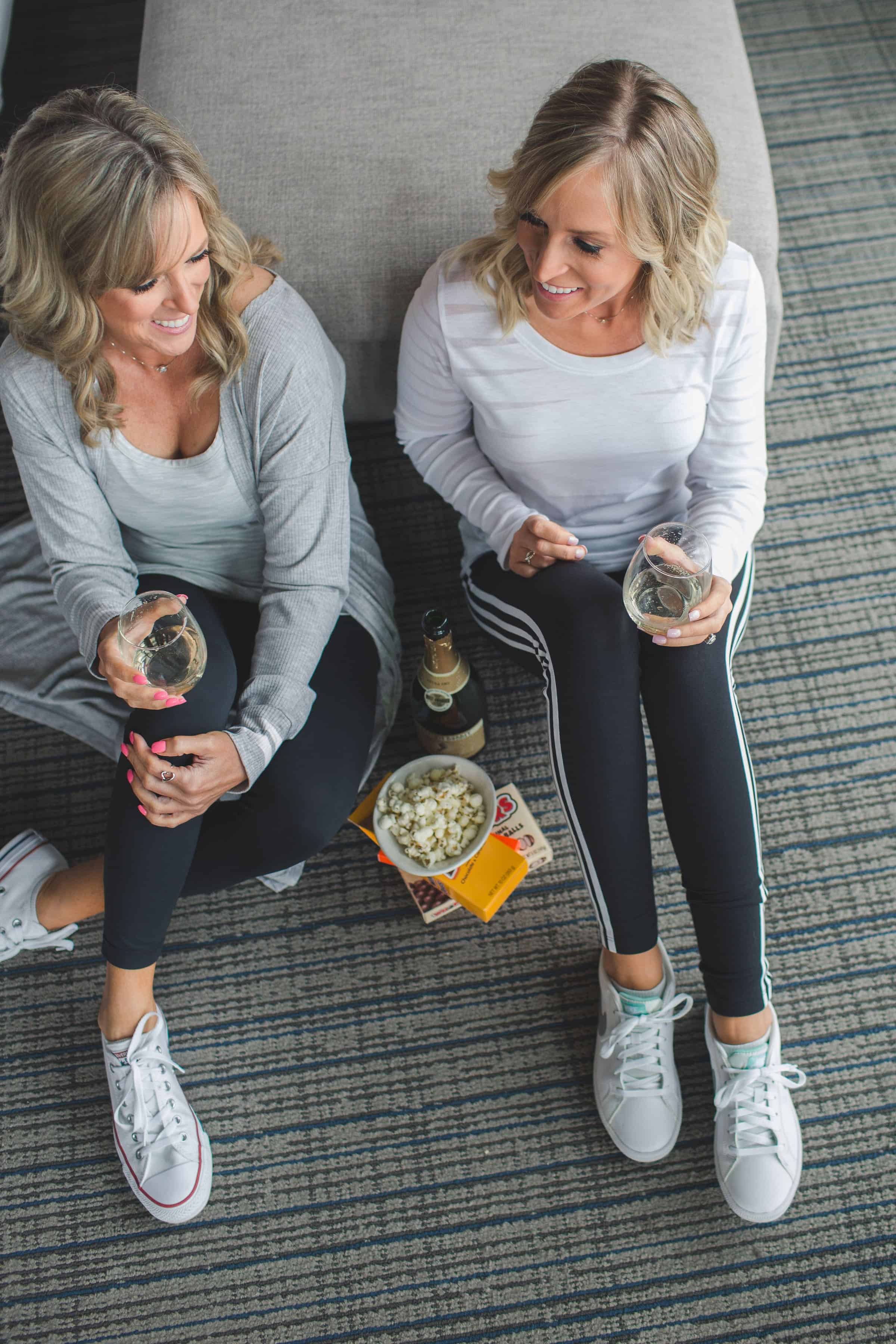 Reduced stress
Want to have less stress in your life? Plan ahead!
Not only will you be reducing decision fatigue, but taking the extra time to meal plan and meal prep will remove a ton of mealtime stress that we often get when we're not sure what to make and end up eating foods that are not-so-healthy for us.
When you know that your meals are planned, prepped, and waiting, you can breathe a little easier and move more confidently (and more nourished!) through your day.
Balanced nutrients
If you struggle with getting enough protein or you don't eat enough veggies regularly, meal prepping is a great way to ensure that you're meeting your nutrition, micronutrient, and macronutrient needs. Because you're creating a solid plan for your meals for the week, you can include everything that you really need in your diet, so you won't miss out on it.
Another nice thing about meal prepping is that it makes it easier to plan your treats. If you're following an 80/20 diet or a 90/10 diet and incorporate treats into your eating plan, meal prepping allows you to plan out your treats, so you're still enjoying your treat without overindulging or bingeing.
Save money
Even if you're not meal prepping, meal planning is a great way to save money on groceries. Creating a regular meal plan and meal prepping helps you spend less on foods you don't need at the grocery store, including junk food that we often grab because we're not sure what else to put in our cart.
Less food waste
Meal prepping and planning is a great way to ensure that you have less food waste. Got some celery that needs to be eaten? Add it to your meal prep to ensure it's eaten before it needs to be tossed!
If you meal prep, you're able to only buy what you really need and will use, so less food will go to waste because there's a plan for it. This also helps us save even more money because we're not tossing food that we've already paid for. Yay!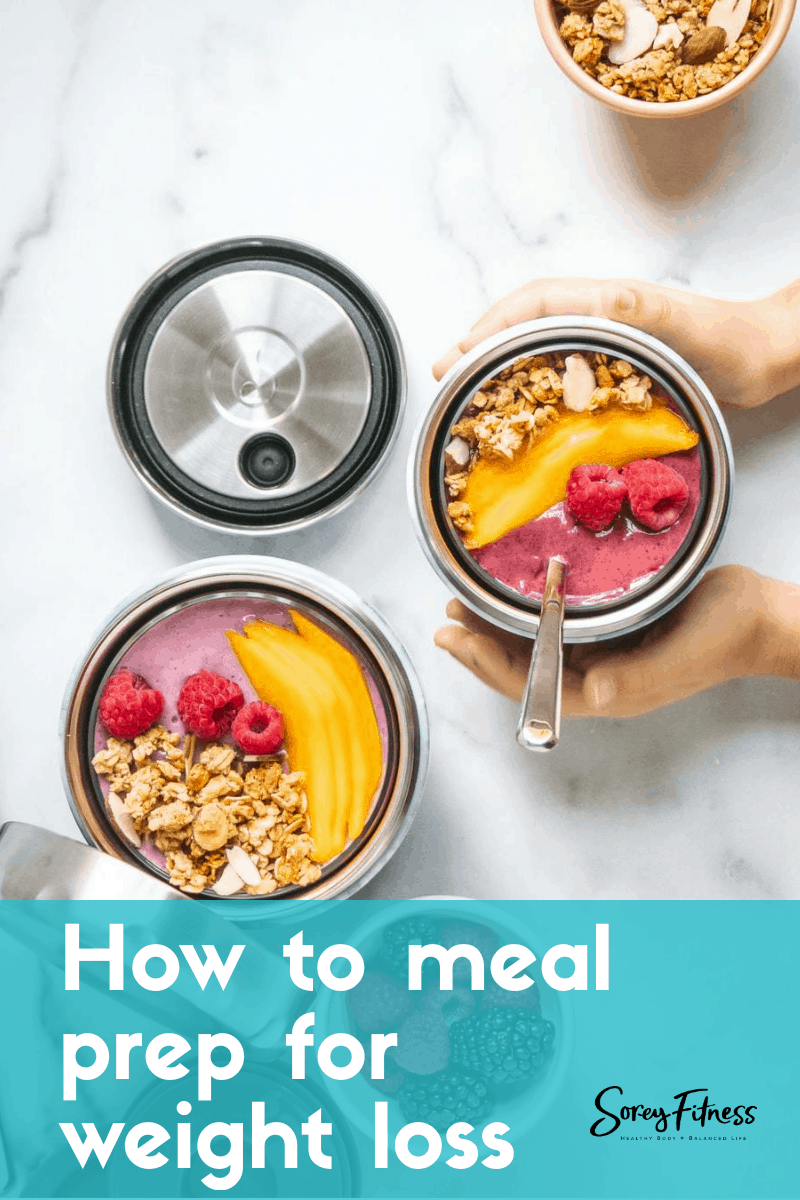 How to Meal Prep for Weight Loss
If you're ready to start your meal prepping journey, here are the 5 steps you'll need to take to get started:
Step 1: Decide your daily calorie goals
Using an accurate and science-based calorie calculator (or this in-depth calorie calculator with adjustable macro settings), determine your base calories needed to maintain your current weight and activity level.
Once you've decided what your base calorie needs are, determine how many calories you'll need to reduce to lose weight. A healthy calorie reduction amount for sustainable weight loss is 10-15%. So if your daily calorie needs are 2000, you'd reduce that amount by 200 calories to make your daily goal 1800 on the conservative end.
Increasing this percentage may result in faster weight loss, but can also result in too little calories consumed and your body reacting in a negative way by conserving energy/calories. Women should not go below 1200 calories each day, which is the base metabolic rate for daily living for the average woman.
Step 2: Set your macro goals
Your macronutrient goals for each day will depend on the diet you're following (if you are even following a diet). For example, if you're following a keto diet, that will determine how your meal prep macros are divided up, and how much of each food group to include.
If you're not following any specific diet at all, a good macro break down for weight loss is 20-30% fat, 20-30% protein, and 30-60% carbohydrates.
A great starting point for macros is 25% fat, 25% protein, and 50% carbohydrates.
After trying this for a few weeks, you can determine if you need to make adjustments.
(We love the Breanne Freeman's Ultimate Girls Guide to Getting Lean and Strong if you're new to macros!)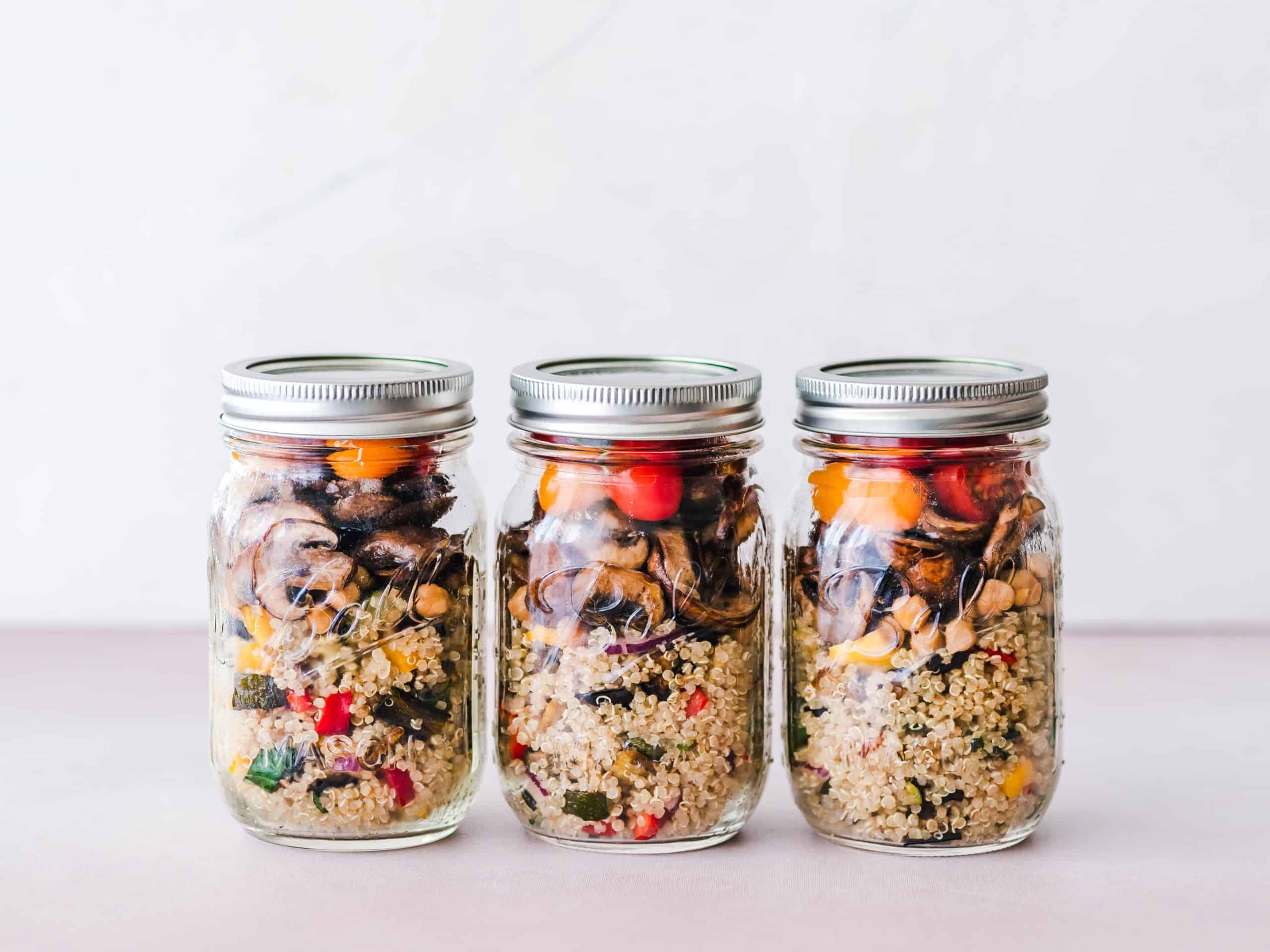 Step 3: Do the math
Determining how much of each macronutrient to add to your meals will take a little math if you're not using the hand-portion method we mention a bit further down, but it's easy once you get the hang of it.
Calories in each macronutrient:
Fat: 9 calories per gram
Carbohydrates: 4 calories per gram
Protein: 4 calories per gram
Alcohol: 7 calories per gram
If you determined that you want to get 1600 calories per day and 25% of that is from protein, then you'll need 400 calories from protein each day (1600 x 0.25), which is 100 grams of protein daily (400 divided by 4 calories per gram).
So your goal is 100 grams of protein daily, then you can divide that between your meals. If you eat 5 meals a day, then you'd want to prep your meals with 20 grams of protein in each meal.
Please note that unless you're contest prepping for a bodybuilding competition, you don't have to get picky about numbers! Weighing foods and getting particular about numbers can easily become a trap for people into disordered eating, so make sure you do what fits YOUR life and needs.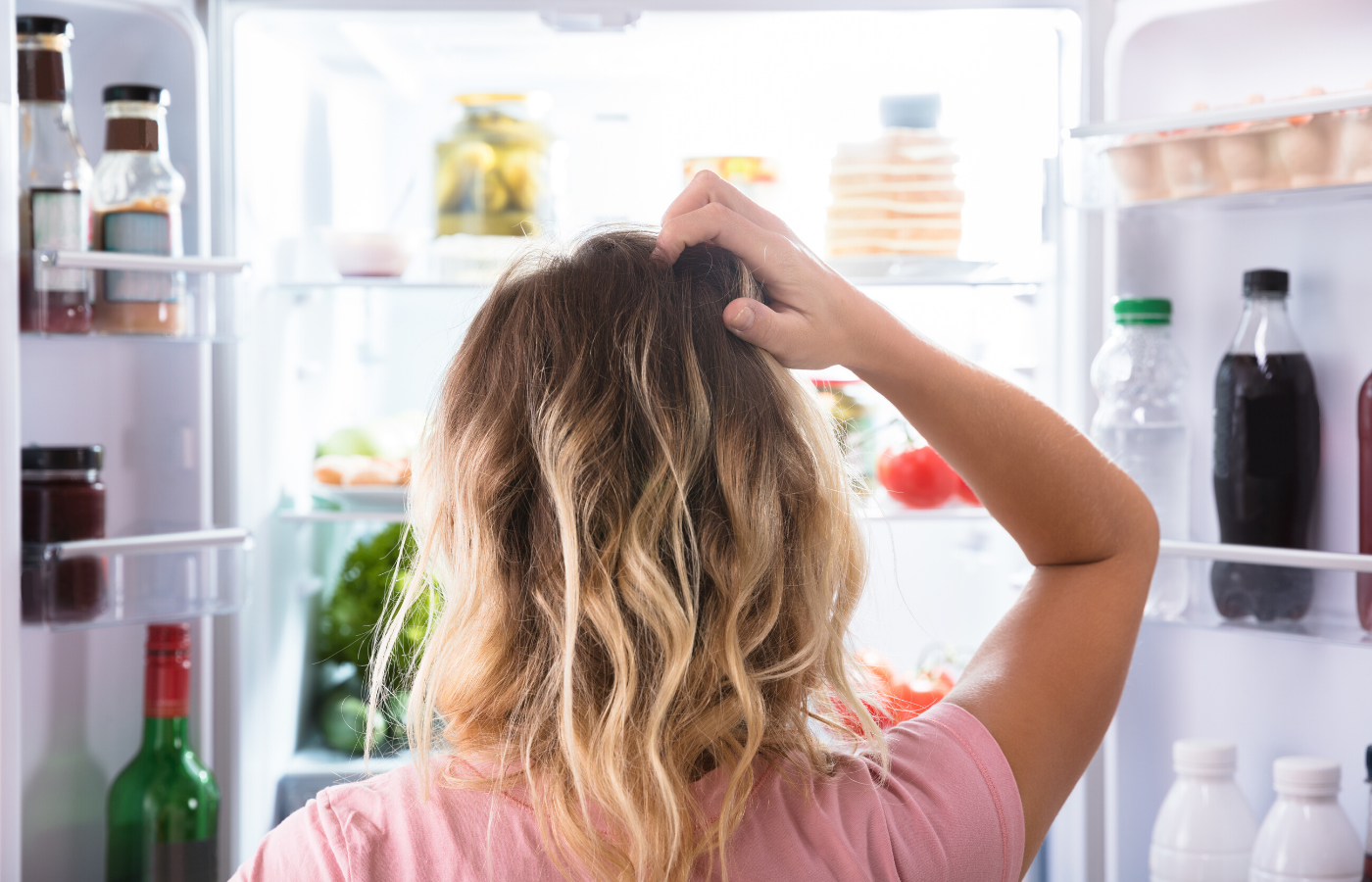 You CAN also meal prep plan without calorie or macro counting!
Hate calorie counting? There's another way to do meal prep without counting calories or macros!
You can do this by determining portion sizes and portion needs for major food groups by using your hands.
For instance: you could prep 1 meal with a palm-size amount of lean protein, a thumb-sized amount of healthy fat, 1 cupped hand portion of grains/starches, and 2 cupped hands of non-starchy veggies.
This makes meal prepping a lot easier and less stressful, so if you're not a numbers person and don't want to get into the nitty-gritty of calories and macros, use this method!
We love how simple it makes macros, and it also helps you follow a portion controlled diet!
You may also like: How to Use Portion Control Containers for Weight Loss
Step 4: Plan your foods
Whichever method you choose (calorie and macro counting or using palm portions), your next step is to decide what to add to your meal prep.
If you're keeping your food groups mostly separate for easier tracking, you can choose 1-3 proteins to include during the week, 1-3 grains/starches, 1-3 different kinds of fats, etc. (This is how the 21 Day Fix meal plan typically works).
If you're not worried about tracking macros or calories, find some great meal prep recipes and create something new each week! The great part about meal prep is that it's not one size fits all: you can determine what works best for you and go with it.
Step 5: Prep your foods
Have fun and cook! Decide what containers you'd like to use that can handle being in the freezer if needed, and add dates to your containers so you know when it was prepped and if it needs to be frozen.
If you're looking for good containers for meal prep, we have a post sharing our picks for meal prep containers and lunchboxes!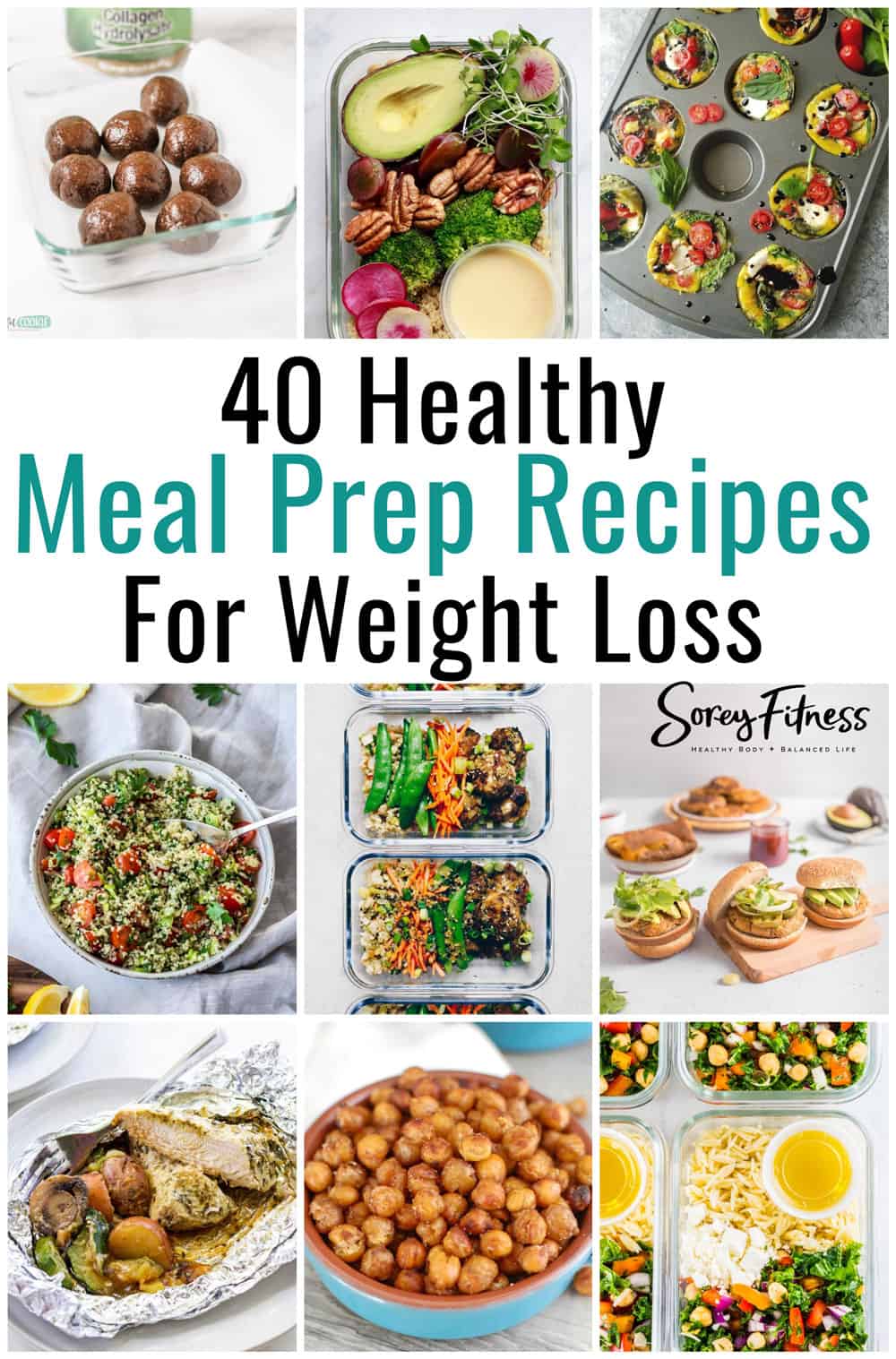 40 Meal Prep Recipes for Weight Loss
Not sure where to start with your meal prep? Here are some healthy meal prep recipes for weight loss for every meal of the day!
Breakfast meal prep recipes
Make Ahead Freezer Veggie Breakfast Sandwiches – Kara Lydon Nutrition
Make Ahead 21 Day Fix Bacon Egg Cups – Sorey Fitness
Paleo Overnight Oatmeal – I Heart Umami
Easy Grab-and-Go Caprese Egg Cups – Easy and Delish
Keto Breakfast Casserole – Sorey Fitness
Gluten Free Zucchini Muffins – The Fit Cookie
Healthy Peanut Butter Breakfast Bars – Joy Food Sunshine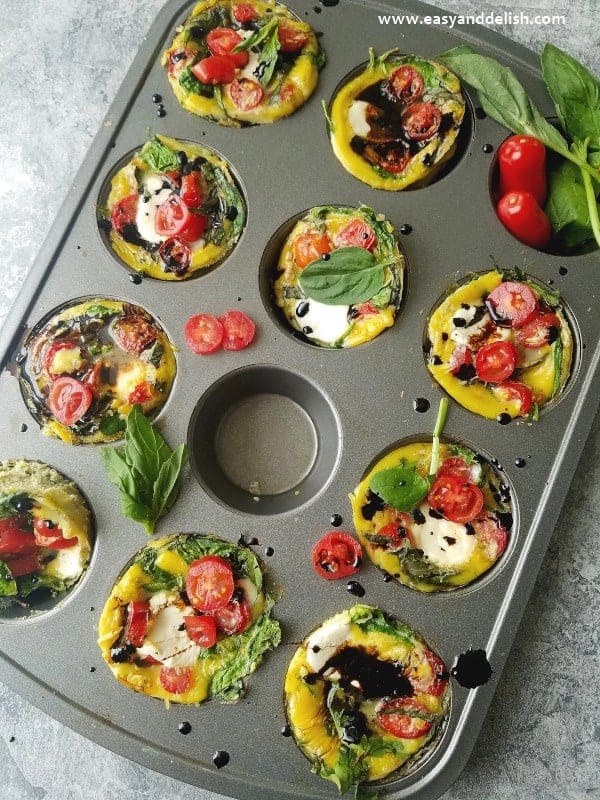 Make Ahead Freezer Friendly Oatmeal Cups – Savor and Savvy
Spiralized Butternut Squash Breakfast Bake – Perry's Plate
Gluten Free Wholesome Teff Pancakes – Tessa the Domestic Diva
Healthy English Breakfast Frittata – Sugar Free Londoner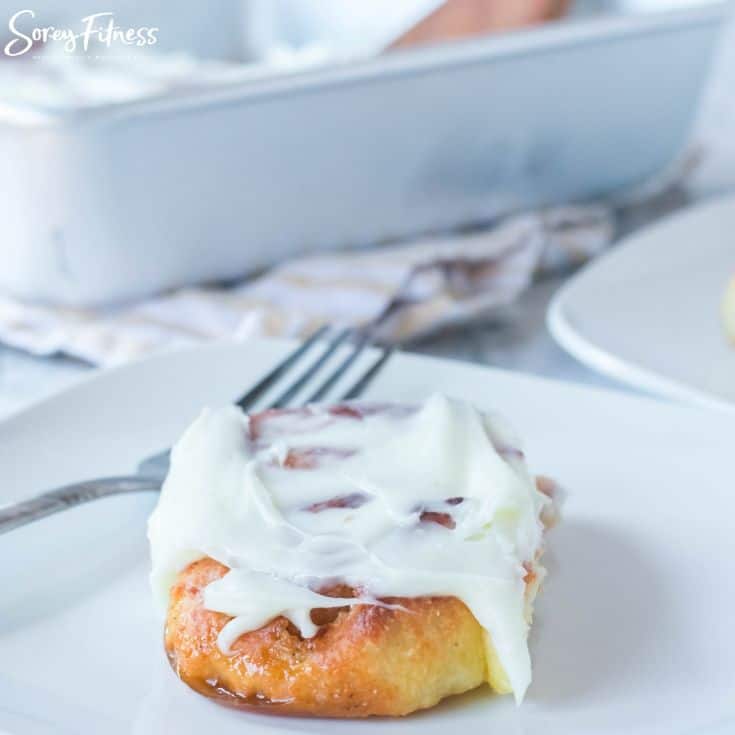 Keto Cinnamon Rolls – Sorey Fitness
3 Easy Overnight Oat Recipes – Just What We Eat
Keto Breakfast Meal Prep Bowls – Oh So Foodie
Sheet Pan Eggs – Little Sunny Kitchen
Breakfast Pizza – Sorey Fitness
Get more grab and go breakfast ideas!
Lunch meal prep recipes
Gluten Free Quinoa Tabouli – It's Not Complicated
Chicken Salad – Kim and Kalee
Chicken Orzo Salad Lunch Meal Prep – Savor and Savvy
Healthy Chicken Salad with Greek Yogurt – That Fit Fam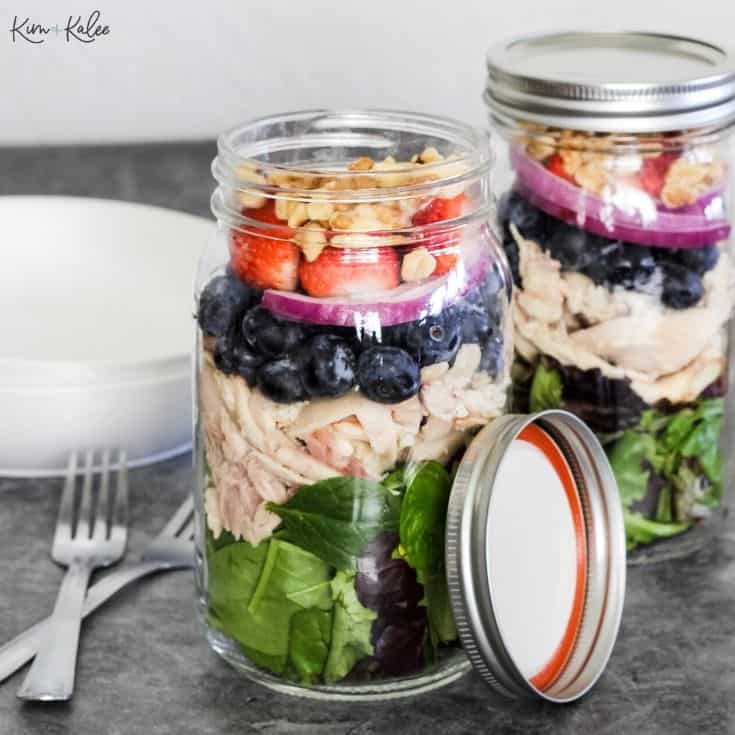 Paleo Strawberry Spinach Salad in a Mason Jar – Kim and Kalee
Creamy Pasta Primavera – Kim and Kalee
Baked Gluten Free Chicken Nuggets – Whole New Mom
Healthy Greek Mason Jar Salads – Easy Budget Recipes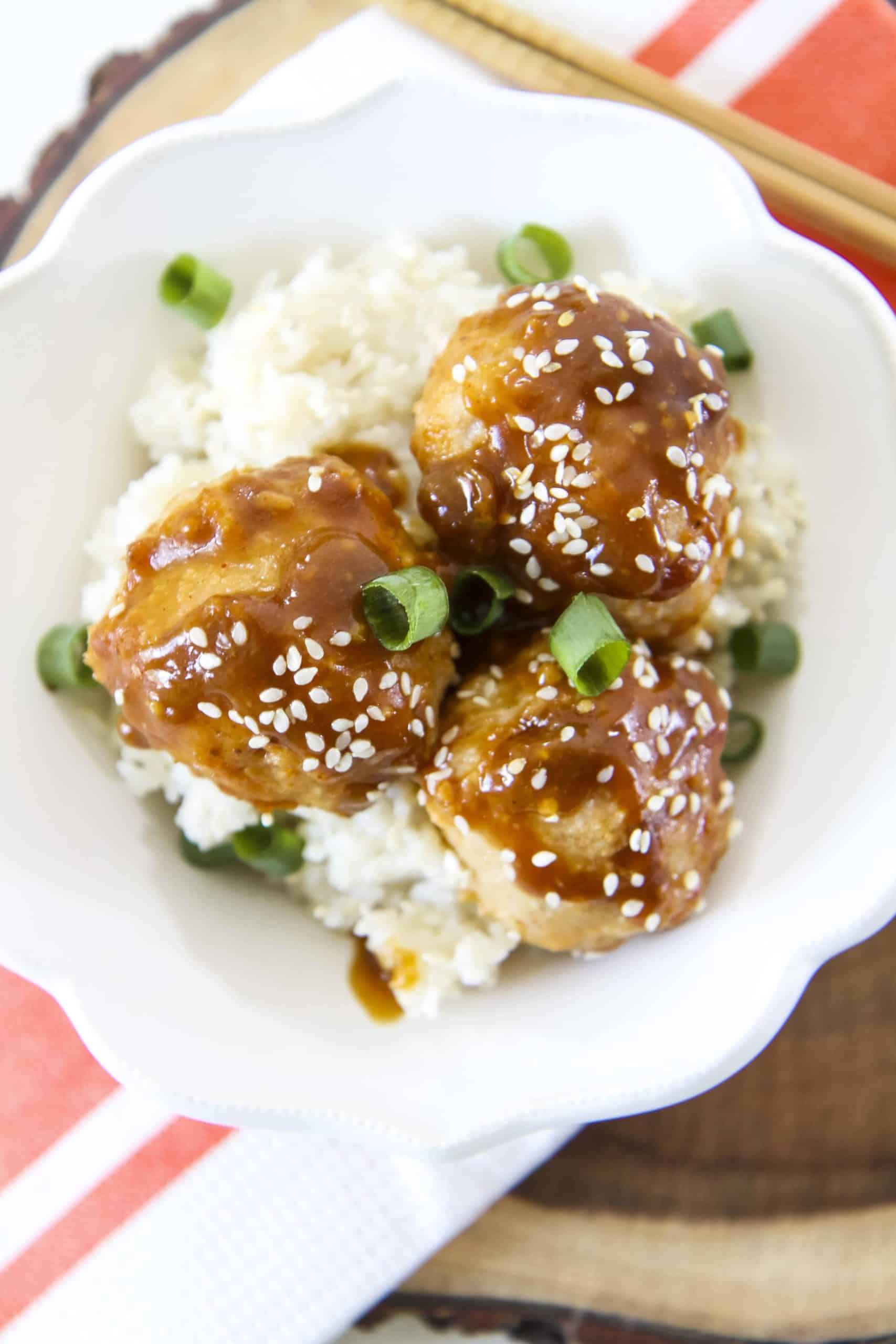 Baked Orange Chicken Meatballs – Mom Advice
Vegan Meal Prep Bowls – Yummy Mummy Kitchen
Mediterranean Greek Lentil Salad – Yummy Mummy Kitchen
Waldorf Salad with Chicken – Nutmeg and Vinegar
Meal Prep Shrimp Green Goddess Grain Bowls – Lively Table
Snack meal prep recipes
Keto Cookie Dough Protein Balls – Tessa the Domestic Diva
Grab and Go Yogurt Parfait Boxes – Easy Budget recipes
Coconut Rough Bliss Balls – Becoming Ness
Keto Peanut Butter Cream Cheese Balls – Sorey Fitness
Apple Pie Energy Bites with Cranberries – Country Hill Cottage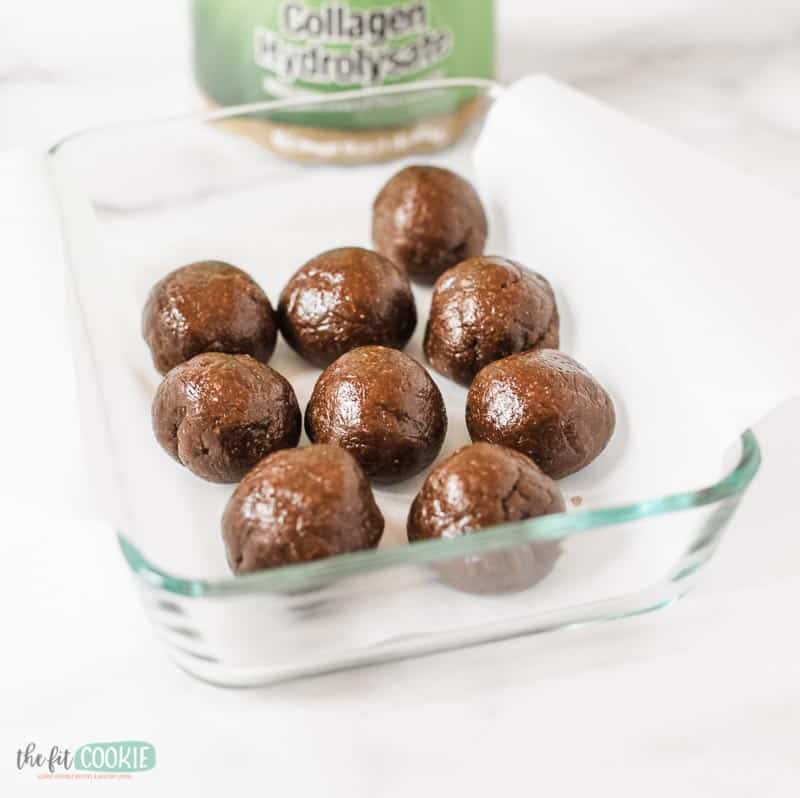 Fudgy Brownie Protein Bites – The Fit Cookie
Vanilla Chia Pudding – Debra Klein
Crunchy Roasted Chickpeas – A Cedar Spoon
Thai Curry Spiced Slow Cooker Snack Mix – Cotter Crunch
We also love Built Bars for a quick on-the-go snack!
Dinner meal prep recipes
Healthy Jerk Chicken Pasta – Kim and Kalee
Egg Roll in a Bowl (Crack Slaw) – Whole New Mom
Paleo Meal Prep Gyoza Meatballs – I Heart Umami
Healthy Instant Pot Chicken Lettuce Wraps – Stuff Matty Cooks
Dorito Taco Salad – Kim and Kalee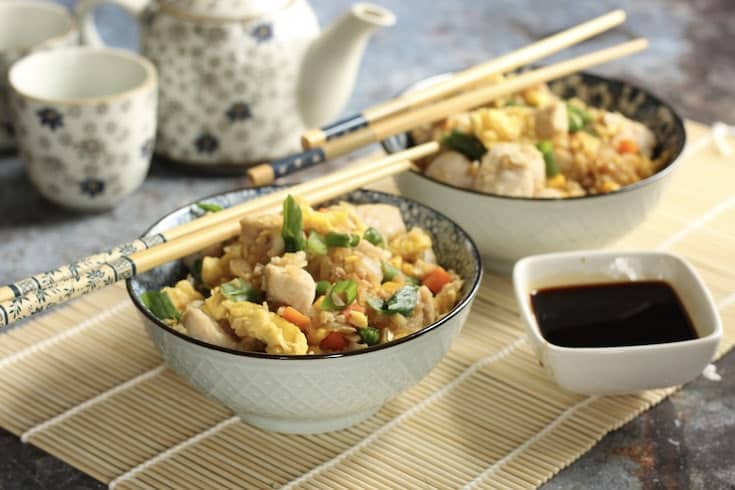 Cauliflower Chicken Fried Rice – Sorey Fitness
Italian Herb Chicken and Vegetables – The Clever Meal
Instant Pot Orange Chicken Recipe – Kim and Kalee
One Pan Chicken, Potatoes and Green Beans Dinner – Kim and Kalee
Grilled Chicken Foil Packet Meal Prep – Meals with Maggie
Mexican Street Tacos – Sorey Fitness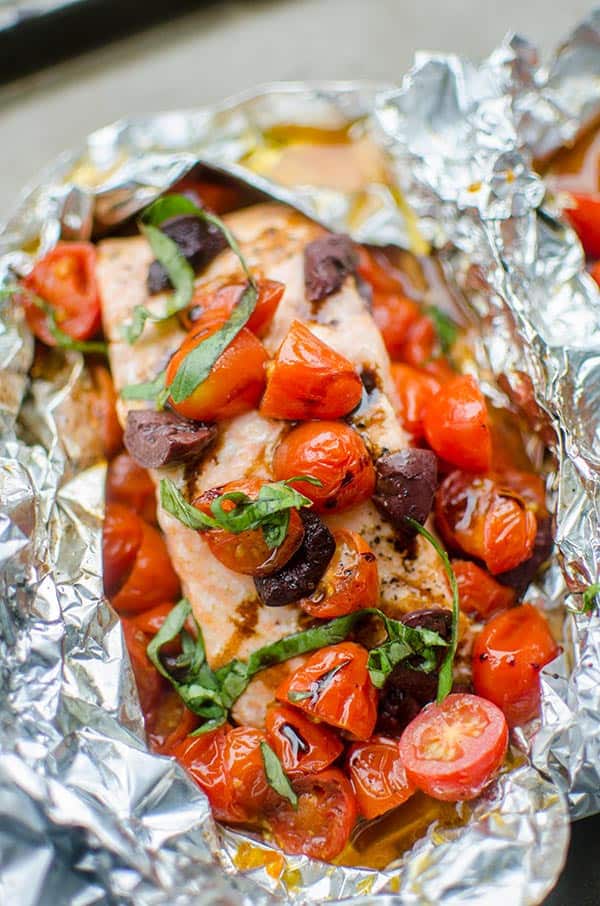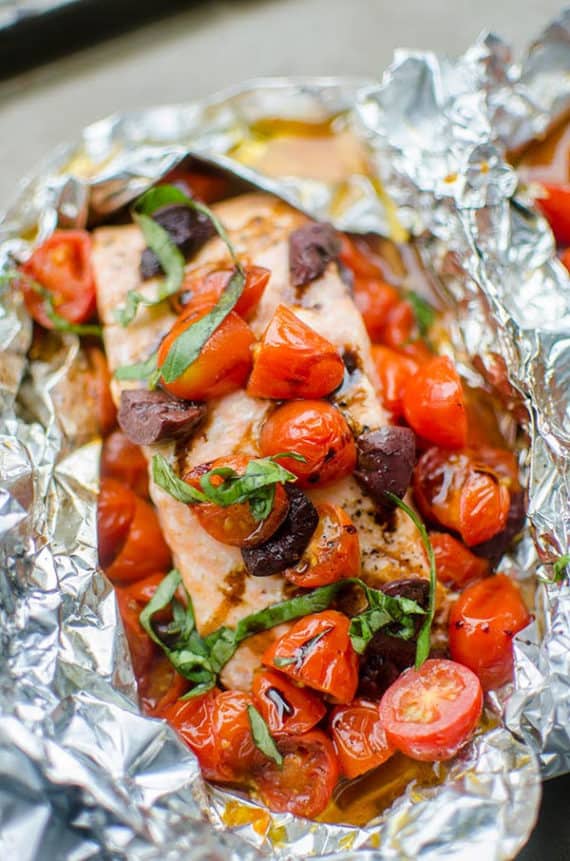 Keto Meatball Recipe – Cassidy's Craveable Creations
Garlic Steak and Potato Foil Packs Dinner – Kim and Kalee
Grilled Salmon in Foil with Cherry Tomatoes – Living Lou
Jamaican Jerk Quinoa Meal Prep – The Fit Cookie
Keto Meal Prep Chicken Bowls – Oh So Foodie
Easy Sweet Potato Turkey Burgers – Bucket List Tummy
If you're looking for more recipes, we also have more healthy breakfasts, lunches, and dinner ideas outlined!
We also have specific 2B Mindset recipes to help you get in veggies too!
You can also always join one of our 21 Day Challenges if you're looking for additional support getting started!
When you crush your meal prep, we also recommend setting a weight loss reward to keep you inspired!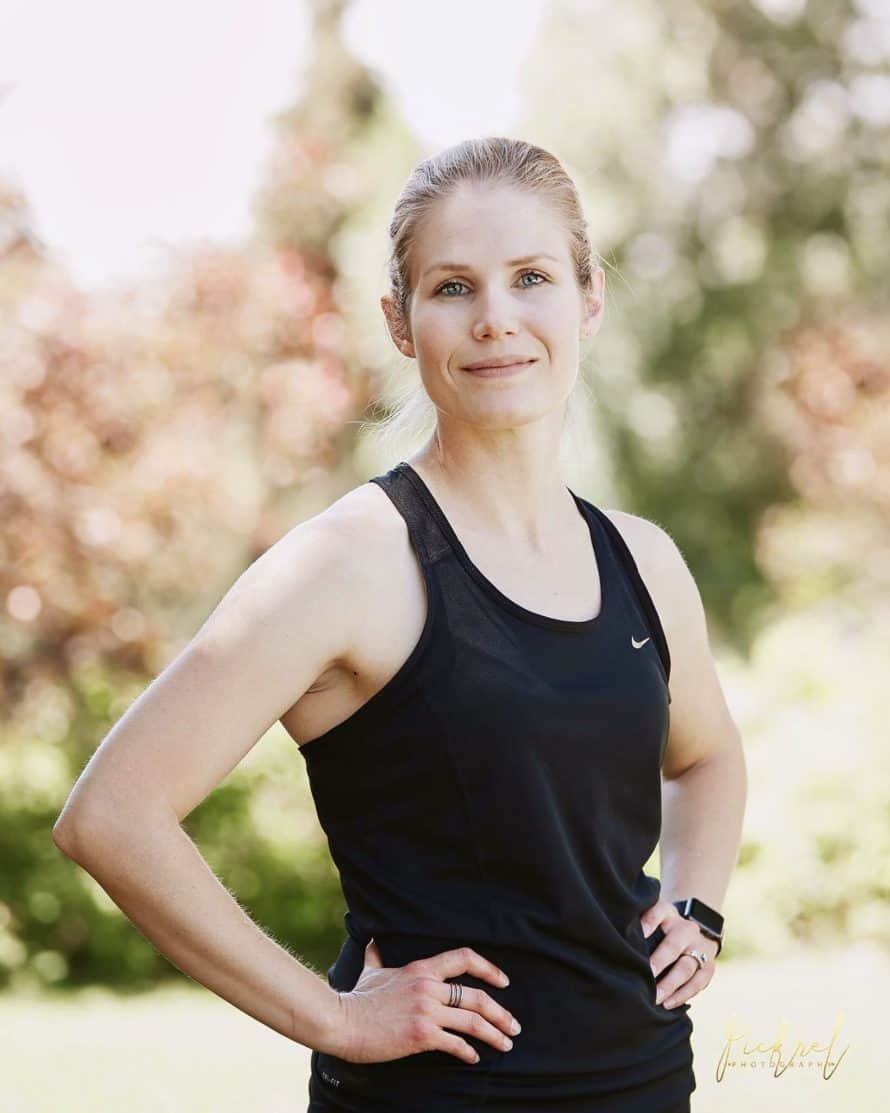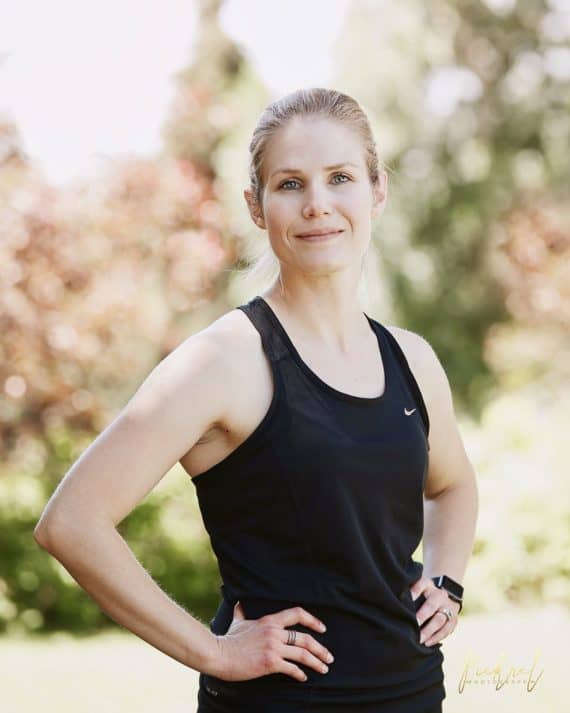 Sarah Jane Parker is a food and healthy living blogger at The Fit Cookie, an ACSM Certified Personal Trainer, ACE Certified Health Coach, Revolution Running certified running coach, YogaFit Level 1 certified yoga instructor, and an ACE Certified Fitness Nutrition Specialist.