Pumpkin Spice Shakeology Balls Recipe & Review
This post may contain affiliate links. All opinions shared are my own. As an Amazon Associate I earn from qualifying purchases. Click to view our full disclosure.
Beachbody's vegan Pumpkin Spice Shakeology is perfect for Fall! It's rich, creamy, and just the perfect blend of cinnamon, nutmeg, and ginger. It's also one of the most popular flavors and sells out quickly!
Get Pumpkin Spice now before it's gone!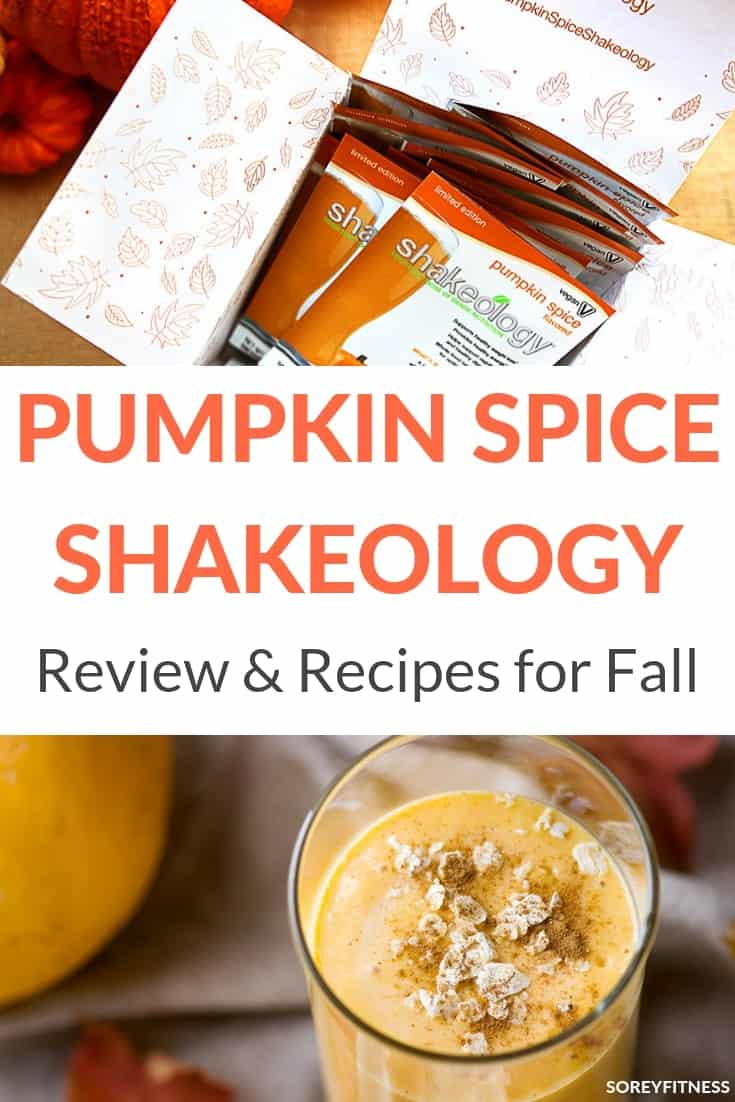 What is Pumpkin Spice Shakeology?
Shakeology is a nutrient-dense shake full of super foods, probiotics, digestive enzymes, protein and fiber. It's our go-to breakfast or lunch because we're not big on meal prepping. Pumpkin Spice is just one of the many Shakeology flavors offered, but what makes it special is that it's only offered during the Fall.
Is Pumpkin Spice Shakeology vegan?
Yes! Pumpkin Spice Shakeology is plant-based and completely vegan!
What's the price of Pumpkin Spice Shakeology?
Normally, flavors come in 24 packets for $129.95, but Pumpkin Spice Shakeology is a little different. You get 14 single-serve packets for $74.95 in the United States or $89.95 in Canada.
It's also not available in a challenge pack, and you can only order 5 boxes per person.
Will Pumpkin Spice Shakeology Sell Out?
Probably. It has sold out both years that it's been offered, and we expect it to sell out in 2020 as well.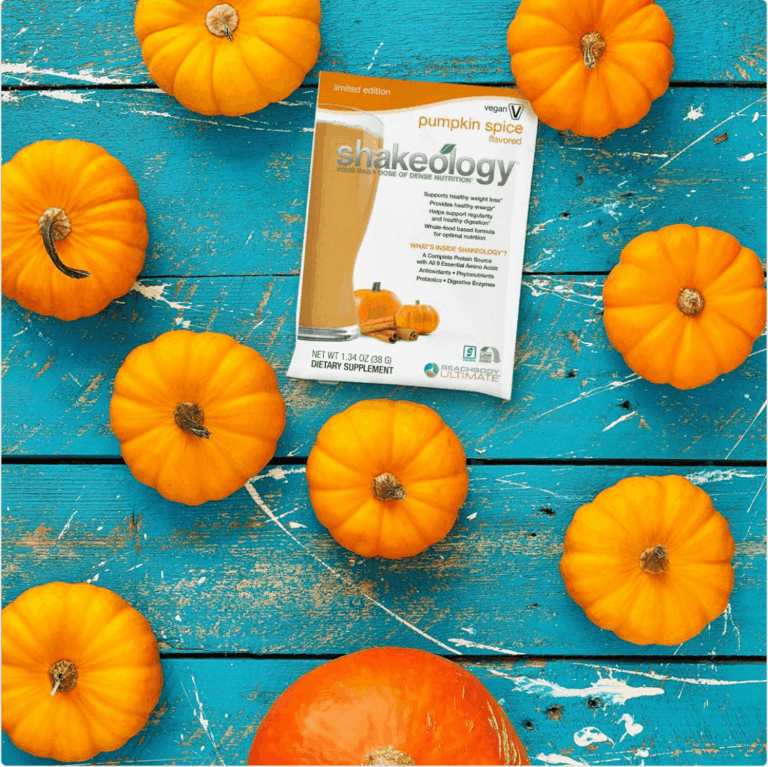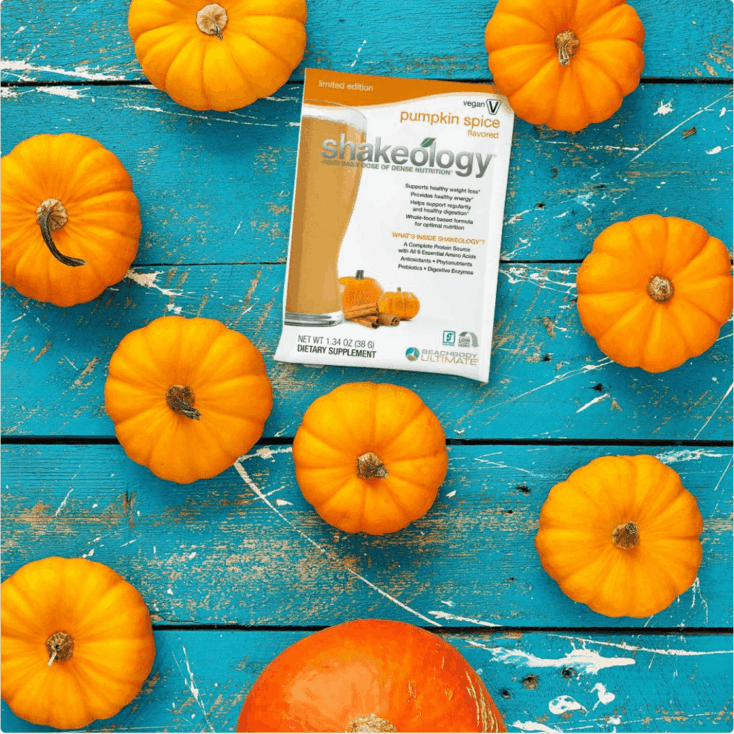 Do I have to be on auto-ship or home direct?
Nope! You can order it without being put on auto-ship aka home direct.
Is Pumpkin Spice Shakeology dairy free?
Yes, this limited edition flavor is vegan-friendly. It's plant-based and contains no whey or dairy.
There is only the vegan option.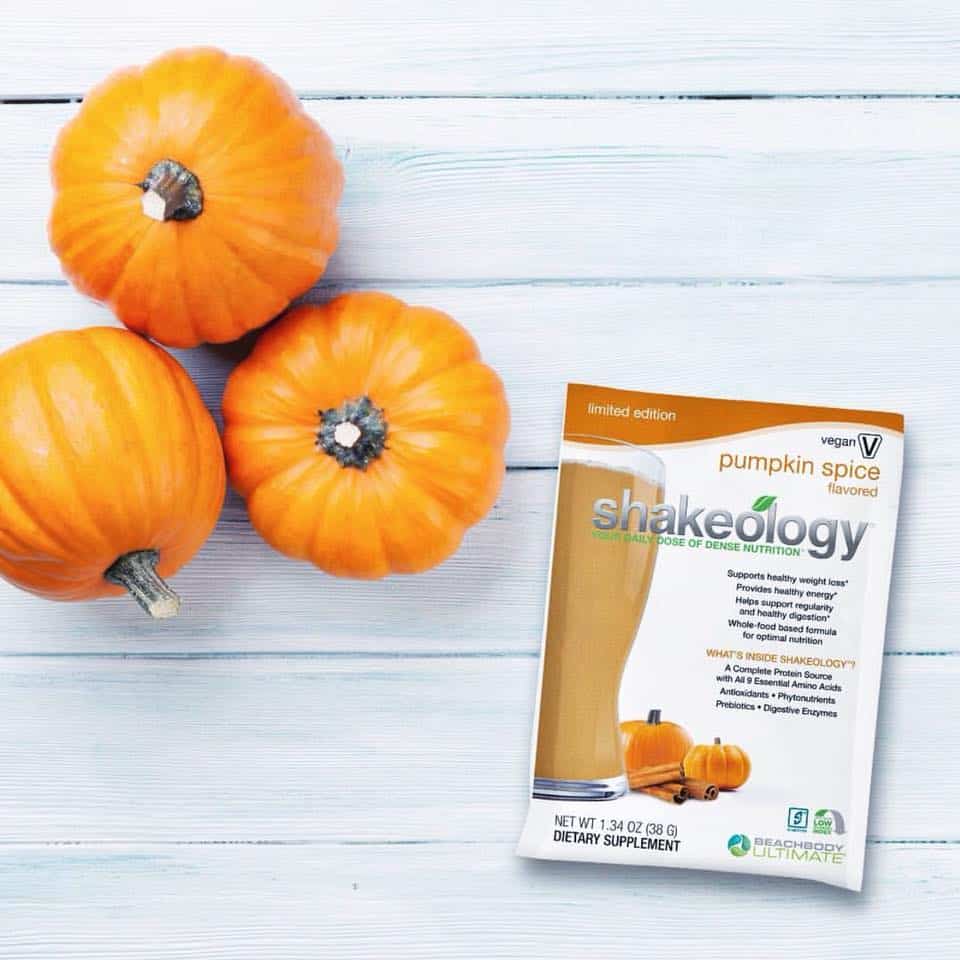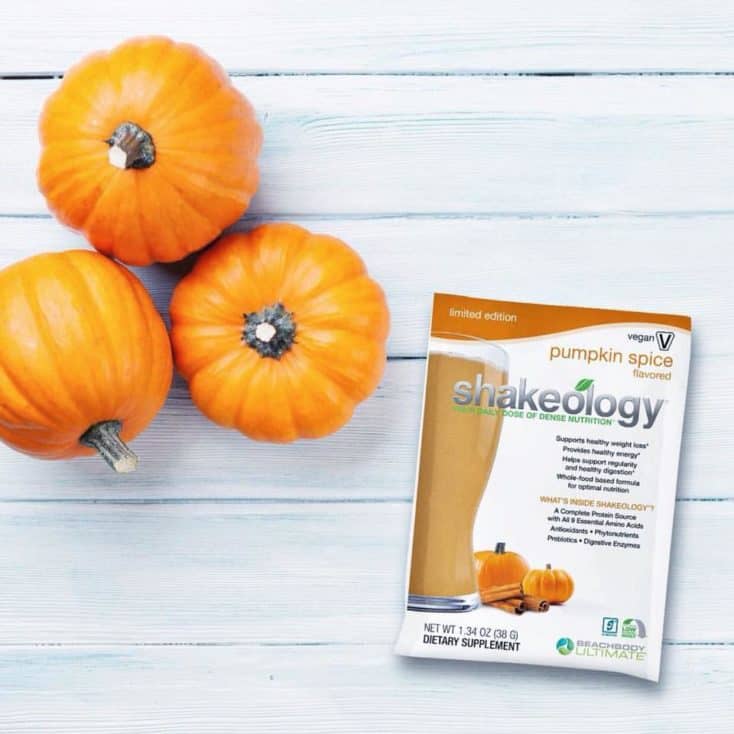 Trading In Your Starbucks Pumpkin Spice Latte
Now, I'm not about to say Shakeology is going to taste like Starbucks. It's different, but let's compare the two drink's nutritional value.
A Venti Pumpkin Spice Latte at Starbucks is 470 calories!! Yikes!
Shakeology is only 150 calories.
The Starbucks drink contains 16g of fat — 10g of which is saturated fat. Shakeology has 3grams and only .5 is saturated.
Starbucks is also higher in cholesterol and has a whopping 64 grams of sugar compared to Shakeology's 7 grams!
Plus, Pumpkin Spice Shakeology still has those amazing super foods, probiotics, and digestive enzymes to help you feel and look your best.
Starbucks isn't helping to fill any nutritional gaps and properly nourish your body like Shakeology is, and you have to drive and wait in a line for it!*
Not sure on the benefits? Check out our Shakeology review!
When will Pumpkin Spice Shakeology be available?
It is available now, but we do expect it to sell out soon!
You may also like: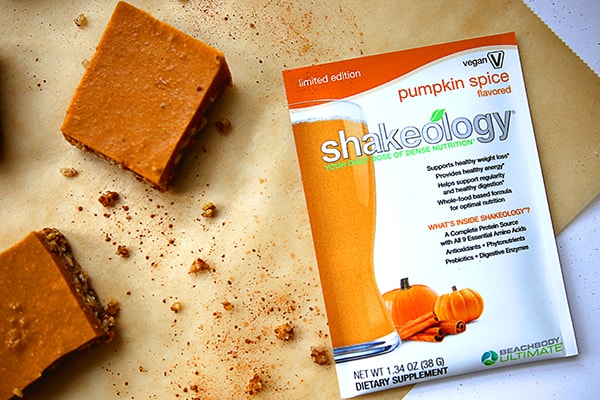 Recipes Using Pumpkin Spice Shakeology
While we are always a fan of drinking our Shakeology, you can also make recipes with it as well! We recommend getting a box to drink and one to play with recipes if you know you'll use it! You could also make a Shakeology mug cake with it!
Yield: 8
Gluten-Free No-Bake Pumpkin Spice Bites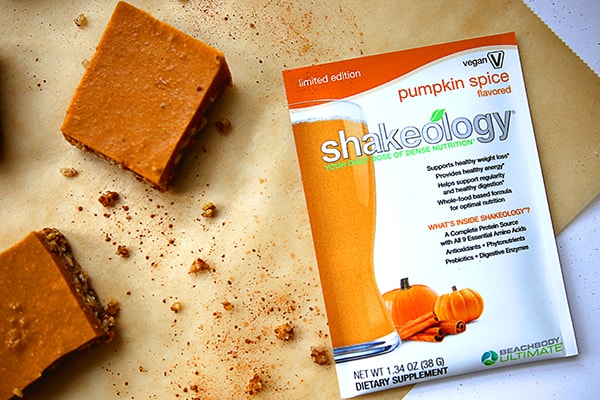 Our Pumpkin Spice Bites are so creamy and satisfying! They also contain no dairy or gluten and can be made in just 10 minutes.

Prep Time 10 minutes

Total Time 10 minutes
Ingredients
Nonstick cooking spray
½ cup chopped pecans
¼ cup shredded coconut
4 Medjool dates
1 Tbsp. + 1 tsp. extra-virgin organic coconut oil, melted
1 1/2 cups canned lite coconut milk
½ cup water
2 envelopes unflavored gelatin
½ cup pure pumpkin puree
2 scoops Pumpkin Spice Plant-Based Vegan Shakeology
Instructions
First, make the crust by combining the pecans, coconut, dates, and oil in a food processor. Process until well blended.
Then press this mixture into an 8 x 8-inch baking pan that has been lightly coated with spray. Set aside.
Now, combine coconut milk and water in small saucepan. Sprinkle with gelatin. Sit for 5 to 10 minutes.
Heat coconut milk mixture over medium heat until gelatin has dissolved (about 3 minutes). Remove from heat. Allow mixture to cool to room temperature.
Add pumpkin puree to this mixture and whisk until it's blended.
Then add Shakeology; whisk to blend.
Pour the pumpkin mixture evenly over crust; cover. Refrigerate for 3 to 4 hours.
Cut into 8 bars (approximately 2 x 2 inches).
Serve immediately.
Notes
You can also store these bites in an airtight container in the refrigerator for up to 5 days.

Calories are approximate. 
Nutrition Information:
Yield:
8
Serving Size:
1 grams
Amount Per Serving: Calories: 205Unsaturated Fat: 0g

Other Recipes:
*These statements have not been evaluated by the Food and Drug Administration. This product is not intended to diagnose, treat, cure, or prevent any disease.