Peppermint Mocha Shakeology Review – How to Get the New Seasonal Flavor
This post may contain affiliate links. All opinions shared are my own. As an Amazon Associate I earn from qualifying purchases. Click to view our full disclosure.
Beachbody's vegan Peppermint Mocha Shakeology is perfect for the holidays!! If you're a coffee drinker or a cafe latte fan, you're going to love the mix of coffee, cocoa, and mint in this limited-time Shakeology flavor!
Grab it Before It's Gone or Get the Pumpkin Spice Peppermint Mocha Combo Pack!
If you'd like us to be your coaches – make sure it says Kalee Dillard when you check out as well.
If you have a coach already – it should say his or her name.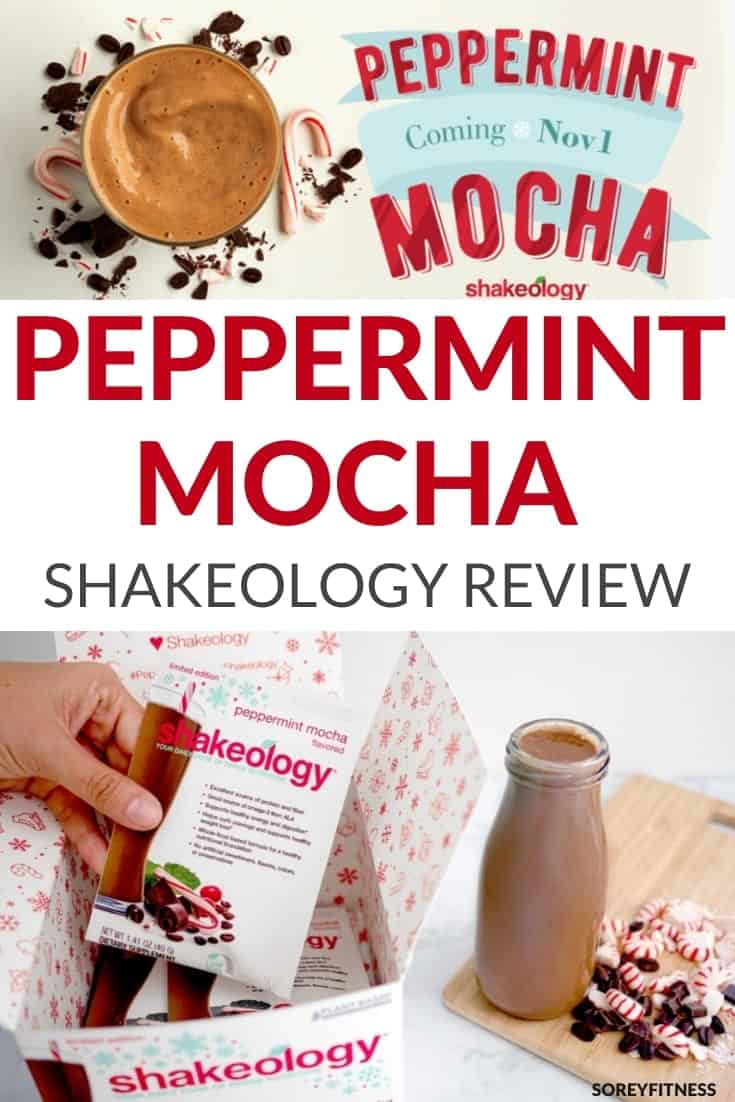 Peppermint Mocha Shakeology will only be available as a seasonal flavor, and we expect it to sell out quickly like Pumpkin Spice did!
We love this seasonal flavor because it offers something similar to Starbucks, but it's packed with protein and fiber to keep you full!
Plus, Shakeology always contains antioxidants, vitamins, and minerals — as well as phytonutrients, adaptogens, pre- and probiotics, and digestive enzymes.
Check out our Shakeology review here.
What's the price of Peppermint Mocha Shakeology?
Typically, a bag of Shakeology or a box of it is $129.95. The seasonal flavors are a little different though.
You an order 14 single-serve packets for $74.95 in the United States or $89.95 in Canada.
Seasonal flavors are also not available for auto-ship or in a challenge pack.
You can only order 5 boxes per person.
Will Peppermint Mocha Shakeology Sell Out in 2019?
It absolutely could! They've limited each person to 5 boxes per order (20 boxes per account). I know that sounds nuts, but people do tend to stock up on their favorite flavors!
Once it sells out, this flavor won't be restocked.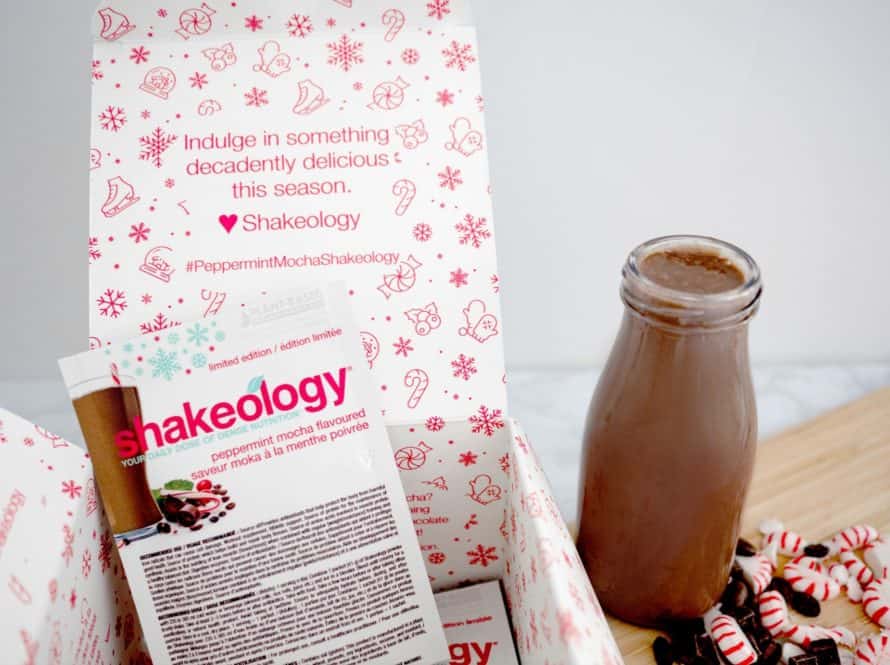 Is this an auto-ship or home direct product?
No, you can only order this as a one time shipment option.
Other Shakeology flavors can be put on auto-ship or 1x orders.
Is Peppermint Mocha Shakeology Vegan?
Yes, this limited edition flavor is vegan-friendly. It's plant-based and contains no whey or dairy.
There is only the vegan option.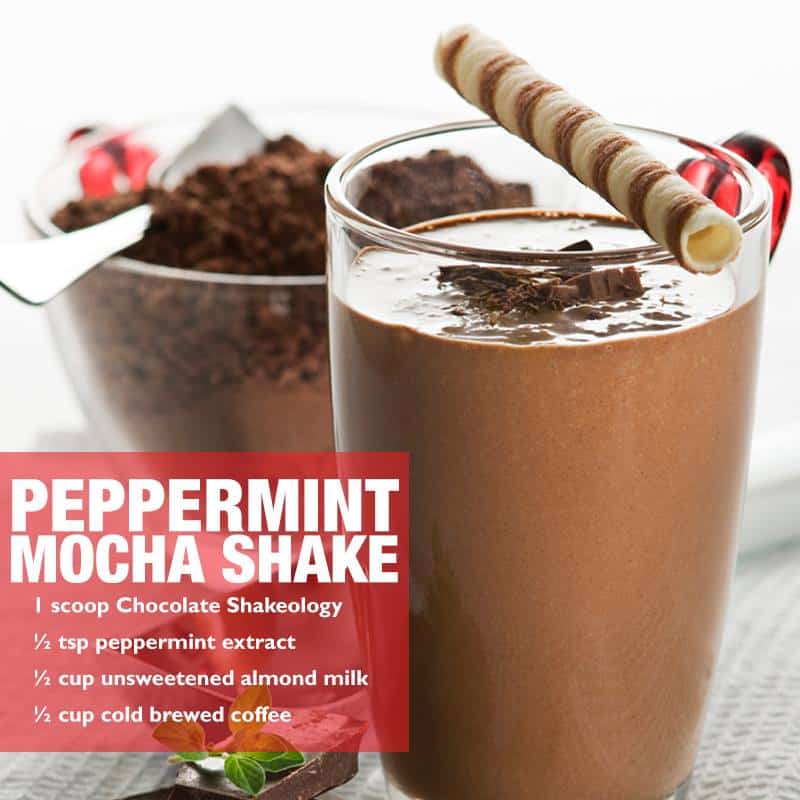 Will you like Peppermint Mocha Shakeology?
It's a brand new flavor – so we can't be sure of the taste to be 100% honest.
With that said, you could always try out a recipe to get an idea of what this shake could taste like!
The new flavor won't be exactly like this recipe, but it can offer you a quick fix in between!
Peppermint Mocha Shakeology Recipe
1 Scoop Chocolate Shakeology
1 tsp Peppermint Extract
1/2 Cup Unsweetened Almond Milk
1/2 Cup Cold Brewed Coffee
Blend well
When will Peppermint Mocha Shakeology be available?
You can order it starting November 1, 2019 in the US and Canada while supplies last. Once it's sold out, it won't be restocked!
You may also like:
*These statements have not been evaluated by the Food and Drug Administration. This product is not intended to diagnose, treat, cure, or prevent any disease.