Beachbody's BEACHBAR: Snack Bars Review
This post may contain affiliate links. All opinions shared are my own. As an Amazon Associate I earn from qualifying purchases. Click to view our full disclosure.
In college, I used to eat 2-3 bars a day, and it really did a number on my stomach!! They were full of artificial sweeteners, trans fat and additives even though I thought I picked up a "Healthy Bar." I'm so excited about these BEACHBARs because they are full of REAL ingredients, are high in protein and fiber and low sugar!
You can now get both flavors! Snag 30 Bars or 45 Bars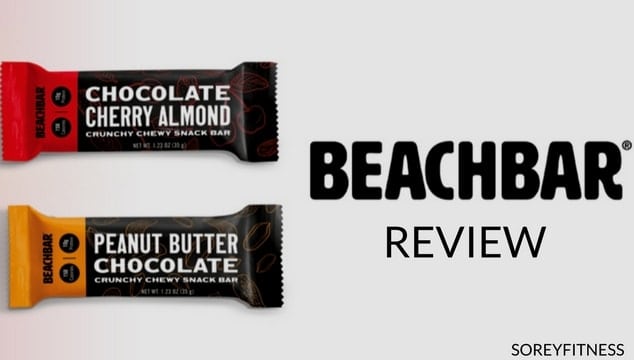 BEACHBARS Nutrition

10g protein
5-6g sugar
4g fiber
0g trans fats
150 calories
This hits every recommendation we've set in the past in posts like our 15 Healthy Breakfast Bars.
Things We Love About the BEACHBARs
They contain no artificial colors, flavors, or preservatives.
They're also low glycemic like Shakeology! This means you'll feel fuller longer compared to sugary brands that spike your blood sugar and leave you  hungry shortly after eating.
You can now order!
BEACHBAR Flavors
Peanut Butter Chocolate
Chocolate Cherry Almond
Both flavors are tasty; however, we prefer the Peanut Butter Chocolate.
They don't skimp on the chocolate; however, don't expect dried cherries in the Chocolate Cherry Almond.
BEACHBARs Nutrition FAQ
Are BEACHBARS Gluten-Free?
Yes, Beachbody's snack bars are gluten-free.
Do Beachbody's Snack Bars Soy Lecithin or Soy Protein?
One reason my stomach and digestion suffered from my habit of eating bars was the soy in them! BEACHBARs do NOT contain soy lecithin or soy protein. The protein from the bar comes from pea protein, whey protein and the nut based ingredients
How do BEACHBARs Compare?
We love and recommend RXbars, Clif Bars, KIND Bars and Larabars; however, BEACHBARs actually rank better than all 4 brands!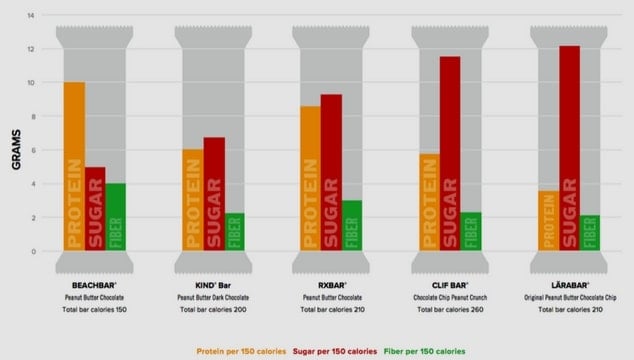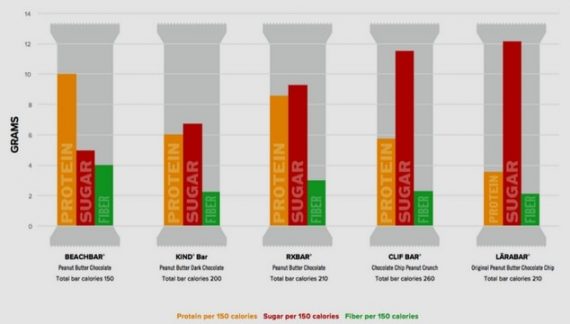 Can you have Beachbody's Snack Bars with the 21 Day Fix or Portion Fix?
Yes! A BEACHBAR is considered half a red container, half a yellow container and 1 tsp of healthy fats.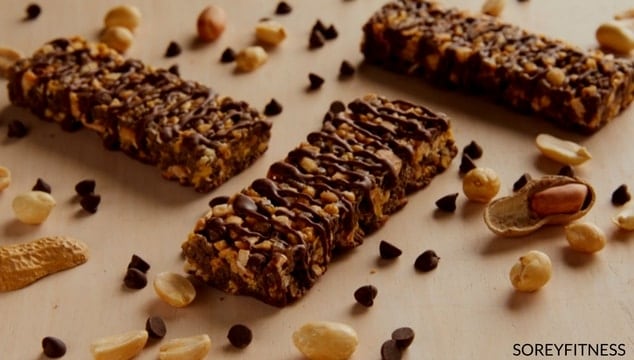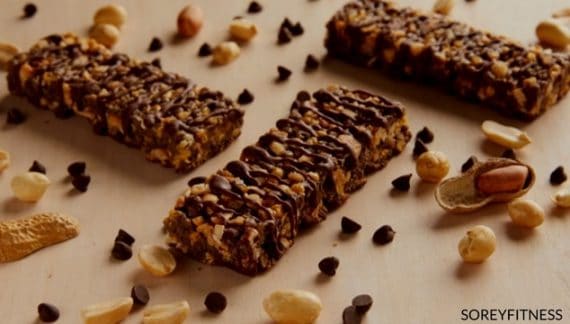 Can Kids Have BEACHBARs?
Totally, they are designed just like the snack bars in stores – only better ingredients in most cases!
Kids can also have Daily Sunshine as a healthy snack if you haven't check it out yet!
Get your BEACHBARs!
You can now order!
*These snacks are made in a plant that also processes tree nut, peanut, soy, wheat and egg ingredients.