Healthy Breakfast Bars – The Best Recipes and Store-Bought Bars
This post may contain affiliate links. All opinions shared are my own. As an Amazon Associate I earn from qualifying purchases. Click to view our full disclosure.
We love grabbing a breakfast bar on our way out the door. We're sharing our favorite healthy breakfast bars! We'll also bust some of the myths around whether or not granola or oatmeal breakfast bars are fattening or actually healthy!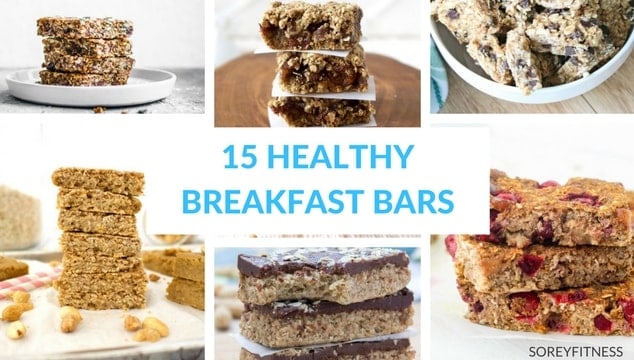 What to Look for in Healthy Breakfast Bars

Whether you're making or buying bars, you want to look for a few things.
Each bar should:
avoid a lot of added sugars (14 grams or below is good).
be under 200 calories.
contain at least 3 grams of fiber and protein­.
This is easier to see if it's a store-bought bar; however, the recipes we'll share below are AMAZING.
They are whole foods, and you know exactly what you're eating! We love to make a batch and freeze them too!
However, if you have to buy pre-made bars. Here is our recommendations on brands.
The Best Store-Bought Breakfast Granola Bars
Each of these links go to Amazon. We are affiliates with them.
Bar Brands to Avoid
These brands typically pack in preservatives and added sugar – even if they are marketed as a healthy choice.
Special K
Nutri-Grain
Quaker Oats
Cereal Bars
Homemade Healthy Breakfast Bars
Below are some of our favorite healthy breakfast bars! We've tried to include vegan and gluten-free breakfast bars as well.
Some of the options may be a little lower in fiber or protein, but we allowed it since it's homemade.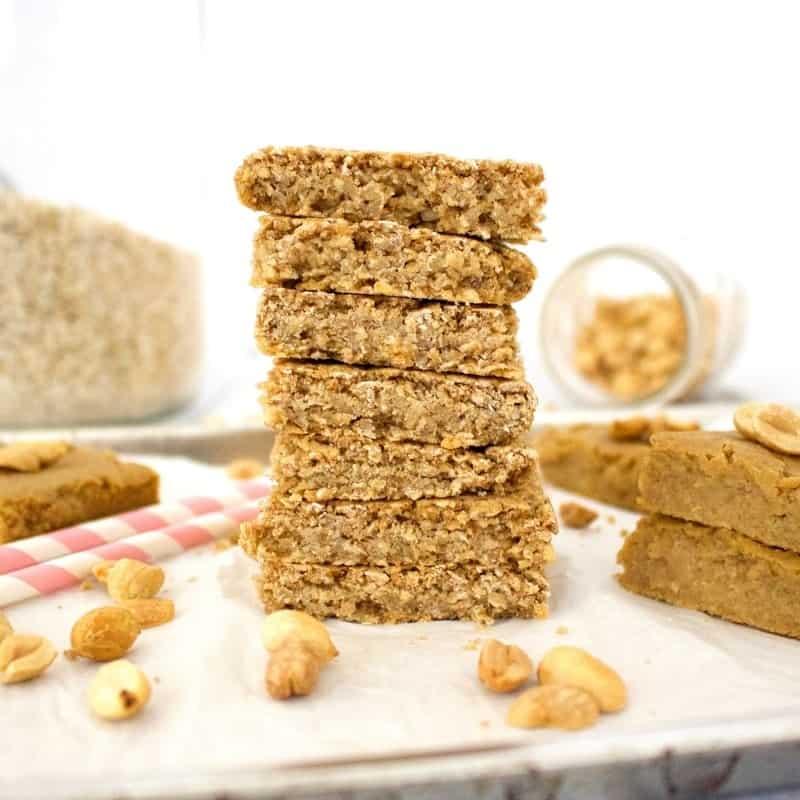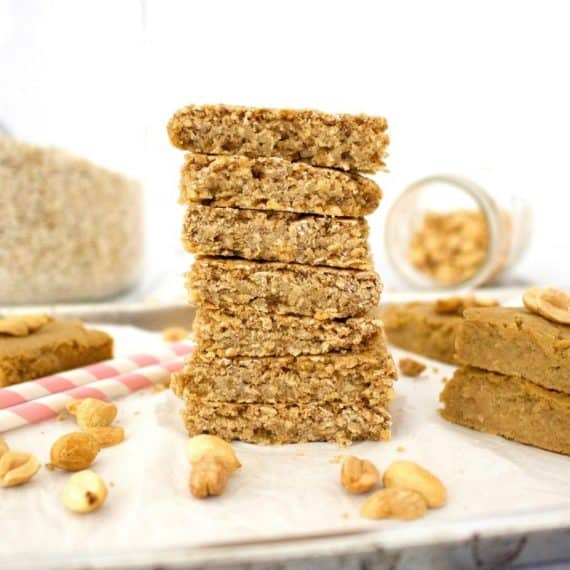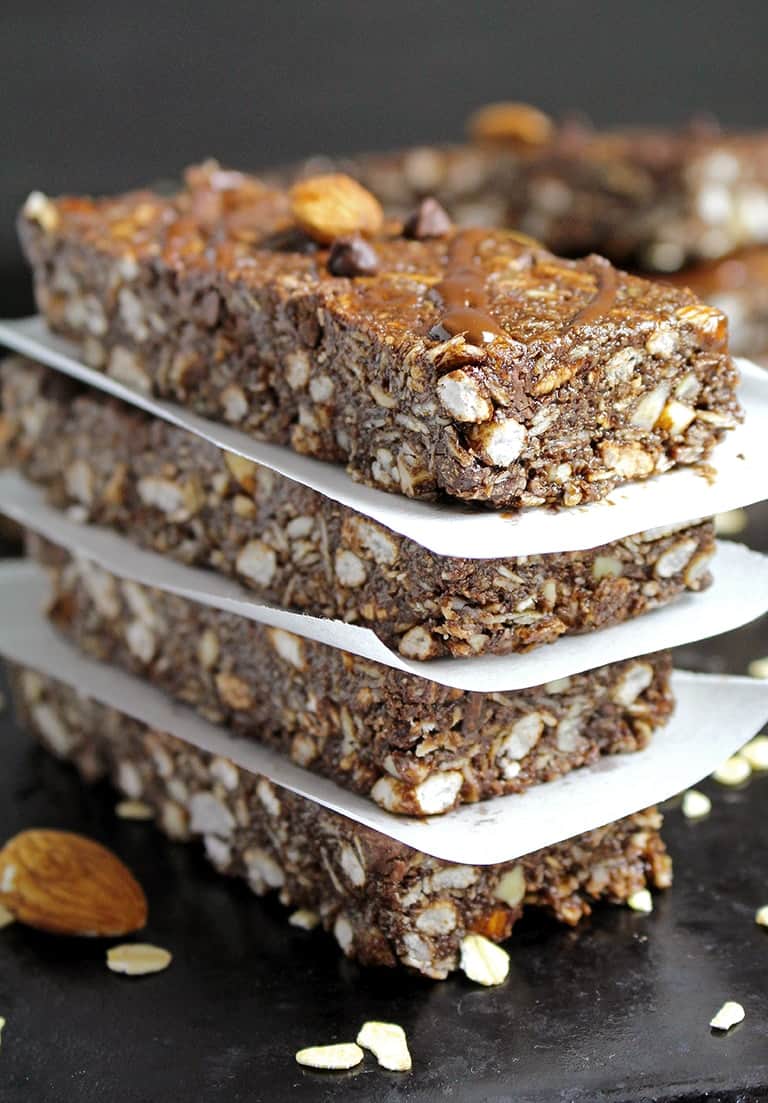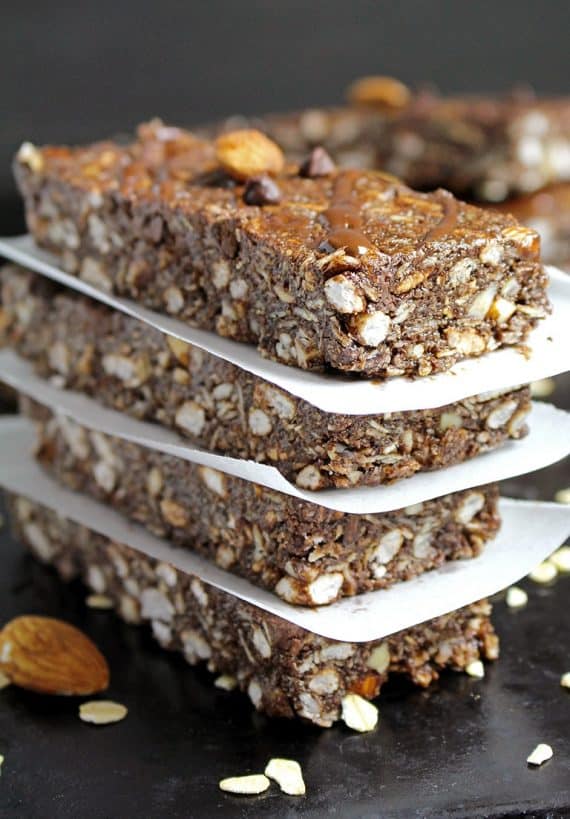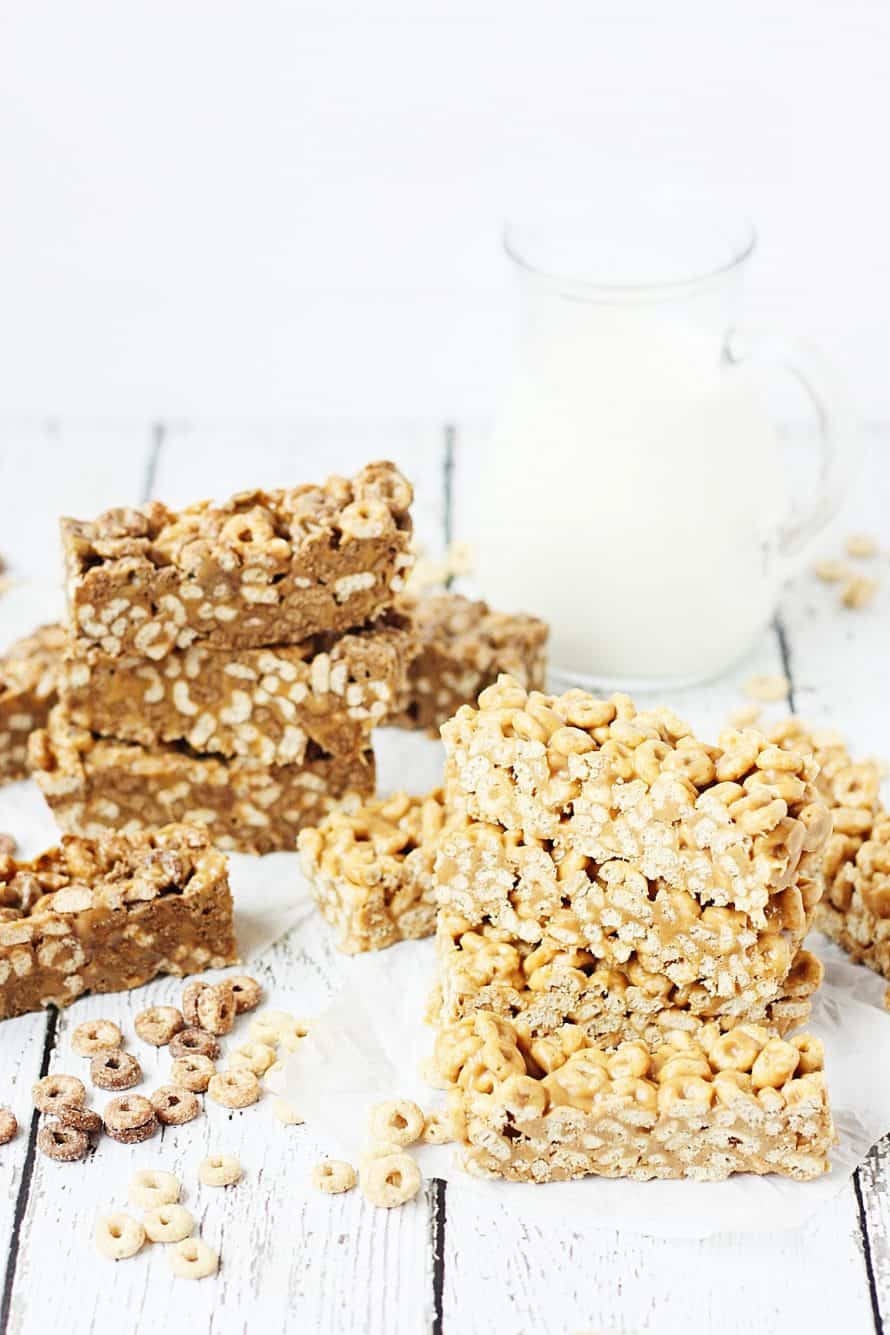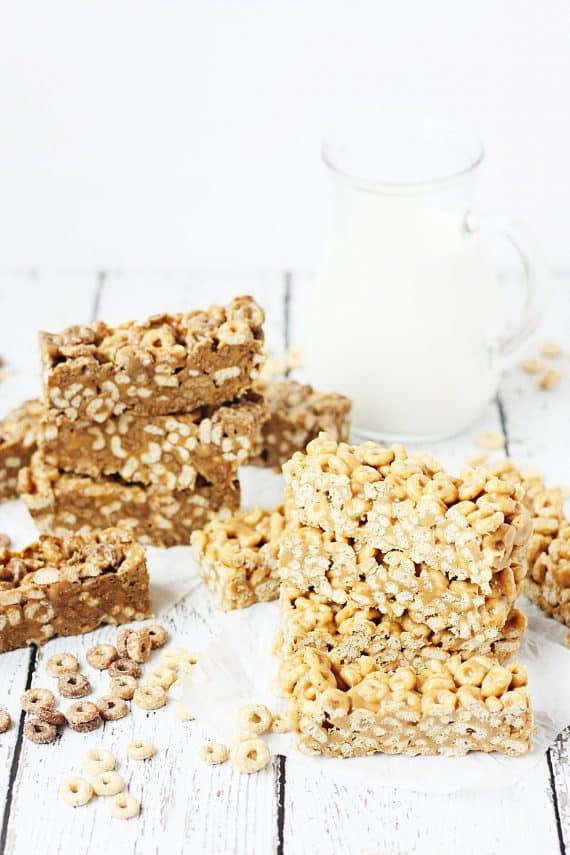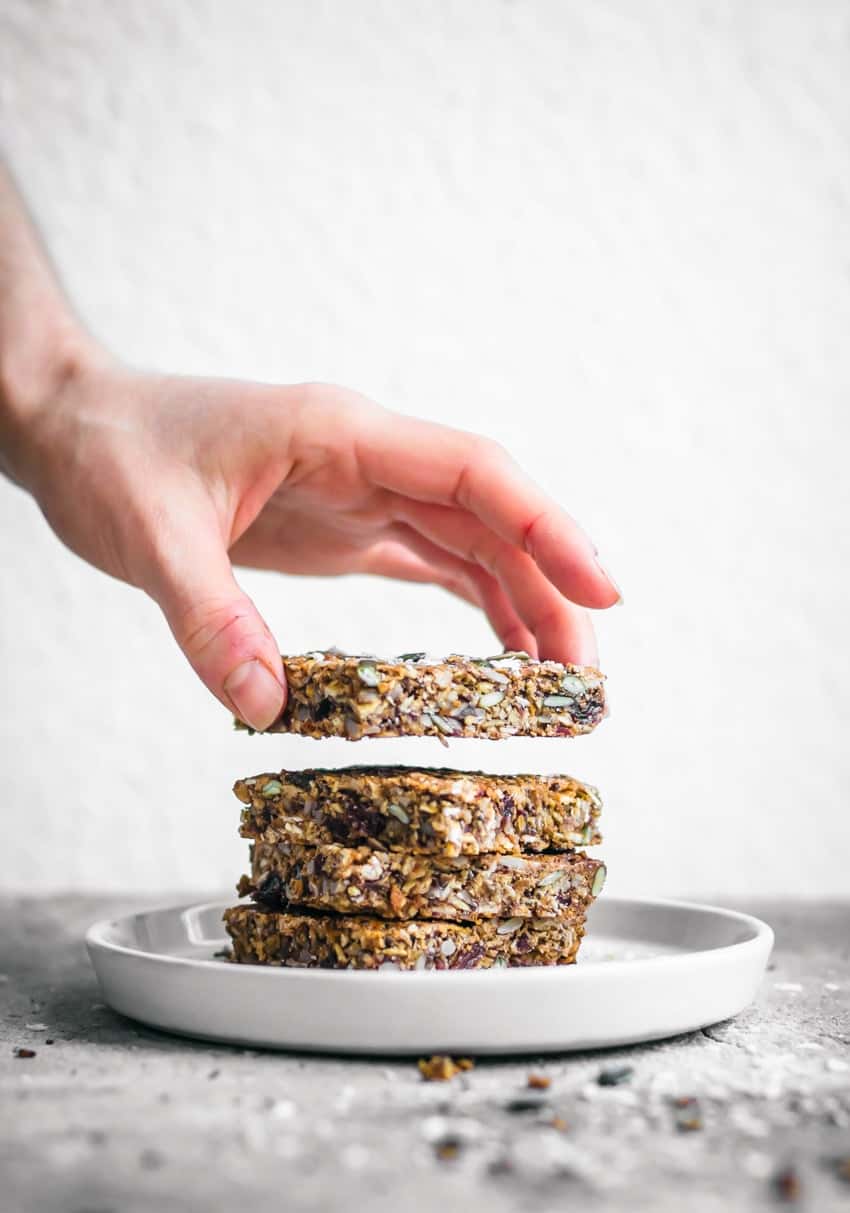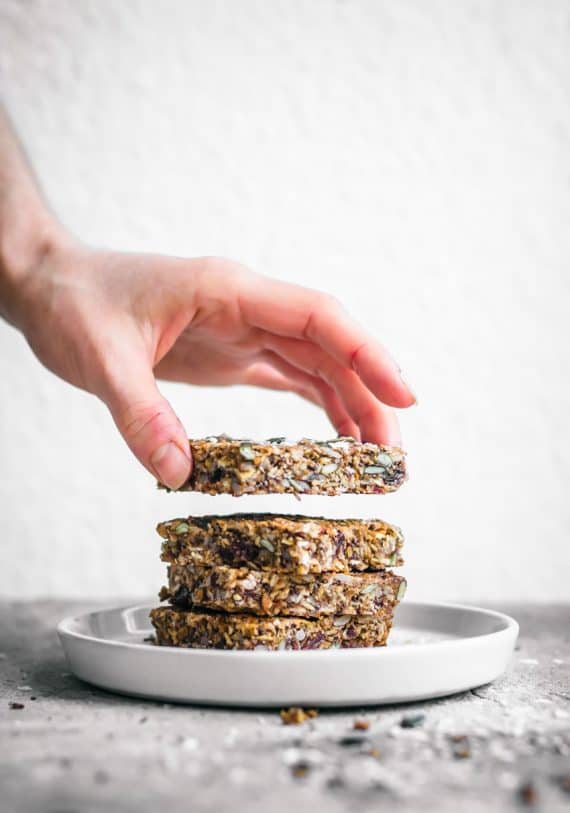 The Myths Behind the Bars
The type of marketing mentioned above is why we tend to get snotty about labeling anything a healthy breakfast bar. We've also shared a few of our favorite protein bar brands along with how to read the ingredients before. Below, we'll hit on whether or not a breakfast bar is a good or bad choice when it comes to weight loss.
Are granola or breakfast bars fattening or good for you?
Just like anything it depends. Someone may say they had pizza last night but a cauliflower crust veggie pizza is a lot different than a large Papa John's! Same goes with every type of food!
Typically a granola or snack bar will contain oats, nuts, and something to sweeten it up like chocolate or dried fruit. If you're following one of the recipes above, you'll be good! If you're looking for a store brand, check the ingredient list just like you would if you were following a recipe! Choose real foods over additives.
Bars definitely keep us from hitting the drive thru or getting HANGRY and making bad choices.
Just make sure to refer back to the rules above: under 200-300 calories and 3grams+ of fiber and protein!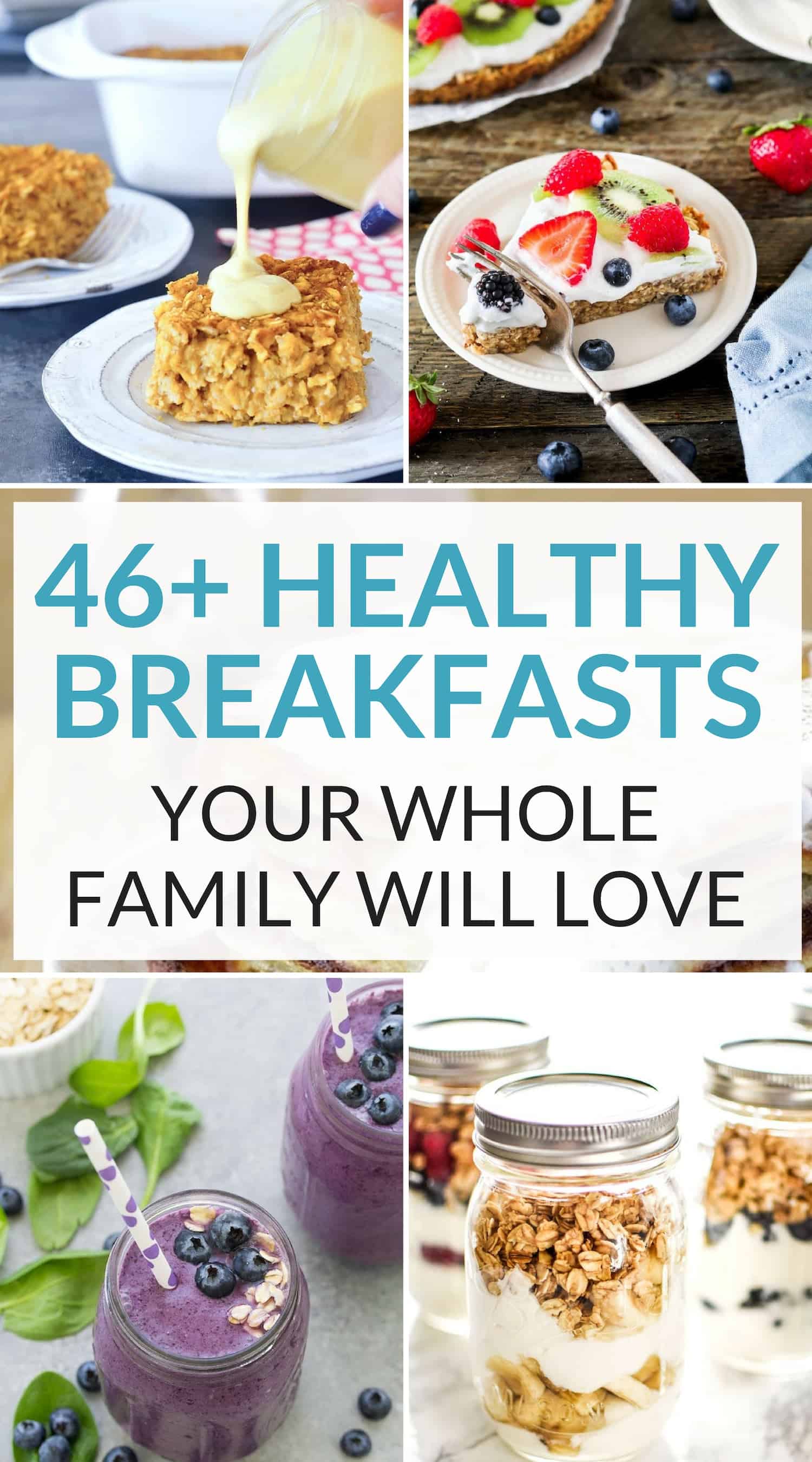 Other Breakfast Recipes
If you're looking for additional breakfast recipes or smoothies we also have you covered!!
We also love Daily Sunshine for kids too!
What are your favorite healthy breakfast bars?
Check out our BEACHBAR review and guides to choosing a good protein bar or our sugar-free desserts!
Don't lose these recipes – Pin it for later!