P90X Review | Do The Workouts Still Work in 2023?
This post may contain affiliate links. All opinions shared are my own. As an Amazon Associate I earn from qualifying purchases. Click to view our full disclosure.
P90X launched as the ultimate at home workout program in 2005. It revolutionized the quality of exercising options because it was backed by scientific research and allowed for everyday people to feel like a personal trainer was in their home. Our P90X review looks at the details to decide if it's still one of the most effective home workouts in 2023?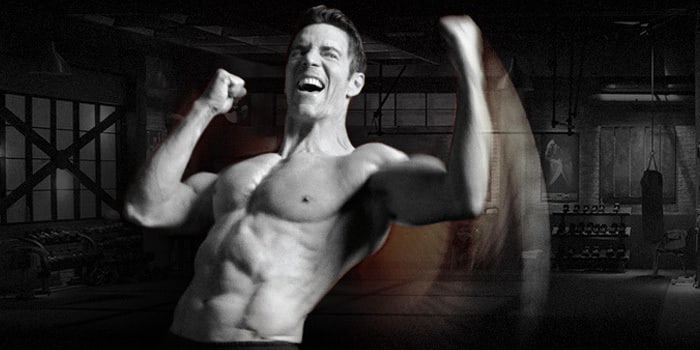 What is P90X?
P90X was created by Beachbody Super Trainer Tony Horton. The home fitness program combined the principle of muscle confusion and personal attention of a personal trainer to create a balanced approach to weight loss and lean muscle growth to help you get in the best shape of your life.
P90X was also one of the first programs to include a workout calendar and nutrition plan. The best thing about P90X is that it's still as effective in 2022 as it was in 2005! It continues to challenge your muscle groups and burn calories to help you see results!
Why is it called P90X?
Originally, Tony Horton created Power 90 that focused on cross-training and periodization for beginners and intermediate exercises. Then, he wanted to create an extreme program using the same concepts. So the X in P90X comes from "extreme".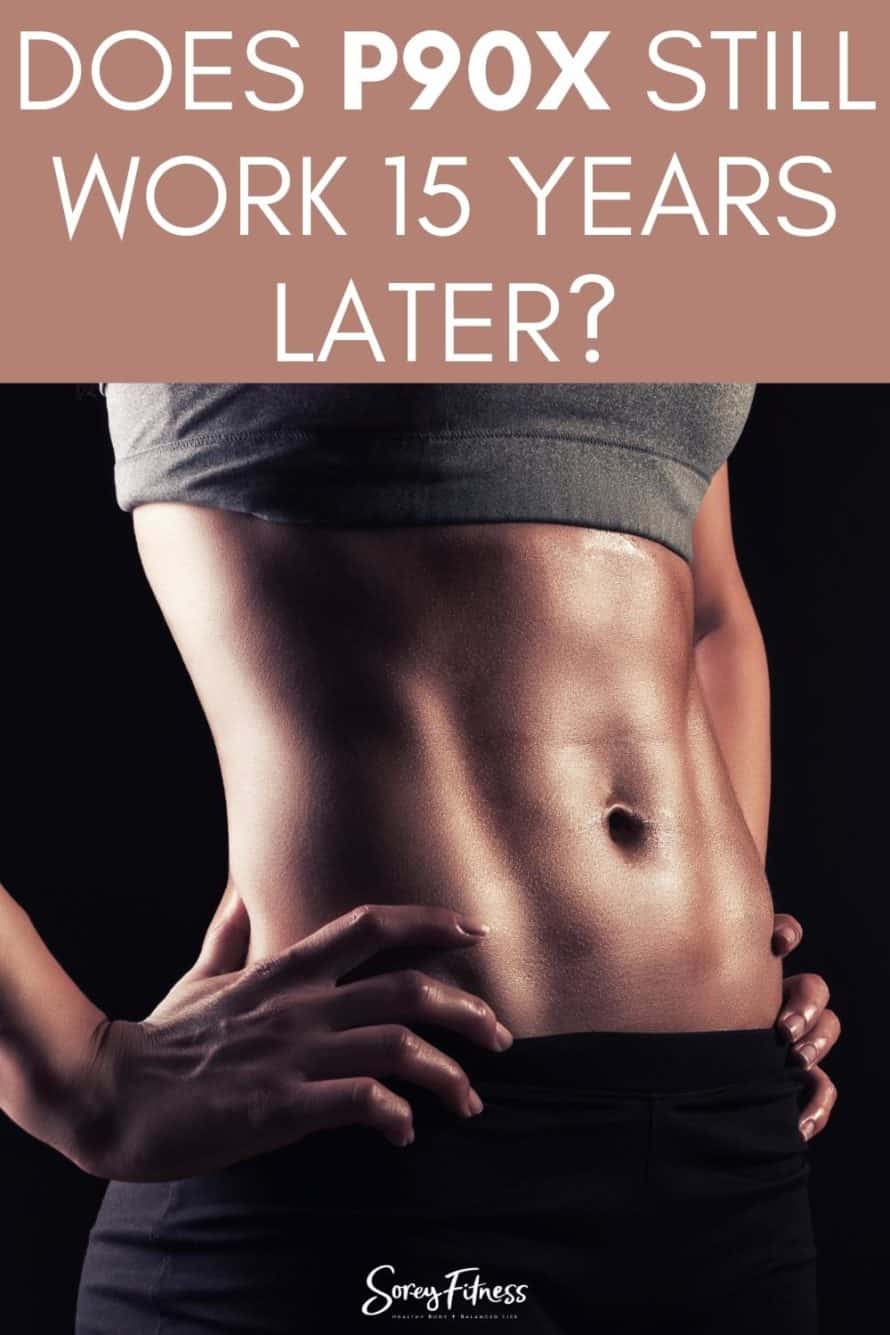 Is P90X still good in 2023?
Yes, P90X is still very effective in 2023. The program includes lifting heavy weights, cardio, and HIIT (high intensity interval training) to help you see results quickly.
Why is P90X so effective?
P90X does an amazing job constantly manipulating the workouts so that your body is always challenged. This helps you break through plateaus and get the most from every single workout! Tony also focuses on weight lifting and intense cardio which are very effective ways to train.
What do you need for P90X?
Dumbbells or resistance bands are required for the workouts. You may also want to have a pull-up bar, exercise mat (or yoga mat), Power Stands, and heart rate monitor. This additional equipment is optional though. We love our Whoop to track our heart rate and our Bowflex Adjustable Weights.
Can you do P90X without a pull up bar?
Yes, you can use resistance bands or do an alternative exercise if you don't have a pull-up bar. Modifications are shown in each workout.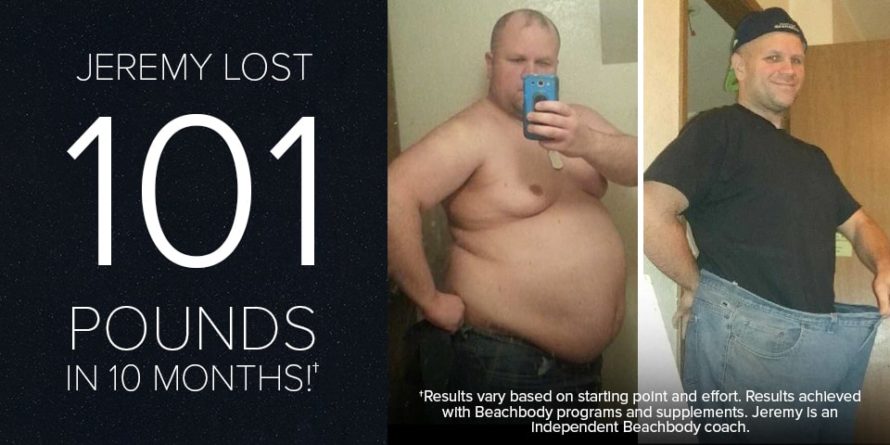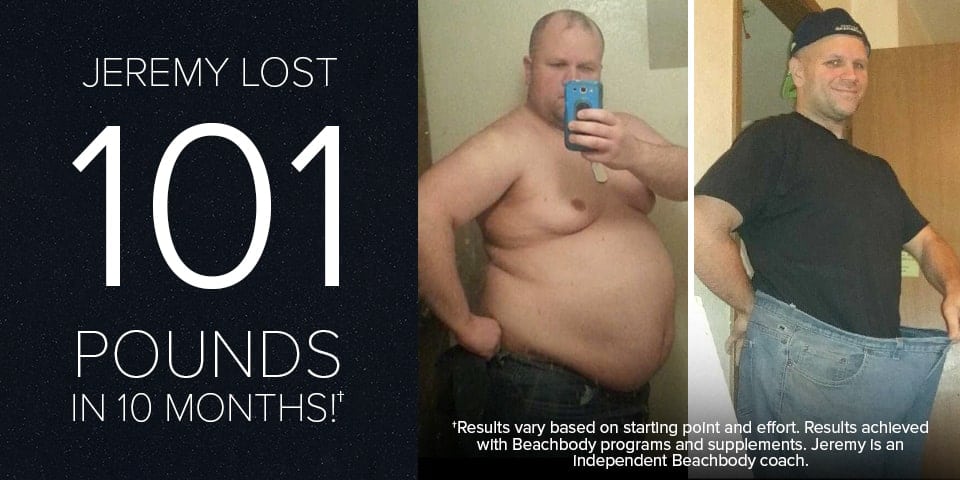 Is P90X good for beginners?
Tony Horton's P90 would be a better fit than P90X for beginners. The workouts are shorter and you can still see results — weight loss, overall strength, and a loss of body fat. P90X workouts are intense and longer than P90, and they expect you to know proper form more a beginner's program.
Is P90X considered HIIT?
Some of the workouts include HIIT (high intensity interval training); however, you'll also do strength and yoga workouts along with cardio with P90X.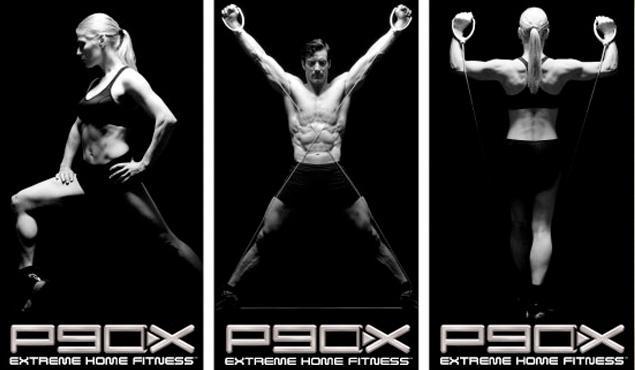 P90X Workouts + Description
1. How to Bring It (13 min.)
This isn't a full workout. It's an introduction to P90X. It goes over the benefits of the P90X nutrition plan, the 3 workout schedules, and the workouts.
2. Chest & Back (54 min.)
This intense workout requires dumbbells or resistance bands, and you can also use Power Stands or a chin-up bar. It includes a warm-up and cool down with about 40 minutes with a varying tempo and range of motion for each rep.
3. Plyometrics (59 min.)
The hardest P90X workout, Plyometrics is always after chest day. The intense workout is full of jump-training to boost your heart rate and power. You can always follow the modifier if you have any joint issues and still see good results!
4. Shoulders & Arms (60 min.)
This workout is set up with a warm up and cool down as well. It includes shoulders, biceps, and tricep exercises, and the rep range varies from 8-15 reps.
5. Yoga X (92 min.)
P90X's yoga is just over an hour and a half long, but it works on your balance, flexibility, and breathing to help you get the most out of every other workout. It's considered an active recovery day.
6. Legs & Back (60 min.)
This is set up like the other strength workouts with a warm up and cool down stretch.
7. Kenpo X (56 min.)
Kenpo X is similar to a mixed martial arts workout and focused on coordination. You don't need any equipment; just enough room to move around.
8. X Stretch (58 min.)
X Stretch is another active recovery workout. These workouts help stretch out your muscles, improve mobility, and prevent injury.
9. Core Synergistics (58 min.)
This full body conditioning workout is unlike anything we had done before! It includes strength, balance, and flexibility exercises that will leave you feeling challenged throughout the workout!
10. Chest, Shoulders, & Triceps (57 min.)
This workout includes maximum rep sets and fixed rep sets to keep your muscles from ever plateauing! Tony also uses the Power Stands as push-up option.
11. Back & Biceps (52 min.)
While most of these moves are straightforward, some of them take a little extra focus because Tony has your grip change to help you challenge your muscles in a new way.
12. Cardio X (43 min.)
This cardio is unlike the Plyometrics or Kenpo, and it's only in the later half of the program.
13. Ab Ripper X (16 min.)
This is a killer core workout that is still one of the best ab workouts ever. All you need is 16 minutes and a yoga mat!
Additional P90X Workouts
If you have Beachbody on Demand, you also have access to some of the deluxe workouts!!
Interval X Plus (40 min.)
This is a mix of HIIT and traditional cardio to help you blast calories in under an hour!
Kenpo Cardio Plus (40 min.)
If you loved the original Kenpo X, this is the next level of boxing and mma-style cardio to help with your agility, endurance, and balance.
Upper Plus (45 min.)
This workout incorporates moves for your chest, back, biceps, triceps, and shoulders!
Total Body Plus (45 min.)
If you're looking for a full body class, this one workout is perfect!
Abs/Core Plus (20 min.)
If you're ready for an advanced Ab Ripper workout, this is the perfect add-on core routine!
What P90X burns the most calories?
Plyometrics burns around 15 calories per minute and is the highest calorie burn workout in P90X.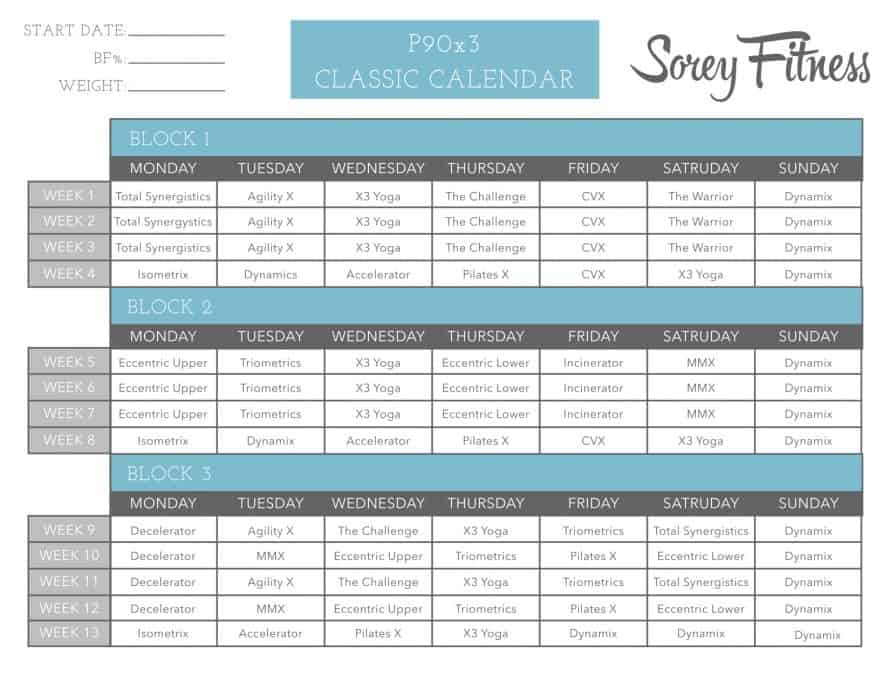 P90X Schedules
There are a few workout calendars included in the P90X fitness guide. Each workout schedule is high intensity and requires about an hour time commitment 6-7 days a week. Each calendar also includes a recovery week.
The idea behind the different series of workout videos is to help you hit your specific goals — for example the Classic Calendar can help with weight loss and lean muscle mass, whereas the Lean Calendar, is going to more cardio with a focus on just weight loss. Any of the calendars have produced great results!
Should I do P90X Lean or classic?
I would recommend the the Classic to build lean muscle and reduce body fat. With that said, the Lean schedule will help you build a long, lean body with more cardio. Both plans are great; it just depends on your goals.
Do I have to do P90X everyday?
Every P90X Workout Schedule includes 6 days of exercise across the 12 different workout videos. With that said, you could modify the calendar to fit your lifestyle. LIIFT4 is a great option if you only can workout 4-5 times a week.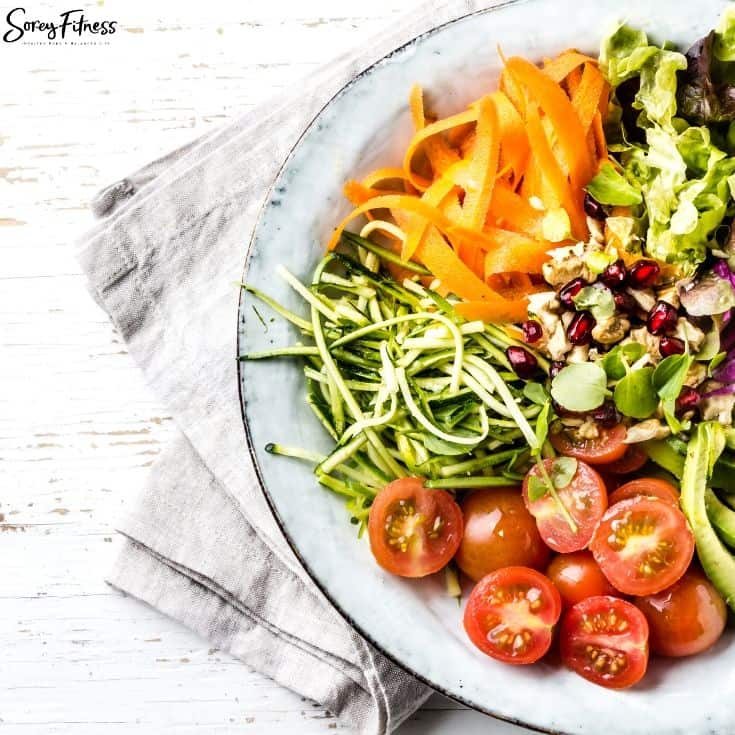 P90X Nutrition Plan
The P90X 3-phase nutrition plan is one of the most intense from the Beachbody programs. With that said, we actually prefer the Ultimate Portion Fix or 2B Mindset diet plan for a lot of people. Both plans are straight forward and help you get the best results during your first time though P90X.
You may also want to invest in the Beachbody supplements for the strength training days because it's the best way we've found to fuel our workouts!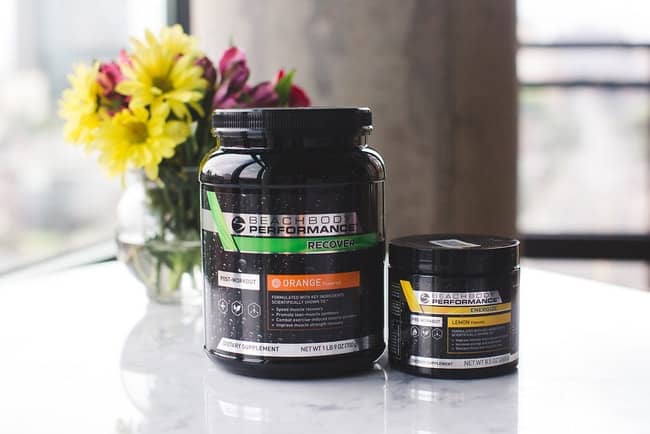 Supplements
Energize and Recover are great things to include into this comprehensive program!
We love to include Energize on the days with jump training and cardio, and Recover is a must whether you're training your upper body or lower body! It helps with muscle soreness the next day!
Our favorite Energize flavor is Mixed Berry, and both the chocolate and orange flavors of Recover are great!
Oh, and you'll hear Tony mention the P90X Recovery Shake, it's been replaced with Recover.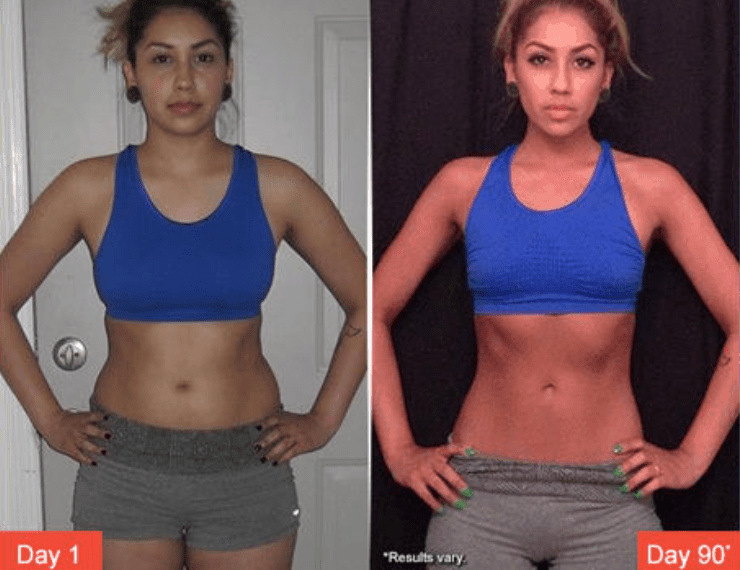 How long does it take to see results from P90X?
You'll typically see results in the first 2-3 weeks of P90X. Typically, others will notice your results around 6-8 weeks. This always vary from person to person though.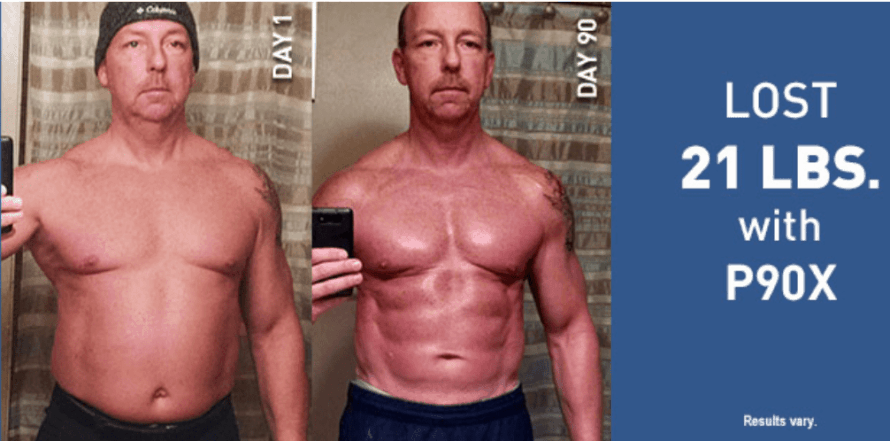 Is P90X better than the gym?
P90X is great if you have the required equipment because Tony explains what to do and the proper form. It allows you to just not walk into a gym and wonder, "what should I do after the treadmill?" It's also affordable and convenient because you don't have to drive anywhere.
Why do we like P90X?
Variety of workouts
Balanced on strength, cardio, and flexibility
The meal plan is easy to understand
You can pause the workout if needed
Helps break plateaus – This is HUGE if you've been working out awhile and not seeing results
Tony is entertaining and motivating
It's a challenging workout
The quality of the workouts and nutrition plan is first-class
You are working out like an athlete
Tony does a great job explaining proper form
The Ab Ripper X workout is a great add-on to any routine
90-Day money-back guarantee
You can buy the DVDs or stream it with Beachbody on Demand
What do I need to know before starting P90X?
There are 9 Things I Wish I Had Known Before Starting P90X:
Pick a P90X Workout Schedule before starting
The workout lengths for each day
Have your workout equipment ready to go on day 1
When your rest day would be
Meal prepping saves so much time
You can always drop to P90 if P90X is too hard
People saw great results with P90X3, and it's only 30 minutes a day!
Streaming your workouts with Beachbody on Demand is so much easier and faster!
Beachbody coaching is such a cool opportunity to boost your accountability!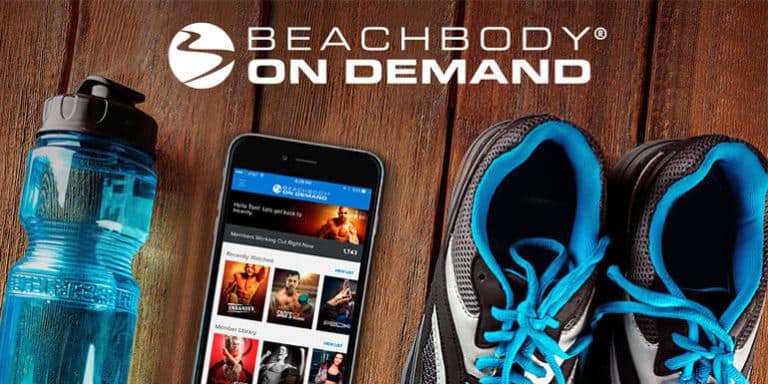 What is Included with P90X?
The best value for the P90X System is a Beachbody on Demand membership. The membership gives you access to every P90X, P90X2, P90X3, and P90X Bonus workouts!
For a little extra money, you can get a Challenge Pack which includes Beachbody on Demand and either Shakeology or Energize and Recover.
The original P90X dvd system is no longer available. You can stream it though, and you have digital access to the calendars and guides. Beachbody is just getting away from workout DVDs.
If you're new to the idea of streaming, check out our Beachbody on Demand guide!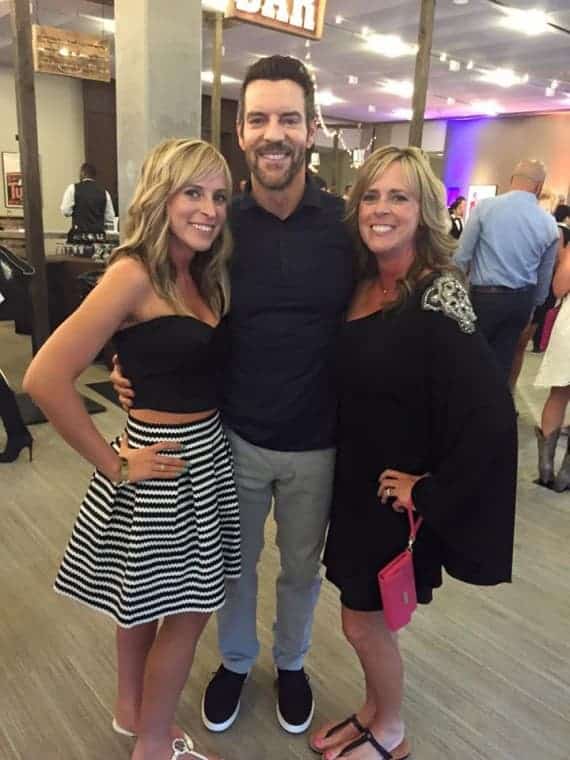 Summary
The P90X program is still a super effective home workout program in 2023! The 90-day program can help you get in the best shape of your life because of the balance of strength and high-intensity interval training included in the workouts.
You can also choose a specific workout calendar tailored to your fitness goals! If you're looking for a great workout to transform your entire body, P90X is a great choice!
If you're looking for one of the newer Beachbody programs, we also highly suggest MBF (muscle burns fat), Transform 20, or 22 Minute Hard Corps.
More workout reviews you might like: