Which is better: P90X or P90X3? (& When to do P90X2)
This post may contain affiliate links. All opinions shared are my own. As an Amazon Associate I earn from qualifying purchases. Click to view our full disclosure.
8 years after P90X launched, Beachbody super trainer, Tony Horton, created P90X3. Both programs focus on muscle confusion to keep your body guessing and get you maximum results in less time, but P90X3 is the ultimate excuse-buster because it's only 30 minutes a day! Below we look at which program is better – P90X or P90X3 – as well as when you should do P90X2.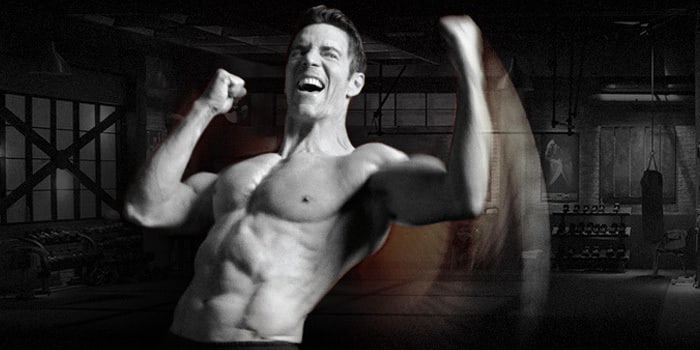 Which is the best P90X or P90X3?
Both P90X and P90X3 are well-designed extreme fitness programs based in modern science to help you see powerful changes in your body in just 90 days. With that said, P90X3 is the best program because it offers intense workouts to help you lose weight and gain lean muscle, and it also helps with muscle elasticity, anaerobic training, muscular efficiency, flexibility, and balance.
You may also like our full P90X3 or P90X review.
How long are P90X and P90X3 workouTs?
P90X workouts are around 60-90 minutes long and include a longer warm-up and cool-down. P90X3 workouts are intense from the moment you hit play with shorter warm ups, breaks, and cool downs, and they're 30 minutes long.
What equipment do I need?
The only equipment required for either program is dumbbells or resistance bands.You may also want a chin up bar, mat, and Power Stands though.
P90X vs p90x3 rESULTS
The results from both programs are impressive and about the same. While P90X workouts are about twice as long, Tony uses every single second of P90X3's shorter workouts and added in additional training methods to help you maximum results in half the time.
You may also like our P90X review!
P90X Results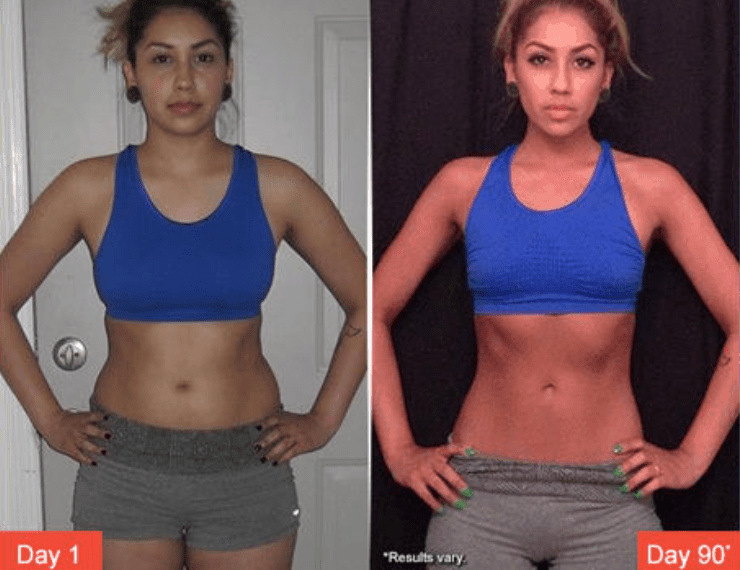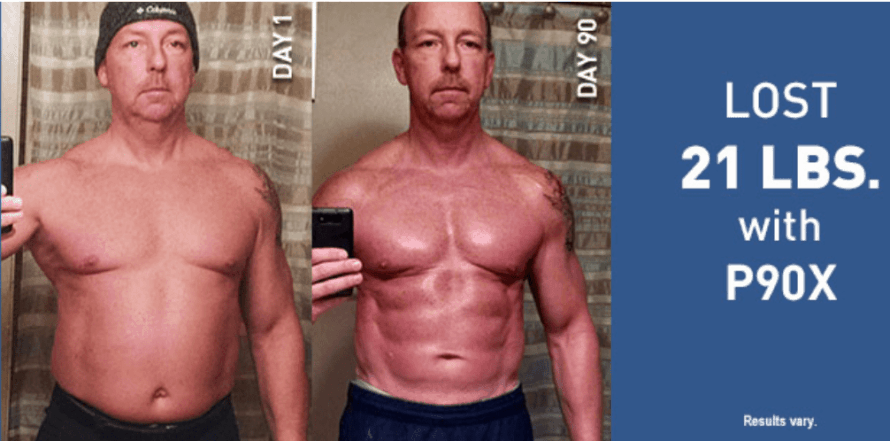 P90X3 Results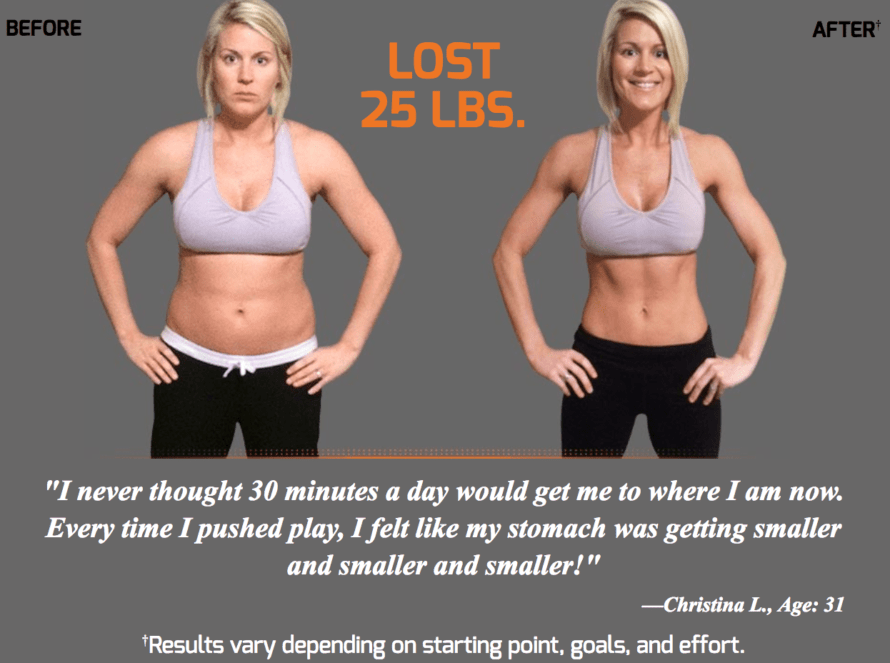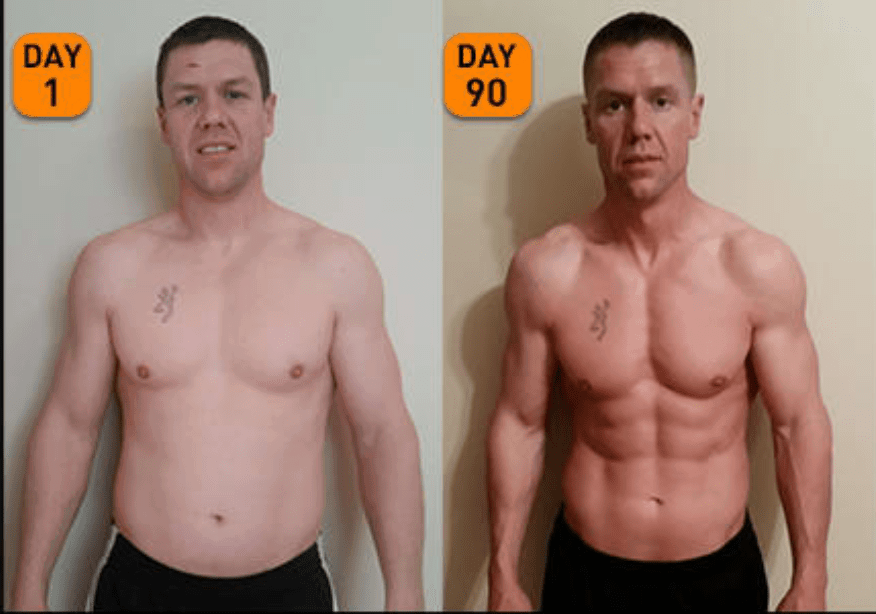 Results vary depending on starting point, goals, and effort. See more P90X3 Results
Is P90X outdated?
Since its launch in 2005, P90X has remained a solid at home fitness program. It focuses on strength training, muscular endurance, as well as, cardio through plyometrics and agility training. Both of these types of training are very effective in producing powerful changes in the body!
Is P90X or P90X3 good for beginners?
Both P90X and P90X3 are designed for intermediate to advanced exercisers. Beginners would need to modify the extreme workouts or choose another program all together like the 21 Day Fix.
Can you still buy P90X or P90X3 DVDS?
No, both P90X3 and P90X3 are only available through Beachbody's streaming service — Beachbody on Demand.
You can choose a streaming membership or a challenge pack which includes workout supplements.
What do you First in the P90X series?
Tony Horton created P90, P90X, P90X2, and P90X3; however, you don't have to do them in that order. P90 (Power 90) is for beginners. P90X is for people looking to get fit that have 60-90 minutes a day. P90X2 is designed for extreme athleticism and core strength, and P90X3 is designed for people looking for a complete workout in 30 minutes a day.
TL;DR
Both P90X and P90X3 are extreme fitness programs to designed to get you in the best shape through intense home workouts. Both workouts require dumbbells or resistance bands.You may also want a chin up bar, mat, and Power Stands.
While P90X is 60-minutes long, people saw the same level of results with P90X3's 30 minute workouts. This is because Tony Horton cut down the time of your warm-ups, cool downs, and breaks in P90X3. Both Beachbody programs are available only on Beachbody on Demand, and there is no DVD option anymore.
Also the programs stand alone and aren't designed to be done in chronological order. You can start with any of the P90X programs.
You may also like: