P90X Results: Real Before and After Photos of P90X
This post may contain affiliate links. All opinions shared are my own. As an Amazon Associate I earn from qualifying purchases. Click to view our full disclosure.
Seeing other people's P90X results were what lead us to working out with Beachbody programs! We share several real P90X before and after photos to show it's possible for anyone to get in amazing shape with Tony Horton!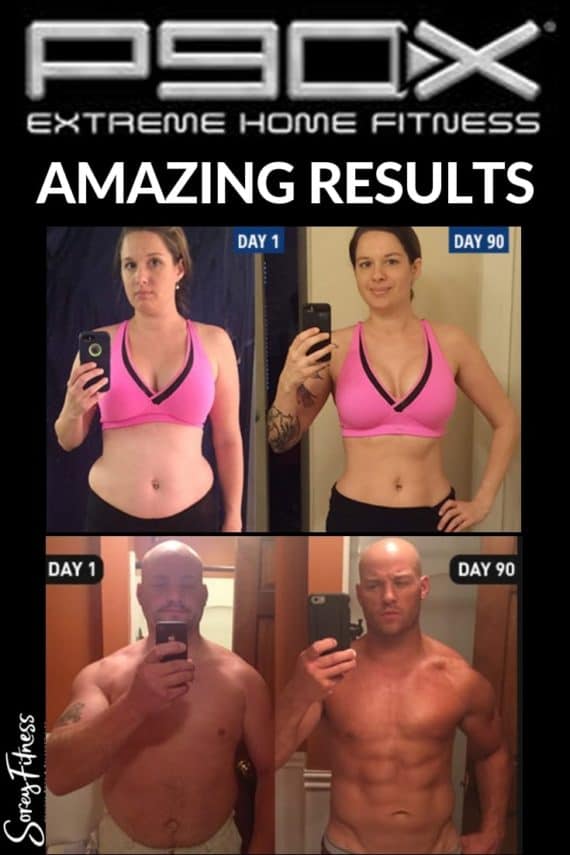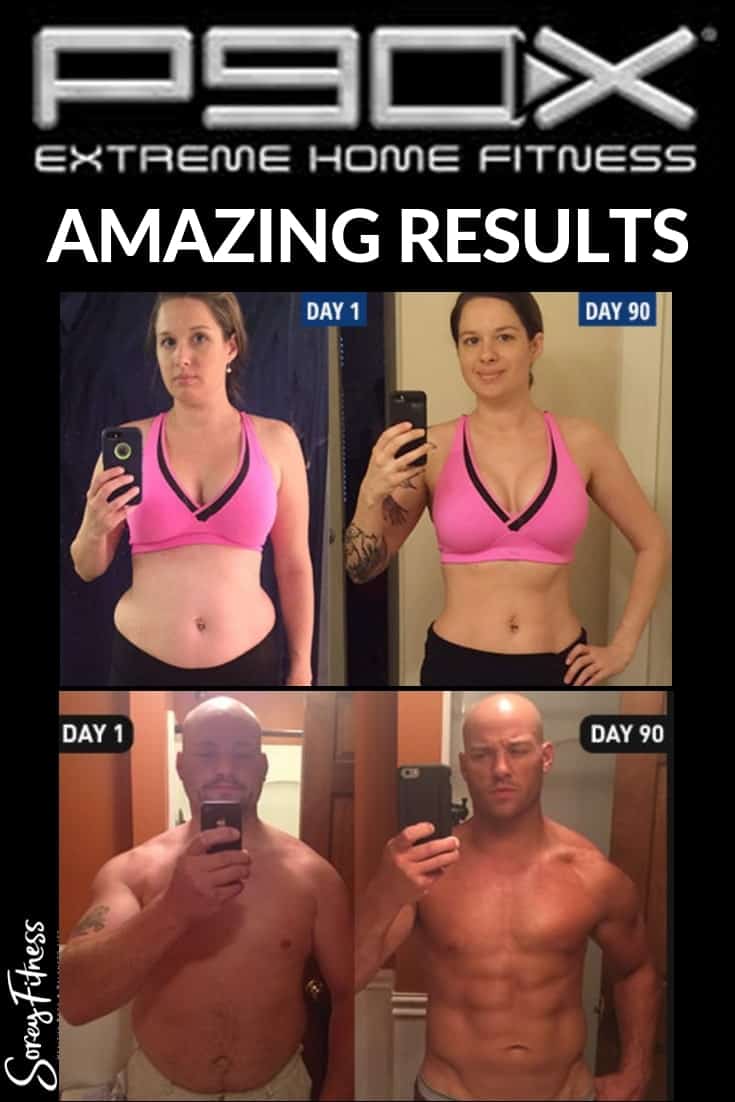 Love P90X workouts? Check out our review of each Tony Horton workout! You may also like our P90X review!
The P90X results are really shocking!
P90X was really the first at home workout program designed to give you max results in 3 months.
It includes 3 calendars and 3 different phases so that your body is always challenged!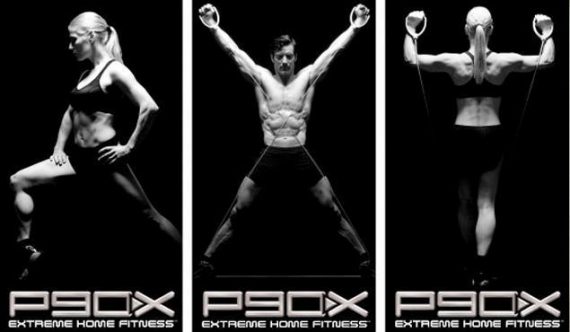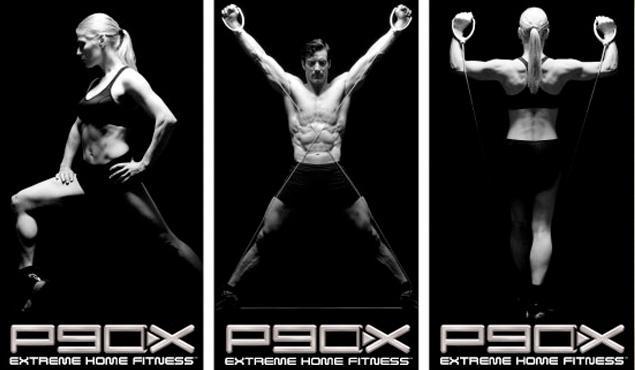 P90X does require several pieces of equipment.
P90X Before and After Pictures
These are real P90X results! Most are after just 1 round of P90X and following the meal plan.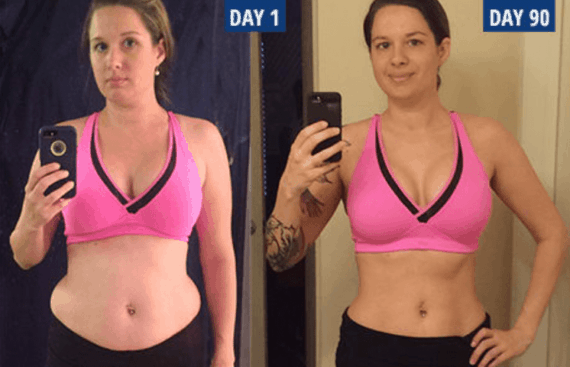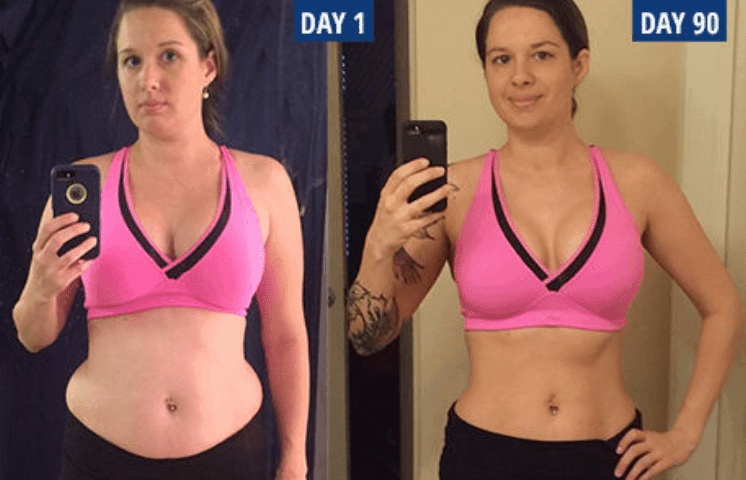 Lacey lost 22 lbs.
Before she started P90X, she felt like everything was hard. She was insecure and feeling defeated.
Now she's not only lost the 22lbs, she's also toned up and gained confidence and energy.
She lost 22 pounds in just 90 days!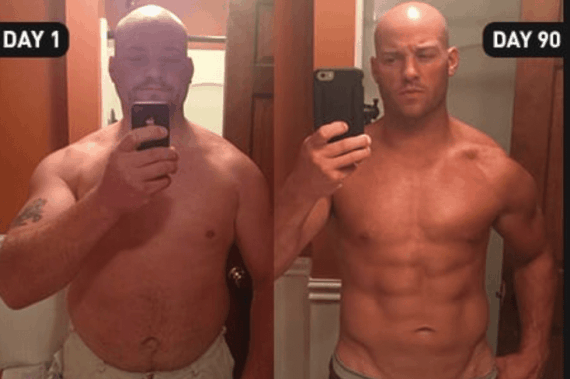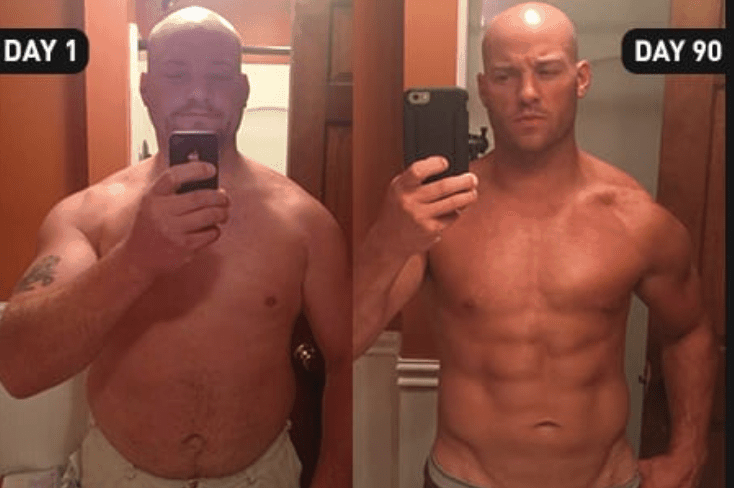 Matt lost 48 lbs. in 90 days!
Before starting P90X, Matt felt terrible about himself. He didn't have any energy or confidence.
When asked about his transformation, he said he feels amazing! He loved being able to see his abs in the mirror, and now he not only feels younger but at peace with himself.
He also went from a 38 pant size to a 32!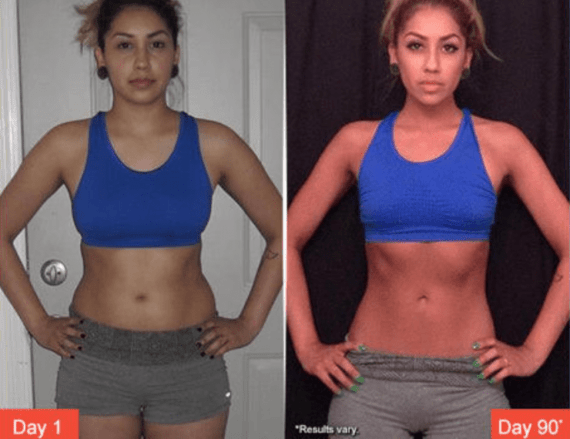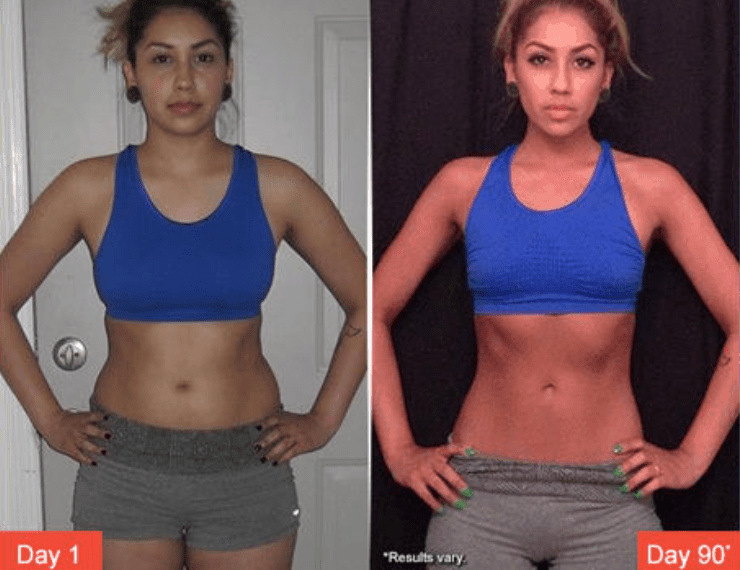 Jocelyn Lost 21 Pounds in 90 Days!
She also shared this about her results, "At day 1 I weighed 135 lbs at 26% body fat, and at day 90 I weighed 114 lbs with 15.89% body fat."
Is P90X Good for Weight Loss?
Absolutely! While the program has a lot of strength training in it, you're still going to be burning a ton of calories everyday.
P90X workouts also include cardio which will you burn calories too!
If you follow the calendar and the meal plan, you'll see results!

Jeremy lost 100 lbs in just over 3 rounds!
When Jeremy first started, many of the P90X moves felt impossible. He was exhausted just 5 minutes in, but he kept pushing play and giving it his best. In under a year, he lost 101 lbs and gained energy!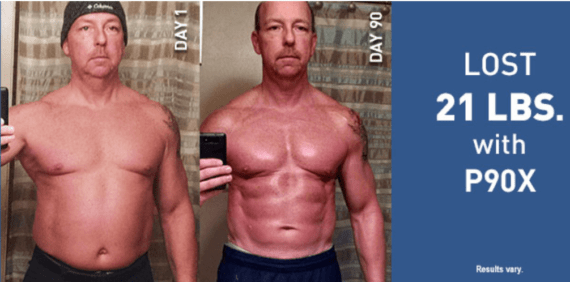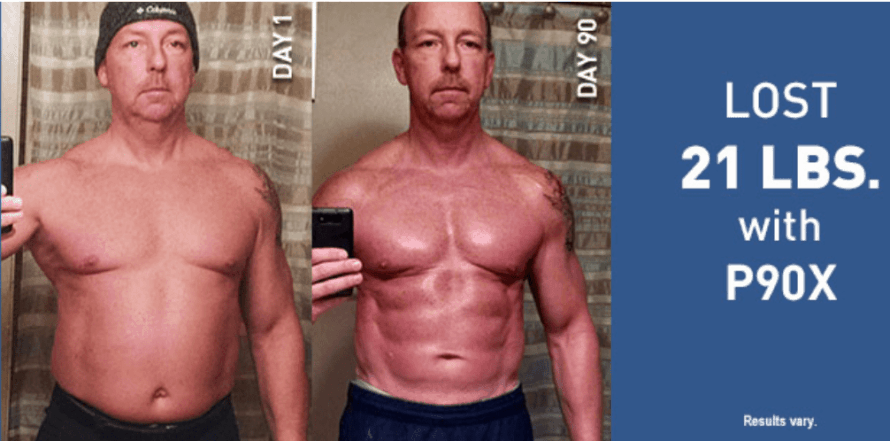 Vincent lost 21 lbs with P90X!
Besides losing the weight, his upper body dropped inches and gained lean muscle!
Are you ready to get P90X Results?
You can get it on DVD or stream the popular workout!
Here are a few ordering options: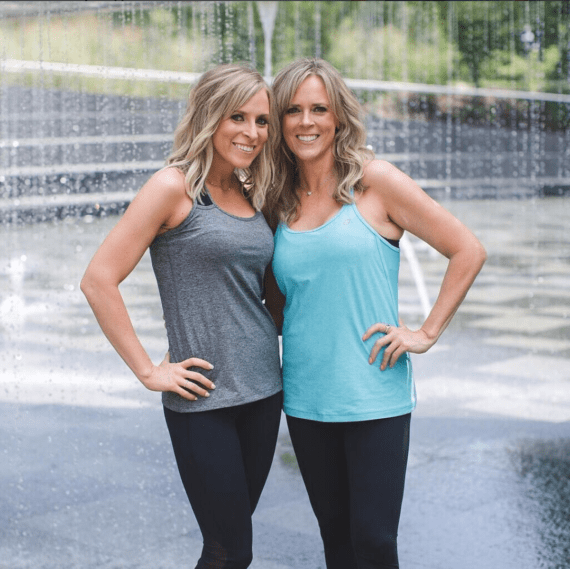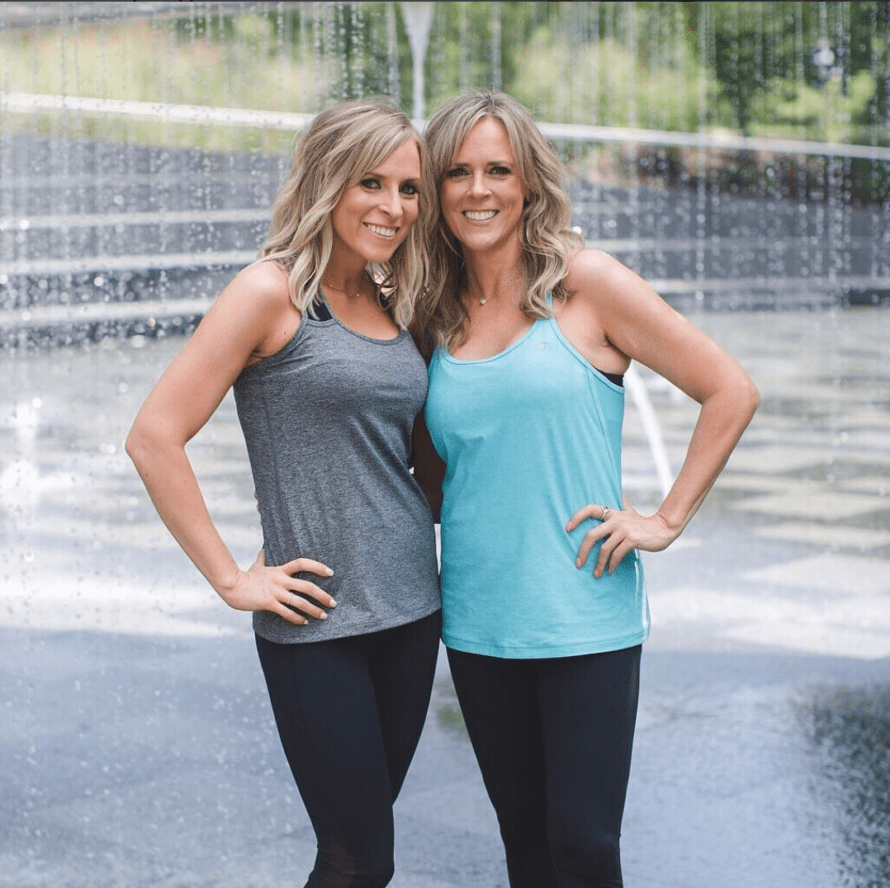 Did you know you we offer a private online community for anyone working out at home?
We'd love to have you join us! Just email thegirls@soreyfitness.com to get access!
Workout Supplements
P90X is one of the first Beachbody workouts ever. So you'll hear Tony talk about the P90X supplements.
These supplements have now been replaced by the Beachbody Performance Line.
We've tried both, and we actually prefer the new ones anyways!
Our favorite workout supplements for P90X are Energize (pre-workout) and Recover (post-workout when you lift weights).
Energize:
improves performance
promotes recovery
delays muscle fatigue
Why Recover?
Recover is taken right after your strength workout to help build lean muscle and reduce soreness!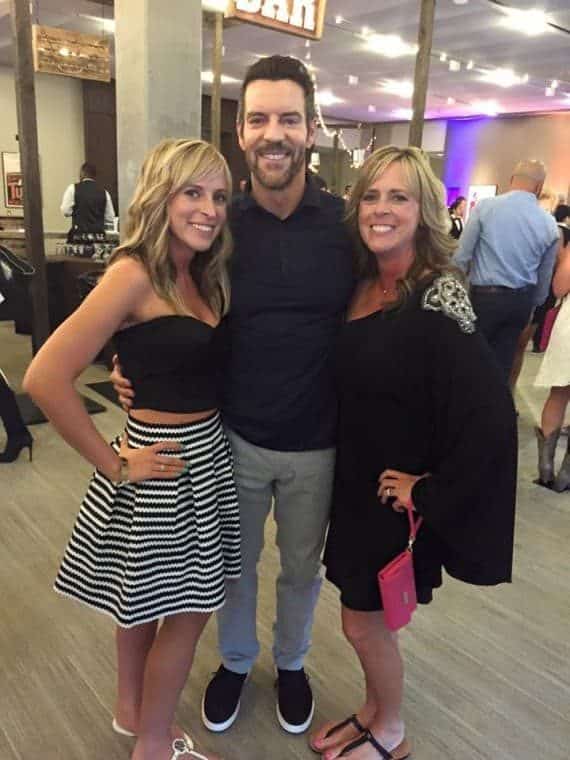 Have you considered being a Beachbody Coach?
Beachbody coaching has helped us physically and financially! We've also had the opportunity to meet and workout with Tony!!
You can be a coach for the discount, a fun hobby, side income or full-time gig like us.
What does a Beachbody coach do?
We share what workouts we love and help others find the best plan for their life and goals.
If you want to coach full-time like us, we also have training to help you get started on the best path!
We also offer 1 on 1 calls to help you work towards your goals!
Get P90X Now
Now that you've seen the P90X Before and After Photos, check out our Beachbody on Demand review for tips on streaming!
Want to join us?
Just email us at thegirls@soreyfitness.com to get started!