How to Become a Beachbody Coach [What Does it Mean to Coach?]
This post may contain affiliate links. All opinions shared are my own. As an Amazon Associate I earn from qualifying purchases. Click to view our full disclosure.
My mom and I started using Beachbody workouts back in the P90X days! Now, we're so excited to break down exactly how to be a Beachbody Coach and what it means.
If you've been using the products, it might be worth your time to look into inspiring others to get healthy and fit too!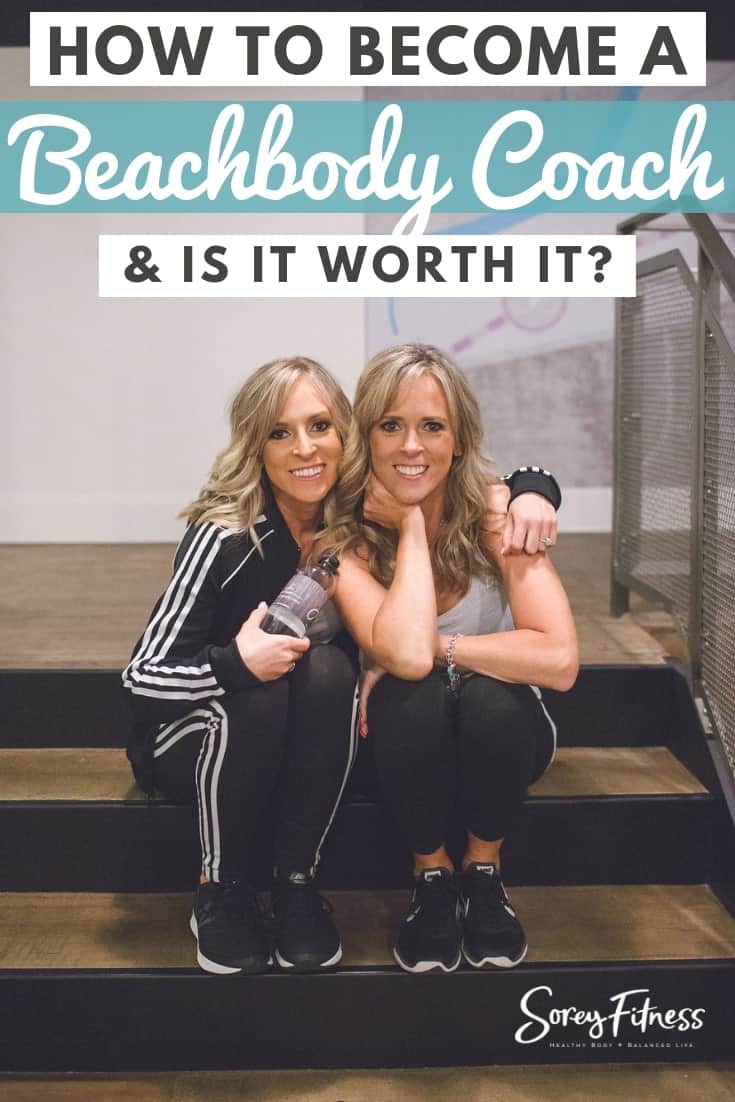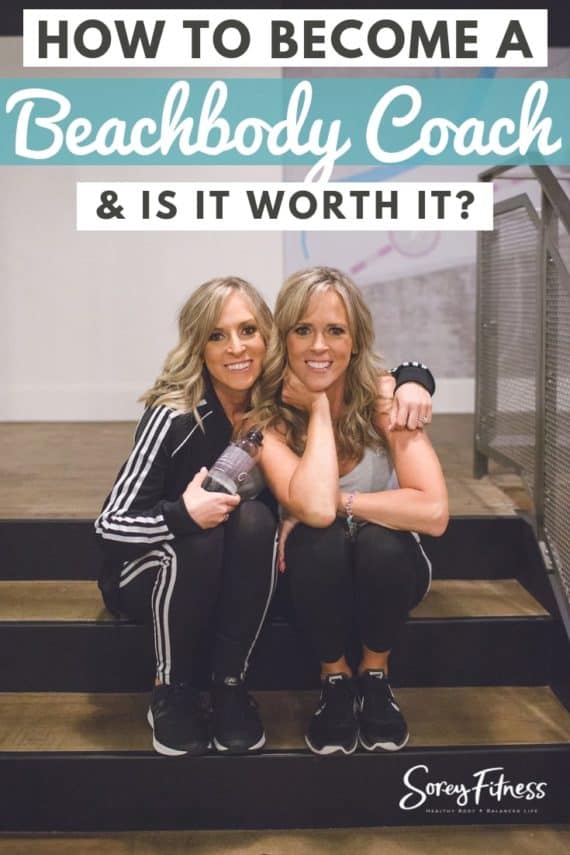 What is a Beachbody Coach?
A Beachbody Coach is someone who wants to be consistent with their own healthy habits and share that with others.
As a coach, we use Beachbody products, help others find the best products for their lifestyle and goals, and encourage them to reach their goals.
Some coaches, like us, also choose to help others get started with their own Beachbody business. We've mentored 1000+ people on our team, Sweat Nation, to help them not only hit their fitness goals but financial ones as well.
Why should you become a coach?
There are a few reasons people sign up – this video covers a few!
This pic breaks down some common reasons why people coach! Can you relate to one or more of them? Tell us below!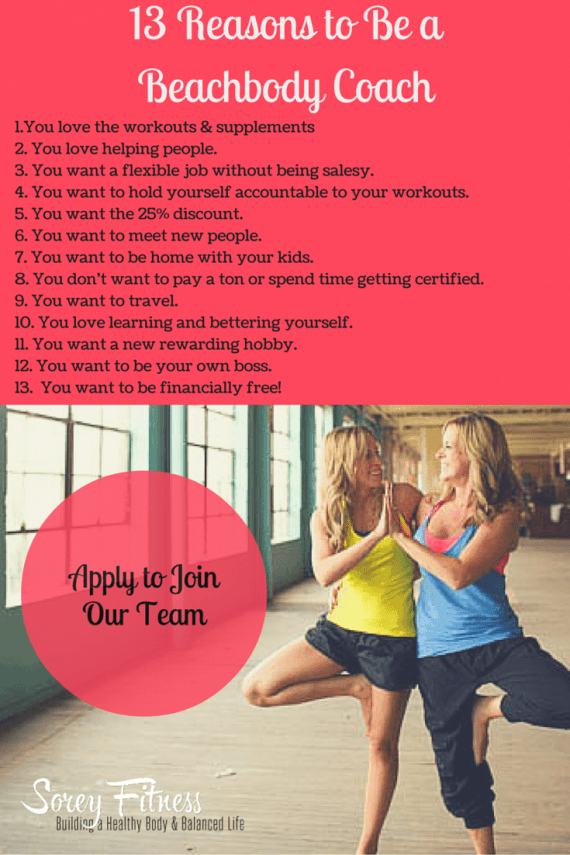 How to Be a Beachbody Coach
You can become a Team Beachbody Coach by signing up online. You don't need a certification or training.
Beachbody coaches are just normal people who love Beachbody's workouts and supplements. Some have tried a dozen products before signing up, and others are just digging into their first few weeks of their fitness journey.
There is no perfect age or weight to join!
As a coach, you can choose how you market your business.
We personally do everything online while others coach locally or do a mixture of the two. You can choose how you want your business to grow, as well as, how many hours you want to put in.
How much time should I commit to coaching?
We recommend at least an hour a day for a consistently growing business.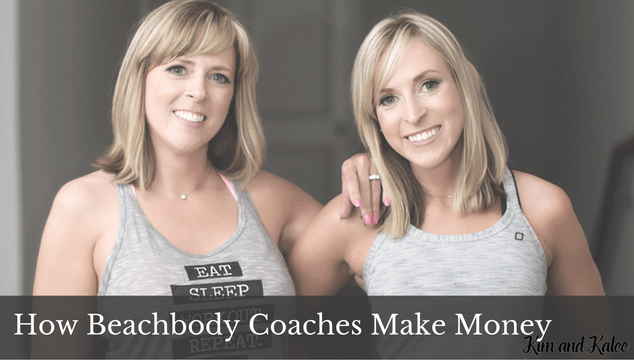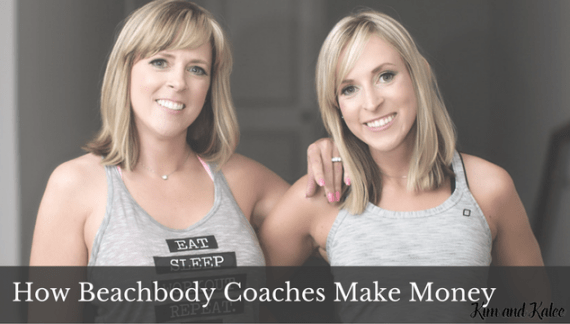 Do you get paid to be a Beachbody coach?
Yes, Beachbody coaches get paid 25% in commissions and have the ability to earn a weekly and quarterly bonus. You can learn more about how Beachbody coaches earn an income more in depth here.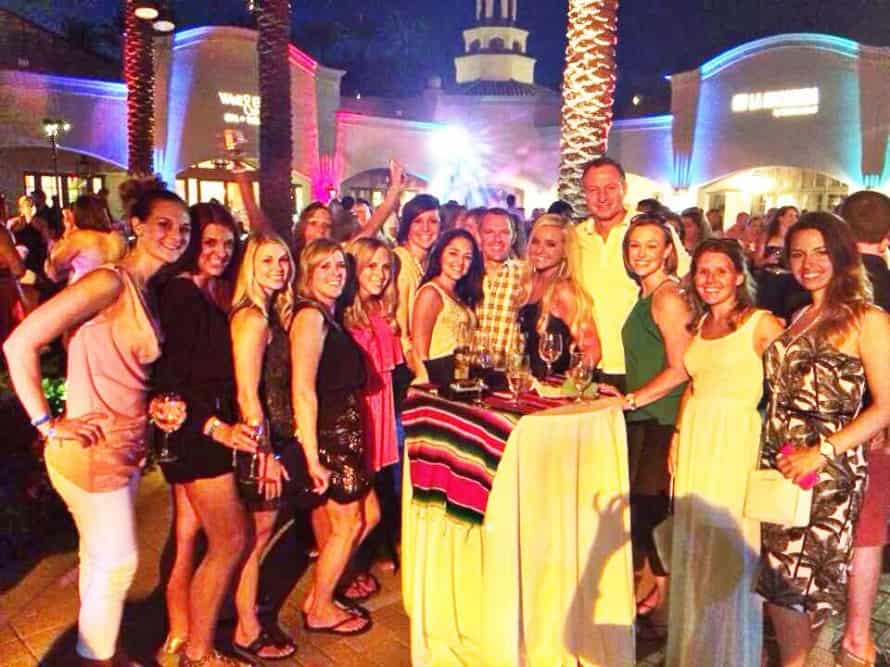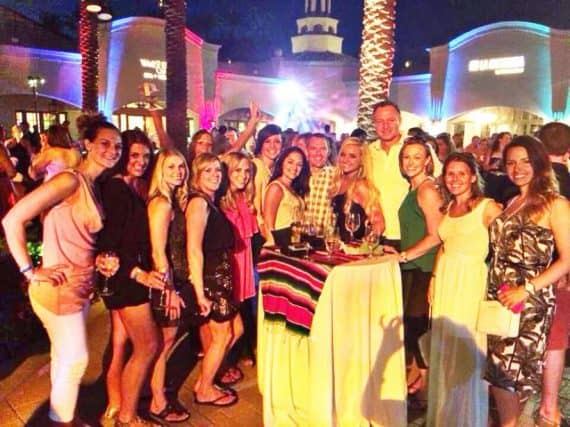 Signing Up To Coach
We recommend finding an established coach you can trust and learn from.
If you're interested in joining our Elite Team, there is an application below!
If you know our team would be a great fit, and you want to start now – we'd love to have you!
When you sign up to coach, you'll receive a starter kit with exclusive training to help you get going!
Along with Beachbody's Coach Office and training, you'll also get access to our private password-protected training website and mentorship.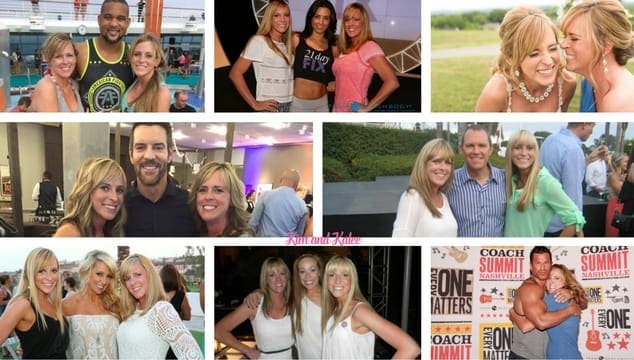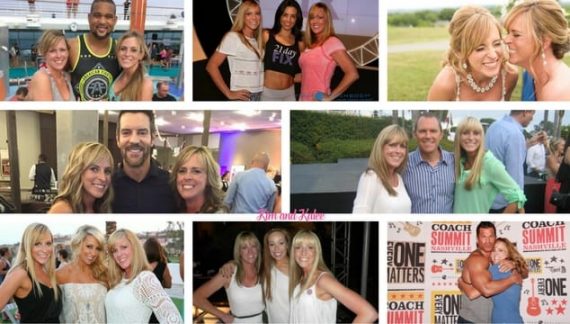 What does it cost to become a Beachbody coach?
Unlike some certifications, becoming a Beachbody coach is pretty affordable! It's $39.95 to become a Beachbody Coach, or that fee is waived if you sign up with a challenge pack. It's $15.95 each month after that to maintain your websites and online office.
You never have to have inventory on hand! People order straight from your site.
Those are the only fees to be a Team Beachbody coach.
It's pretty cool – no rent, no insurance, no inventory, and no sales quotas!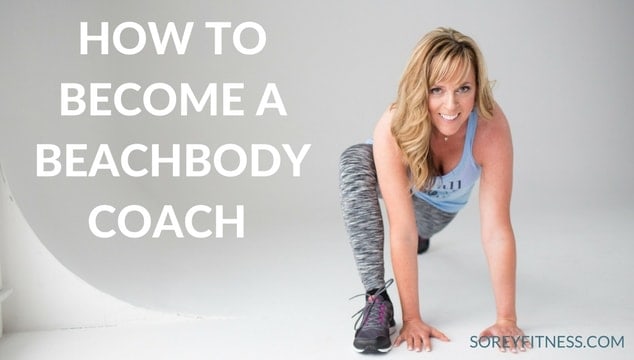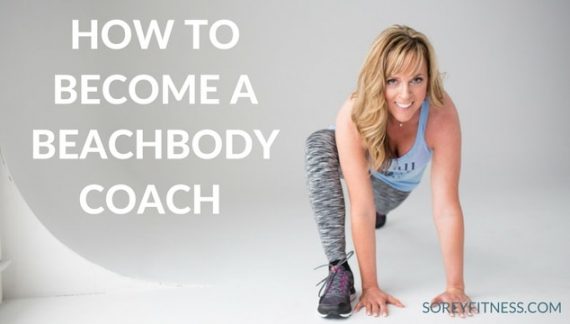 To Recap – There Are 2 Ways to Become a Beachbody Coach:
Join for $39.95 which gives you your websites and online office
Sign up with a Challenge Pack to get max results — They start at $140 and waive the $39.95
Either option give you a personalize website for customers to order and an online office. It's $15.95 a month to maintain those.
We actually signed up when we were going through a really tough time as a way to hold ourselves accountable to our workouts and make some extra money!
Then it morphed into a team of others wanting to do the same thing!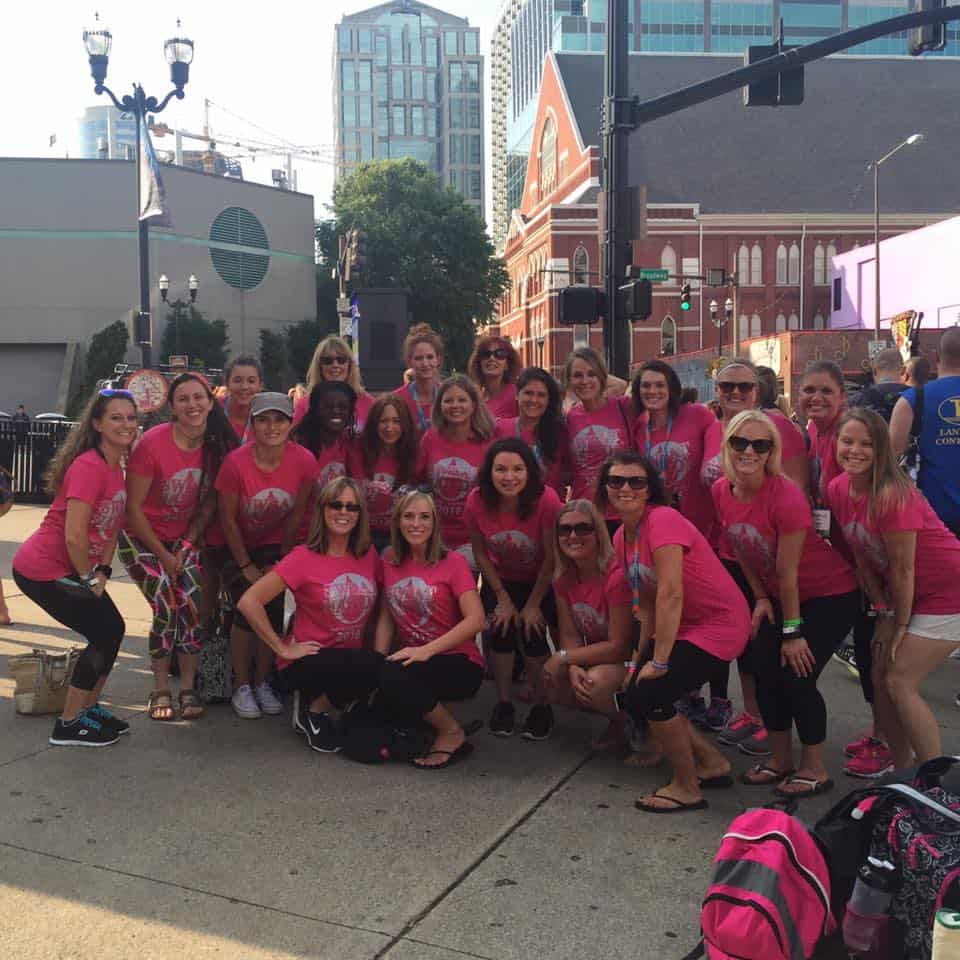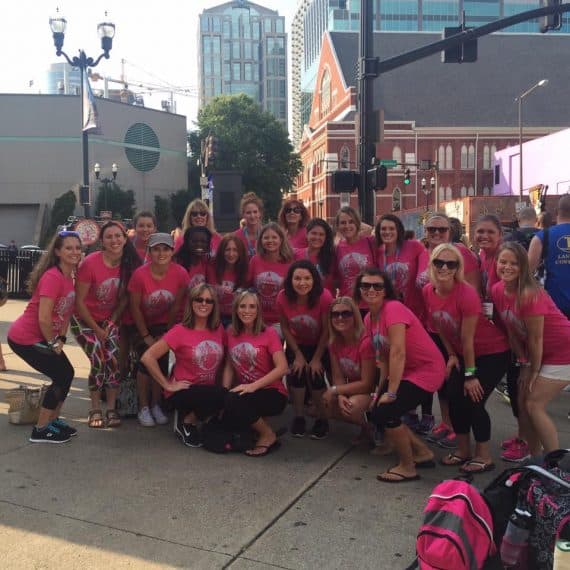 Just make sure it shows Kim as your coach, if not you can do a Coach Lookup using the ID 301223.
We will send you a Welcome Email and help you get started once you're signed up.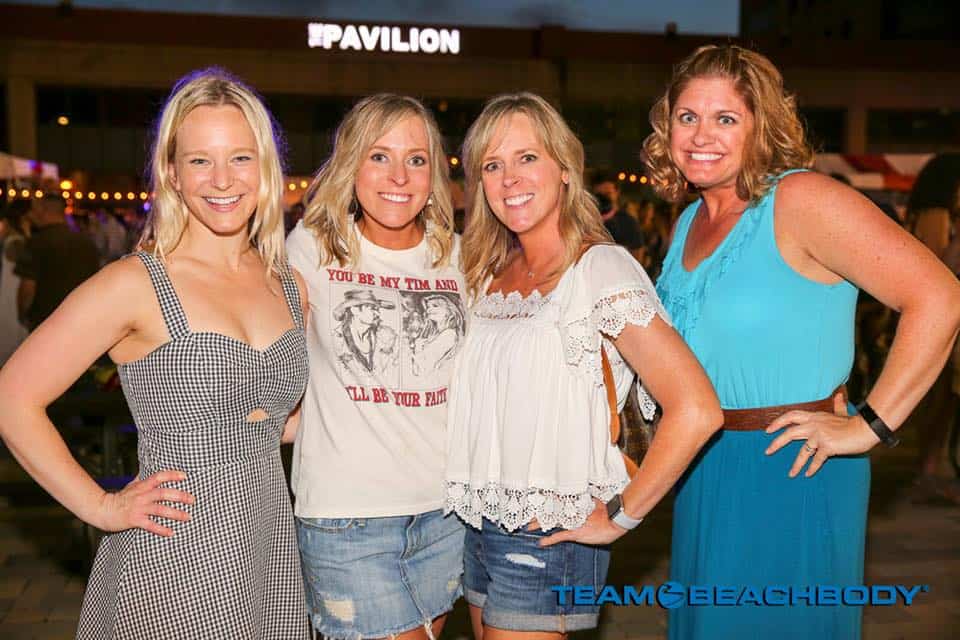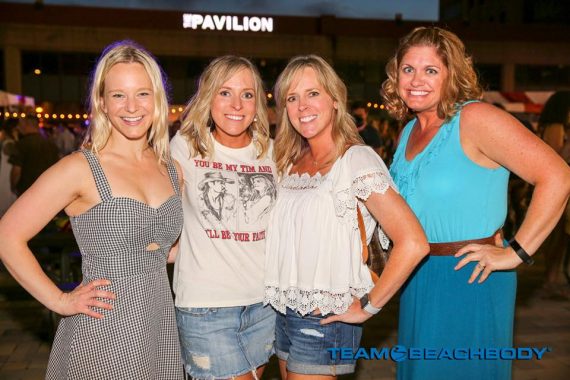 You might be a great Team Beachbody coach if…
You love their workouts & supplements
Find yourself recommending products
Crave to be your own boss
Your friends have called you inspiring
You deeply want to have more freedom to do what YOU want!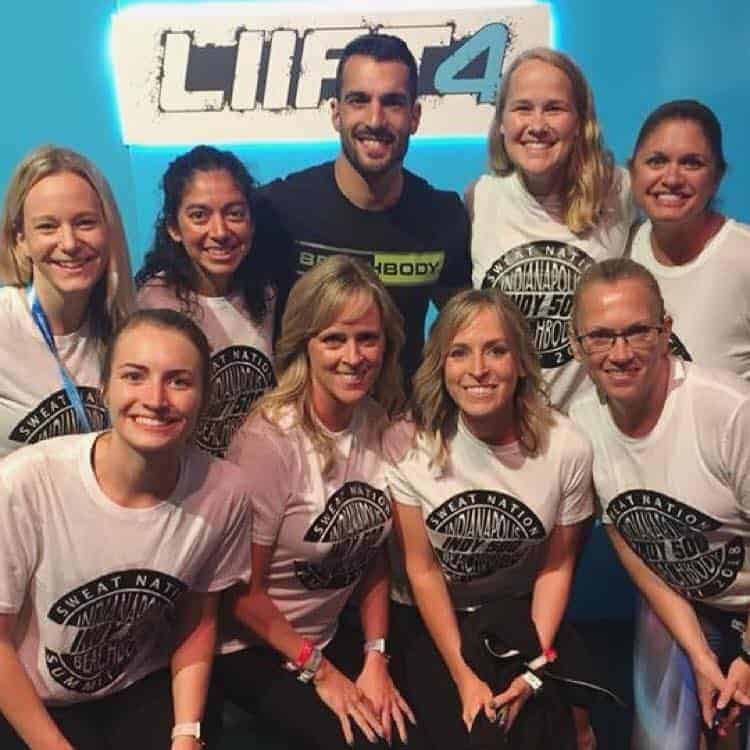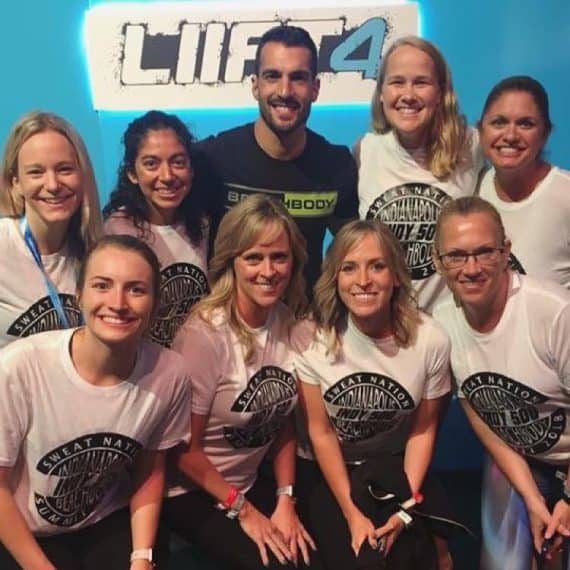 What Does it Mean to be a Beachbody Coach?
As a Team Beachbody coach, you can earn money by sharing your healthy journey and helping others get healthier!
Coaches are all different ages, weights and at different stages of their weight loss journey.
The common thread?
They are all passionate about helping others get and stay fit!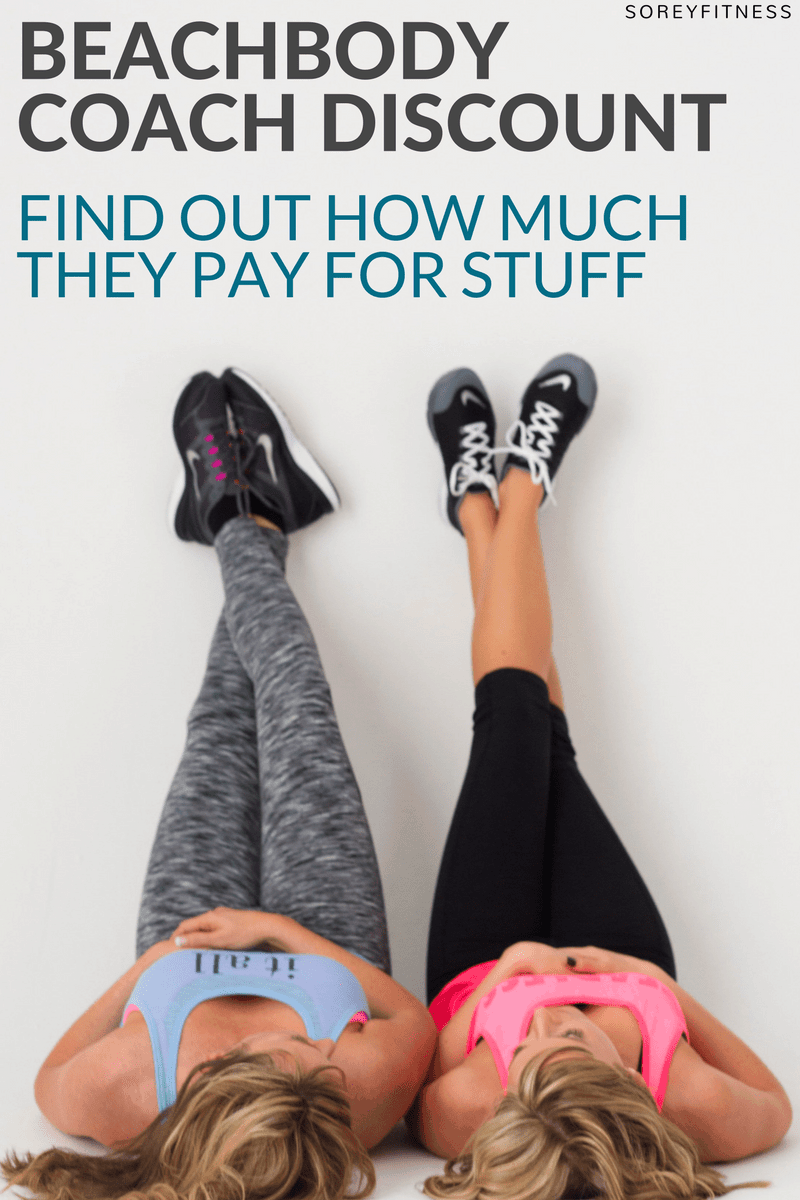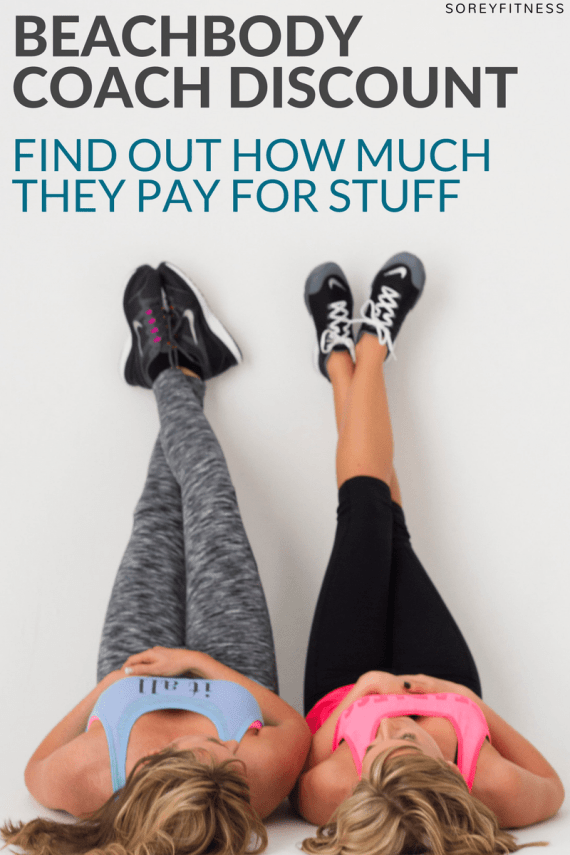 Do Beachbody Coaches Get Discounts?
Yes! Beachbody coaches get 25% off their personal orders.
How Much is Shakeology If You Are a Coach?
You get 25% off Shakeology as a coach. So it would be 25% off $129.95 currently. This would make Shakeology $97.46 before tax or shipping for coaches.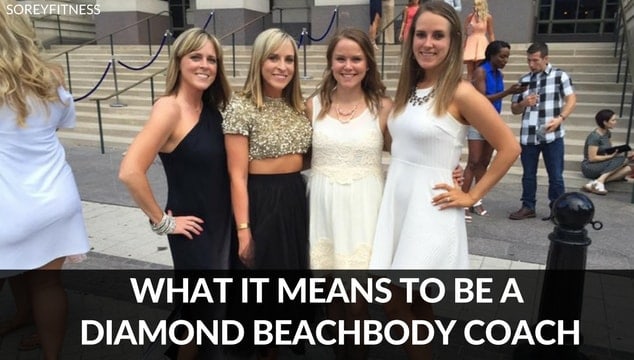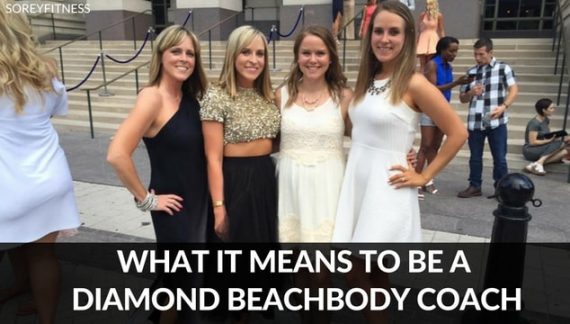 How Much do Diamond Beachbody Coaches Make?
A Diamond Beachbody Coach varies depending on their commissions and team of coaches.
With that said, Beachbody disclosed in 2012 how much Diamond coaches made:
Low $212
Average $18,175
High $136,818

About Kim and Kalee
Now that we've hit on several of the frequently asked questions we get, we wanted to let you know a little bit about us!
We're the first mother-daughter Elite team. We started Beachbody Coaching together in 2012, and we've always worked this business together….which is actually pretty unheard of!
We've tried almost all of the Beachbody programs, but our favorite workouts are the 21 Day Fix, LIIFT4 and the 3 Week Yoga Retreat.
We're suckers for Chocolate Shakeology, Energize & Beachbars….as well as wine tastings and cupcakes.
Our approach is a healthy body and balanced life – which allows for the occasional treat or piece of pizza.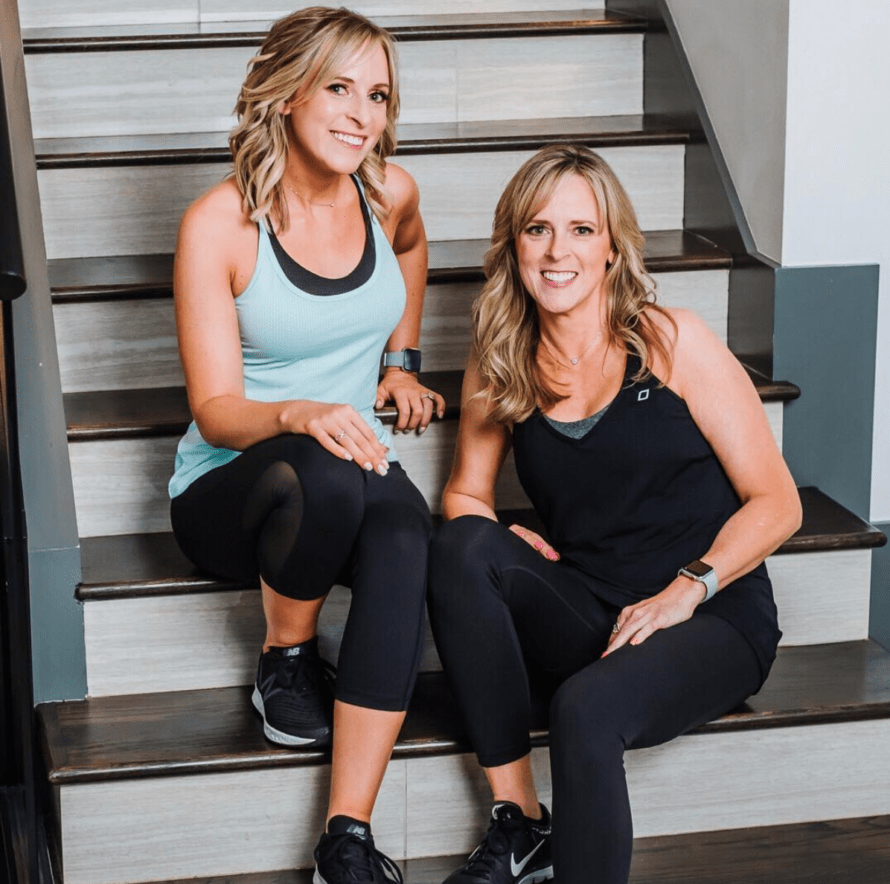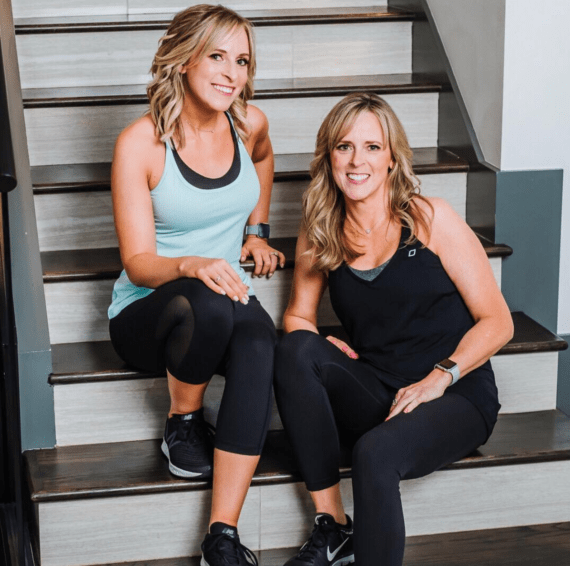 When we started coaching, we both were about 10lbs heavier than we are now, major people pleasers, and over 50k in debt.
We both taught high school math and hadn't been on a vacation in years.
Now, we're at our goal weights, debt-free, and have been on several trips we've earned with Beachbody (plus a few vacations on our own – like Cabo!)
I say all this NOT because we're super cool (definitely not that lol!), but to say — it's possible.
You literally can make this Beachbody Coach opportunity anything YOU want! And if you want, we'll be there as your mentors!
We've also put together a Beachbody Guide on Common Questions!
Still have questions on how to be a Beachbody coach?
Let us know using the application below!