Beachbody Leadership Retreat 2018 + Secrets Puerto Los Cabos Resort
This post may contain affiliate links. All opinions shared are my own. As an Amazon Associate I earn from qualifying purchases. Click to view our full disclosure.
October has been a blast! We had the honor to attend the Beachbody Leadership Retreat 2018 in Las Vegas, and then we went to Secrets Puerto Los Cabos Golf & Spa Resort right after! I can't wait to share all of the highlights with you!
It's a long post, so click here for the Aria review or here for the Secrets Cabo review.
This was our 6th Beachbody Leadership Retreat, and guys – it still felt so magical!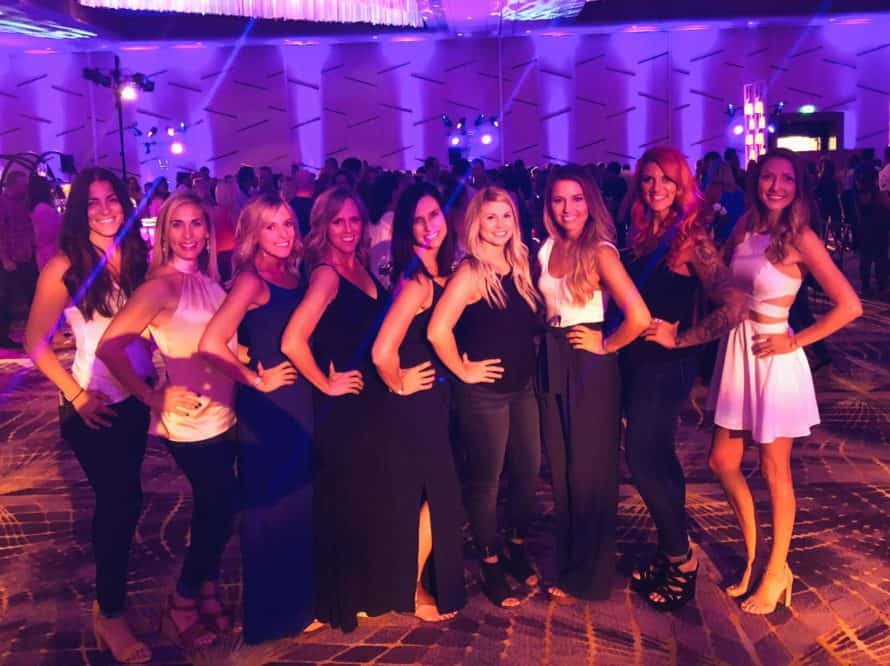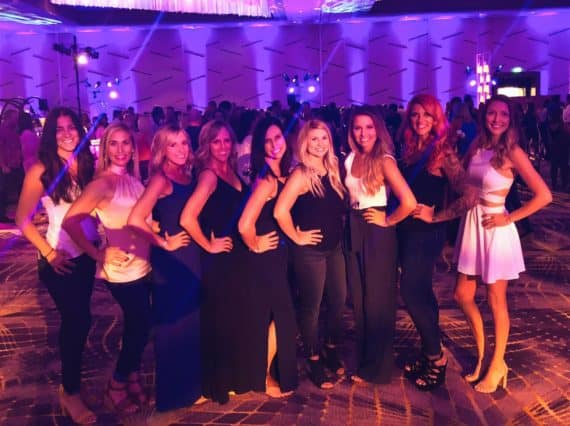 First stop – Las Vegas for the Beachbody Leadership Retreat 2018!
Beachbody's Leadership Retreats are always so much fun, and the company pulls out all of the stops!
This year they hosted us at the Aria hotel in Las Vegas. There are probably 1000 or so of us that earn the trip.
Beachbody provides live trainings, an amazing keynote, parties and team building, and so much more at these events.
The retreat is also a great time to see your teammates and meet new people in the same field — a big change from working from home in my pajamas!!
The workout announcements are also always so amazing.
If you're a Beachbody coach, this is an event to put on your goal sheet!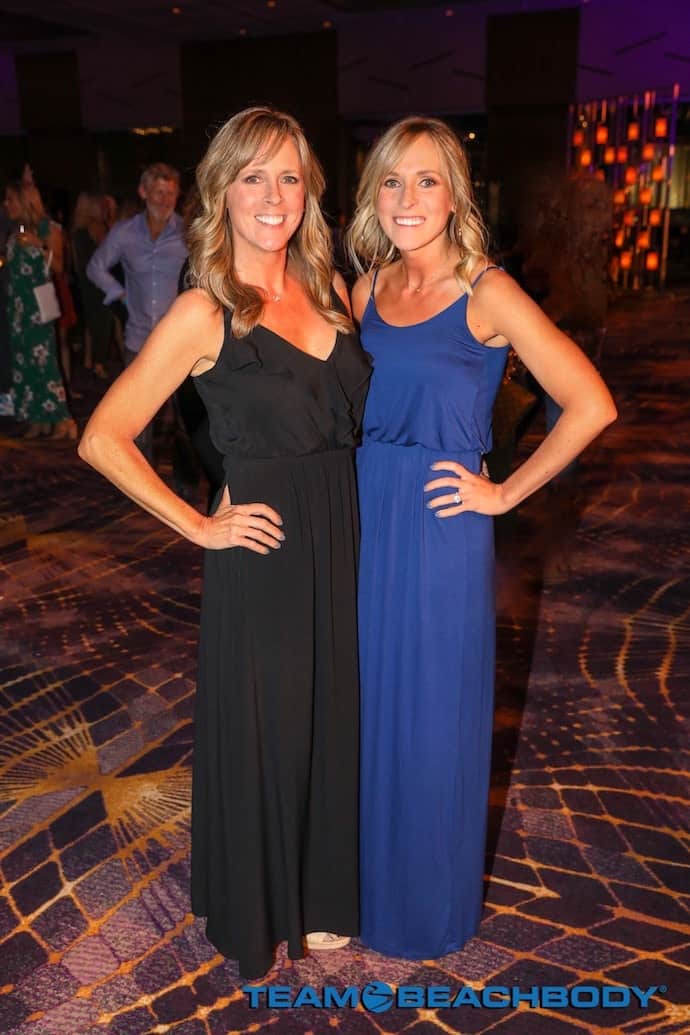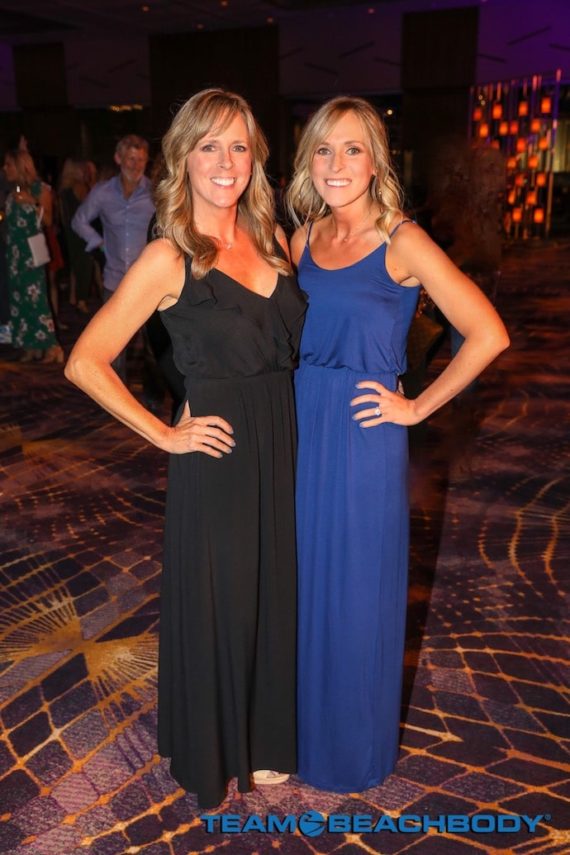 Even as introverts, we always have a blast getting to learn and experience something new. It's also a chance to take a moment to brainstorm, strategize, and of course — get dressed up for once.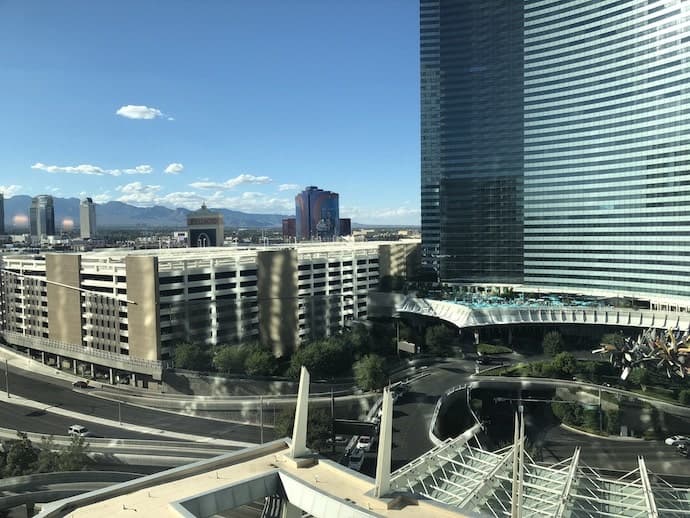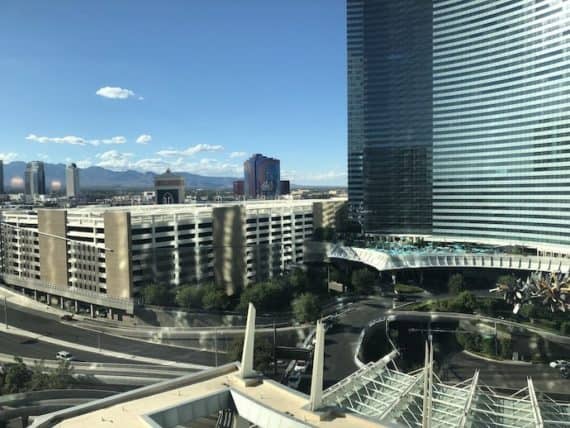 How was the Aria?
The Beachbody Leadership Retreat is always at a swanky hotel. We've been to Laguna Beach & Coronado in California and Scottsdale, AZ  in years past.
We really enjoyed the Aria for the retreat.
With that said — if you are going to Las Vegas and you're wondering where to stay — we wouldn't pick it again.
We've stayed at The Venetian and MGM before, and we liked both of those better.
So while we are so beyond grateful for the room and the retreat, we wanted to share an honest review of the Aria.
Aria Pros
The bakery towards the valet area is ah-mazing.
It's a gorgeous casino and the promenade is also very nice.
The elevators were super quick!
Good location
Comfortable beds!
Aria Cons
The Uber area is in a hole in the back of the hotel. This could be the case at other hotels, but woo – yuck!
They didn't have a ton of restaurants to pick from, but there was a $60 all-you-could-eat buffet that was tempting.
Our room was dirty! I'm talking dirty sheets, pillow cases, sinks, and drinking glasses. Gag!
No coffee maker in the room
SUPER sensitive, weight-sensitive mini bars. We didn't have a problem, but we saw others did.
Aria Tips
The iPad in the room has the AC on it. We learned taking it off "auto" helped. We put it on medium and stayed cool!
They want to see your room key anytime you get on an elevator so have it handy!
The Uber area is not where the taxis are.
Bring a coffee maker of some sort because Starbucks lines were awful!
Walk across to Cosmopolitan's food court for a quick bite to eat.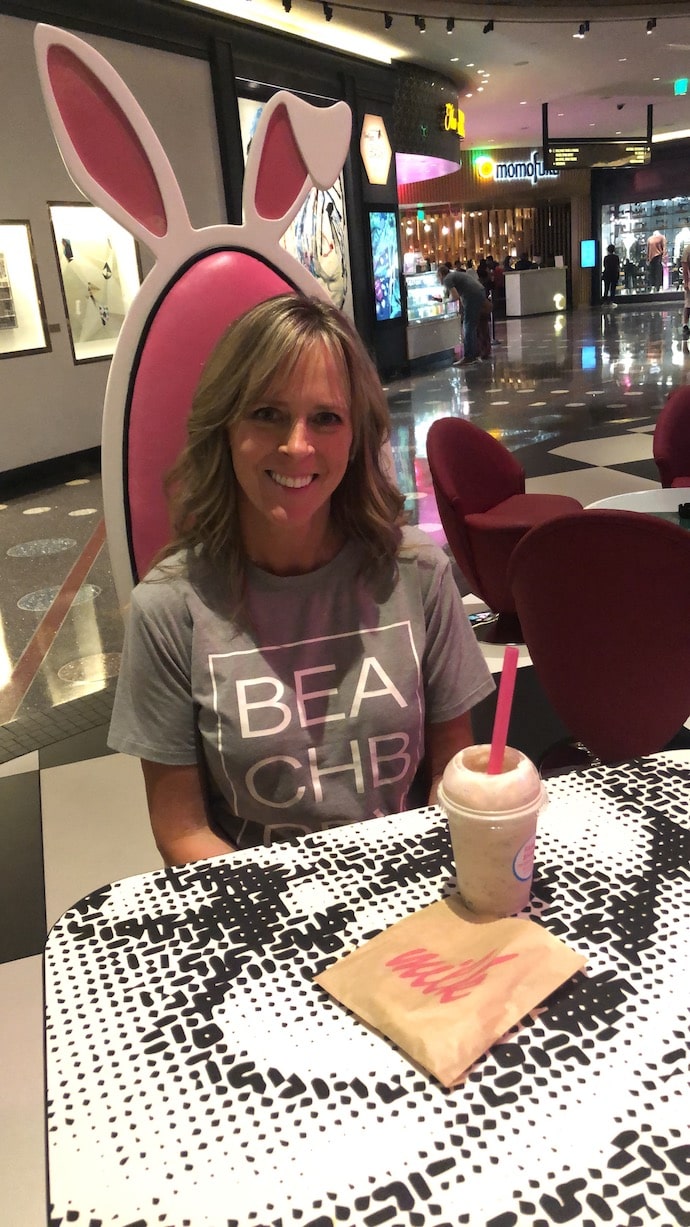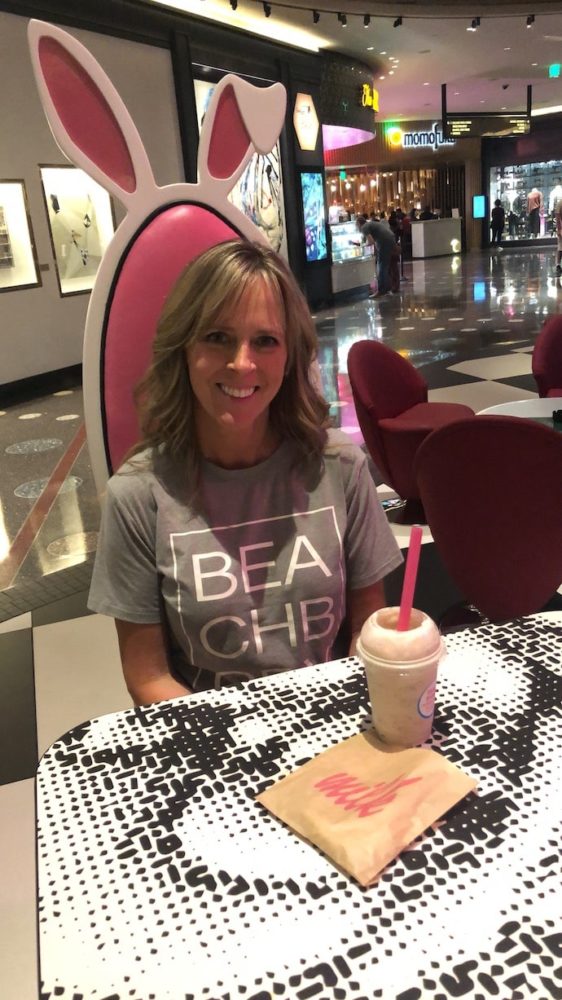 While we were there, we had to try Milk Bar Las Vegas!
I had heard about the Milk Bar while researching a trip to New York City, and I was so excited that they had one in Las Vegas.
It's such a cute shop with frozen yogurt, cookies, cake, pie and boozy milkshakes.
We ordered a cookie, "Crack Pie," and a cookies & cream shake.
All of which were a major disappointment. We didn't even finish them!
We are foodies in a new city, and this one was definitely not one we'd recommend again.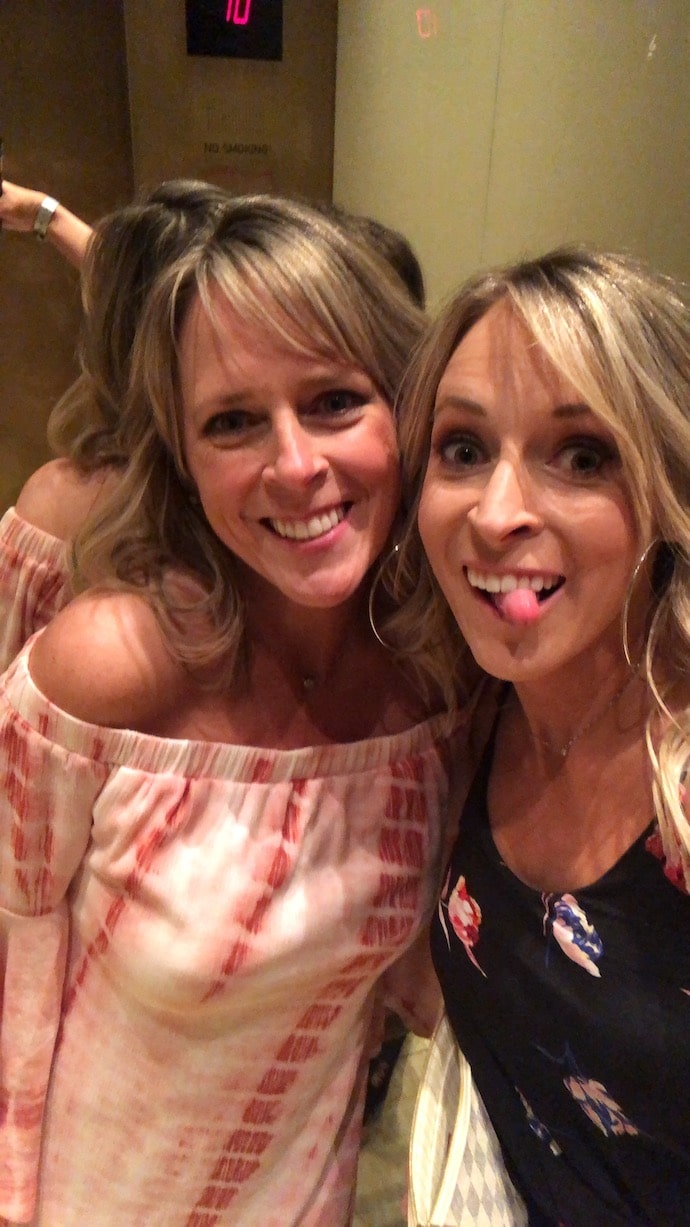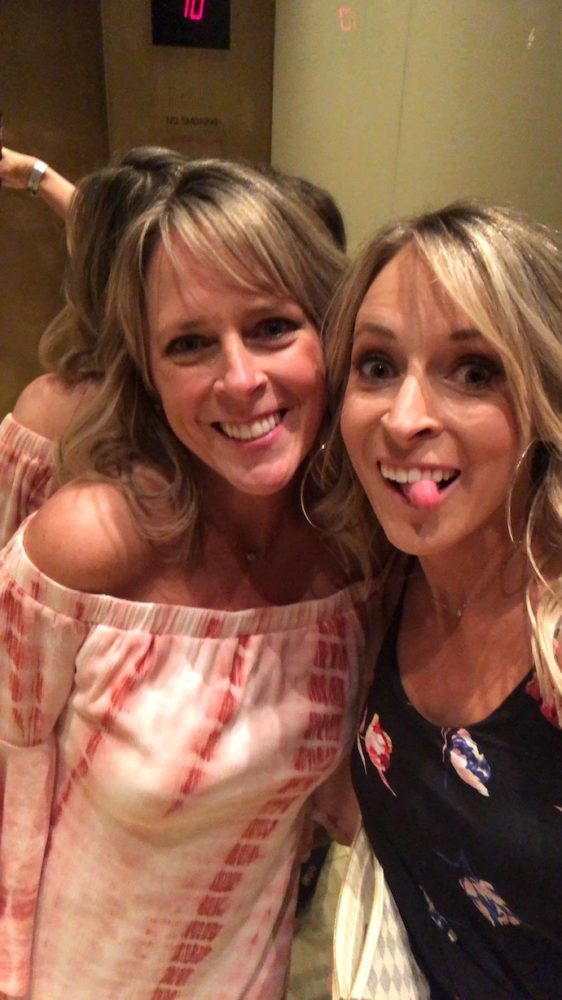 You should know something — 
We're the type of girls to eat pie, cake, etc. right before a photoshoot. 
Maybe not a ton of any of it, but we'll indulge in a quick treat.
Between the Beachbody trainings and parties, we snuck in a quick photo session with Heather of Taylor Made Photography.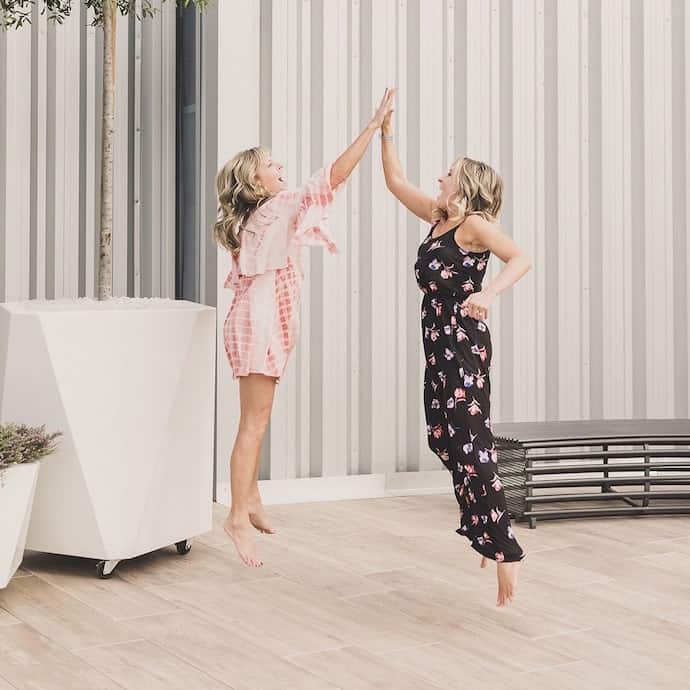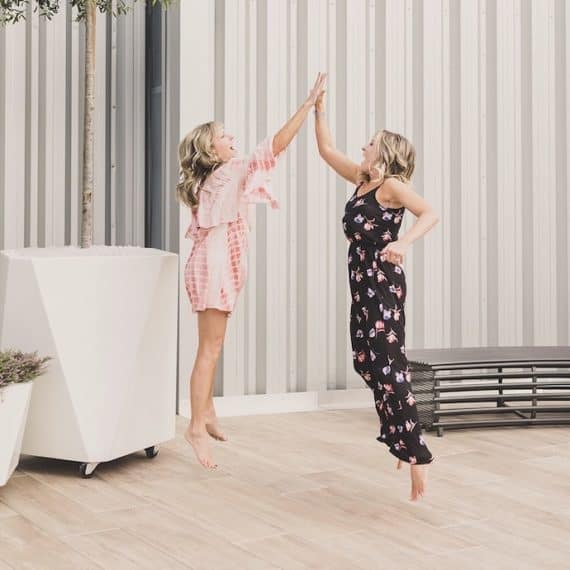 Heather is absolutely amazing! Since we had only talked by email, I wasn't sure what to expect. I warned Mom, "This could be like 6 pictures, and she's out."
But nope!
Heather was so much fun, and she took a ton of fun pictures — including one with drinks by the pool and planking on a bench.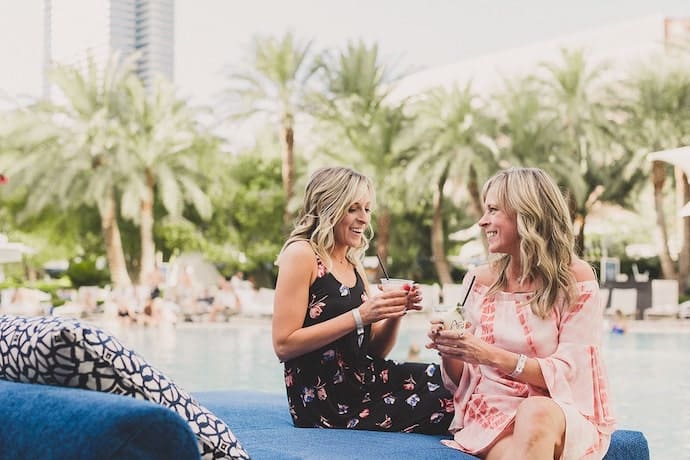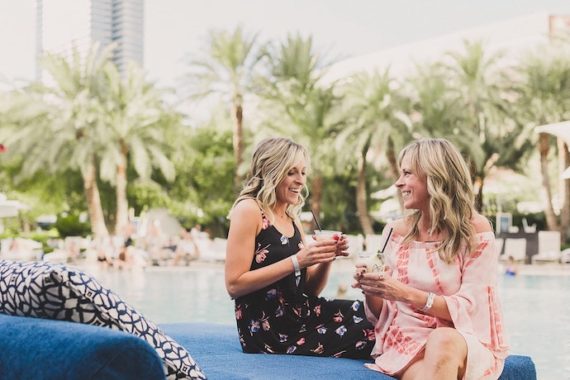 Thursday and Saturday were Beachbody parties, but Friday we had the night "on the town."
So we decided on Gordon Ramsay's Burger place & a cocktail at the Eiffel Tower.
Gordon Ramsay's Burger is in the Planet Hollywood, and we had heard so much about it!
We decided to split the Hell's Kitchen Burger and a thing of fries.
The burger was so yummy and had a nice kick to it because of the jalapeño.
Since we split it was a relatively cheap (for Vegas) meal.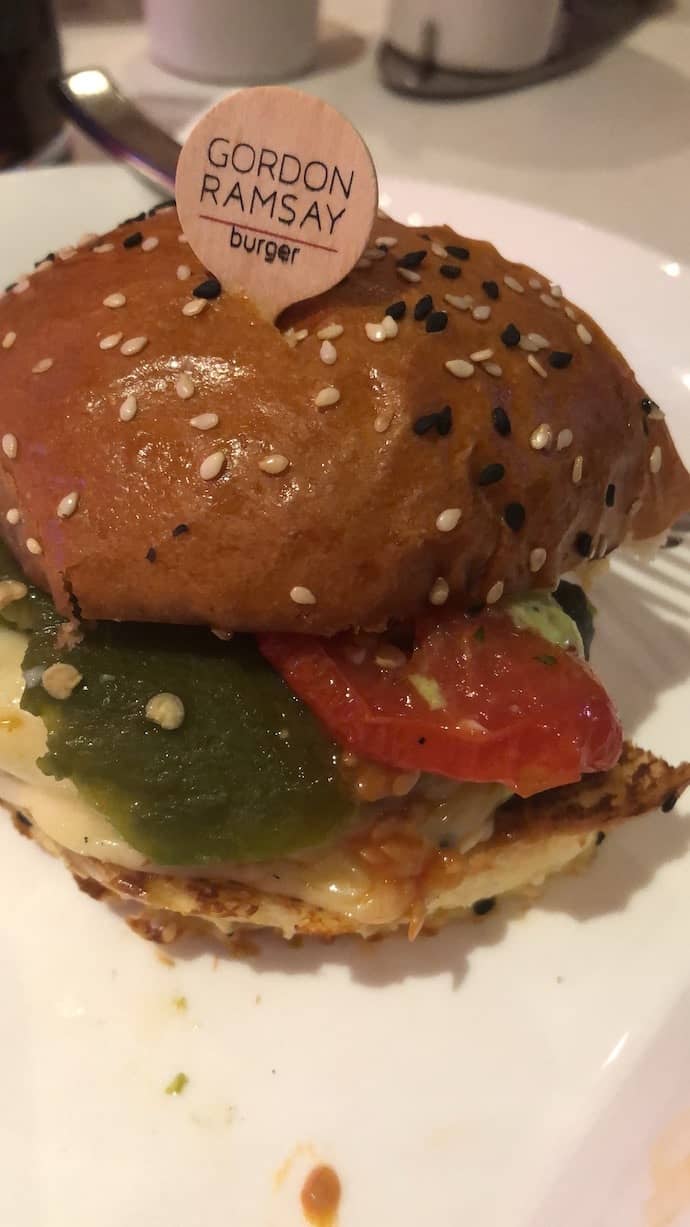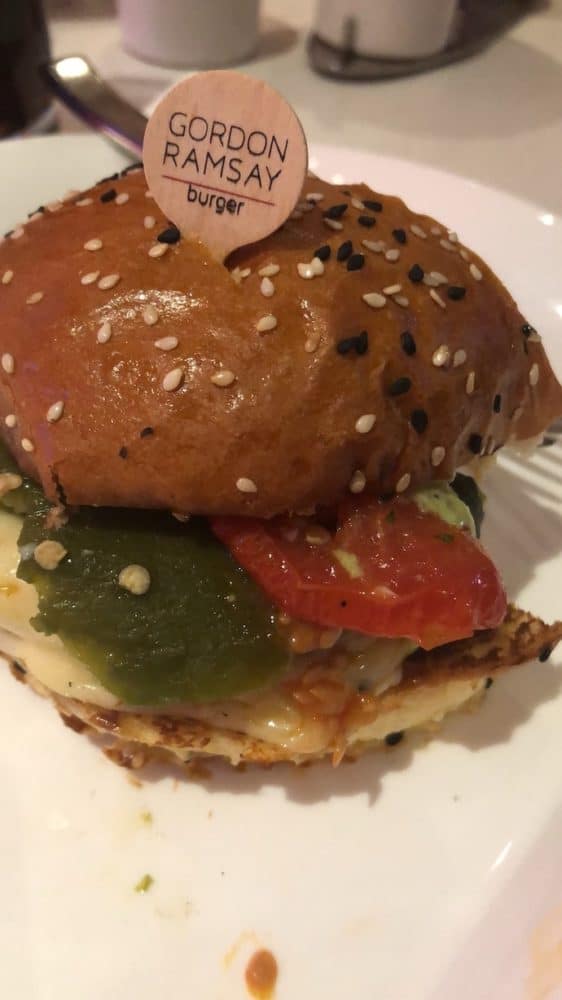 Not so cheap was the Eiffel Tower —
but we knew that going in.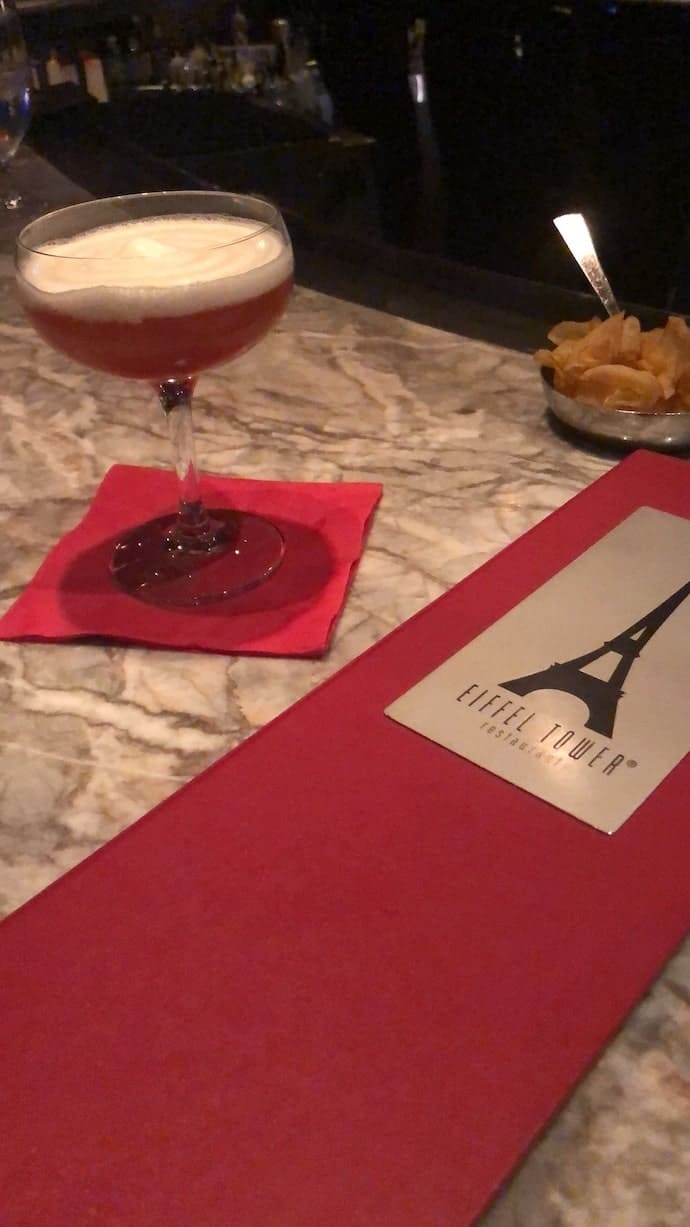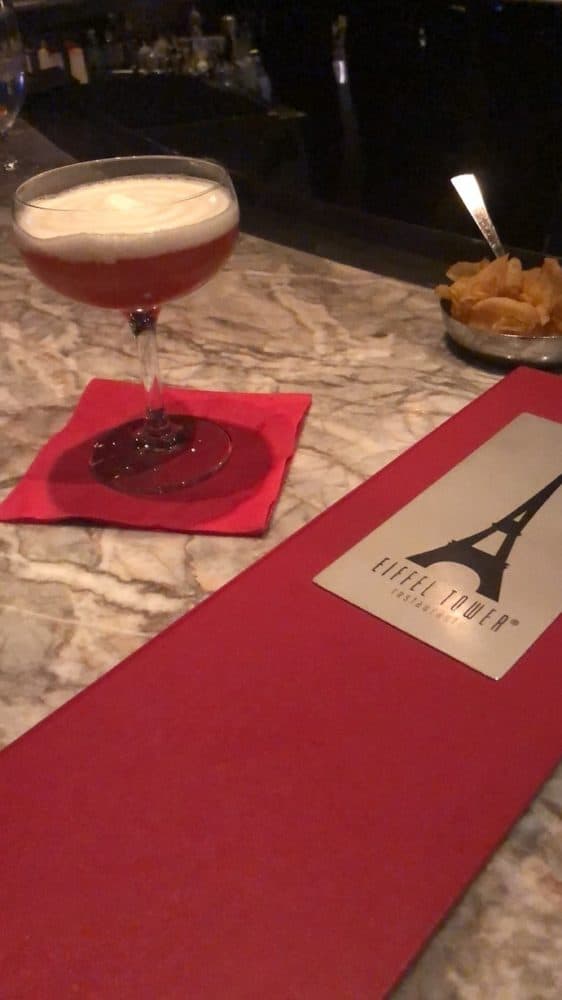 We had looked at eating there before we even left home.
It's one of the places you can see the Bellagio's fountains!! (A cheaper option is Cabo Wabo's patio!)
We decided to not eat there after all, but we wanted to at least go and get a drink.
While I'm so glad we went because it was an experience, it was overpriced! Each drink was about $25!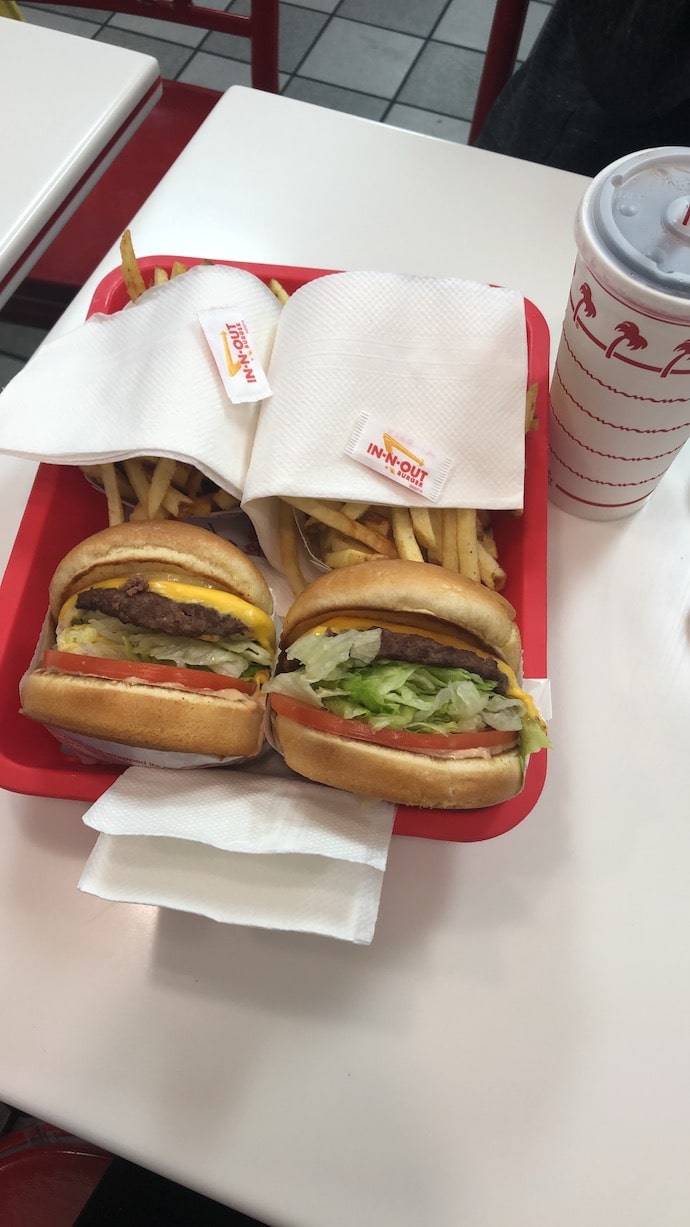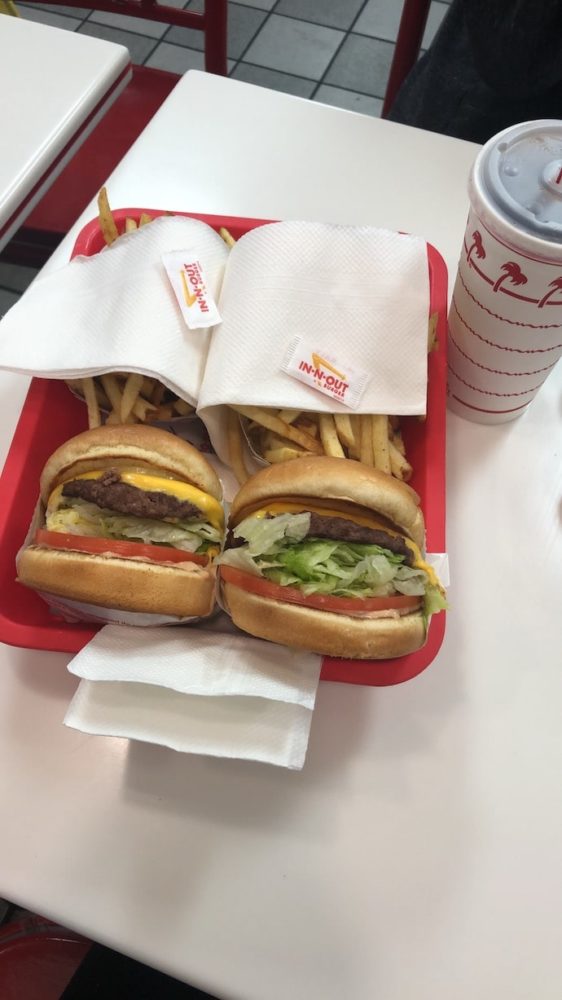 We're more In-N-Out girls!
After that meal, our Beachbody Leadership Retreat concluded, and it was time for Cabo!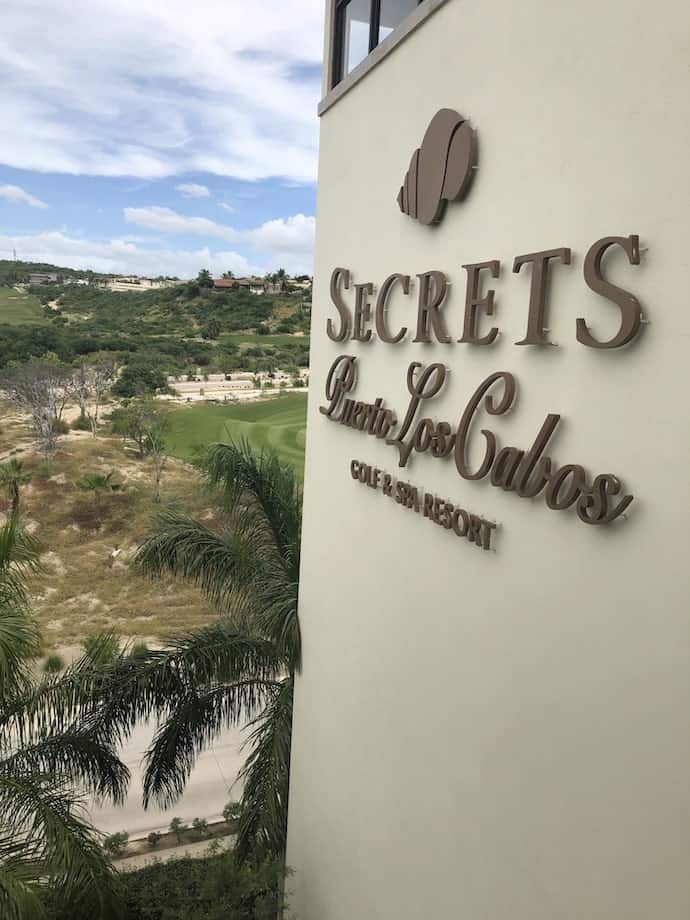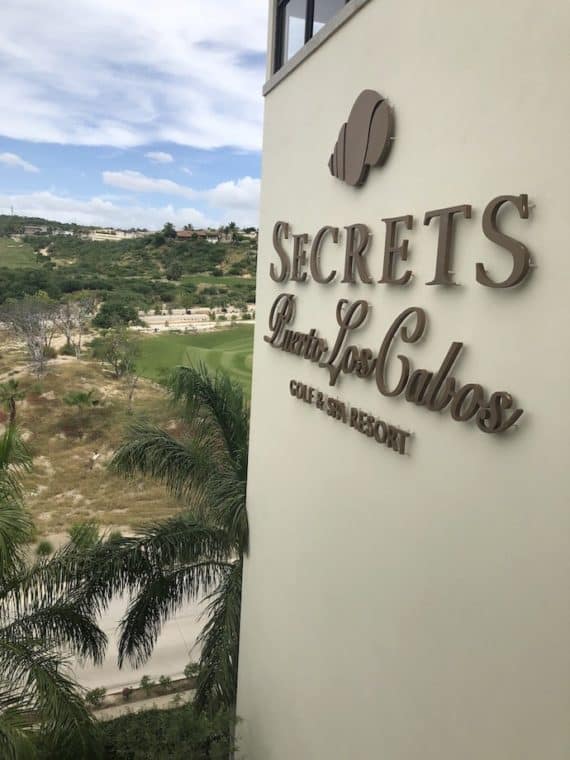 We had planned this trip originally for 2017, but it never panned out.
So this winter, we committed to going again and booked it.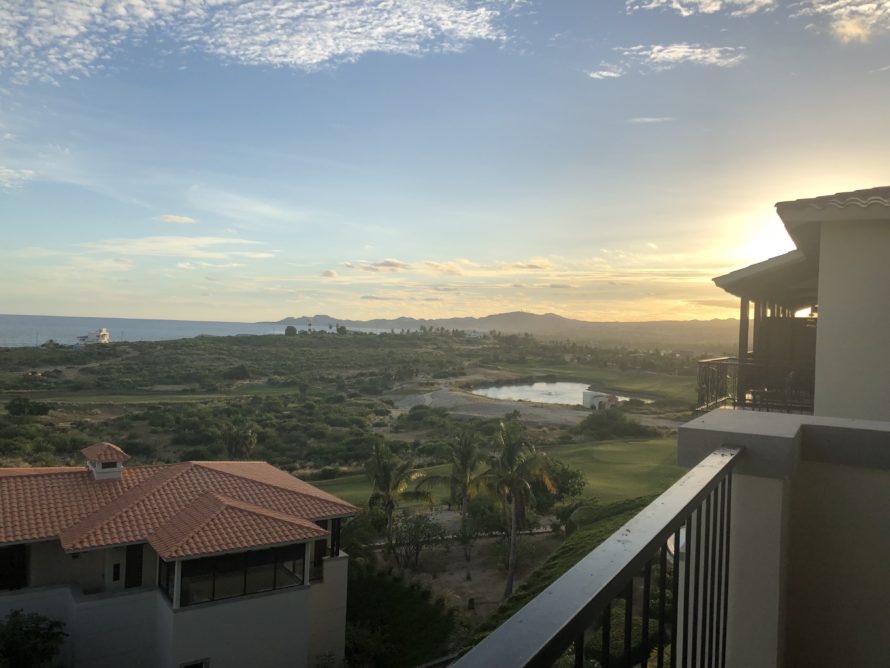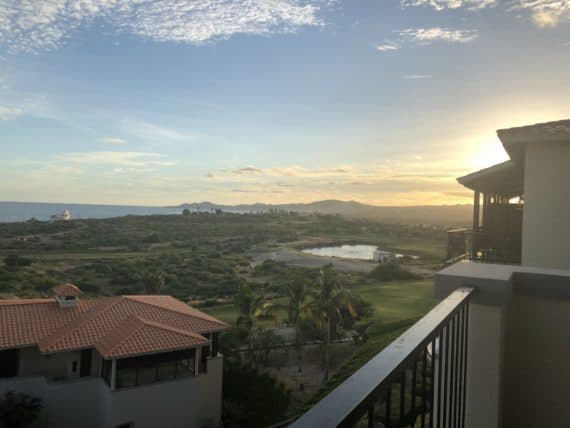 We stayed at the Secrets Puerto Los Cabos Golf & Spa Resort because it's:
all-inclusive
adults only
amazing reviews & 5-Star rating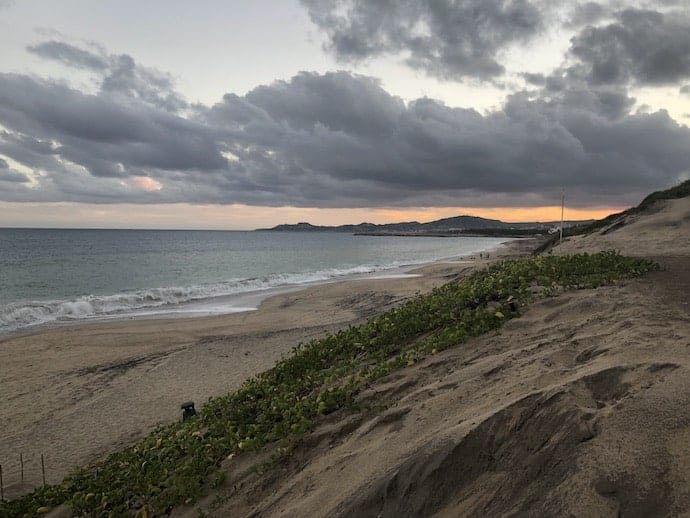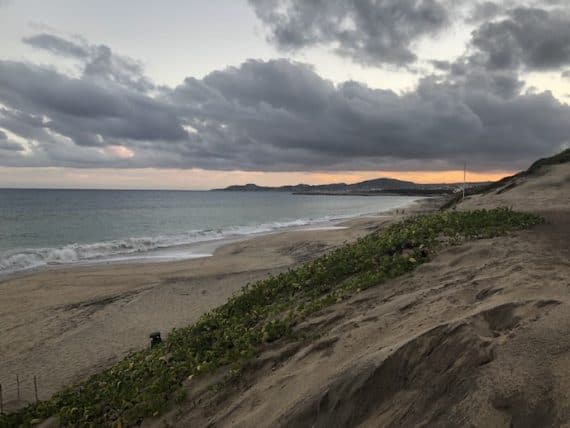 It was unsafe to get in the water at their beach, but it was still gorgeous. It was about a 10 minute walk to the closest beach where you could get in.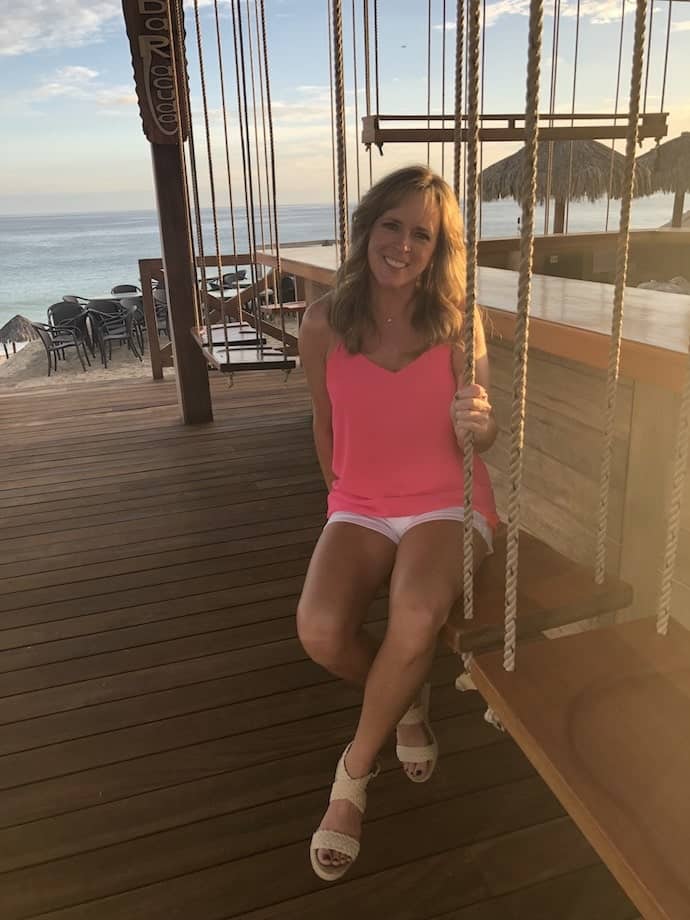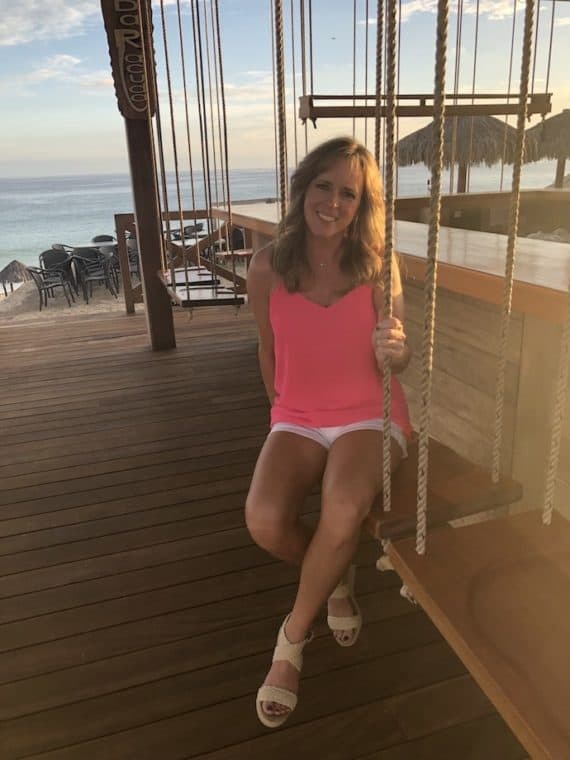 What they lacked in a beach (which we've found to be a common thing at resorts), they made up for in the pool!
The infinity pool offered such amazing views.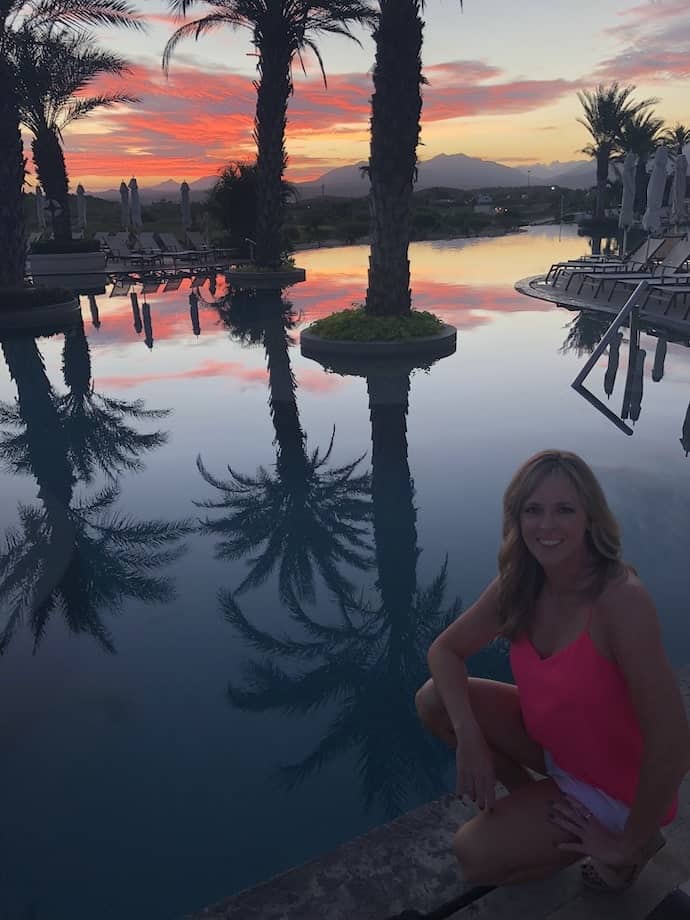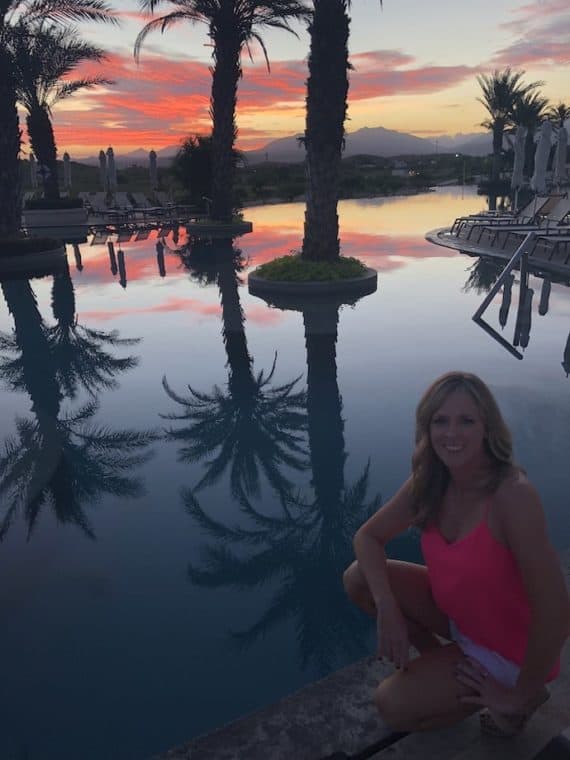 The food and drinks were all pretty good as well! We never found ourselves hungry or thirsty. They were very generous with the bottled water!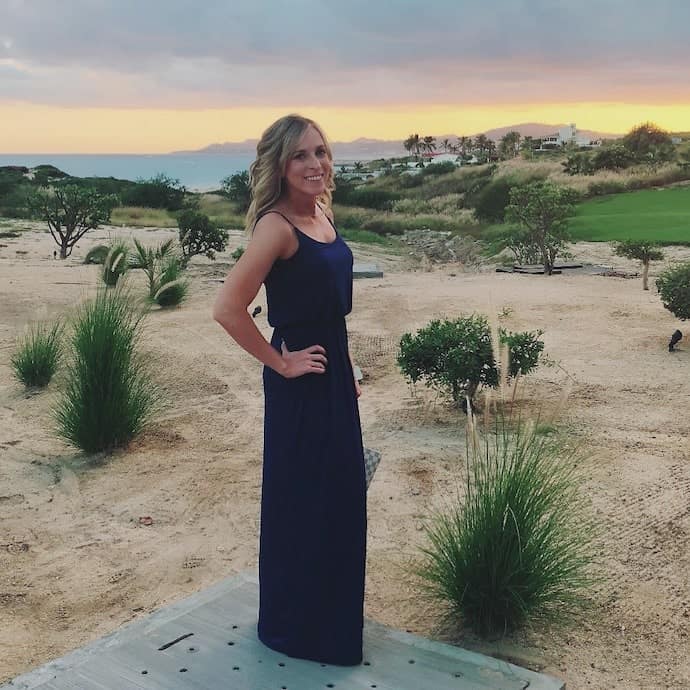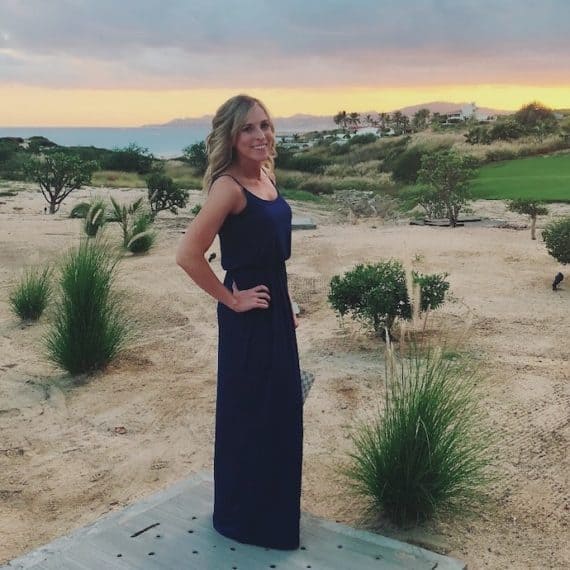 What We Loved at Secrets Puerto Los Cabos Golf & Spa Resort
We were on the quieter side of Cabo which was nice to relax.
Secrets is one of the only truly all-inclusive results.
We loved that they had yoga on the beach most mornings and activities during the day.
The pool…oh, that pool! Gorgeous!
The food and drinks were some of the best we've had at a resort.
What Could Have Been Better
Large, Loud Group
The first day we arrived, there was a large conference of salespeople. They had probably 90% of the hotel and were so loud as a whole. Luckily, most of them left by day 2, but I think we should have been warned. The crowds and noise had us ordering room service to just get away from it all.
Air Conditioning Broke
The same night, our air conditioning broke. We told the front desk that morning, and at 4pm they were still in our room working on it. Once we found out it was going to need to be replaced, we asked for a new room.
They immediately said yes in our request and moved us. But shouldn't they have offered this sooner??
Little Things
Our remote and tablet in the new room also broke. They had to come replace them.
Would we go back?
Probably. We loved Cabo, and after some research it looks like it's one of the best resorts. Hopefully, our luck will just be better next time!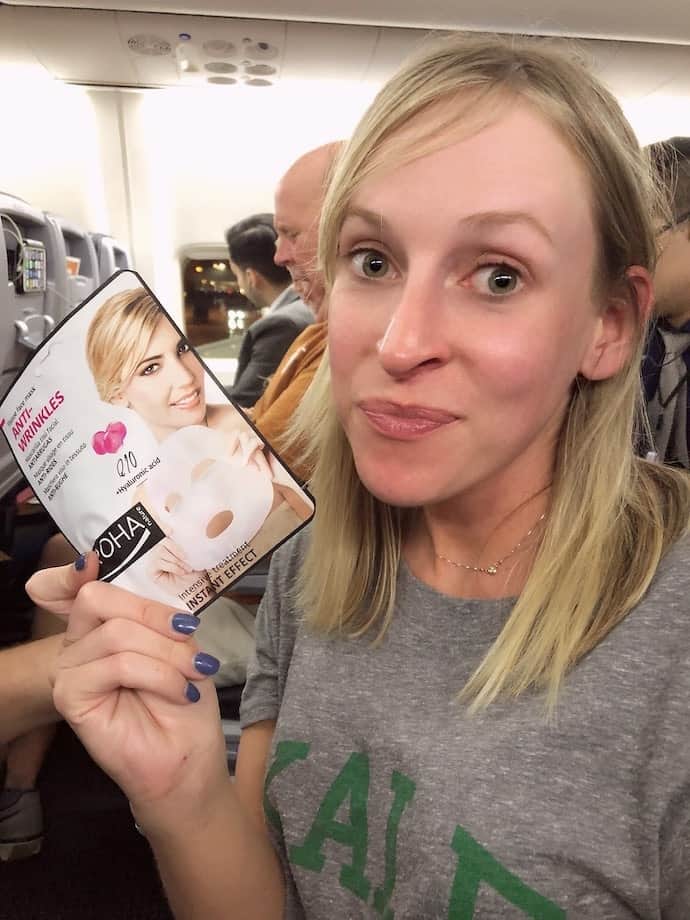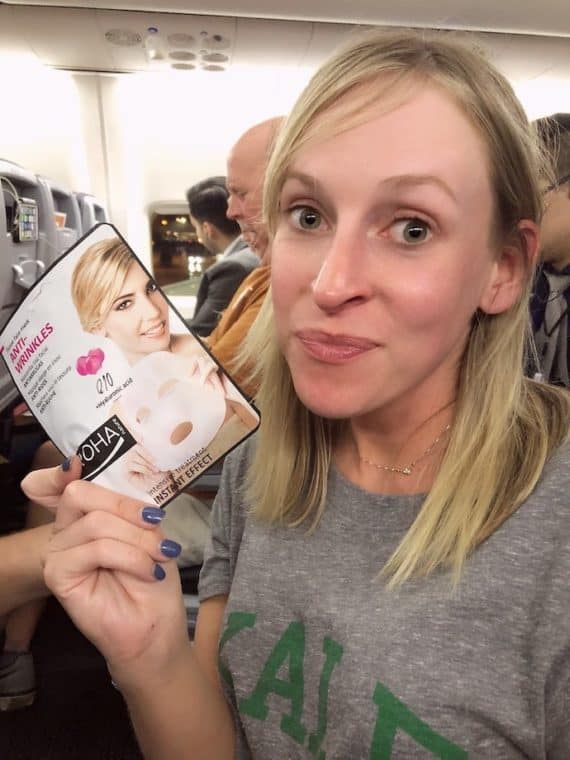 On the way home, we decided to end the trip with an on flight facial mask. HAHA!
It actually seemed like it helped moisturize our skin, but it does take some kahunas to wear this in front of everyone!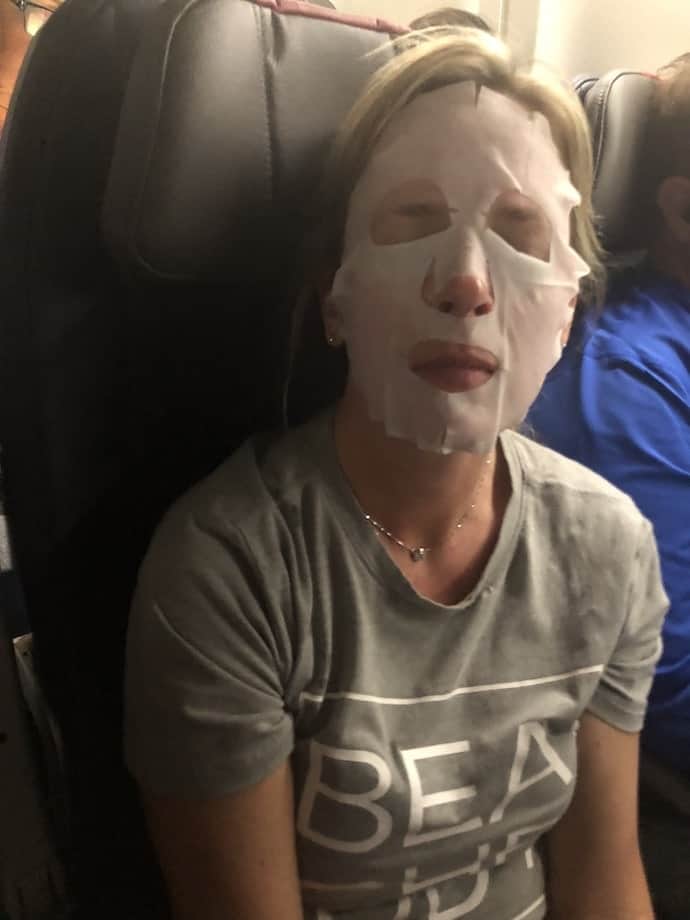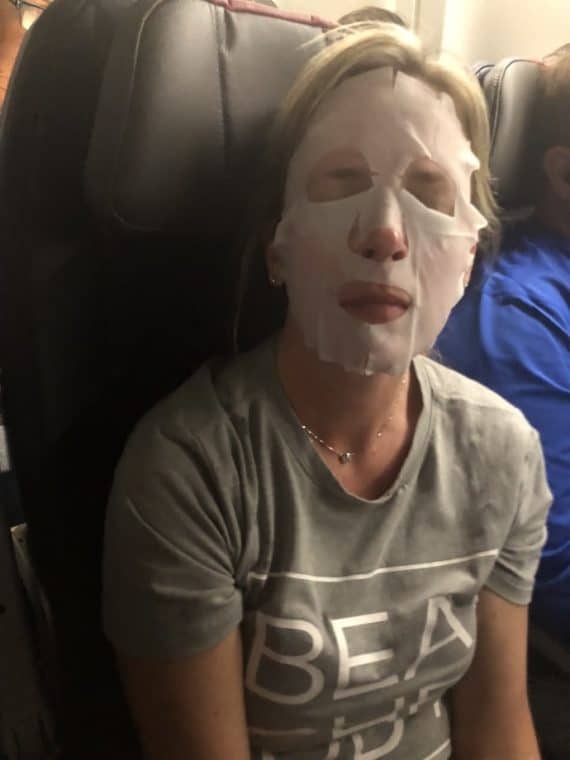 The Beachbody Leadership Retreat 2018 and Cabo were both so much fun!
It was also such a reminder for how grateful we are to be able to do what we do!
Before starting Sorey Fitness, we were both high school math teachers. Beachbody coaching truly changed our lives.
We are currently accepting applications to our team with private mentorship! You can literally learn what we do to be successful and do it!