What do Beachbody Coach Ranks mean? Find out below! My mom and I are 5-Star and Elite. Each level earns new perks and compensations each week.
In this post – we'll talk about the Beachbody Coach Ranks – Active, Emerald, Ruby, Diamon and Star Diamond.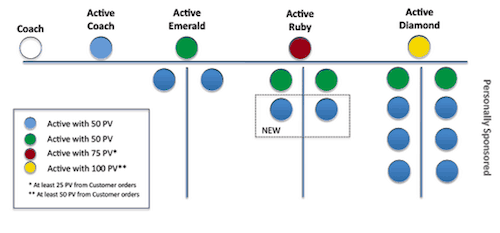 But first:
Coaching changed our lives. We were struggling to make ends meet and had thousands in debt. We were forced to downsize homes. It was a very scary time. Since coaching, we've been able to be with our family more and even have money in the bank. You can read our full story and view FAQs we get here.
Here's the Breakdown of Beachbody Coach Ranks
Beachbody Coach ranks are calculated on Wednesday at 12 AM Eastern time. Your rank is based on your personal volume and what is going on with your right and left leg.
We'll work from left to right on the picture above.
Inactive Coach
This coach has not sold or purchased 50 PV (approximately $55) worth of product in the past 5 weeks. They do not receive bonuses. They will not receive a paycheck because they have not sold anything.
Active Coach
This coach has sold or purchased 50 PV ($55) or more in the past 5 weeks. If the coach has sold any products to a client, he will receive a paycheck totaling his or her commissions each Thursday.
An INACTIVE and ACTIVE coach still receive their 25% discount and 50% commission on any Premium Memberships their clients may have (memberships are billed quarterly).
Emerald Coach
An Emerald has 2 personally sponsored (PS) active coaches on each leg. Personally sponsored (PS) means they signed up through you. As an Emerald coach, you will qualify for customer leads and team bonuses ($15-19) up to 40 times a day!
Your team bonus is calculated by what your PS coaches do so it's important to help them learn how to be a successful coach. Learn about Team Bonus.
Ruby Coach
A Rudy coach has an Emerald coach on each leg. You earn the same customer leads as an Emerald coach and a team bonus ($19-22) up to 75 times a day! You also get a 5% weekly team cycle bonus (5% of whatever your Emerald coaches earn in team bonuses).
Diamond Coach
A Diamond coach has an Emerald coach on each leg like RUBY, but they also have 6 other personally sponsored coaches (of any level). As a Diamond, you earn the same customer leads and a  team bonus ($22-25) up to 150 times a day!
You also get a 10% weekly team cycle bonus (10% of whatever your Emerald coaches earn in team bonuses.)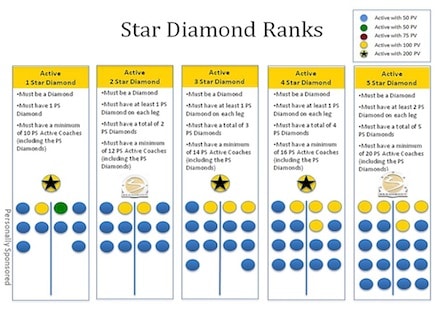 Then there is Star Diamonds!
Each "Star" represents a coach you've signed up that has also attained the Diamond Beachbody coach rank.
A 2-Star Diamond is someone with a Diamond coach on each leg. They will also earn .5% of the quarterly Diamond Bonus Pool which is a nice bonus! A Beachbody Coach ranked at 15-Star Diamond could make 6-figures just from bonuses. Crazy right?
I know all of the Beachbody Coach Ranks can sound downright confusing. My mom and I would love to help you if you have any questions. Our email is thegirls@soreyfitness.com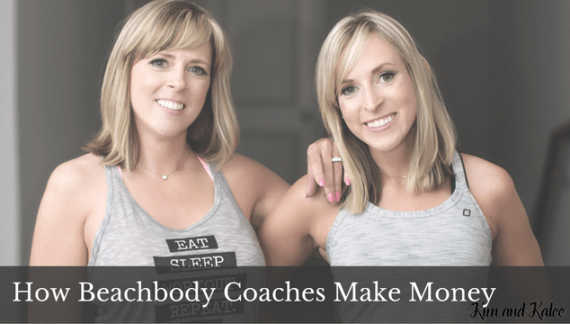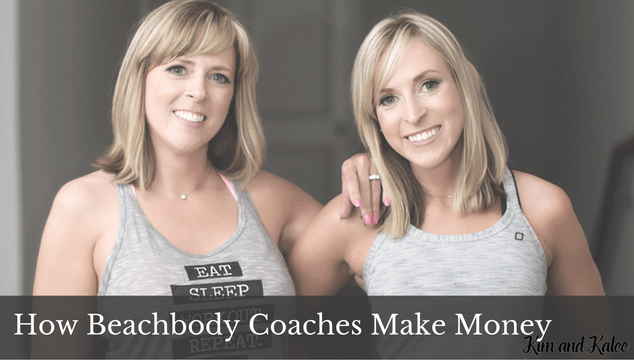 Are you ready to sign up as a Beachbody coach?
We'd love to help you get started and continue to reach your goals. We offer our team a 9 Day JUMPSTART training, 3-weeks of training based on YOUR goals, year-round incentives and a private Facebook group for support.
Please fill out this application if you're interested in joining our team. We'll reply within 24 hours.

Beachbody does not guarantee any level of success or income from the Team Beachbody Coach Opportunity. Each Coach's income depends on his or her own efforts, diligence, and skill. See our Statement of Independent Coach Earnings located in the Coach Online Office for the most recent information on our Coaches' actual incomes.
The Statement of Independent Coach Earnings can be found at