What's a Diamond Beachbody Coach? [Plus Find Out How They Much They Make]
This post may contain affiliate links. All opinions shared are my own. As an Amazon Associate I earn from qualifying purchases. Click to view our full disclosure.
Becoming a Diamond Beachbody Coach is definitely a milestone for a coach. It's when you really can start to see it as a business and start building momentum. We'll outline what the rank means, as well as, how much Diamond Beachbody Coaches make. We'll also look at the requirements for earning the title.
Whether you're already a coach, looking into coaching, or trying to figure out what exactly your friend is doing – we hope this helps.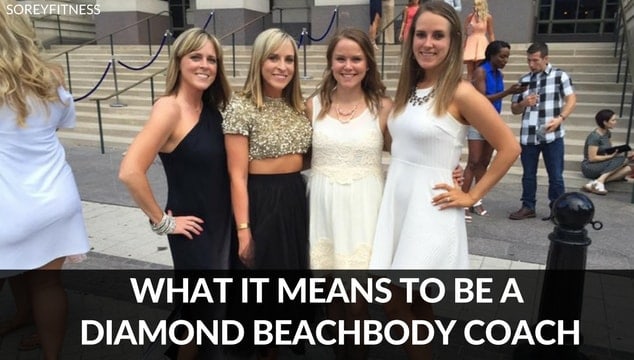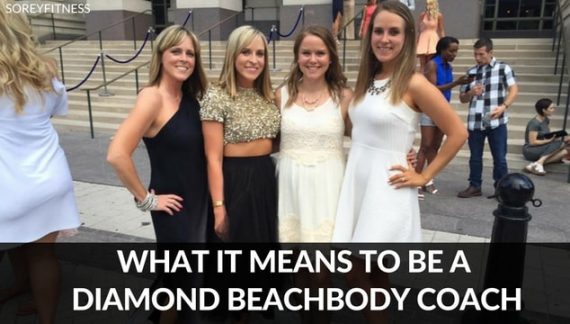 What is a Beachbody Diamond Coach?
A Beachbody Diamond Coach is someone that has worked to build a team of coaches they mentor. At a minimum, 8 people have signed up with a Diamond coach in order for them to hit that rank. From those 8 teammates, 2 of them have also hit Emerald Status – which means that 2 of the 8 have had 2 people sign up as coaches.
Typically people hitting diamond are go-getters, building a strong brand, and there helping other people get started as a coach as well. Hitting "Diamond" is big step, and its a stepping stone to bigger goals as well like star diamond ranks and hitting Elite.
You may also like: Beachbody Coach Guide; Everything You Need to Know About Coaching
How Much do Diamond Beachbody Coaches Make?
Diamond Beachbody Coaches get paid on commission plus team volume.
Every coach makes 25% flat commission – this never decreases or increases with rank.
Team Volume is a weekly BONUS based on how well your team of coaches is doing.
Diamond also receive a 10% weekly bonus (10% of whatever your Emerald coaches earn in team bonuses.)
How much a Beachbody Diamond Coach makes varies on their personal sales and team.
Why?
If they are selling products, there commission will be good. If there team is also doing well, they will see a larger team bonus each week.
A diamond maxes out their team bonus at $1000 per week; however, most Diamond Beachbody coaches don't hit that max before moving onto the next rank of Star Diamond.
Beachbody disclosed in 2012 how much Diamond coaches made:
Low $212
Average $18,175
High $136,818
It's important to note – that this isn't a get rich quick scheme. You really do have to work. The more people you help, the more successful you'll be typically. Beachbody does not guarantee any level of success or income from the TeamBeachbody Coach Opportunity. Each Coach's income depends on his or her own efforts, diligence, and skill.
You may also like: Beachbody Coach Income: How Your Friends Are Making Money
What Does it Take to be a Diamond Beachbody Coach?
There are 3 Steps Become a Beachbody Diamond Coach:
Have 8 people sign up to coach with you as their mentor (4 on each leg)
2 of those coaches must hit Emerald (or higher). You need 1 on the left, and 1 on the right.
You need at least 100 PV (personal volume) a month. This comes from what you personally order or personally sell.
Here's a visual of these 3 steps:
It's important to note that coaches not sponsored by you, do not count towards your rank. For example, we may have someone wanting to sign up to coach with us as their mentor. We may place them on your right leg. This person would help your team volume, but they would not count towards your rank. Your rank is only based on coaches signing up with YOU as their mentor.
You may also like: The Different Beachbody Coach Ranks & Compensation
Why Become a Diamond Beachbody Coach?
Becoming a Diamond Coach can create a momentum that helps you hit other goals! We're happy to strategize these goals with our coaches, and if you're looking to sign up as a coach, we'd love to talk to you as well.
There are 3 main reasons why you want to become a Diamond Beachbody Coach:
Diamond rank means you're helping more people each month get healthier and fit.
The rank also builds your creditability. We had people come out of the woodwork asking to join our challenge & team when they saw us hit that big goal!
Diamond means you're creating a team versus having to do everything alone.
We absolutely love our team, and now they are creating teams of their own! It's so cool to watch it grow and to know we helped start a movement versus just a one man show.
Are you thinking of becoming a Beachbody Coach?
We started coaching back in 2011, and by December 2012 we were full-time. Since then, we've been able to help thousands of people with their health and fitness goals, as well as, their coaching goals!
We're considered an Elite team which means our team has been growing faster than the majority of teams in the company.
We also offer exclusive training including a training website, Q&A's with 1 on 1's with top coaches, and much more!