What to Know About BODi & Major Changes at Beachbody
This post may contain affiliate links. All opinions shared are my own. As an Amazon Associate I earn from qualifying purchases. Click to view our full disclosure.
is Beachbody Changing their name?
Beachbody CEO, Carl Daikeler, announced a much-needed brand change this past October.
Beachbody will merge under the name BODi which is short for Beachbody on Demand Interactive.
Starting 2023, Beachbody on Demand (BOD) as we know it will end, and you'll only be able to get a monthly or annual membership to BODi.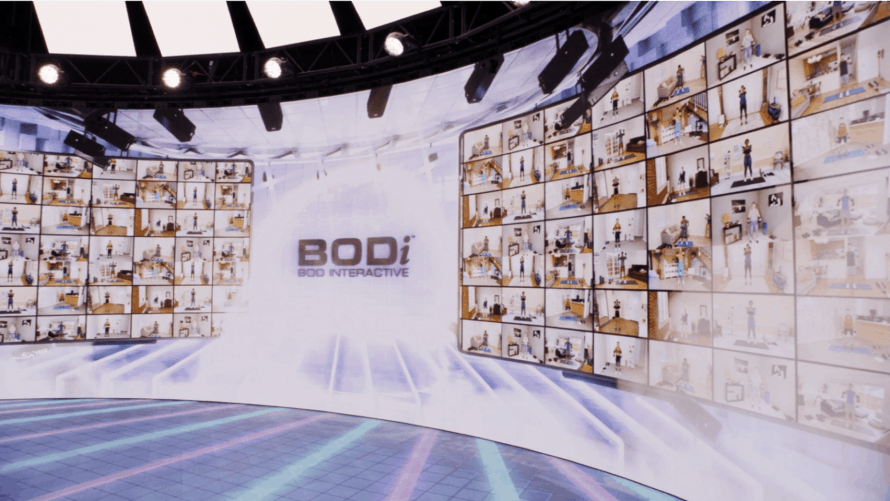 Is BODi different than Beachbody?
Beachbody on Demand currently hosts all of the full workout programs from the Beachbody super trainers.
These include but are not limited to: 21 Day Fix, Fire and Flow, Focus T25, LIIFT4, 80 Day Obsession, 6 Weeks of the Work, and the 3 Week Yoga Retreat.
BODi (Beachbody on Demand Interactive) includes all of the workout programs, as well as, live classes, on-demand classes, and indoor cycling classes for the Beachbody MYX bike.
BODi also includes popular music in about every music genre — something that has been missing from their programs the past few years.
Along with the current classes, the BODi fitness platform will also include new classes from popular Beachbody super trainers each month!
Members will get access to Live Featured Workouts, as well as, a new Beachbody BODi block each month.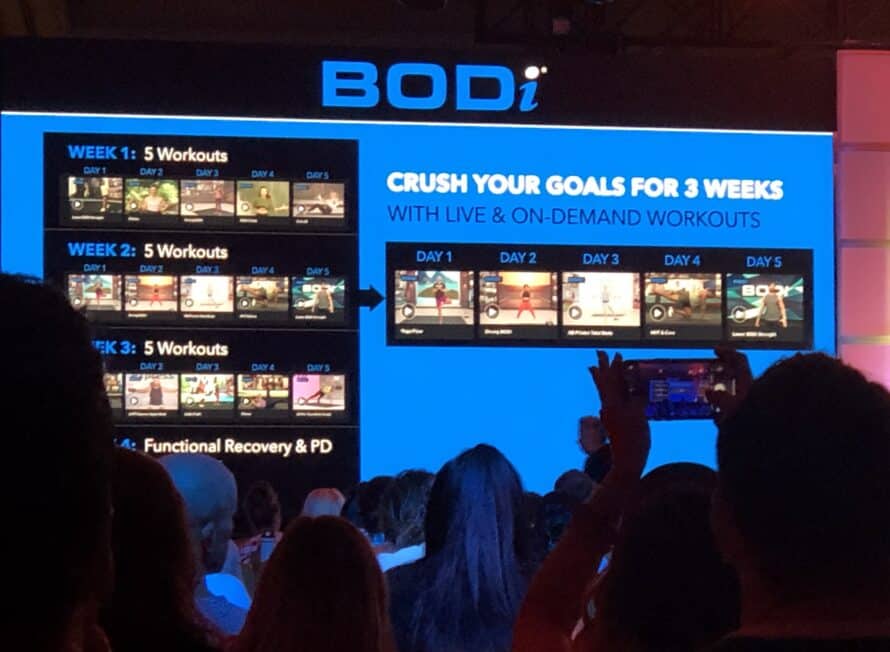 How do Beachbody BODi Blocks Work?
BODi Blocks consist of 5 workouts a week for 3 weeks. The 4th week of the month is your recovery week. Every month there are at least 3 blocks to choose from – Burn, Build, or Ride. Members can also choose to unlock a 4th BODi block led by a specific Beachbody trainer starting in 2023.
Current BODi members can try the first preview BODi block with Autumn Calabrese for free! You'll find Healthy Obsession as an option on your streaming app.
How do I join?
BODi members just need to be in a BODgroup and have an active membership to join each month.
How do I unlock the 4th BODi Block?
You'll be able to access Burn, Build, and Ride blocks with your BODi membership, but if you want the special block with 1 super trainer each month, you'll have to unlock it.
You can unlock the 4th BODi Block 3 ways-
Be on a Home Direct Supplement like Shakeology or Beachbody Performance
Order a Total Solution Pack in the month prior
OR pay a small fee to unlock it (probably $29.95 but to be announced closer)
Any of these 3 ways would give you access.
A Sneak Peek at The 4 BODi Blocks
With BODi Blocks, there will always be an option for you and your fitness goals.
BURN It
If you're looking for a cardio based program that also helps your muscle tone, the Burn It block is for you! It includes 3 days of cardio and 2 days of strength training.
BUILD IT
If you're looking to build muscle, you'll love the hypertrophy-training BODi Block. You'll do resistance training 3x a week and cardio 2x a week.
RIDE It
If you have a stationary bike, you can also focus on indoor cycling classes. You'll also get in a little strength and flexibility with this block.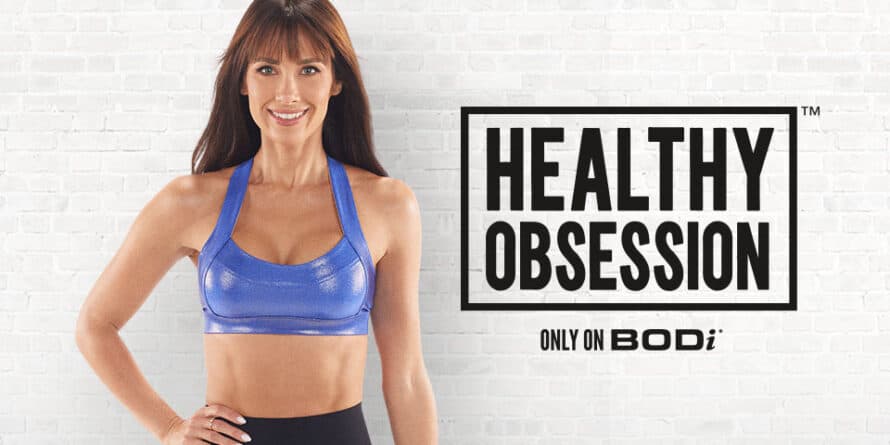 Special Beachbody Trainer Block
Each month (starting in 2023), there will be a special Super Trainer Block you can unlock.
There is a special free preview for current BODi members right now. It's Autumn Calabrese's Healthy Obsession.
Autumn's Healthy Obsession
The fresh take on 80 Day Obsession will include 5 unique workouts that are 50-60 minutes. The BODi block will also include a functional recovery week and 2 lighter workouts to try.
You will need resistance loops, sliders, and weights for the workouts.
| | |
| --- | --- |
| Day | Workout |
| Day 1 | TOTAL BODY CORE |
| Day 2 | BOOTY |
| Day 3 | CARDIO FUSION |
| Day 4 | AAA |
| Day 5 | LEGS |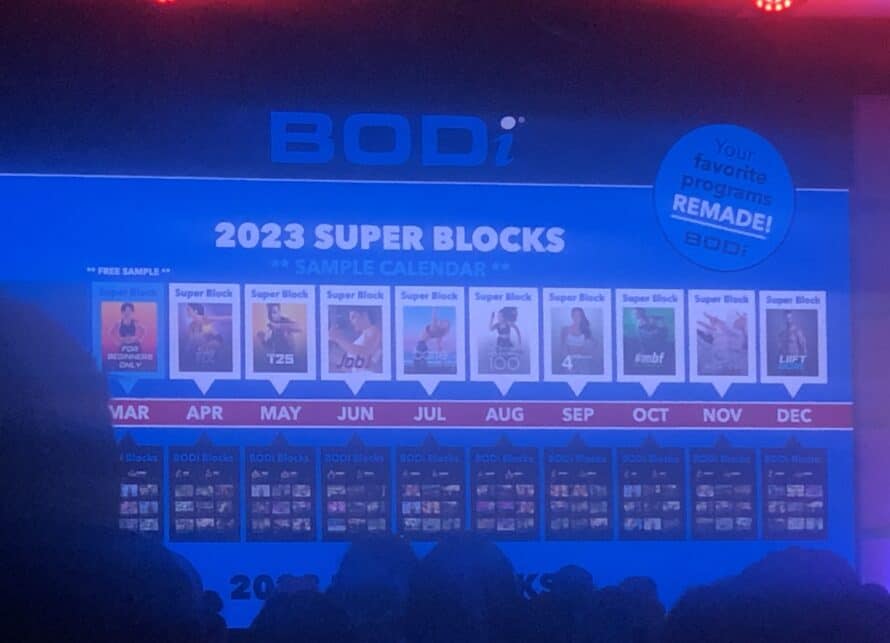 Other BODi Blocks in the Works
Below are the tentative BODi blocks coming in 2023.
We've listed the program name just to tell you what TYPE of workout to expect.
These will be ALL new workouts.
As of right now, we don't believe Amoila Cesar, Idalis Velazquez, or Lee Jimenez will host one of the monthly blocks. We're disappointed — especially with Autumn possibly having 3 within a year. Maybe this will change as the plans progress.
We also do not expect Tony Horton or Chalene Johnson to be the BODi platform with new workouts. We believe members will still have access to the P90X workouts, as well as, TurboFire and PiYo though.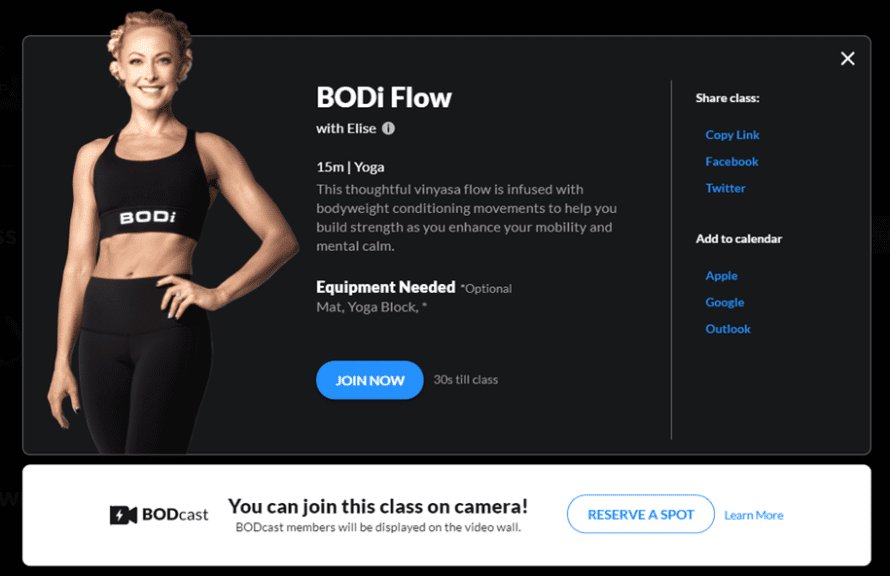 How to Join a Live Workout
The trainer blocks will more than likely be filmed ahead of time, but you can still hop on the live BODcast and get real-time feedback from the other trainers!
There are 75 spots for each of the live classes. You can sign up 24 hours before the class to be on the large screens during the workout, and if the class is full – you can still join it live. You just won't be on the screen.
Beachbody BODi Cost
The cost of a BODi membership is likely to change in 2023. Currently, their website shows an annual BODi membership is $119.88 in the United States for a membership, but we've seen projections being higher in 2023.
So if you're considering BODi and you'll use the membership, it may be worth signing up now to save a little money.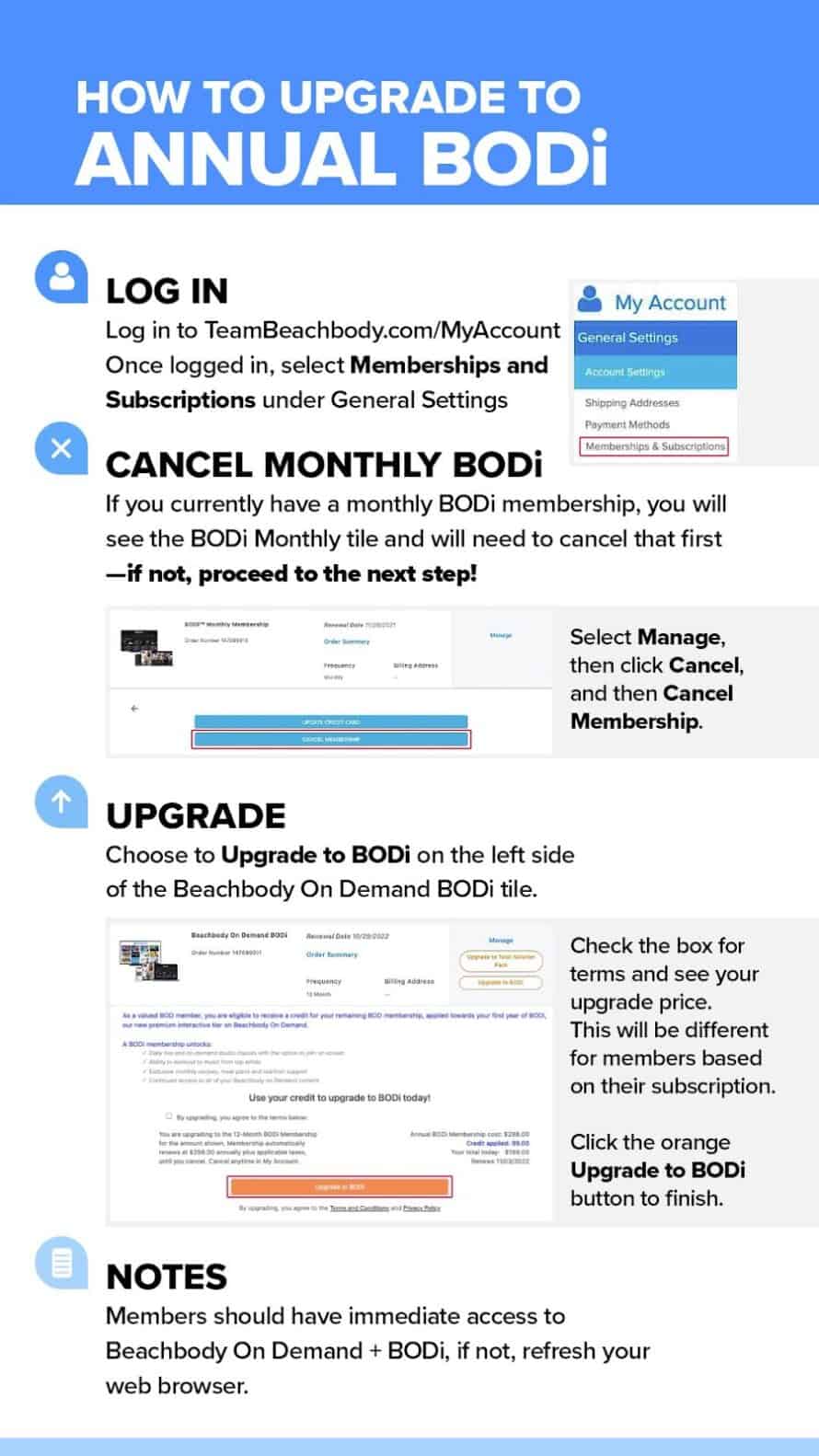 If you already have Beachbody on Demand (soon to be retired): You can go upgrade to BODi by going to the Memberships & Subscriptions section of your account.
New Members: You can purchase your BOD + BODi membership either as a monthly membership or annual option. You can also choose a Total Solution Pack with BOD + BODi.
BODi Day Pass: If you're unsure about it all, try the BODi Day pass. It gives you access to everything but the MYX bike workouts.
How much is BODi yearly?
We've heard BODi will be $179 in the United States and $215 in Canada soon. Right now you can GET BODI FOR $119.88.
Do BODi Coaches get a discount?
Coaches get a discount on a ton of products, but they do not get a discount on BODi.
Does BODi have a 30 day money back guarantee?
Yes.
Yes, you can cancel BODi anytime by going to Cancel Future Billings under your account.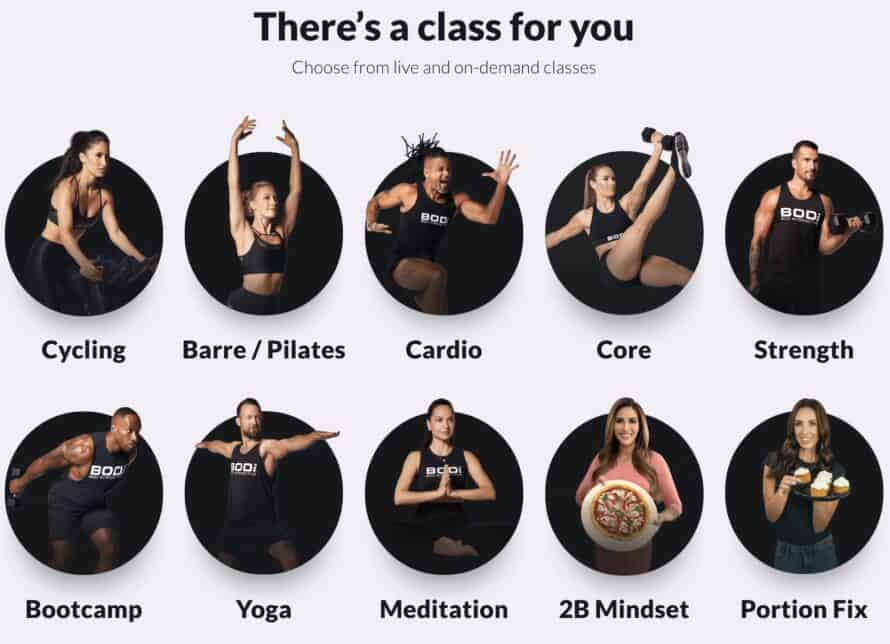 BODi Review – Pros & Cons
PROs
We are excited for the live classes and consistent plan for each month.
While we love new program launches, they can get very overwhelming with different release dates and unlock-offers.
The BODi blocks offer both coaches and clients the ability to experience something new each month, but they also can see what is coming in months ahead!
While one block has to be unlocked, members do get access to dozens of new workouts each month with this new set-up!
CONs
We do believe that Megan's Sure Thing may be the last full-program designed for a while though.
We will really miss the comprehensive approach of a full Beachbody program.
The trainer can just offer more in 8 weeks versus just 1.
With that said — there is evidence that doing a progressive set (increasing the weight or reps but doing the same moves in the same order) can be very beneficial to your endurance and strength.
We also all have our favorite trainers — so we aren't sure about working out with just anyone in the Burn, Build, or Ride BODi Blocks. But we're willing to give it a try.
Based on when the company pivoted from DVDs to streaming, members should expect a lot of fun but also a few hiccups.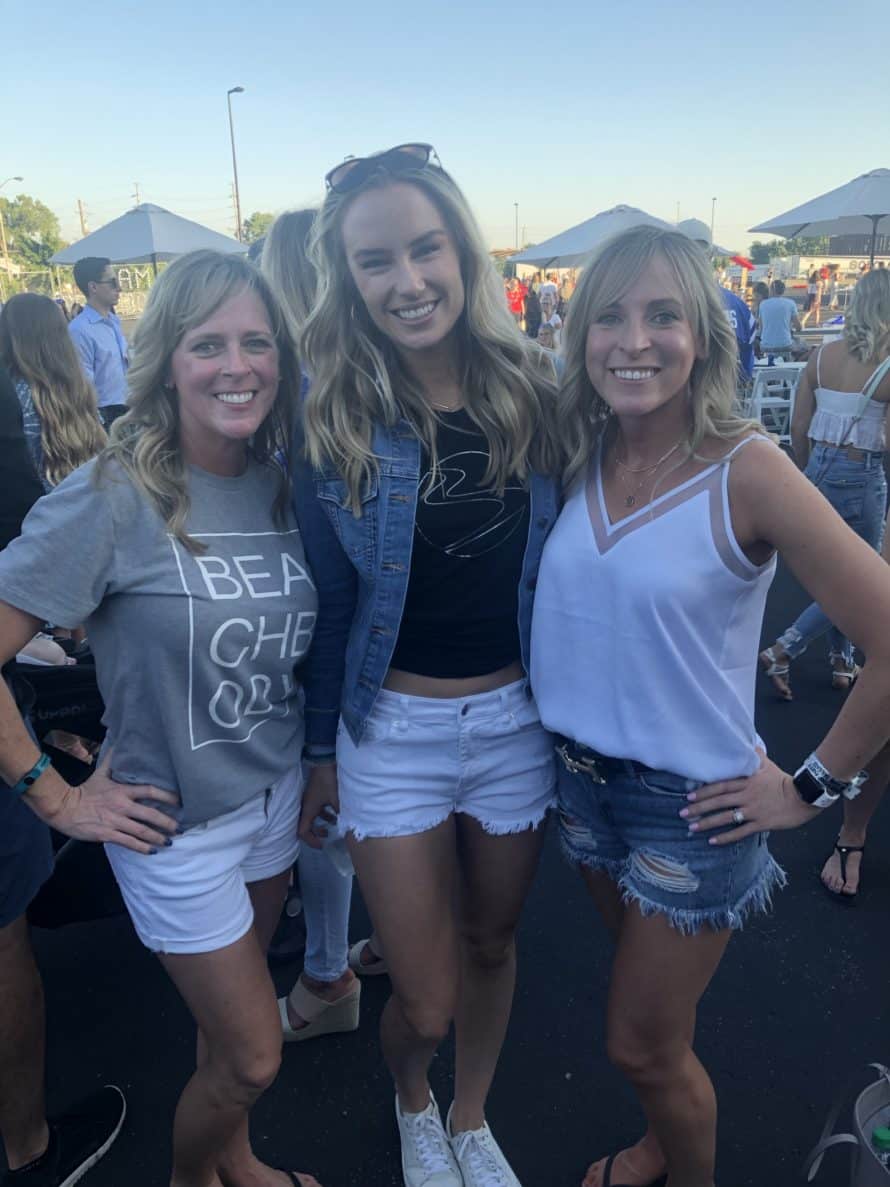 Final Word
We know these changes happening at Beachbody can be confusing. Just the ordering process can feel daunting — we get it. Options are nice, but can I just click "Buy" already?!
That's where a free Beachbody Coach comes in! Not only can we help with continual support in a BODgroup or on Facebook, we can also provide a direct link for you to buy the perfect option for your fitness goals and budget.
My mom and I have coached for over a decade, and we are here to help you every step of the way.
So if you're not working with a coach, email us at thegirls@soreyfitness.com or use the form below (or click here to have the form open in a new tab) to get started!
It's free!