Sure Thing Workout – Megan Davies 2022 Beachbody Workout
This post may contain affiliate links. All opinions shared are my own. As an Amazon Associate I earn from qualifying purchases. Click to view our full disclosure.
Beachbody Super Trainer Megan Davies'
Sure Thing
workouts come out December 2022. Her 8 week fitness program combines endurance and power training for an all-in approach to get results quickly.
Get the sample workout here!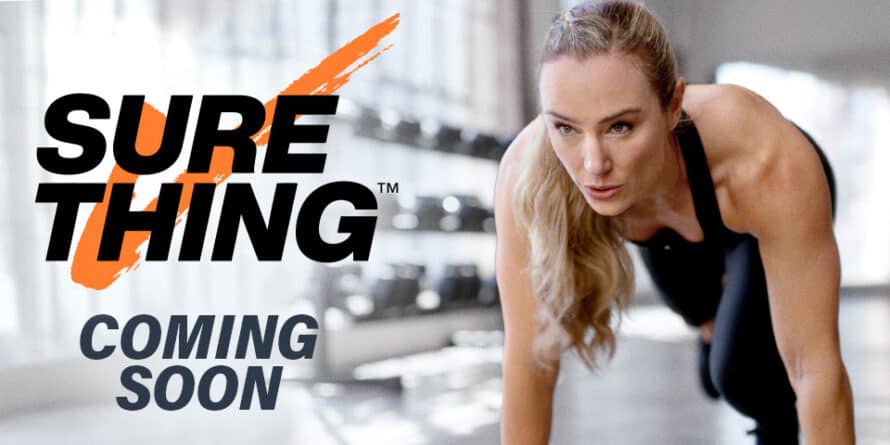 We loved Megan Davies' in Muscle Burns Fat (MBF), and Sure Thing looks like the next step in her intense but approachable training style!
Plus, you workout just 5 days a week, 30-45 minutes a day — which is realistic for our busy schedule.
What is Sure Thing?
Megan Davies' newest Beachbody workout, Sure Thing, combines endurance, cardio-conditioning, and power-based strength training to build a strong body in 8 weeks.
The workouts are 30-45 minutes long, 5 days a week, and Megan's taking the guesswork out of the nutrition component of the program, too.
She focuses on "Type Training" which is a science-based approach to fitness. This helps prevent overtraining or fitness plateaus.
What Equipment Do I Need for Sure Thing?
You'll need at least 3 sets of dumbbells: light, medium, and heavy.
You'll also need Strength Slides.
Program length:
8 Weeks
Workouts per week:
5
Workout length:
30-45 Minutes
Equipment needed:
Required: Light, Medium, and Heavy Dumbbells; Sliders
Optional: Yoga Mat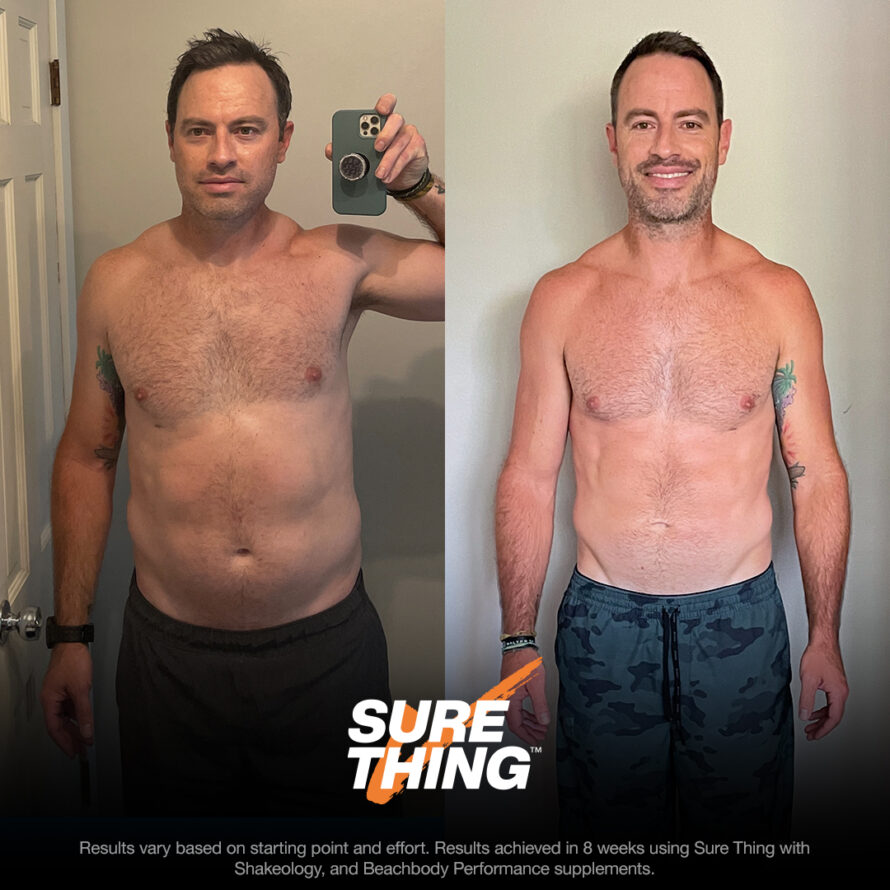 Sure Thing Results
The results people are getting after 8 weeks of the program are pretty impressive.
Since it's a new program, there are too many before and after photos yet.
As we see more, we will share them. We try to choose the ones with the best lighting where the person is wearing the same outfit and hairstyle, but these were the best we've found so far.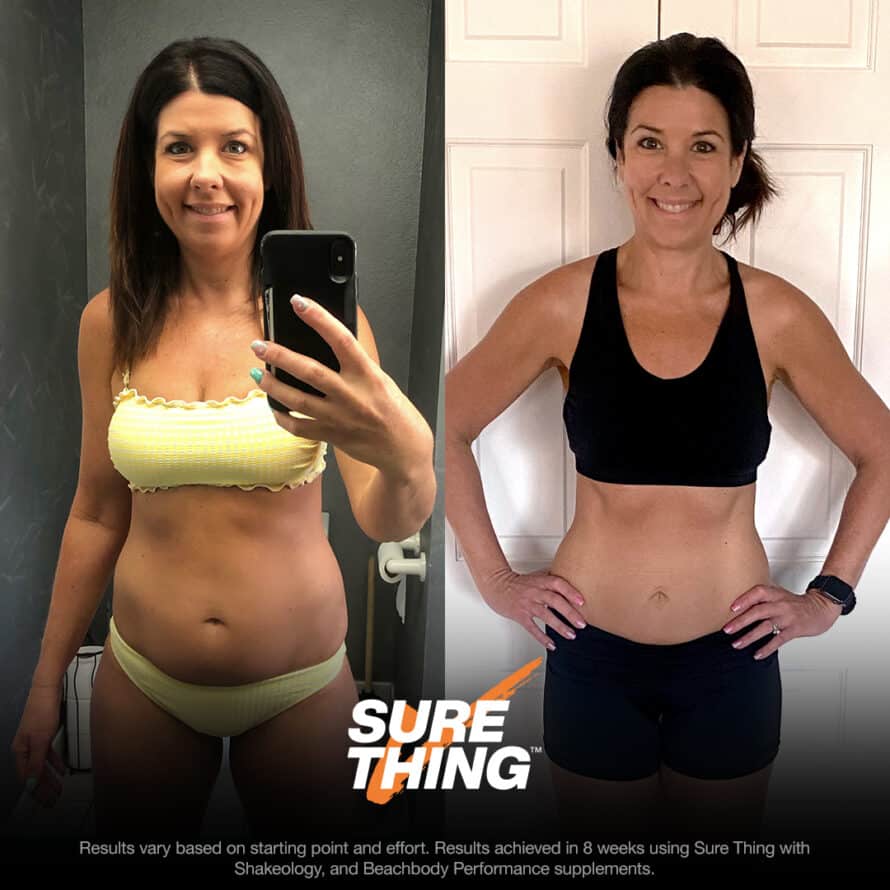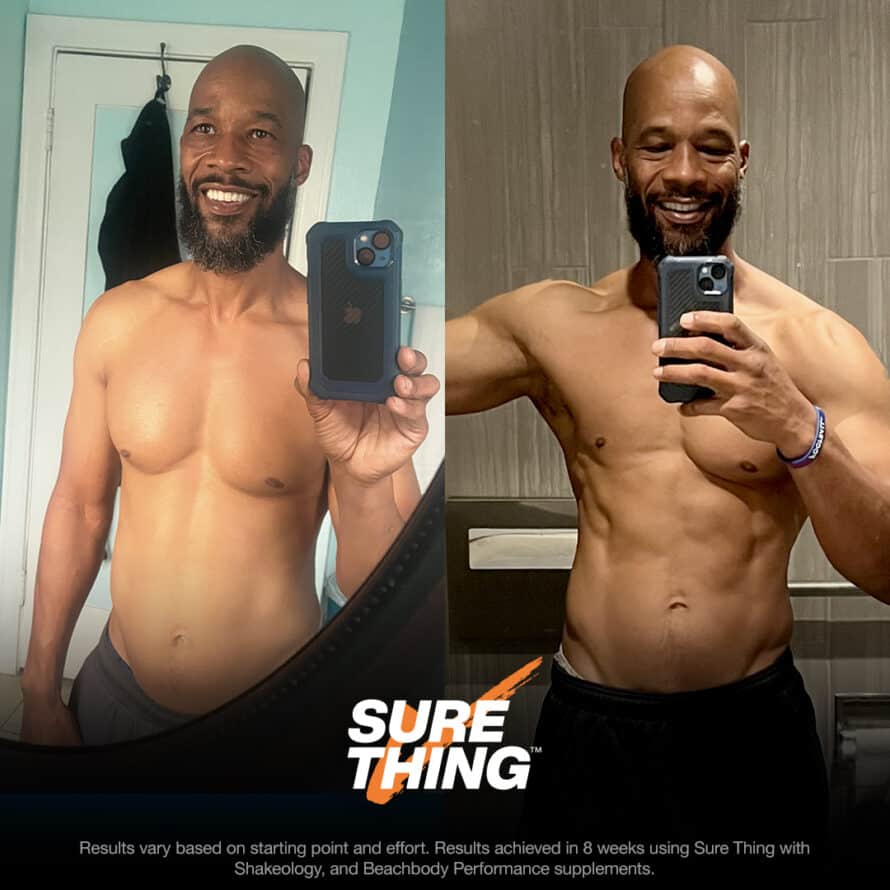 Who will love Sure Thing?
If you're looking for a no-nonsense approach to working out and your nutrition, Sure Thing is for you.
The program was designed to be adaptable no matter your fitness level. Beginners can modify, and advanced exercisers will be able to intensify the moves.
There is a low-impact modifier in Sure Thing.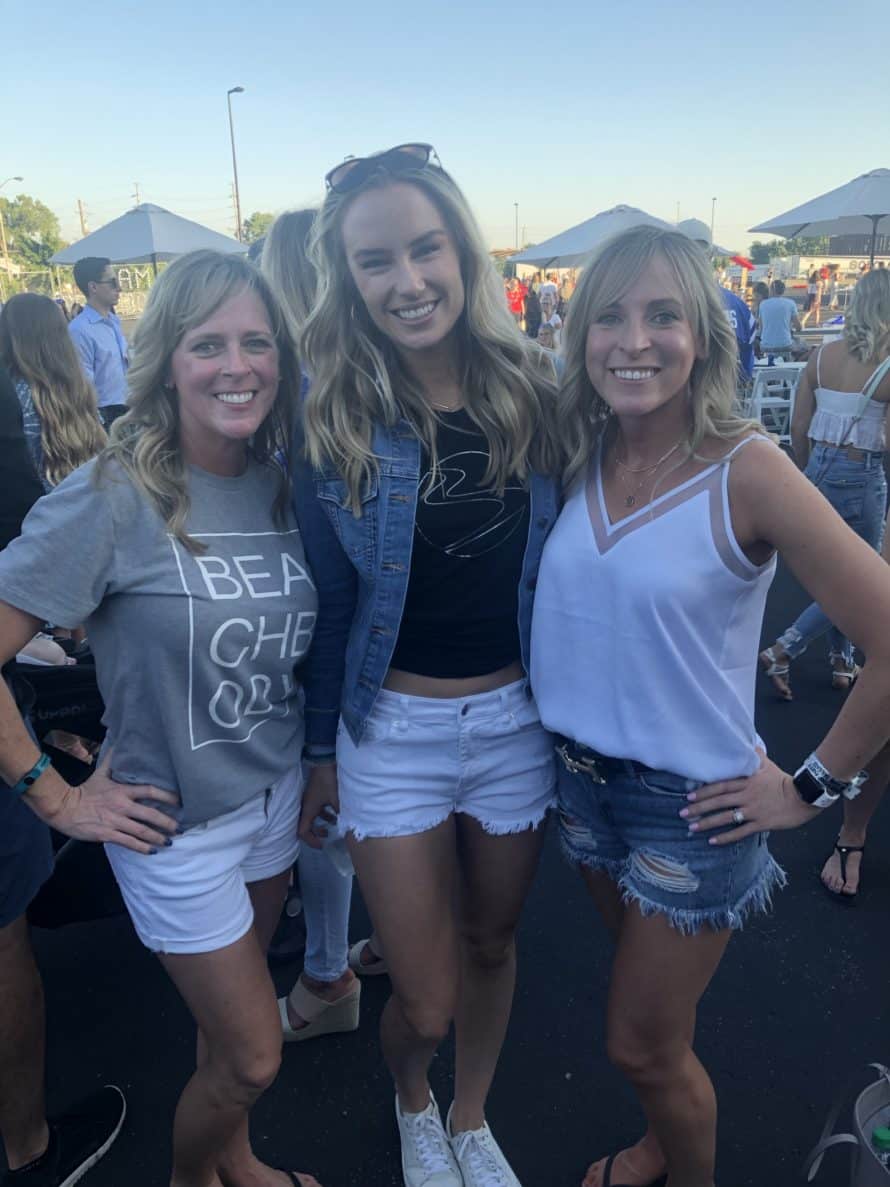 Who is Megan again?
Megan Davies is a NSCA certified personal trainer and a Beachbody super trainer. She created Clean Week, #mbf Muscle Burns Fat, and #mbfa Muscle Burns Fat Advanced.
We've had the chance to chat with her at several events, and she is so just as sweet and motivating in person as she is in her workouts.
You may also like our interview with Megan. We talked all about fitness, food, and fun!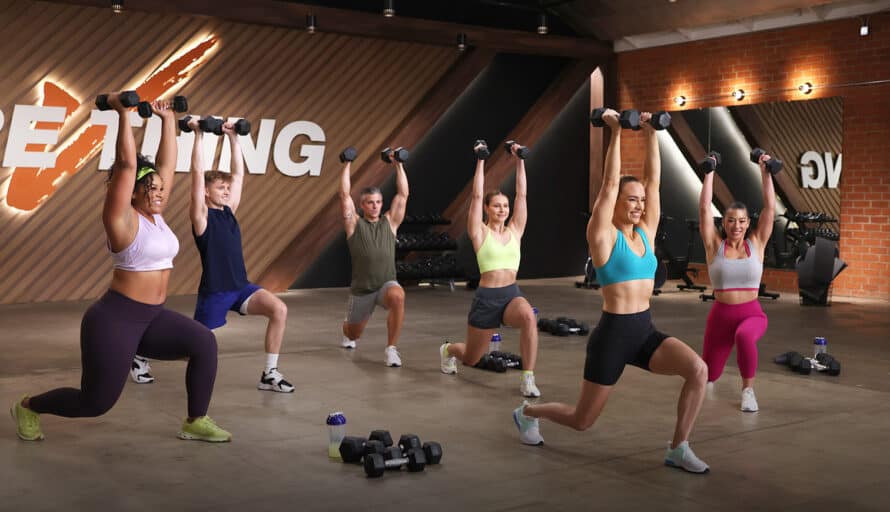 When does Sure Thing come out?
The Sure Thing sample workout will be available November 14, 2022. Early Access to Sure Thing starts December 6, 2022 for Coaches and Preferred Customers, and Customers can get Early Access starting December 20,2022. The program will be exclusively on Beachbody on Demand.
You can learn more about Beachbody on Demand or other Beachbody workouts here.