I think we can all agree – working out and eating healthy can be hard! Even as healthy living bloggers, we know sticking to a routine can be tough, and it's frustrating when you get off track.
Do you know the hardest part of getting healthy though?
It's just getting started! That's why we're so excited about Clean Week!
It's 7 days to help you get started right with meal plans, workouts, and superfoods!

If you're tired of feeling overwhelmed by choices, we're here to simplify it down for you.
What is Clean Week?
It's a week-long program combining 30-minute workouts, simple meals, and support to help you kickstart your results.
You can always continue to use the same plan for weeks, or you can move onto another at home workout with a meal plan specifically designed for those workouts. So we have you covered as you grow into your healthy habits!
You can expect:
Four 30 Minute Workouts on Beachbody on Demand
Meal Plans
To Feel Better
Get into Shape
Here's a quick 1-minute outlining it all:
Clean Week is all about trying healthy habits and giving you the confidence to keep going to make it a part of your routine.
The really cool part?
You aren't having to dish out a ton of money to see if working out at home and eating healthy is for you. You can just try out the workouts and meal plan and see what you think.
Who Should Do Clean Week?
It's a great program if you're just getting into improving their health or if you have tried before and it's just not "stuck."
The workouts and meal plan are designed for men and women – so it's a great way to get the whole family involved.
I also think it's a perfect program if you're needing a pick me up. You never know how strong you are until you push yourself to try something new. Committing to a new workout can lead you to improve each area of your life.
Remember:
You are no different than those people you see holding up the pair of jeans that they used to wear that are 2x their current size. You are just as capable of being a before and after as anyone.
I'm not saying that to just pump you up either. I know it's true because I've seen 1000s of people commit to getting healthier, and they are no different than you. So I know you can too!
You may also like Simple Ways to Improve Your Health in Under 5 Minutes
But What if You Hate to Workout?
I know for me if someone had told me I had to do cardio every day, I would quit within a week. But I love how strength training and yoga make me feel!
This week of workouts will help you learn what type of fitness you like too. The workouts include cardio, strength, core work and flexibility. You don't have to like every type of workout to get fit and healthy…thank goodness, right?
You might also like 7 Simple Tricks to Stay Motivated and Accomplish Any Goal
What About the Food on Clean Week?
You'll be given a meal plan to help guide you through the week. It literally outlines how to prep for the whole week to keep it easy.
You don't have to count calories or buy some exotic foods.
If you weight less than 185lbs, you get breakfast, Shakeology (or snack), lunch, dinner. If your weight is over 185lbs, you want to add in one additional snack.
The meal plan that is included with Clean Week gives you 7 recipes for each meal to pick from. This makes your meal prep easy, and it also leaves you room to choose your favorite foods without worrying.
The other cool thing is you'll be adding in Shakeology as a meal.
We started using it a few years ago, and we both saw a major change (see our review). I also love Shakeology from a lazy standpoint. I don't have to worry about getting in an extra vegetable or prepping a meal. Just blend and drink.
Shakeology is the secret to getting you the BEST results this week.
Shakeology provides the "missing link" to healthy nutrition that most people don't get in their everyday diets. It's super convenient and has helped us and our clients:
lose weight
cut cravings
boost energy
It contains the protein, fiber, antioxidants, vitamins, minerals, probiotics, and daily superfoods your body needs. When your body has those things, it can help cut cravings, provide energy, reduce muscle soreness, and even help digestion.
You can get whey-based or vegan Shakeology as a sampler for less than $10 a day. They have great flavors like chocolate, vanilla, café Latte, and strawberry.
Want to know more about Shakeology? Check out our Shakeology review and thoughts on its price here.
Megan Davies – the new trainer – is so awesome!
We've seen Megan from Beachbody's events and TV show, the 20s. Before becoming a Beachbody celebrity trainer, she ran her own gym! Our favorite thing about her is how motivating she is though. She's not a drill sergeant, but she's going to make you work!
Can a week make a difference?
Totally! ln a week, you'll learn about simple meal prep and how to stream your workouts.
Not only can you lose 1-2lbs a week at a healthy weight loss pace, but you'll feel the differences. You'll start feeling that energy and better digestion from Shakeology within just a couple of days, and those workouts will have you feeling lean and strong.
It's a great way to kick off your results – what else are you doing that week anyway?! Add it in!
How Do You Get Started?
Clean Week is brand new, and it just launched in October 2017.
When it does come out you'll receive:
4 streamable 30-minute workouts
Meal Plan
7 Shakeology Servings
The program is $29.95 which is like getting the workouts for free and a meal for less than $5 each day! Score!
Your workouts will be available at either option above.
You can order from any link above – it should show Kalee Dillard as your coach (or use the Coach Lookup ID 1001548).
If you want to start your healthy habits now – with a simple meal plan and short workouts -you can also email us at thegirls@soreyfitness.com
What if I already have Beachbody on Demand?
Beachbody on Demand (BOD) is the streaming service for home workouts. It also includes the option to print all of Beachbody's meal plans too!
We love the convenience to streaming, and with a membership, you have access to 700+ workouts!
If you already have BOD, the Clean Week workouts and meal plan should already be showing available to you at no extra cost. Then you can always add in your Shakeology then too if you'd like.
If you want to learn about streaming, check out this post, or try an FREE trial below.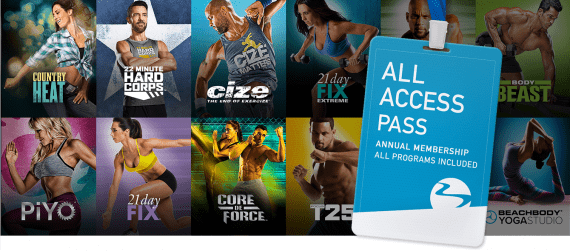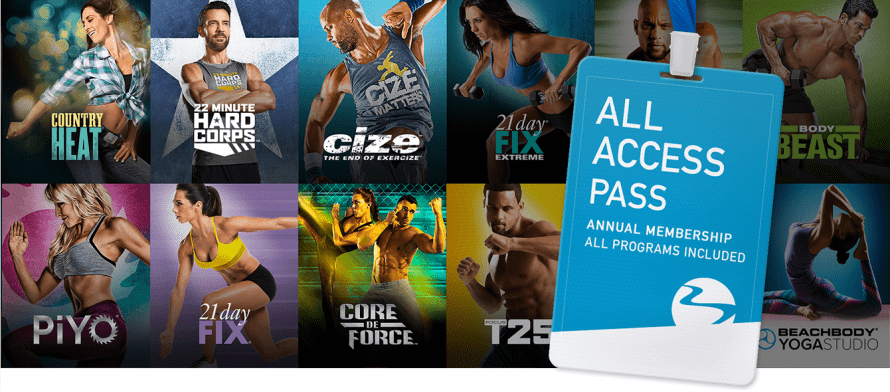 Want a Longer Workout Program?
If you're thinking – I know I want to commit for longer than a week, why not check out a 21 or 30-day program you can do multiple rounds of?
We've written reviews for each program below – just click to find out more.
We love YouV2 or Country Heat for beginners. Both are fun dance workouts.
If you'd like something more intense, T25 and 21 Day Fix could be the best fit for you.
Each of these options is 30 minutes or less and include a meal plan! If you have questions before ordering, please let us know as well by emailing us at thegirls@soreyfitness.com
What are you most excited about with Clean Week? Have you checked out Beachbody on Demand yet?
Your workouts will be available at either option above.
You can order from any link above – it should show Kalee Dillard as your coach (or use the Coach Lookup ID 1001548).
You might also like: