Focus T25 Review (2021) Is the Beachbody Workout for You?
This post may contain affiliate links. All opinions shared are my own. As an Amazon Associate I earn from qualifying purchases. Click to view our full disclosure.
In our Focus T25 Review, we look at Shaun T's 25-minute workout program's workouts, nutrition guide, and results to help you hit your goals.
The exercise program produces amazing results with just 25-minute workouts! If your fitness goals include weight loss and lean muscle, keep reading! This could be the perfect workout for you because it easily fits into even a busy schedule and doesn't require much space!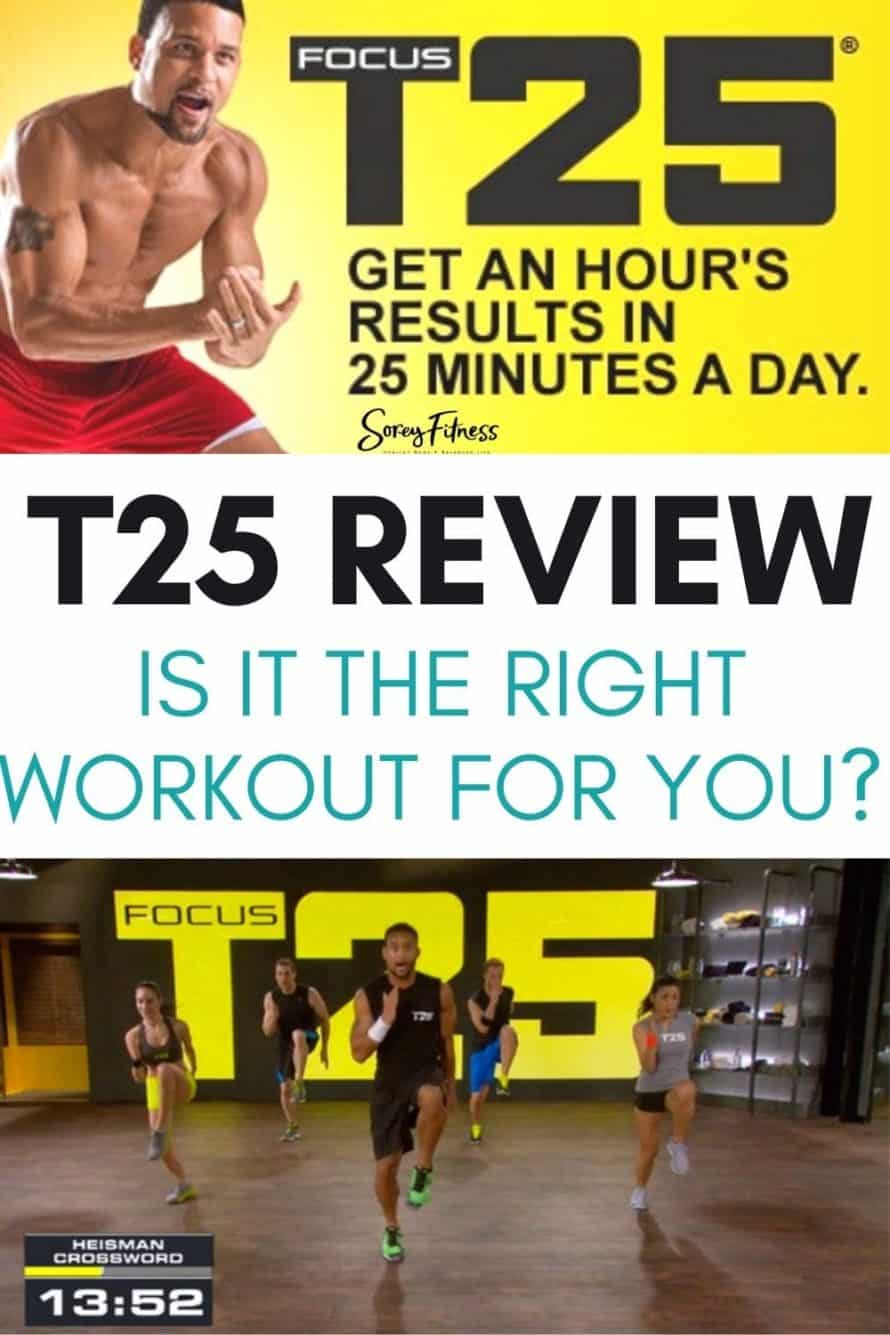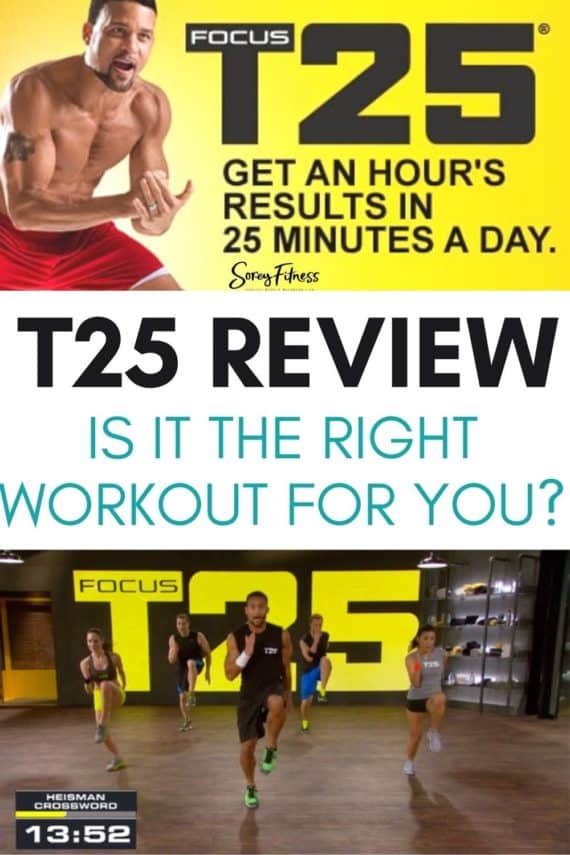 Our Focus T25 Review
We fell in love with Shaun T back in his Hip Hop Ab days! Then he gave us a whole new side of his personality and training with Insanity. Those workouts were long though — 30 to 60 minutes; so we never were too consistent with it (though Kalee's husband lost 40lbs with Insanity!)
T25 was perfect for us because you could get the kind of results from Insanity in less time! Don't get us wrong – you're going to have it to give it your ALL for 25 minutes, but the results are so worth it!
Does T25 really work to lose weight?
Beachbody Focus T25 exercise program helps you lose weight when you consistently follow the plan. The program combines burning calories, strength training, and a great nutrition program to help you lose weight and tone up.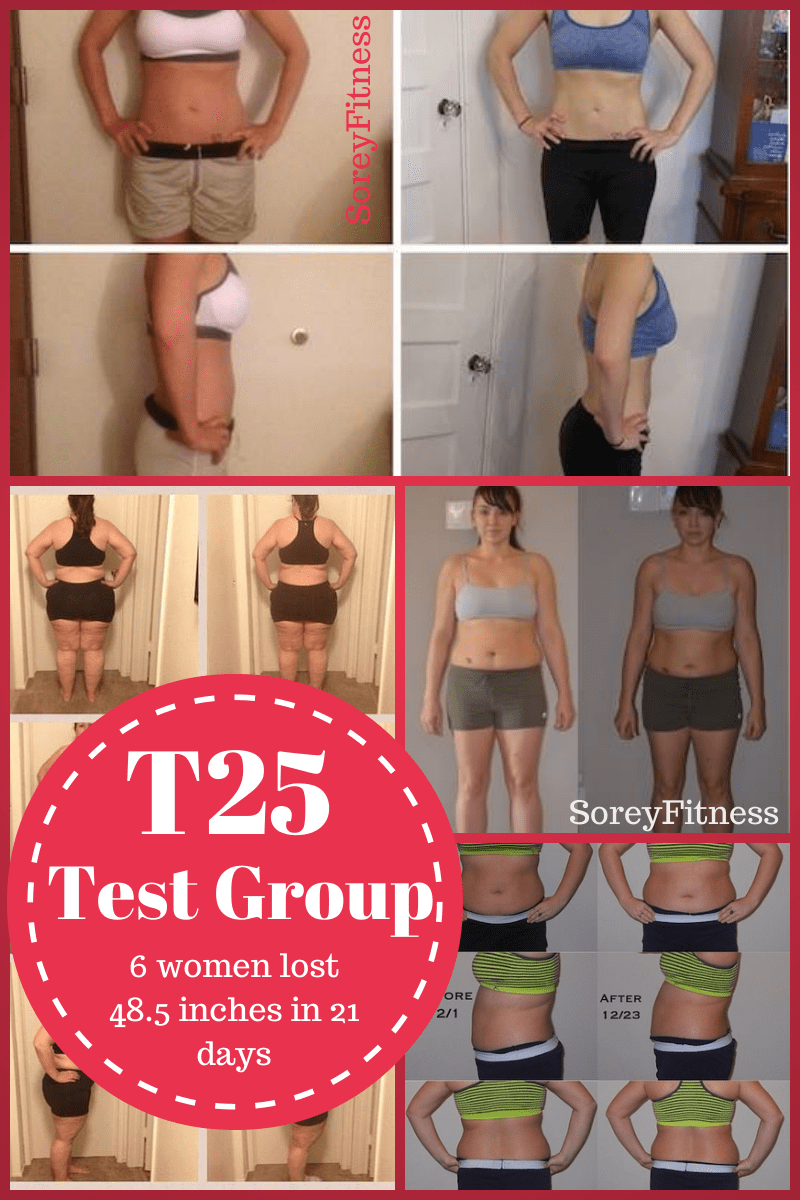 Focus T25 results
We asked 6 women to share their before and after photos from just 30 days of T25. They lost a total of 48.5 inches working out just 25 minutes a day and following the recommended diet! You can see more of their Focus T25 Results here!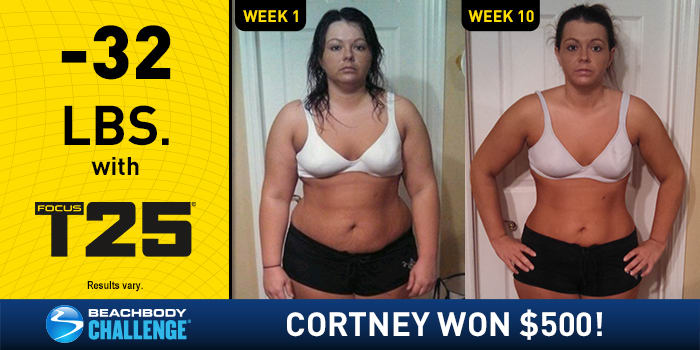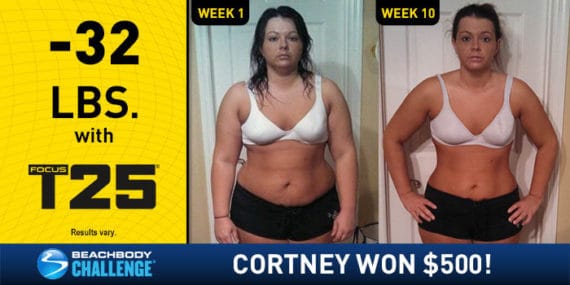 How long does it take to lose weight on T25?
Typically, you can expect to lose 1-2 lbs per week with any workout or diet plan – including T25. This means you could lose up to 8 lbs in the first month!

T25 Workout Calendar
The T25 Workout Schedule is broken down into 3 phases – alpha phase, beta phase, and gamma phase. Each phase includes different workouts to keep your muscles challenged during the entire program. There are 10 weeks of the home workout program, and you'll complete 25 minutes of exercise 5 or 6 days of the week.
How often should you do T25?
T25 is 5 days a week with a double workout on the fifth day (typically Friday). Lots of people choose to do the 2nd workout on Saturday and use Sunday as a rest day since they are intense workouts.
T25 Alpha Workouts (MONTH 1)
T25 Alpha Cardio – Traditional interval training that will boost your heart rate in minutes!
Speed 1.0 – Speed, agility, and stability
Total Body Circuit – Cardio with total body resistance moves
AB Intervals
T25 Lower Focus – Cardio mixed with lower body moves
Stretch Workout
T25 Beta Workouts (MONTH 2)
T25 Core Cardio
Speed 2.0
RIP't Circuit
Dynamic Core
Upper Body
Core Speed
IS THERE A 90 DAY SCHEDULE?
Yes, you can choose to add on Gamma which focuses on strength training. The T25 Gamma workouts are: The Pyramid, Rip't Up, Extreme Circuit, and Speed 3.0.
We liked to adding on Gamma the first time we did the workouts!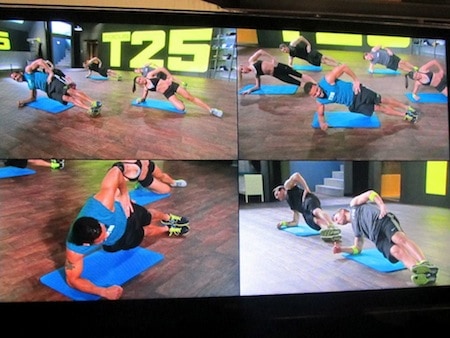 What are the workouts like?
Throughout the T25 fitness program, you'll be challenging each muscle group in different ways. Shaun T is like your own personal trainer challenging you through intense cardio workouts, body weight resistance moves, and weight training. Each workout includes a warm up, modified moves, and a lot of core work so you don't need to add-on additional ab workouts!
This program is an intense full-body routine, but if you commit the entire time, you'l be astonished by the results you can get in 10 week program!
What Equipment do you need for T25 Equipment?
You'll just need resistance bands or hand weights. You may also like having a yoga mat, but it's optional. If you're low on space, adjustable dumbbells are a great option as well!
Is T25 OK for beginners?
T25 accommodates all fitness levels because it includes a great modifier. However, if you feel like the workouts are too hard, you could always try a slower pace and give yourself enough time to recover after the interval training moves. You could also try Shaun T's Let's Get Up or Autumn's 21 Day Fix.
WHAT DO I DO ONCE I complate T25?
Insanity Max 30 is a great option after completing T25. We also compared Beachbody programs, and we think you may also like Shift Shop, 4 Weeks of the Prep, or MBF & MBFA.

T25 Nutrition Guide
We are often asked, "Will T25 get rid of belly fat?" and the truth is – no workout can spot train weight loss in a certain body part. We can build strength in an area, but the fat on top of the muscle will have to be burned off with a great diet plan!
Luckily, T25's recommended diet can help you find the right calorie intake and plan to get in the best shape of your life! We recommend adding on Ultimate Portion Fix or 2B Mindset on top of the brief quick start guide included in the program.
Along with following a great diet, you may also want to add in Shakeology as your daily dose of dense nutrition! We personally love the chocolate, and we also use Energize and Recover as workout supplements to help us push ourselves further in less time!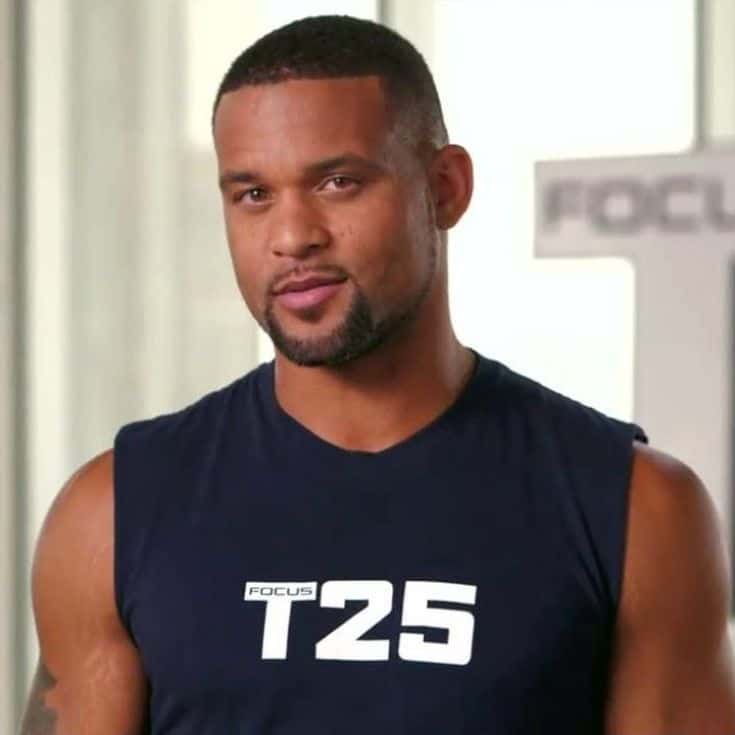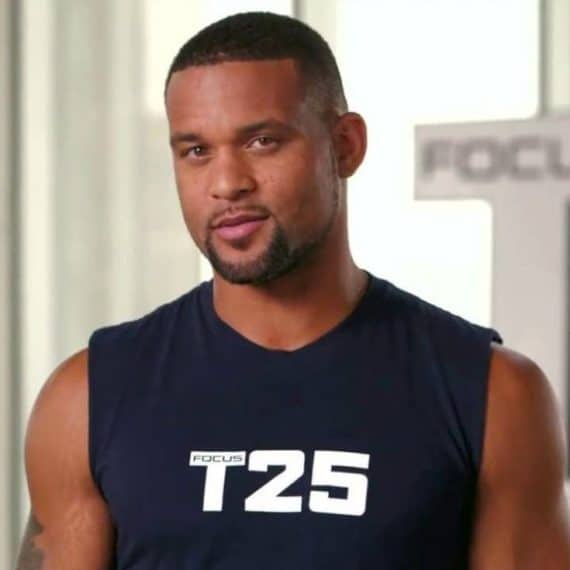 Shaun T
Shaun T is the creator of Insanity and Insanity Max. He also has other popular Beachbody workouts like Transform 20, Cize, Let's Get Up, and Rockin' Body!
Is T25 harder than insanity?
Originally marketed as just as hard – if not harder – than Insanity, Focus T25 is actually a little easier than Insanity in our opinion.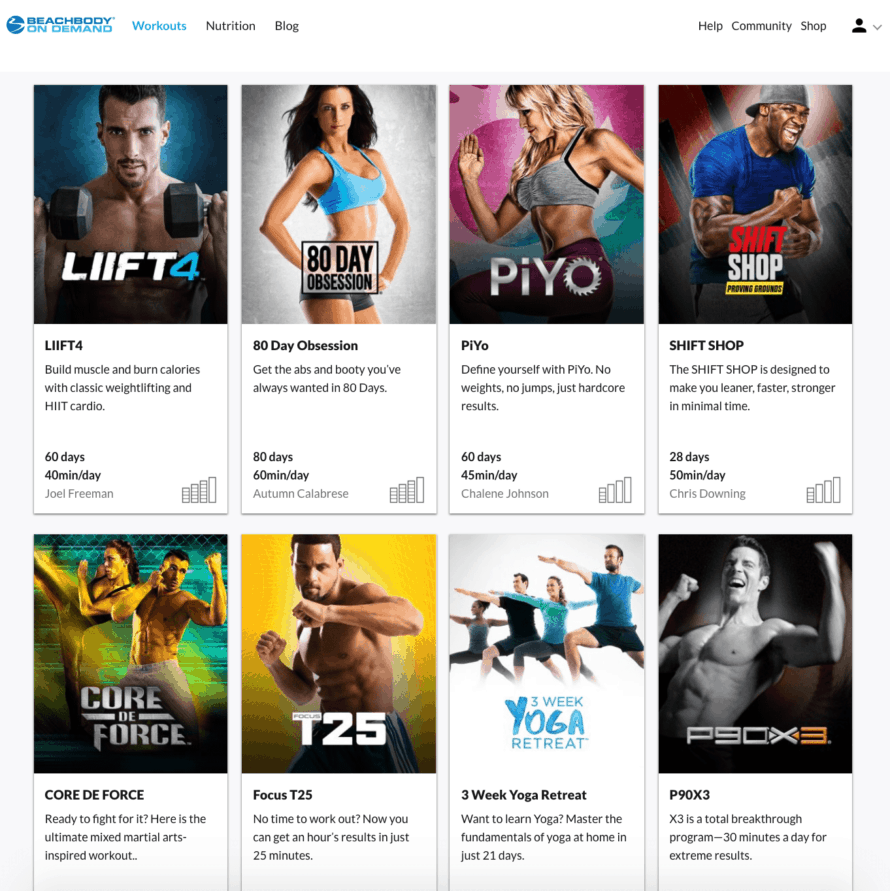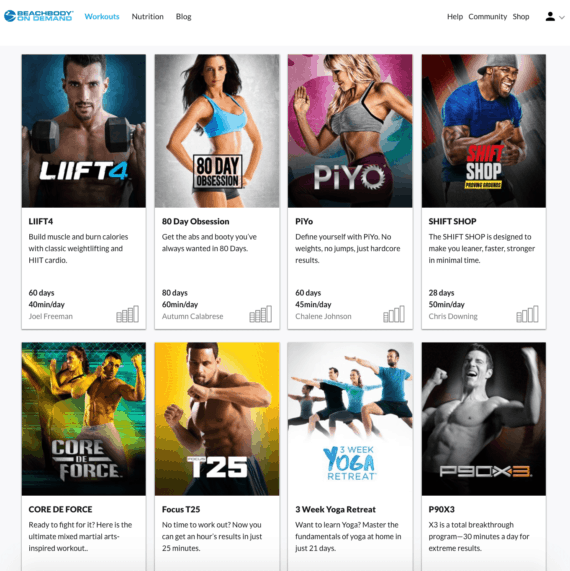 Ordering Focus T25
Since its release, Beachbody has been moving away from workout DVDs. Not to worry though — Beachbody on Demand gives you access to 40+ exercise programs including T25 and several other streaming exclusives like Shaun Week.
We recommend The Beachbody on Demand Challenge Pack with Shakeology or Workout Supplements!
This one package will give you everything you need to succeed! If you need additional nutrition help, the Ultimate Portion Fix + Beachbody on Demand Pack or 2B Mindset Pack may be the best choice!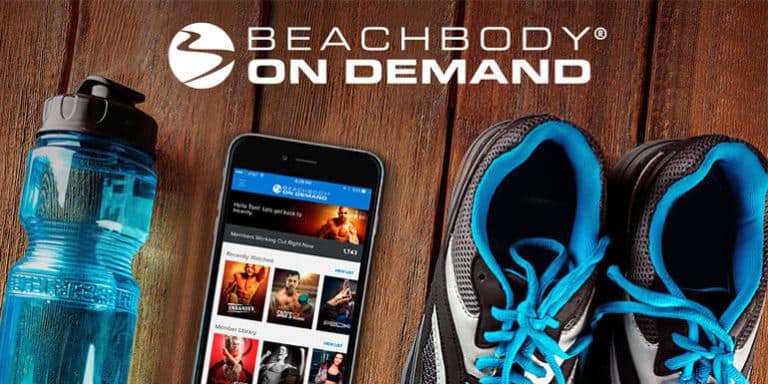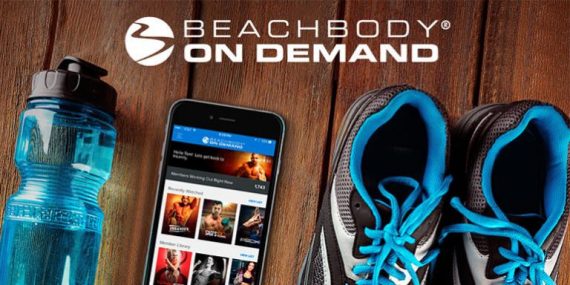 If you're unfamiliar with streaming check out our Beachbody on Demand review or find out how much it costs, how to download workouts, and how to get the workouts to your tv!

Beachbody Coach
Major studies have shown accountability can help you get the best results! A Beachbody coach is a real person just like you that has gotten in great shape with Beachbody products. We'd love to help you hit your goals and help with any questions!
You can reach out to us at thegirls@soreyfitness.com or join our upcoming 21 Day Challenge for additional support!
If you liked this Focus T25 review, you may also like: