Shaun T's LET'S GET UP! Workout – 2021 Review
This post may contain affiliate links. All opinions shared are my own. As an Amazon Associate I earn from qualifying purchases. Click to view our full disclosure.
Shaun T's LET'S GET UP! dance workout helps you feel good and feel healthy! We love that the 30-minute workouts are effective and promote body positivity, self-confidence, and joy.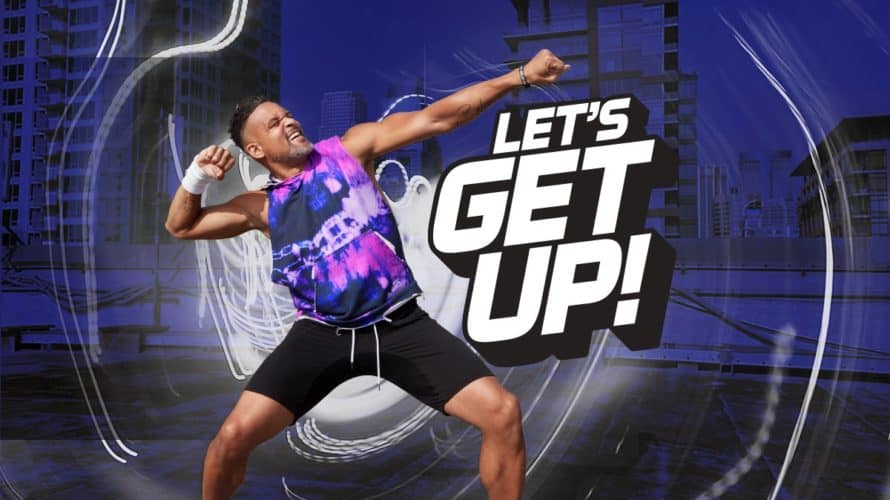 LET'S GET UP! Review
Shaun T created easy-to-follow cardio dance sequences, body-weight resistance training, and even his own Insanity-based HIIT moves set to music for this program. The music used is actually created by Shaun T and it's similar to the Cha-Cha Slide or the Electric Slide.
What We Loved:
Shaun T's energy
No repeating workouts
"Cameo" picture-in-picture feature shows you the next move coming up
Rhythm based strength workouts to get toned
Modifications offered in every workout
The dance workouts require no equipment, and the strength workouts require dumbbells. There are also 5 bonus stretching segments that you'll love after a workout!
With this program, you'll workout 30 minutes a day, 6 days a week.
Who should try LET'S GET UP!?
Anyone who likes dancing! If you want to get an idea of what the program will be like try out Hip Hop Abs, Rockin' Body, Cize, or YouV2 on Beachbody on Demand.
Can it be fun AND effective?
Shaun T did an amazing job making this workout fun and effective! Check out these LET'S GET UP before and after photos! One woman lost 14.5 lbs in 30 days, and the one man lost 21 lbs in 30 days.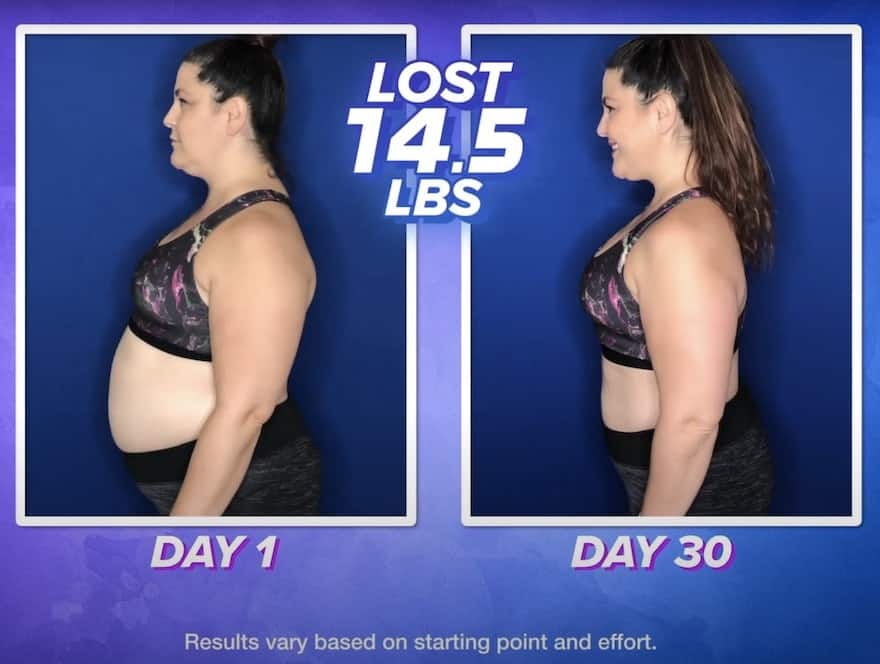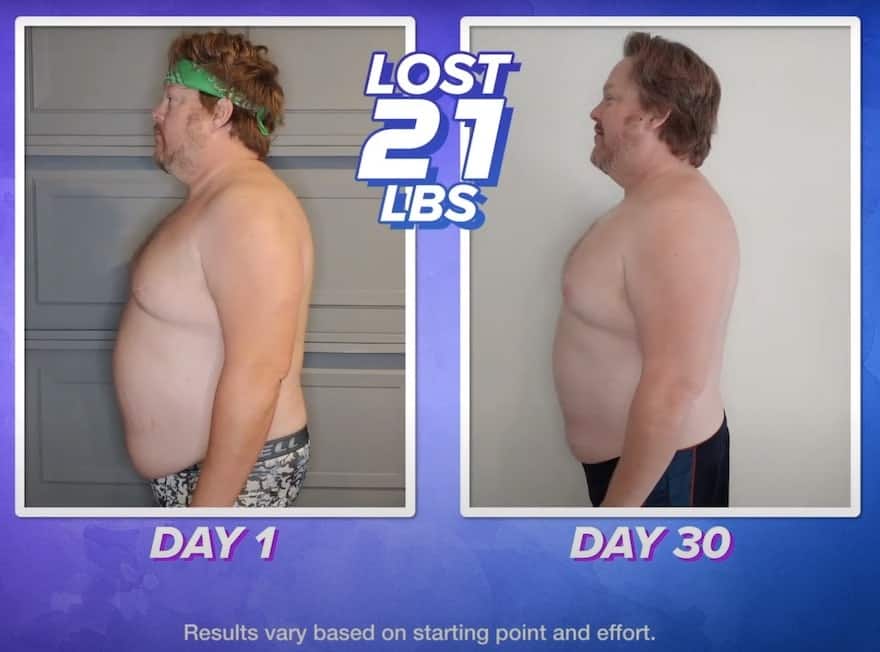 When is it available?
Shaun T's LET'S GET UP! workouts are available for early access in the Spring 2021. The workouts will be exclusively on Beachbody on Demand, and there will be no DVD option.
Let's Get Up! Summary
Shaun T's LET'S GET UP! workout program includes easy-to-follow dance routines, strength workouts, and 5 bonus stretch routines. You'll workout 30 minutes a day, 6 days a week, and you'll need a set of dumbbells. The program will be available in the Spring on Beachbody on Demand.