Which Beachbody Workout DVDs Are Gone Forever
This post may contain affiliate links. All opinions shared are my own. As an Amazon Associate I earn from qualifying purchases. Click to view our full disclosure.
We are constantly asked, "Is this new Beachbody workout going to be on DVD?" While new workouts haven't been on DVD, we had no idea Beachbody quit making DVDs for some programs already!
While not all of the Beachbody workouts DVDs are being discontinued (full list below), we do see this becoming a trend.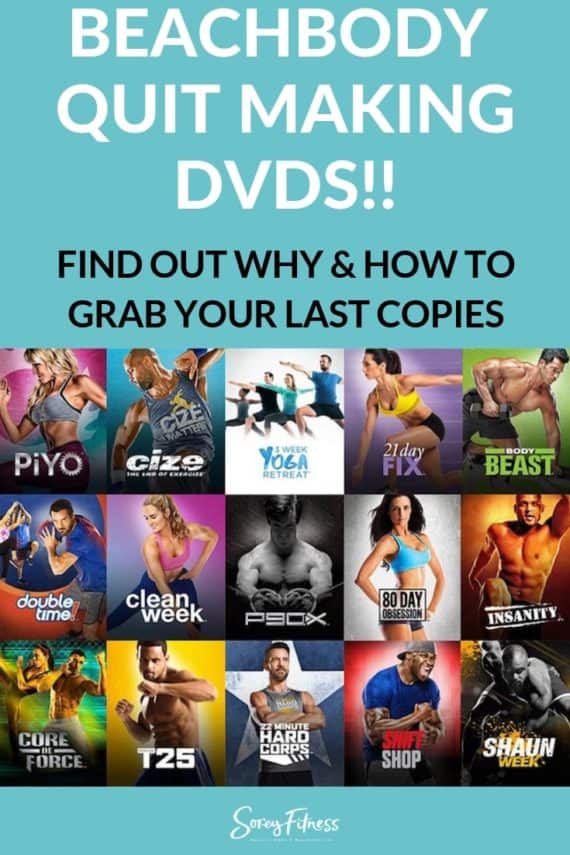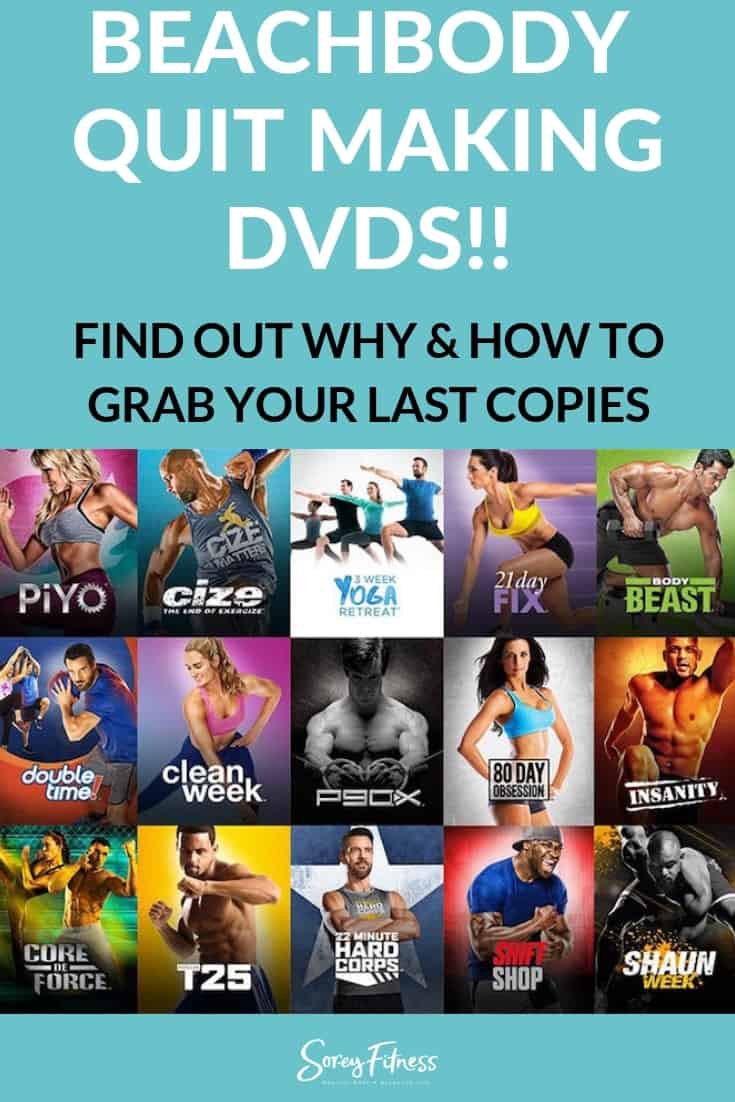 So if you love your DVDs like us, it might be time to stock up.
Just click the one you want and scroll until you see DVDs. If you don't see DVDs, it means it's gone already. :(
Does Beachbody Sell DVDs Right Now?
Yes, they still sell DVD workouts, but their new workouts are on Beachbody on Demand.
Are all of the Beachbody Workouts DVDs going away?
The short answer is no. Only a handful of Beachbody workout DVDs are being discontinued right now.
With that said, the company is really pushing their streaming service. The last 3 workout programs (80 Day Obsession, LIIFT4, & Transform 20) have been exclusive to streaming.
So we're a little nervous to say which Beachbody workout DVDs will be available a year or two from now.
Here's the Beachbody Workout DVDs we know are discontinued.
We've linked to all of them, but they could be sold out.
Workout
Discontinue Date
Core De Force Deluxe Kit,
12/13/18
Insanity: The Asylum
12/11/18
Insanity Max 30
12/10/18
CIZE Hold Your Own DVD
11/15/18
21 Day Fix Extreme IN SPANISH
4/29/18
ChaLEAN Extreme DELUXE DVDs
(Base still available)
3/29/18
BBL Network Exclusive DVD
(Cardio Carnivale)
3/15/18
Turbo Fire
2/15/18
Turbo Jam
11/3/17
Slim Series Express
10/1/17
INSANITY THE ASYLUM Vol. 2
10/1/17
Tony Horton One On One
10/1/17
All of these workouts will still be on Beachbody on Demand – just not on DVD.
Which programs are still on DVD?
These workout programs are still being made by Beachbody, and as far as we know, they will continue to be on DVD.
Each workout is linked to our review if we have one, and the "buy" option links to the DVDs.
10 Minute Trainer (buy)
21 Day Fix (buy)
21 Day Fix Extreme (buy)
22 Minute Hard Corps (buy)
3 Week Yoga Retreat (buy)
Body Beast (buy)
Brazil Butt Lift & Brazil Butt Lift Master Series (buy)
ChaLean Extreme (buy)
Cize (buy)
Core de Force (buy)
Country Heat (buy)
Hammer and Chisel (buy)
Hip Hop Abs (buy)
Insanity (buy)
P90 (buy)
P90X, P90X2 & P90X3 (buy)
PiYo (buy)
Rockin Body (buy)
Slim in 6 (buy)
T25 (buy)
Tai Cheng (buy)
You v2 (buy)
Does Beachbody Replace Broken DVDs?
Yes, but if you need one of the programs above replaced you need to do it before the discontinuation date.
Otherwise Beachbody won't be able to replace it.
So Why Did You Scare Me?! I thought it was all DVDs!
Okay, so I guess I went a little off the deep end with my title. There is a reason though.
I know so many people are like me. You like having your DVDs for when you travel or if you don't have Internet.
The programs they discontinued on DVD were pretty quietly "retired."
I also don't have a good feeling that DVD sales are going to be booming anytime soon – making it less profitable for them.
So I wanted to share which programs were retiring and just my thoughts on the climate of DVDs vs streaming. That way you can stock up on a favorite if you need to.
Beachbody on Demand at a Glance
Even though I own every Beachbody workout that I like on DVD, I also have Beachbody on Demand.
I actually really like how convenient it is if you have Internet. (If you don't have Internet, you can download 5 workouts at a time).
With On Demand, you don't have to wait through the long disclaimers or commercials they added to the newer workouts. You just click accept and start working out.
It's very simple to use too. If you figured out your DVD player, I promise you can figure this out too.
You can even stream to your TV with a lot of the popular streaming devices like Apple TV, Roku and Amazon's Firestick.
Beachbody on Demand Membership Options
You can get access to a ton of workouts with their streaming option. You can get even the retired ones.
The other cool thing with On Demand is you get access to all of the deluxe and bonus workouts that you might not have from the Beachbody workout DVDs.
You can do a 3-month, 6-month, or 12-month membership. The 3 month membership also includes a 14-day trial.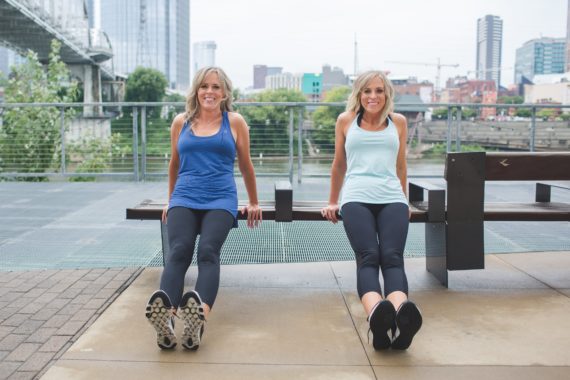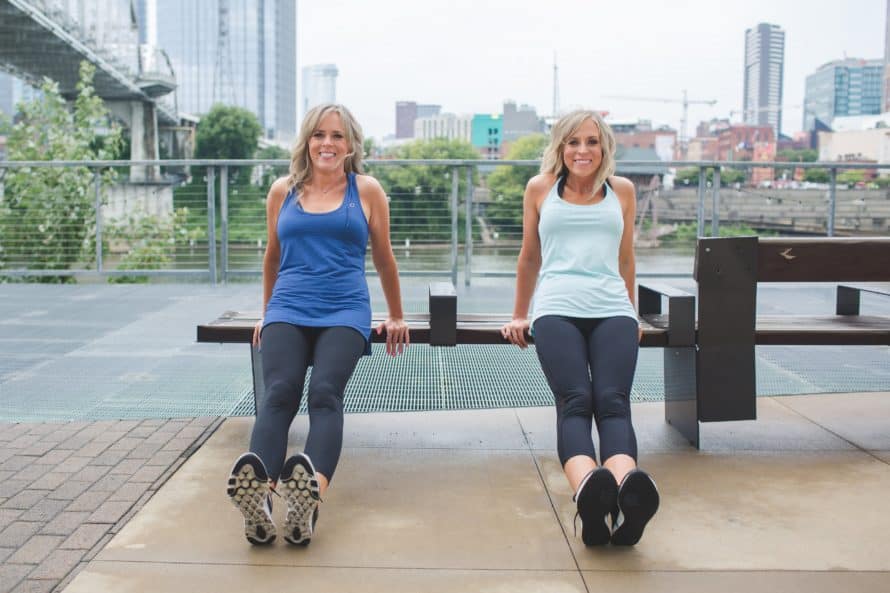 Work with Us
If I didn't give you a heart attack or make you too sad about the DVD-thing, we'd love to be your coach!
*If you don't have one already.*
As your coach, we can help you choose the best workout for your goals, keep you up-to-date on the DVD situation and help you hit your goal weight!
If you'd like to work with us – you can leave a comment or email us at thegirls@soreyfitness.com.
Do you still use Beachbody Workout DVDs, or do you stream your workouts?
You may also like: