Barre Blend Review| Is it Good for Weight Loss?
This post may contain affiliate links. All opinions shared are my own. As an Amazon Associate I earn from qualifying purchases. Click to view our full disclosure.
I've never been more excited to share my thoughts on a workout! When I decided to do a Barre Blend review I wondered if the workouts would be hard enough to be good for weight loss. Now I can honestly say these low-impact, high-intensity workouts are so effective for losing weight and toning up all over!!
Below, you'll find a free sample workout, as well as, what my mom and I loved (and hated) about this program after completing 1 full round of workouts.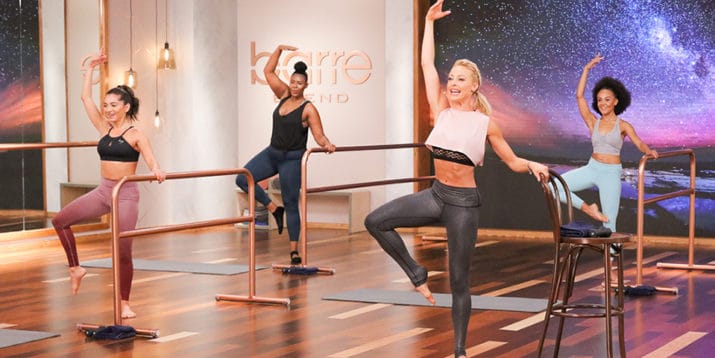 We're in love with these at home barre classes, and we were amazed at how many calories we burned! (Plus, our whole body felt the burn every workout!)
What is Barre Blend?
Barre Blend combines ballet barre, Pilates, and cardio interval training to help you lose weight and create long, lean muscles! The high intensity, low impact workout keeps your heart rate up with high-reps of small-range movements, dynamic exercises, core stabilization and active stretches.
The at home program was created by Elise Joan, from Beachbody's 3 Week Yoga Retreat. She's a testament to the workout; she's in her 40's! She looks amazing and is so full of energy and positivity! We recently got to sit down and chat with her on our podcast, The Kim and Kalee Show!
Who will love Beachbody on Demand Barre Workouts?
Women looking to build long, lean muscle without bulking up.
Anyone looking for a low-impact workout.
Those people like us that have been begging for Beachbody on Demand Barre workouts!
Someone looking for a great low-impact workout.
Our Barre Blend Review
What We Loved
The variety in the program was amazing! We loved never repeating a workout!
We were so sore (in a good way) every week! We felt challenged throughout the program.
Each workout really worked our muscles in a way we never had exercised before.
We loved that each workout combined cardio, balance, strength, and flexibility!
It's definitely a program you can do again and again because of the different levels she offers.
What We Didn't Love / Had to Get Used To
I can't say I didn't love Elise's positivity because I did, but she may be a bit over-the-top for some people.
We also had to give ourself time and grace to struggle with some of the new moves. It took some time to get good at them.
It would be nice if it included a full meal plan. We recommend using 2B Mindset with the workouts.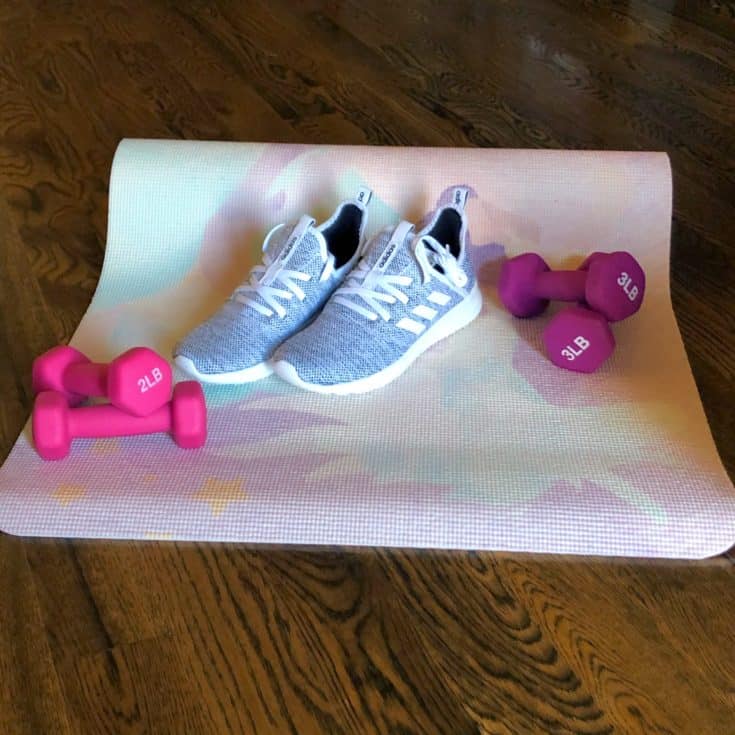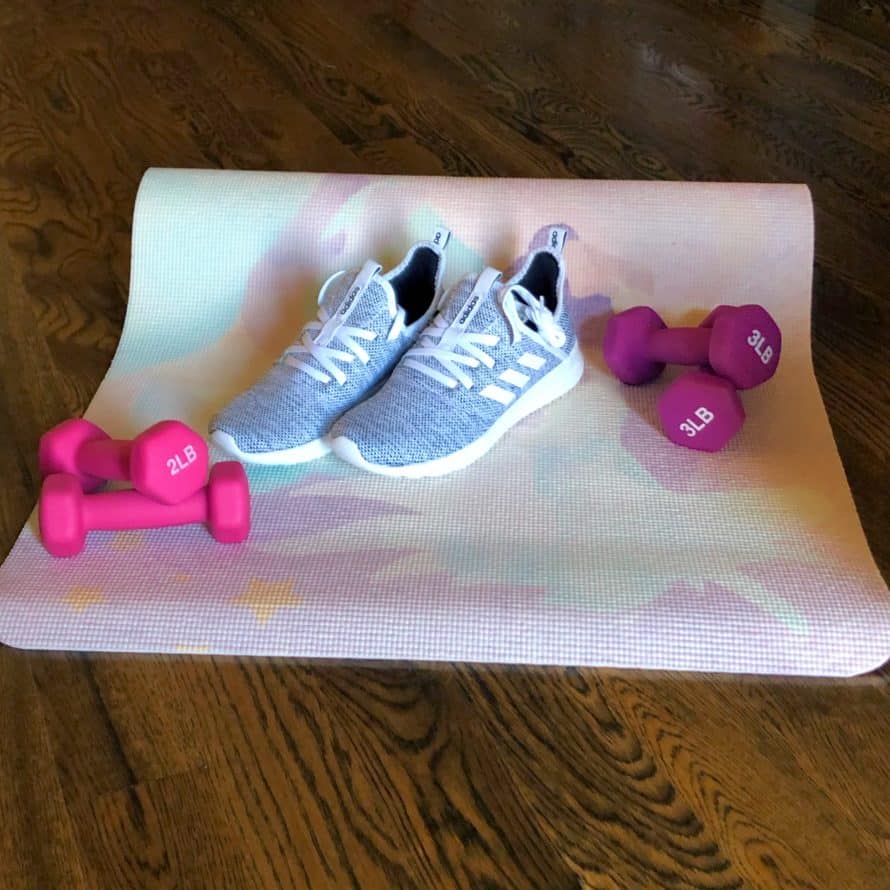 What equipment do you need for Barre Blend?
You'll need Beachbody on Demand, a ballet bar or chair, and a little motivation!
You can also add in 1-3lb dumbbells for an added burn.
We used up to 2 lbs and really felt it! You also don't need a ballet bar to do the workout – just a sturdy chair! We also liked to pair Beachbody's Unstress: 21 Days of Meditation with this program!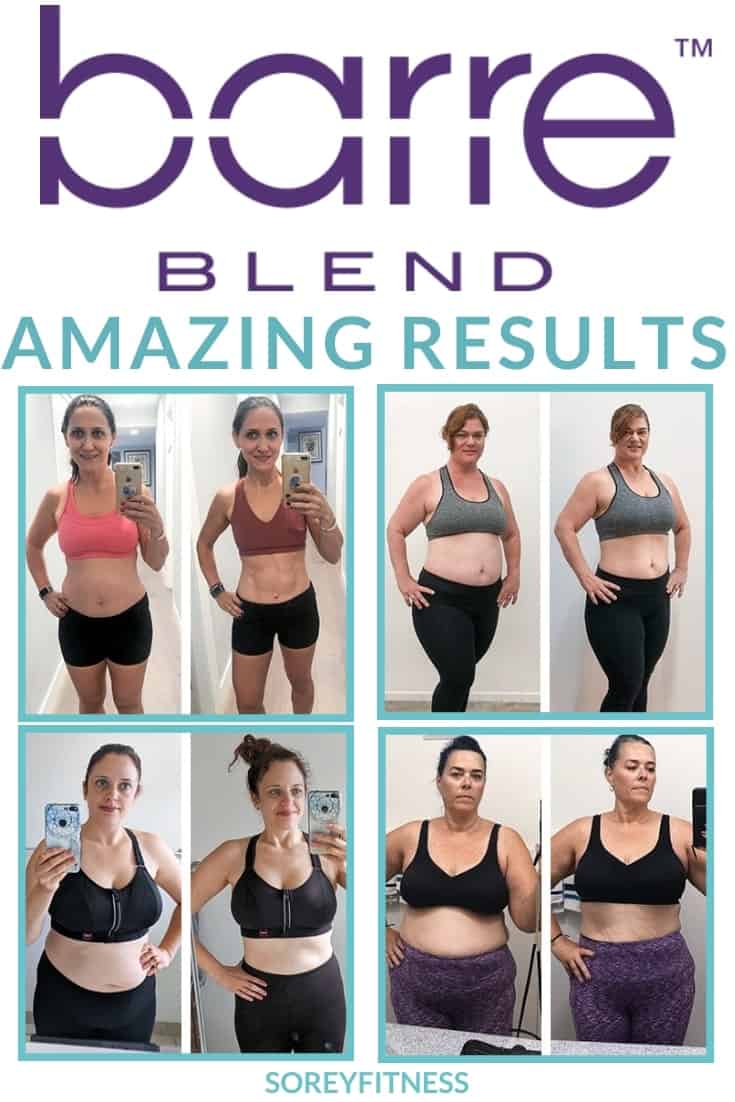 Barre Blend Results
The results from this workout have been amazing! You can view more Barre Blend before and after photos here!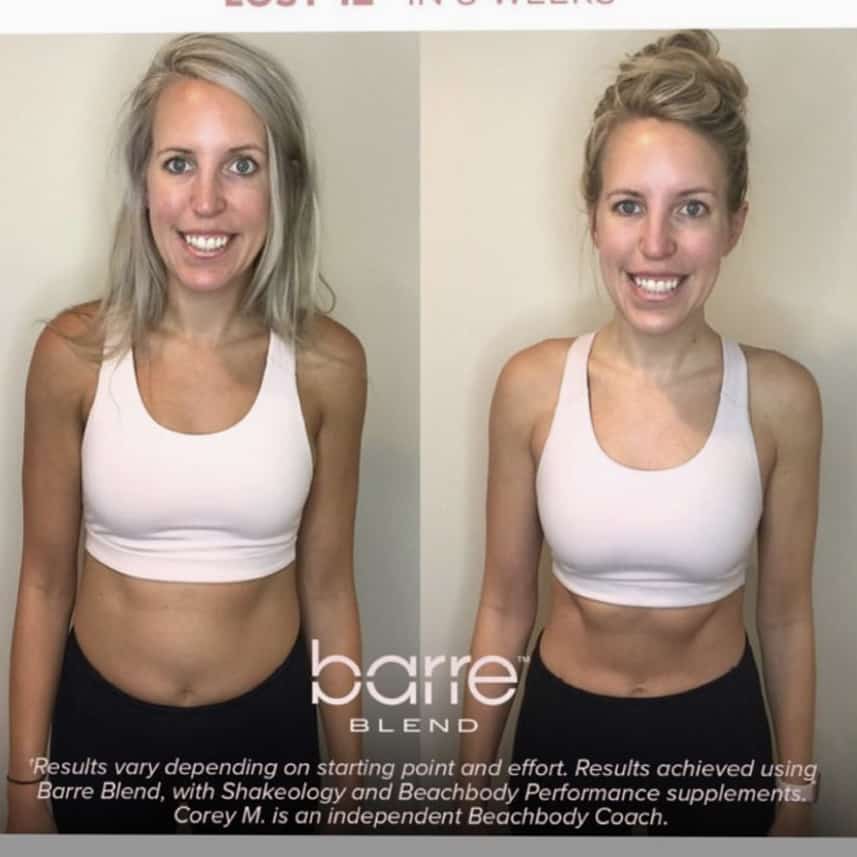 How many calories do you burn in Barre Blend?
We've been burning about 270 calories per 30 minute workout and 350 in the 40 minute classes!! Your calorie burn may be more and can be tracked with an Apple Watch or Fitbit.
How long are the Beachbody on Demand Barre Workouts?
They range from 30-40 minutes, and the program is 8 weeks long.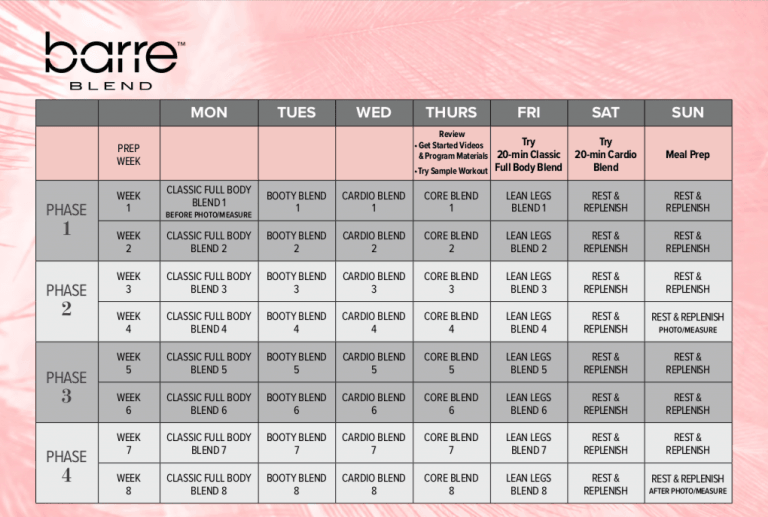 Barre Blend Calendar
The Barre Blend workout schedule is 5 days a week with the option to do active recovery workouts on the weekend. Every workout is recorded in real-time! So while the class names are the same each week, you'll never repeat the same workout twice!
The workout calendar looks like this:
Monday: Classic Full Body Blend
Tuesday: Booty Blend
Wednesday: Cardio Blend
Thursday: Core Blend
Friday: Lean Legs Blend
You also receive 4 rest and replenish workouts you can do on the weekends of whenever you need an extra stretch! They're called 10 Minute Yoga Blend, 15 Minute Yoga Blend, Chair Stretch, and Roll & Replenish.
25 Additional 10-Minute Workouts
Elise recorded an additional 25 workouts that you can either add onto your workout, do as a quick pick-me-up, or combine to create your own customized 30 minute workout.
10 Minute Barre Blend Enhancement Workouts
Enhance the Core
Enhance Your Cardio
Enhance the Upper Body
Enhance the Lower Body
Enhance the Booty
Side Lying Legs
Booty Band Party
Arm Party
Bodyweight Barre
Power Chair Series
Breathwork Flow
More Standing Core
Full Body Sculpt
Ripped in Ready
Enhance Your Lean legs
Shredded Arms
Best Booty Ever
Feel Good Cardio
Barre Burn
Rev Up / Slim Down
Fat Burn 101
Lift, Shape, and Elevate
Define and Flow
Tone and Tighten
Power Flow
She also includes 2 prep workouts, tutorials of some of the moves, and Barre Blend's pre- and post natal workouts!
Try a Barre Blend Sample Workout
Barre Blend is only available for Beachbody on Demand members, but we're giving you a sneak peek with a free Barre workout class!
This Barre Blend sample workout will give you an idea of what to expect from the full program. If you're like us – you'll be dripping sweat and having fun for the full 30 minutes!

The Barre Blend Nutrition Plan
The Barre Blend Meal Plan focuses on using either Ultimate Portion Fix or the 2B Mindset along with Shakeology will help you feel your best (see how Shakeology helped us here), and the nutrition plan will help you see maximum results in just 60 days!
We personally prefer the 2B Mindset because it's a little more flexible, but if you're looking for a more structured plan, we'd recommend the color coded containers offered with Ultimate Portion Fix.
If you have questions on either program, please let us know using the form below.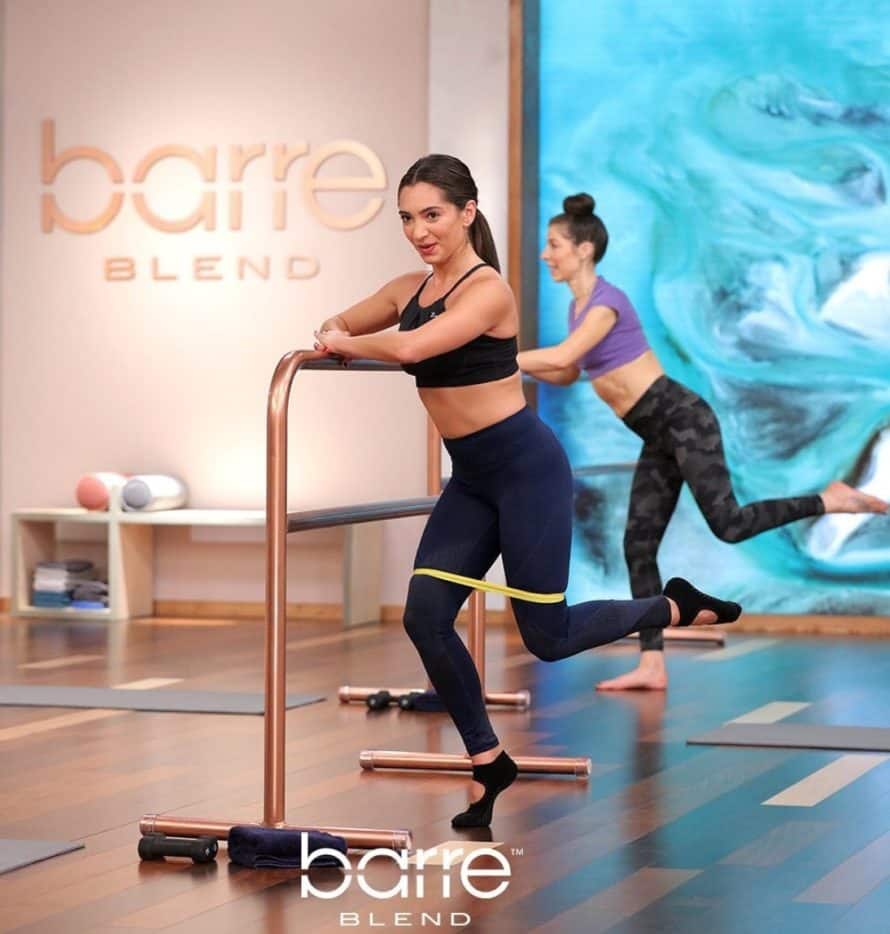 Is it on DVD?
No, Barre Blend is exclusively available to stream on Beachbody on Demand (BOD). If you haven't tried BOD with it yet, it's really simple to use and gives you access to hundreds of home workouts! You can even download up to a week's worth of workouts and stream to your TV with the right device.
What is included with Barre Blend?
Yes, Barre Blend is available for all Beachbody on Demand Members!
Members receive access to:
All of the workouts
Intro videos to help with form and technique
Get Started Guide
I AM Daily Affirmation Cards (printed or digital)
40 4-5 Minute Meditations with Elise
Workout Calendars
4 week-long meal plans
Plus with Beachbody on Demand, you'll get access to 40+ Beachbody programs like LIIFT4, Morning Meltdown 100, 21 Day Fix, and 9 Week Control Freak.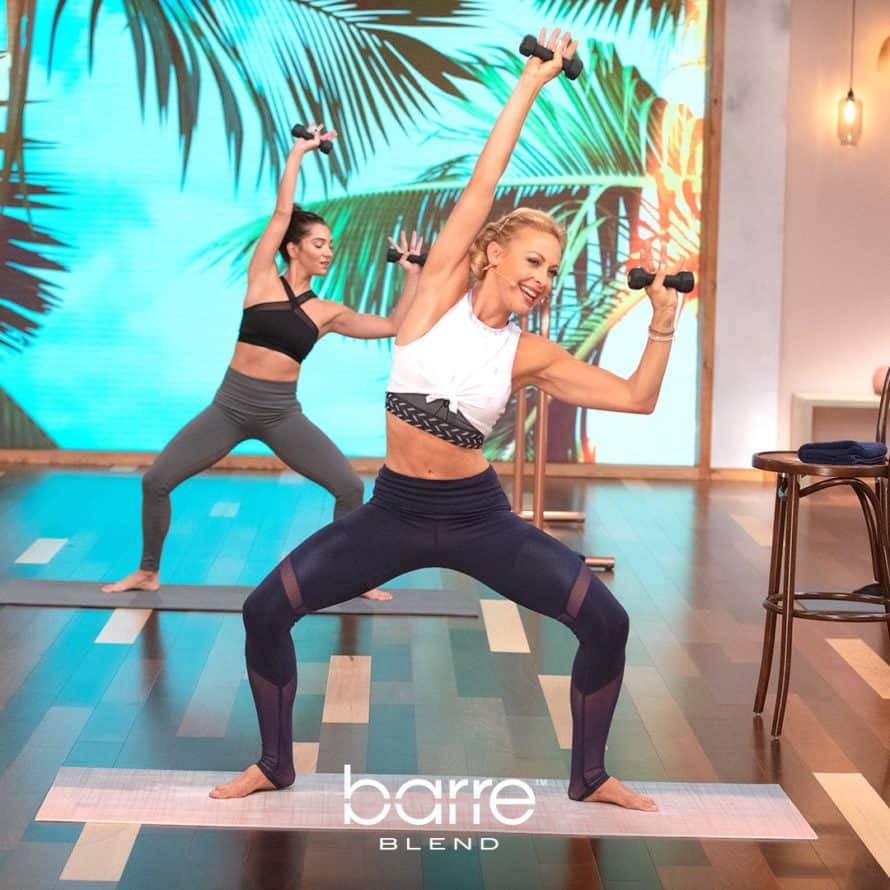 How to Stream Barre Blend
If you have Beachbody on Demand, you'll see it in your library now!
If you don't have Beachbody on Demand already, you can sign up and get started today!
You have a couple options:
14-day FREE trial: You can get a free trial by clicking here and then selecting the 3 month option from the dropdown menu. It's $39.95 per quarter after the trial.
6-month membership: If you choose this option, you have a 30 day money back guarantee, and it's $59 dollars billed twice yearly.
BEST DEAL: Annual membership: If you choose the annual membership, it's $99 each year. You also get the 30 day money back guarantee with this option as well.
We put together a Beachbody on Demand Guide that can help answer any questions as well!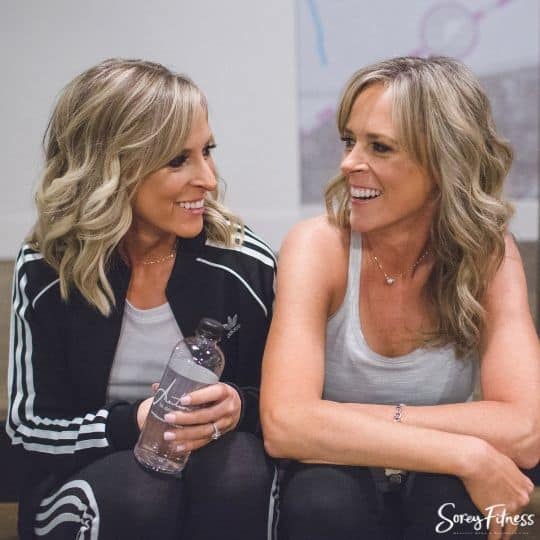 Should You Be a Beachbody Coach?
If you love working out at home and sharing your tips to looking and feeling your best, you might also enjoy being a Beachbody coach! We started coaching back in 2011, and it's completely changed our lives! We put together a full Beachbody Coach Guide that may help you decide if it's a good fit, and we're also happy to help with any questions! Email us: Thegirls@soreyfitness.com
How much is Beachbody Barre Blend?
There are a few different ways to order Barre Blend, and that effects the price. You could try it free with a 14 Day Beachbody on Demand trial (Select the 3 month option), or you could add on Shakeology or Beachbody's Performance Line.
Your Ordering Options

To Recap
Barre Blend is an effective workout for weight loss and total body toning. The 8-week program combines ballet barre, Pilates, and cardio interval training to transform your body and mind. Elise focuses on high intensity, high-reps of small-range movements, dynamic exercises, core stabilization and active stretches to get your results! All you need is 30-40 minutes, a sturdy chair, and 1-3 pound weights!
You can try the workout on Beachbody on Demand now!