Beachbody's Pre & Post Natal Barre Blend Workouts [Stream Today!]
This post may contain affiliate links. All opinions shared are my own. As an Amazon Associate I earn from qualifying purchases. Click to view our full disclosure.
Beachbody's Elise Joan created Pre & Post Natal Barre Blend workouts to help maximize labor preparedness and support postpartum recovery. The 20+ low-impact, high energy workouts include barre, cardio, Pilates and strength training to help with mobility, stability, and strength.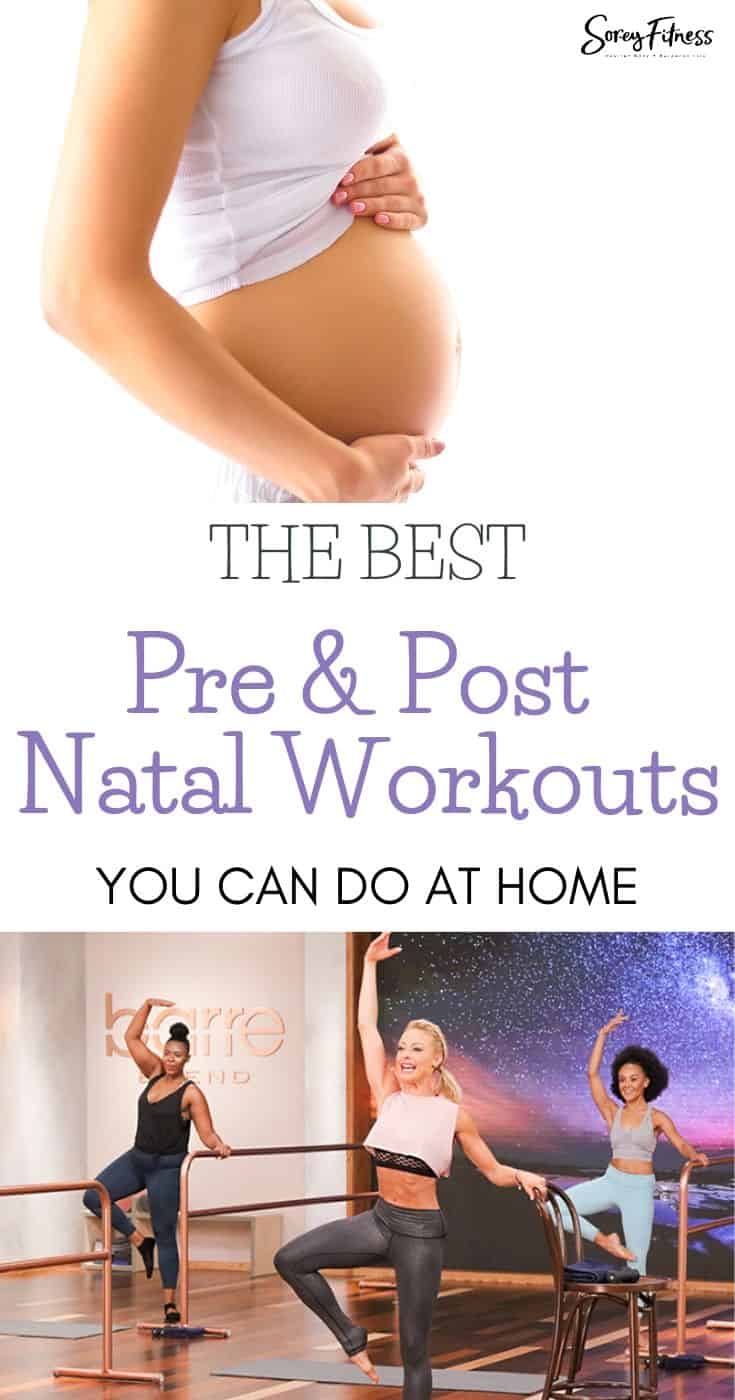 We also love Elise's motivation and positivity! She's so much fun that you'll feel ready to take on anything – physically, mentally, and emotionally!!
The trimester specific program prepares you for each phase of pregnancy, and you'll get stronger each phase of the program, too!
The 411 on Pre & Post Natal Barre Blend Workouts
The total-body workout program blends cardio and strength training to help you strengthen and tone your back, arms, hips, legs, and booty throughout your pregnancy!
All of the moves in the program are safe and effective for pregnant women when performed as directed with your doctor's approval.
Details:
42 Week program (Starts with 1st trimester and goes into postnatal)
30 Minute workouts
Low impact (no jumping)
Modifications and intensifications offered in every workout
Workouts vary by trimester

1st Trimester = 4 workouts per week

2nd Trimester = 5 workouts per week
3rd Trimester = 5 workouts per week
Postnatal = 2 workouts per week
This program is designed to optimize a woman's experience during this unique phase of life, using LIIT and strength training to help make our mamas stronger and more highly conditioned for when they give birth! — Elise
Not sure? Why not try the Pre- & Post Natal Barre Blend Sample Workout!
Pre & Post Natal Barre Blend Sample Workout
We tried this sample (not pregnant), and it was still a challenge! We really think anyone could enjoy this workout!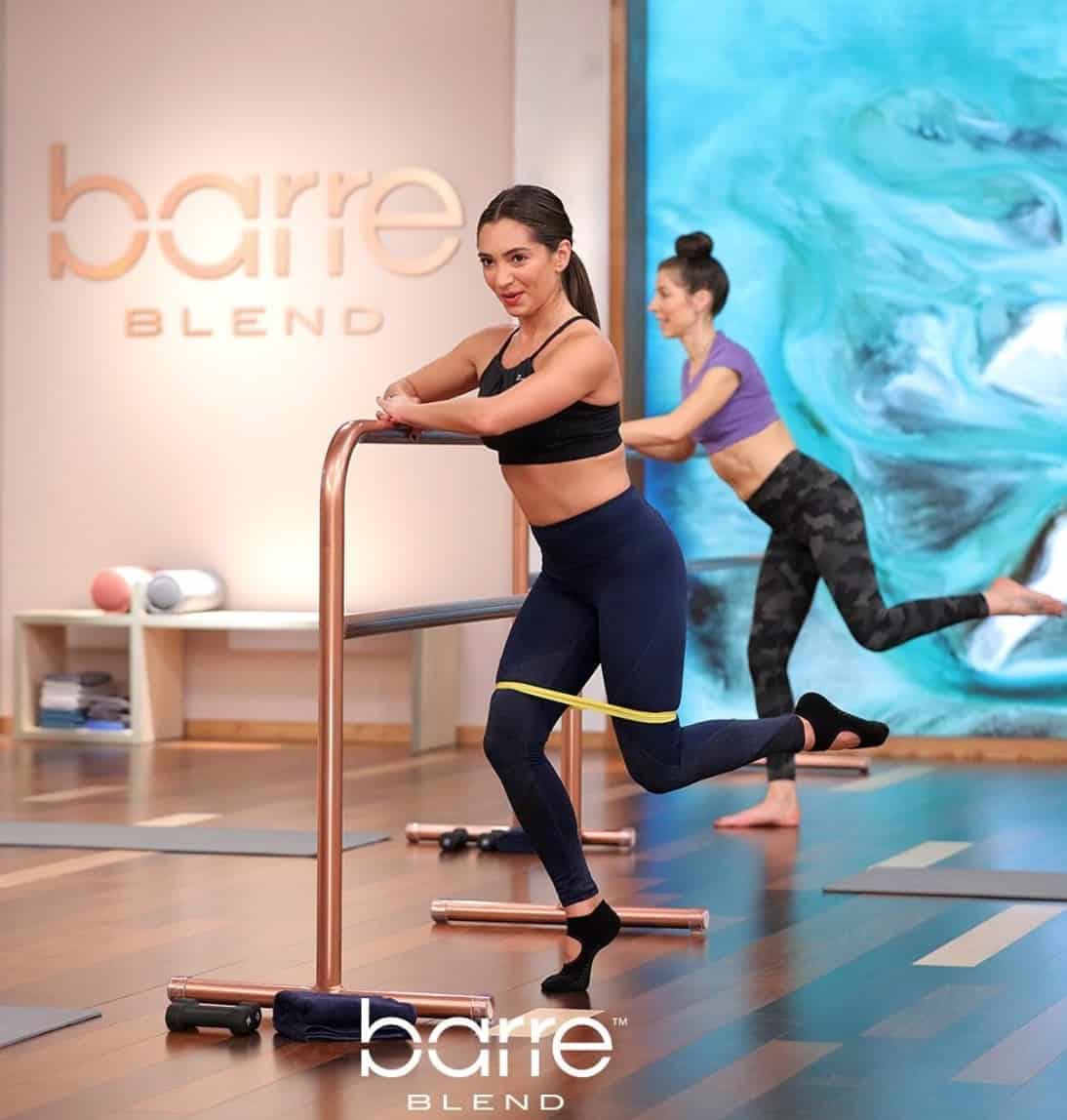 What equipment do you need?
You'll need Light dumbbells (1-5lbs), Beachbody Resistance Loops (light, medium, heavy), a mat, sturdy chair, towel.
We also liked to pair Beachbody's Unstress: 21 Days of Meditation with this program!
Is Barre blend safe during pregnancy?
According to the American College of Obstetricians and Gynecologists (ACOG), it's not only safe to exercise during pregnancy, but it's also recommended:
In the absence of obstetric or medical complications or contraindications, physical activity in pregnancy is safe and desirable, and pregnant women should be encouraged to continue or to initiate safe physical activities.
You should always ask your doctor about starting any new program, but we love this program because it's designed specifically for pre and post natal work!
This means each workout helps prepare your body for labor and support postpartum recovery.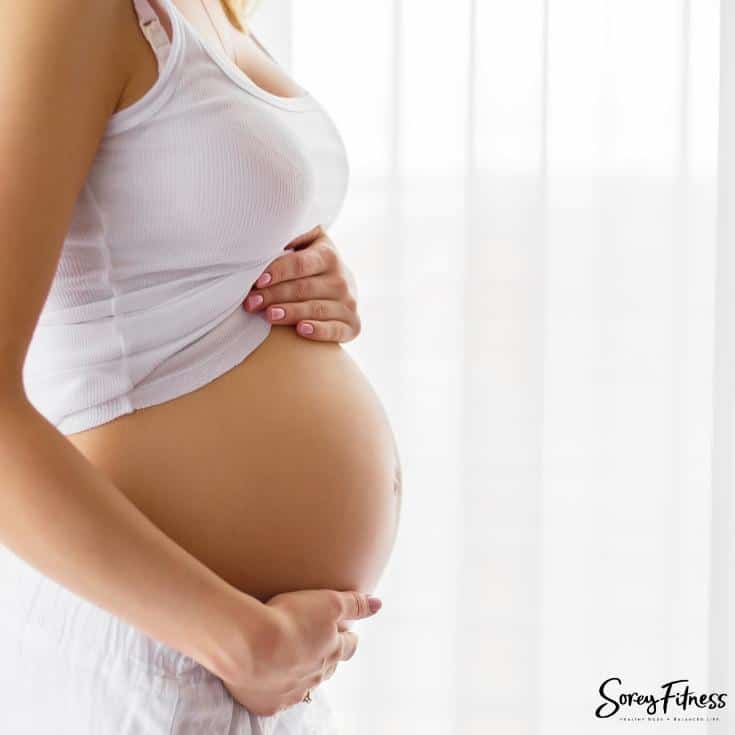 What Can I Expect From Pre & Post Natal Barre Blend?
The workouts focus on building up your strength, endurance, stability, and mobility with functional moves.
Some specific ADLs (activities of daily life) moves. These include a bath time kneel, a hinge move (crib reach) to a ground get-up (standing up safely with your baby) to asymmetrical carries (one-sided) to breastfeeding posture and more.
Elise also includes mindful practices including breath-work, visualization, and elements of Lamaze and yoga breathing into the series. She also helps you find your RPE (rate of perceived exertion).
Who Is Elise Joan?
Elise is a Pre/Postnatal Performance Training Specialist with 16+ years of group fitness experience at Equinox and other fitness companies.
She's also the creator of the original Barre Blend and a co-creator of 3 Week Yoga Retreat.
We also had the chance to chat with Elise about her workouts and positive mindset on our podcast! You can listen below or by subscribing to The Kim and Kalee Show.
When is Pre & Post Natal Barre Blend Available?
It will be available exclusively on Beachbody On Demand starting August 3, 2020 for all members.
The workouts will not be available on DVD.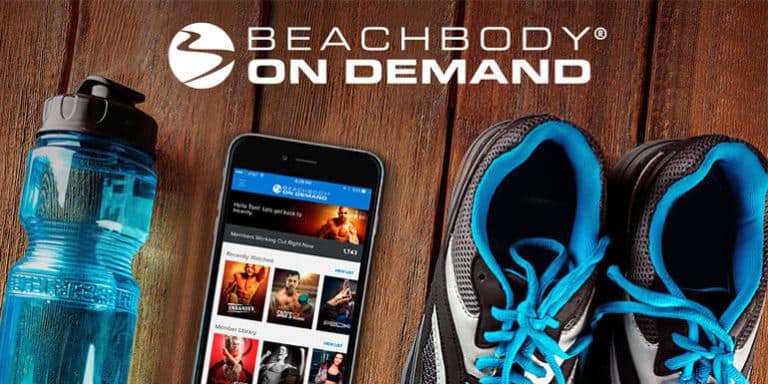 If you're not familiar with Beachbody on Demand (BOD), it's a streaming service similar to Netflix but for workouts.
You can stream 100s of workouts for 1 membership price, and there are a few additional pre and post natal workouts on the app already!
BOD is available on your smartphone, computer, or even your TV with a streaming device. You can also download 5 workouts at a time if you'e wifi is spotty!
If you're not a Beachbody on Demand member yet, you can sign up for a free 14 Day Trial here!
Just select the 3 month option to get the 1st 14 days free! After that it's $39.95 per quarter.
Work with Us
We've helped 1000s of women in their health and fitness journey's since 2011! We'd love to be a part of this special time in you life!
We offer sample meal plans, daily support, recipe ideas, and so much more in our private online fitness community. We'd love to have you join us!
You can reach out by email – thegirls@soreyfitness.com or by using the form below.
Please make sure to consult your physician before you begin any exercise program to ensure it is safe!