Shaun T Dig Deeper Workouts BODi Review (2023)
This post may contain affiliate links. All opinions shared are my own. As an Amazon Associate I earn from qualifying purchases. Click to view our full disclosure.
Shaun T's DIG DEEPER includes intense strength training workouts to burn fat and build muscle. The 12-week program is only on BODi. Below is more about the equipment needed, Dig Deeper results, and how to try the sample workout.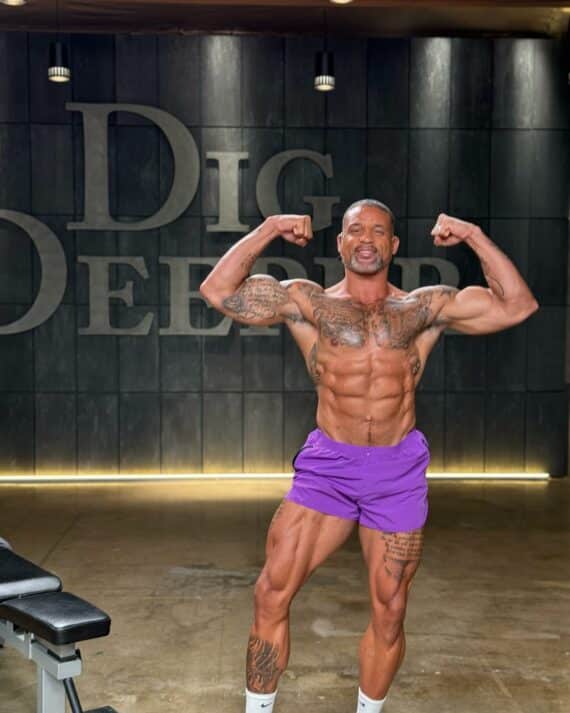 You may know Shaun T for his intense cardio from Insanity or Insanity Max 30 — but this program is focused on lifting heavy weights. You can also see he has put on quite a bit of muscle since his cardio-heavy days!
Grab VIP Access to the Sample Workout
What is DIG DEEPER?
DIG DEEPER is Shaun T's 12-week strength program that focuses on progressive overload training to create a lean, muscular body. The workouts are 6 days a week and range from 30-50 minutes a day.
It includes 3 phases of workouts that are suitable for all levels of exercisers. You can expect 5 days of lifting weights and 1 day of low-impact cardio a week.
What equipment do you need for DIG DEEPER?
You'll need a variety of weights including heavy weights for DIG DEEPER, as well as, a bench that can lay flat and adjust to an incline.
There will be no modifications for someone without a bench.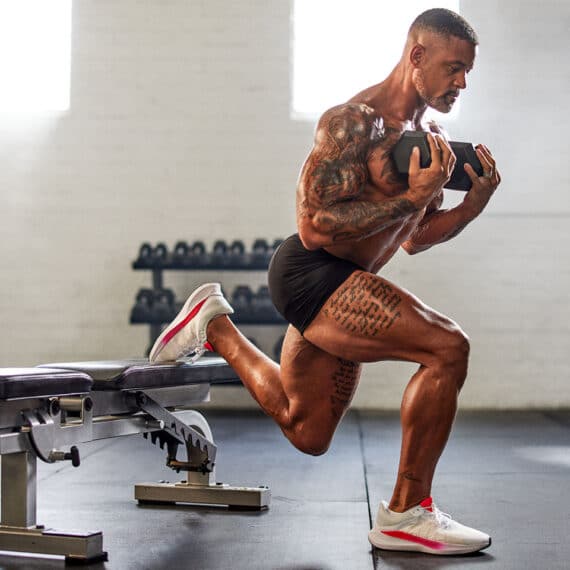 Equipment We're Using for Dig Deeper
We recommend
Bowflex SelectTech Adjustable Dumbbells
because they don't take up much room and go up to 52.5 lbs. If you need heavier, they also have the
BowFlex SelectTech 1090's
that go up to 90 lbs!
We also like this adjustable weight bench. It worked great with LIIFT MORE.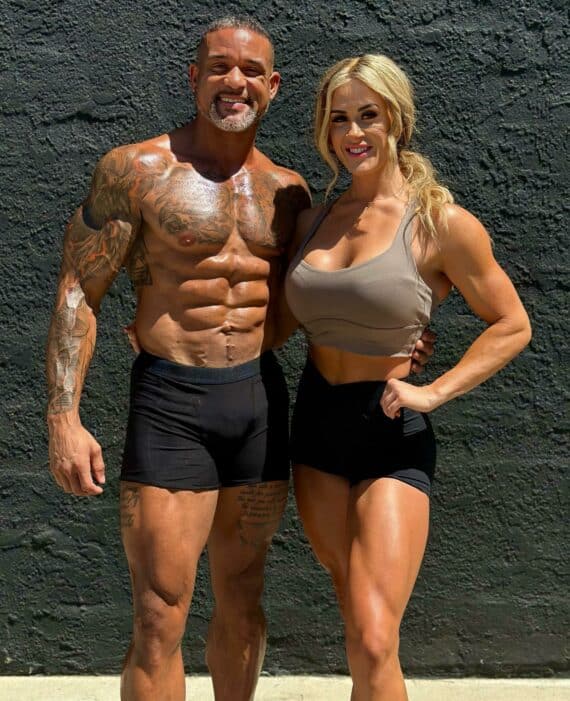 Why We Like This Workout
This is the first Shaun T workout that has focused on building muscle mass while decreasing body fat through strength training. We love the low-impact cardio as well to protect our knees and joints!
Plus, with every Shaun T workout, you get so motivated! We love his training style.
Shaun also brought in his trainer, Kristen, for these workouts. She's a Doctor of Physical Therapy and Personal Trainer, and she's able to offer several tips for improving your form and mobility.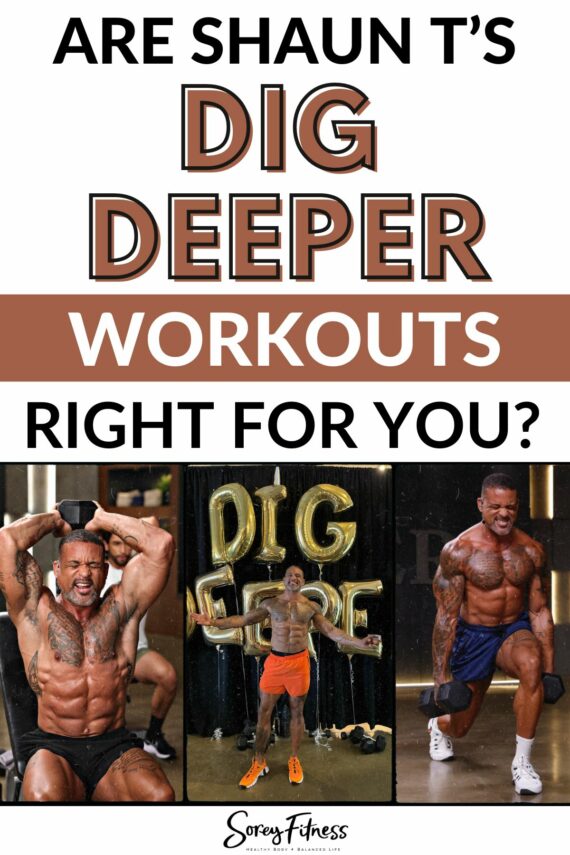 Is DIG DEEPER good for weight loss?
DIG DEEPER focuses on gaining muscle mass while reducing body fat versus weight loss. You should see your body's composition improve and look leaner and tighter, but you may not see the scale move much.
If you're looking for a BODi workout that is good for weight loss, check out INSANITY, Transform 20, or LIIFT 4.
Dig Deeper Results
Even though this program isn't designed for weight loss primarily, the Dig Deeper test group did lose weight! Below are their 90 day Dig Deeper before and after Photos!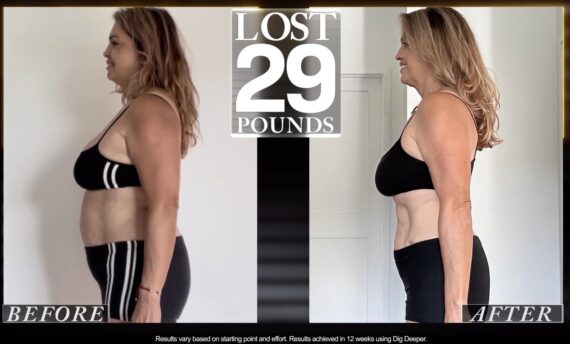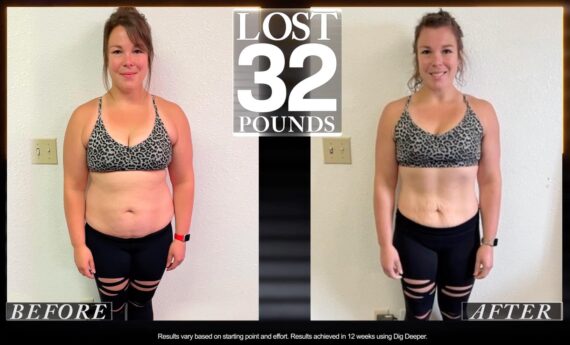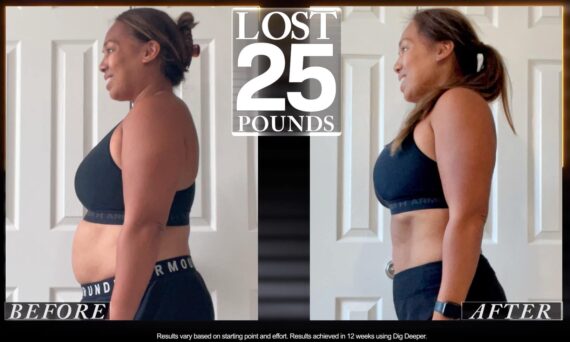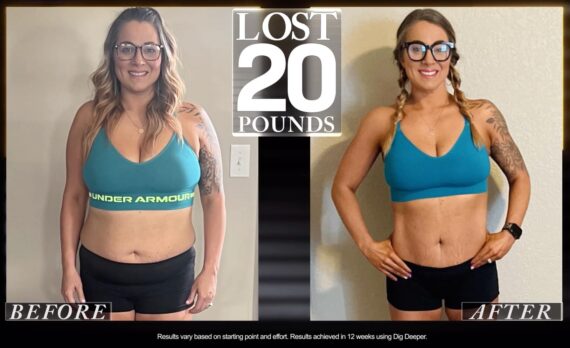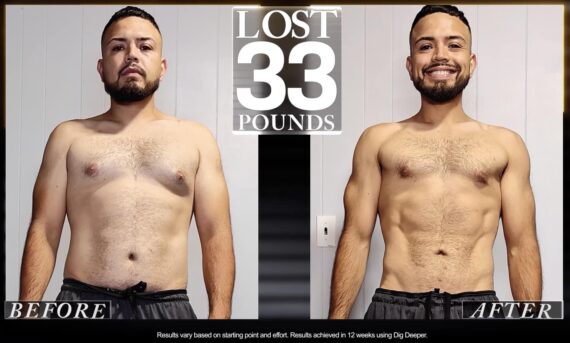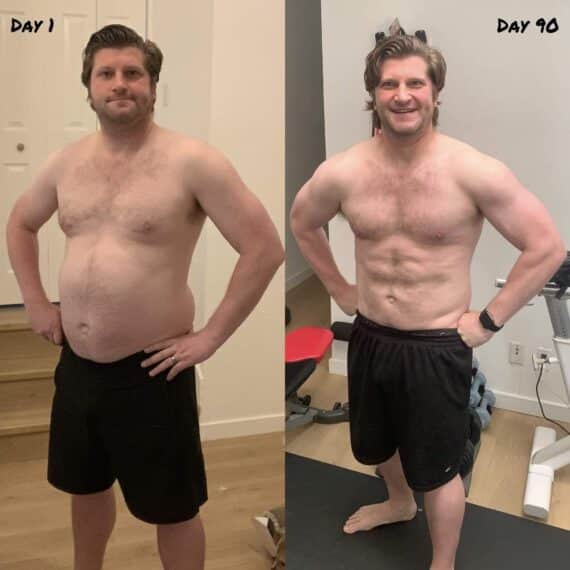 When is DIG DEEPER coming out?
DIG DEEPER will be available December 19, 2023. You can get access to the free sample workout right now though! Get it here.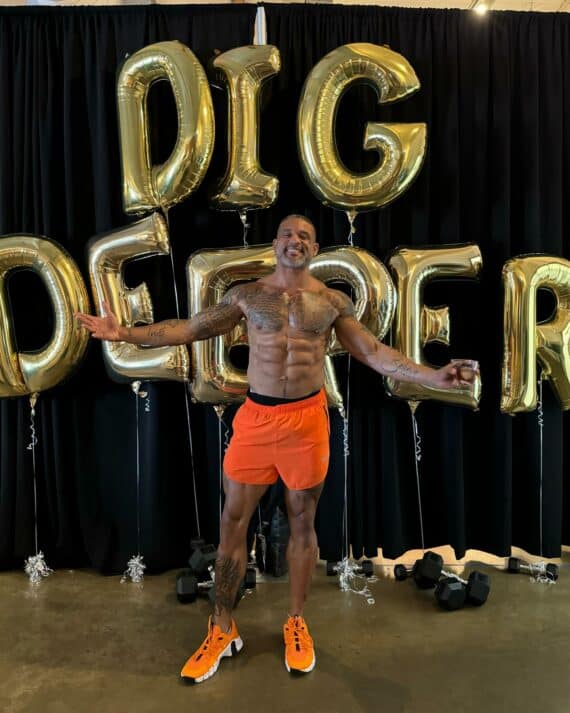 Shaun T Workouts List on BODi
If you're looking for more Shaun T Workouts on BODi, check out:
We know a strength program that isn't tied to weight loss can be scary for women especially. So if you'd like help deciding if this program is for you feel free to email us at thegirls@soreyfitness.com or using the form below.