Chop Wood Carry Water Workout: BODi Details 2023
This post may contain affiliate links. All opinions shared are my own. As an Amazon Associate I earn from qualifying purchases. Click to view our full disclosure.
If you're looking for a workout program that challenges your body and mind, you've hit the jackpot with Amoila Cesar's new workout. Chop Wood Carry Water on BODi mimics everyday tasks to build strength, endurance, and mobility.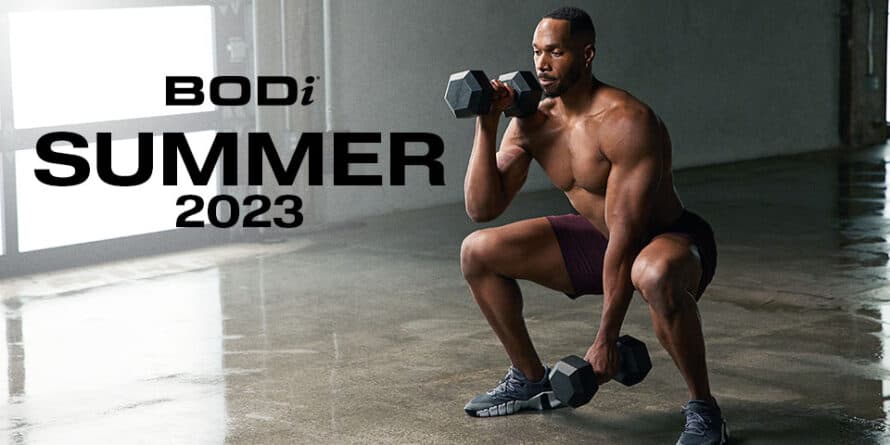 What is the Chop Wood Carry Water workout?
Chop Wood Carry Water combines strength training, cardio, and primal movements to improve strength, posture, coordination, stability, and mobility. The program includes 20 unique workouts and 3 unique workout calendars so you can decide if you workout 4, 5, or 6 days a week.
Each workout is between 30 and 40 minutes long.
If you're looking to focus on the mind-body connection and get back to how our ancestors stayed active — with everyday tasks like chopping wood and carrying water — this workout is for you.
Who should try it?
The Chop Wood Carry Water is designed for all fitness levels, and there will be a modifier.
Amoila has said it's is designed for all fitness levels and specifically for "aging athletes." (His words, not ours.)
So whether your want to lose weight, get strong, or improve your mobility and stability as you age – this program is worth a look.
What is BODi?
BODi is the rebrand for Beachbody on Demand Interactive. The online streaming service has full workout programs, a library of recorded classes, live classes, and new BODi blocks each month.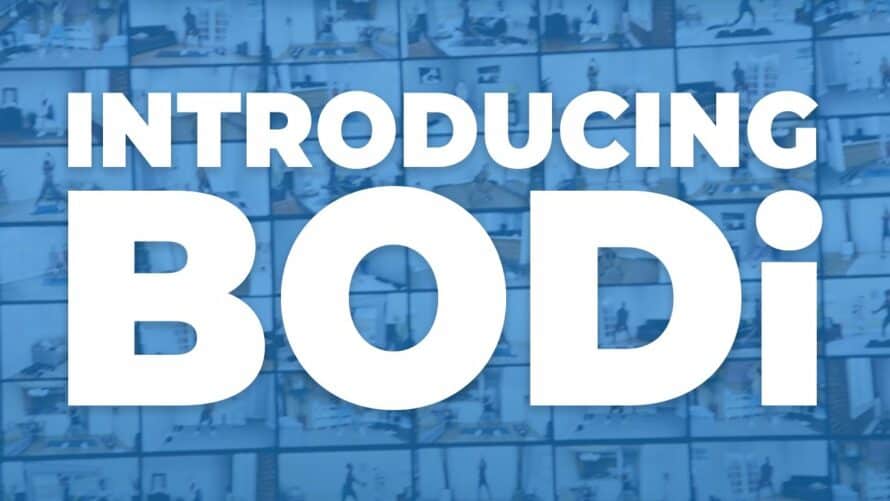 Equipment Needed
The workouts focus on bodyweight and functional exercises, as well as, primal movements. However, you will still want a set of light, medium, and heavy dumbbells, as well as, a resistance band for some of the workouts.
Get Updates About This New Summer Workout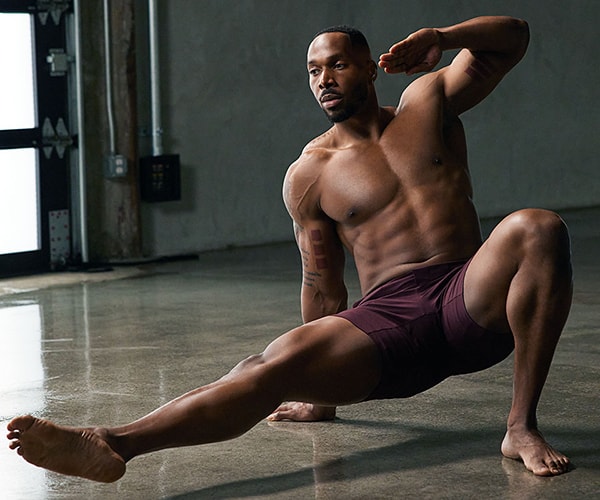 What is Primal Movement?
Primal movement are daily movements we practice mostly subconsciously. They include how we bend, push, pull, and walk. The 7 main types of primal movements are squatting, bending, lunging, pushing, pulling, rotating, and walking.
Chop Wood Carry Water focuses on ground-based, bodyweight movements that flow from one position to another. Basic forms in primal movement are known as ABCs: Ape, Beast, and Crab.
Primal Movement Benefits
Primal movement can help us strengthen our muscles and improve our flexibility, mobility, balance and coordination. It's also been shown to improve our cardiovascular health.
The movements can also help our mind-body connection because of discipline and focus required.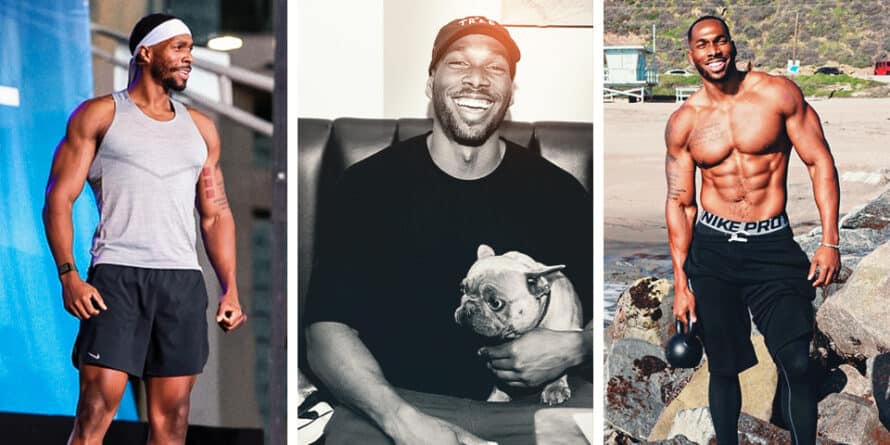 Chop Wood Carry Water Results
The workouts are still being filmed, so we don't have any Chop Wood Carry Water before and after photos to feature yet.
The program promises to deliver results such as increased strength, improved endurance, and enhanced overall fitness.
Amoila promises that through repetition and mastering the mundane, we can expect to feel the mental benefits of the program as well. A few words he's said are feeling grounded, free, focused, and powerful.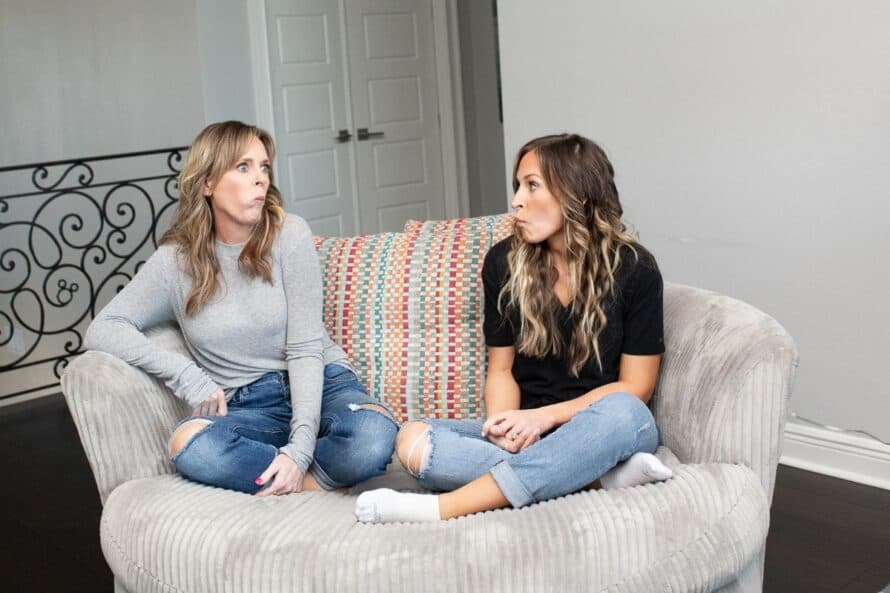 When does Chop Wood Carry Water come out?
The 20-unique workouts are set to release in July 2023.
In the mean time, you could try his 645 or 6 Weeks of the Work.
Will you need BODi to stream it?
Chop Wood Carry Water will be exclusively on BODi. This means Beachbody on Demand customers will need to upgrade.
As far as we know — which this could change — the program will be included without VIP early access.
With that said, it could be like the BODi blocks where you buy access for $29.95 or get it free when you have a qualifying auto-ship order.
Honestly, it's still new, and we don't have any hard and fast facts yet. All we know is that the company is all in on BODi only — no more Beachbody on Demand.
Make sure to sign up for Chop Wood Carry Water email notifications here for the latest updates.
Are the Chop Wood Carry Water Workouts Based on the Book?
Amoila Cesar's workout program focuses on mastering the basics and building a firm foundation for your mind and body — much like Josh Medcalf's book Chop Wood Carry Water: How to Fall In Love With the Process of Becoming Great. With that said, they are both standalone products.