Beachbody Fruit Punch Energize
This post may contain affiliate links. All opinions shared are my own. As an Amazon Associate I earn from qualifying purchases. Click to view our full disclosure.
Beachbody's Fruit Punch Energize is available now, and we couldn't be more excited! While we love the Lemon flavor, Fruit Punch is a fun new change!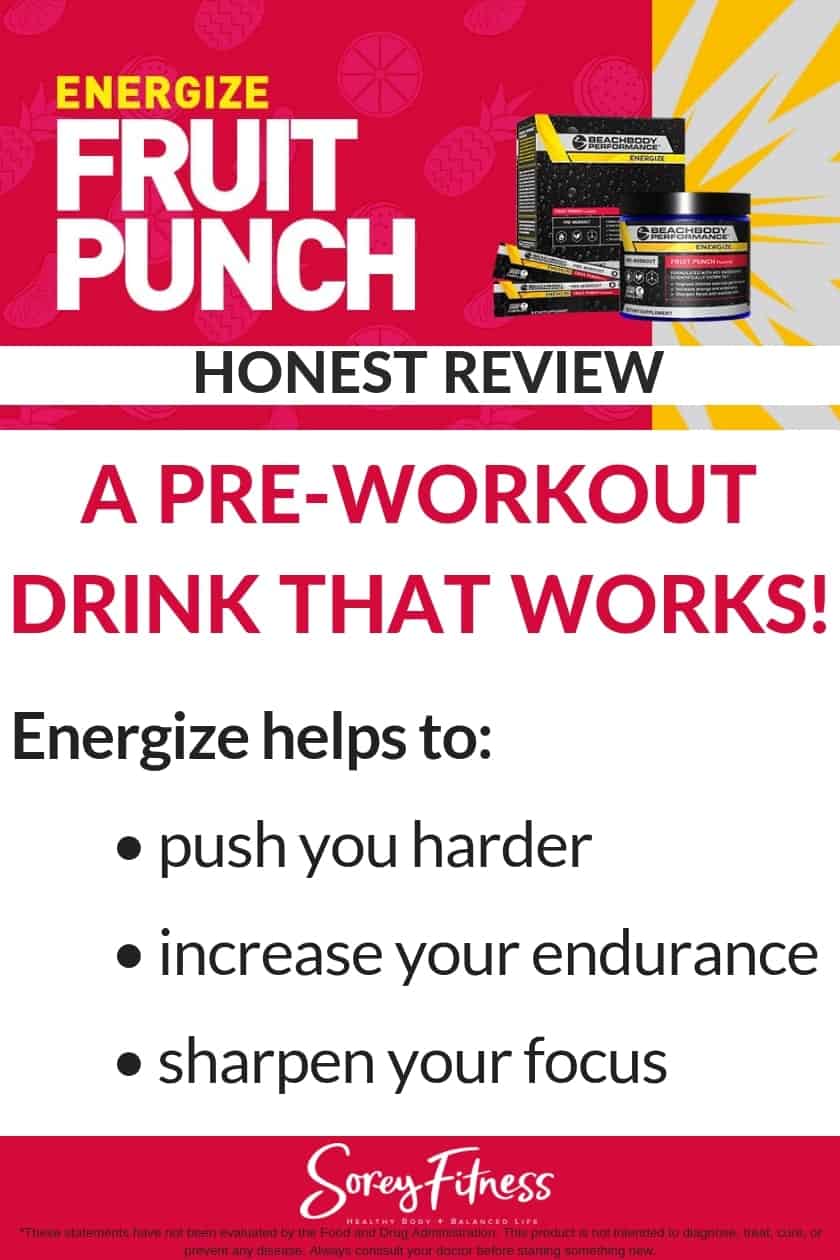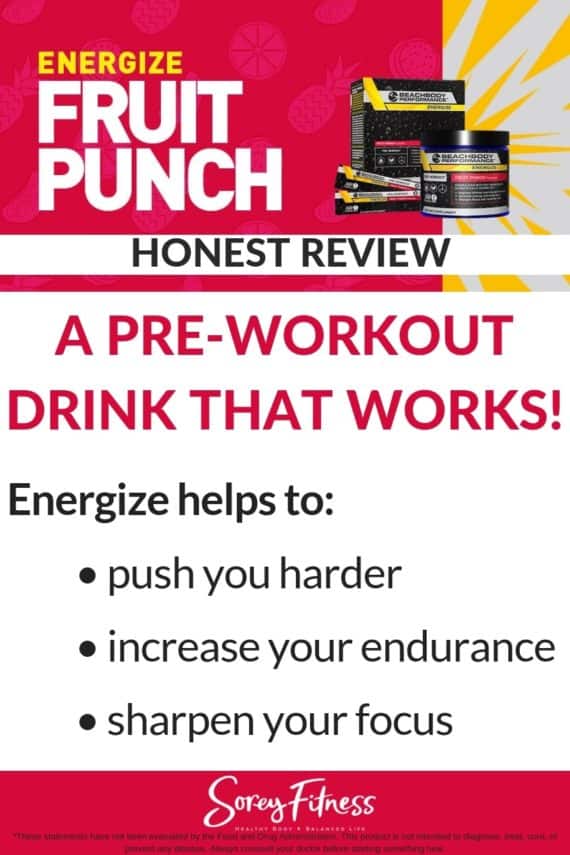 We'll look at the taste and effects Beachbody's Fruit Punch Energize can have on your workouts! If you've not tried this pre-workout supplement before, get our full review here!
What does Beachbody's Fruit Punch Energize Taste Like?
We got to try it at Beachbody's Leadership Retreat.
It's still tart like most pre-workout supplements, but it's not as strong as the lemon. It tastes like a tart fruit to us.
They say it has notes of passion fruit, orange, tangerine, and pineapple in it.
Is it just like the original Energize?
If you love your Lemon Energize, this flavor contains all of the same key ingredients. The 3 main ingredients are beta-alanine, caffeine, and quercetin.
These 3 ingredients can help you push through your workouts, improve your performance and even help delay fatigue!
Does it contain caffeine?
Yes. With that said, it's not a lot of caffeine. We never have felt jittery or sick with it unlike other pre-workouts supplements.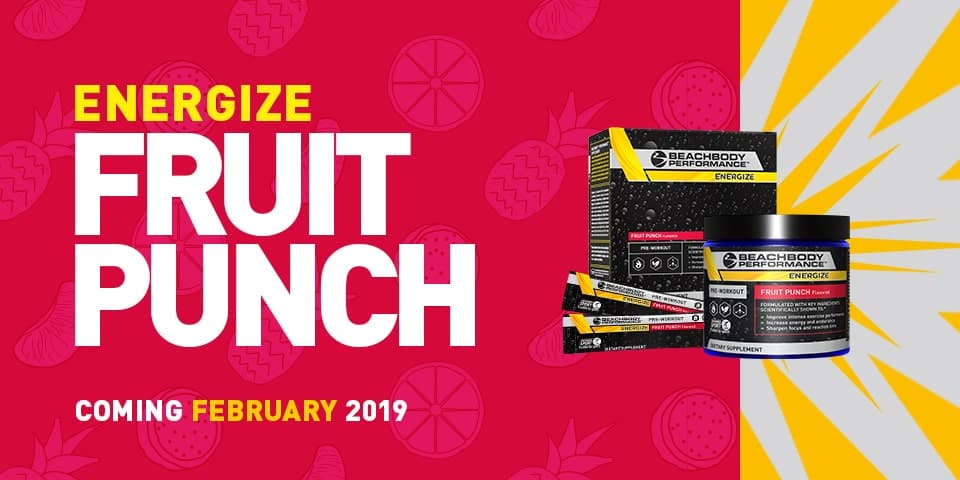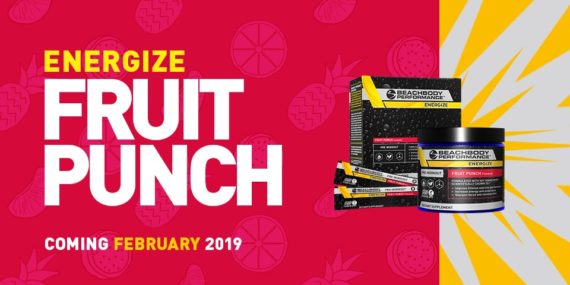 Why Should I Take Fruit Punch Energize?
It's been created and shown to help improve:*
• intense exercise performance
• energy & endurance
• focus & reaction time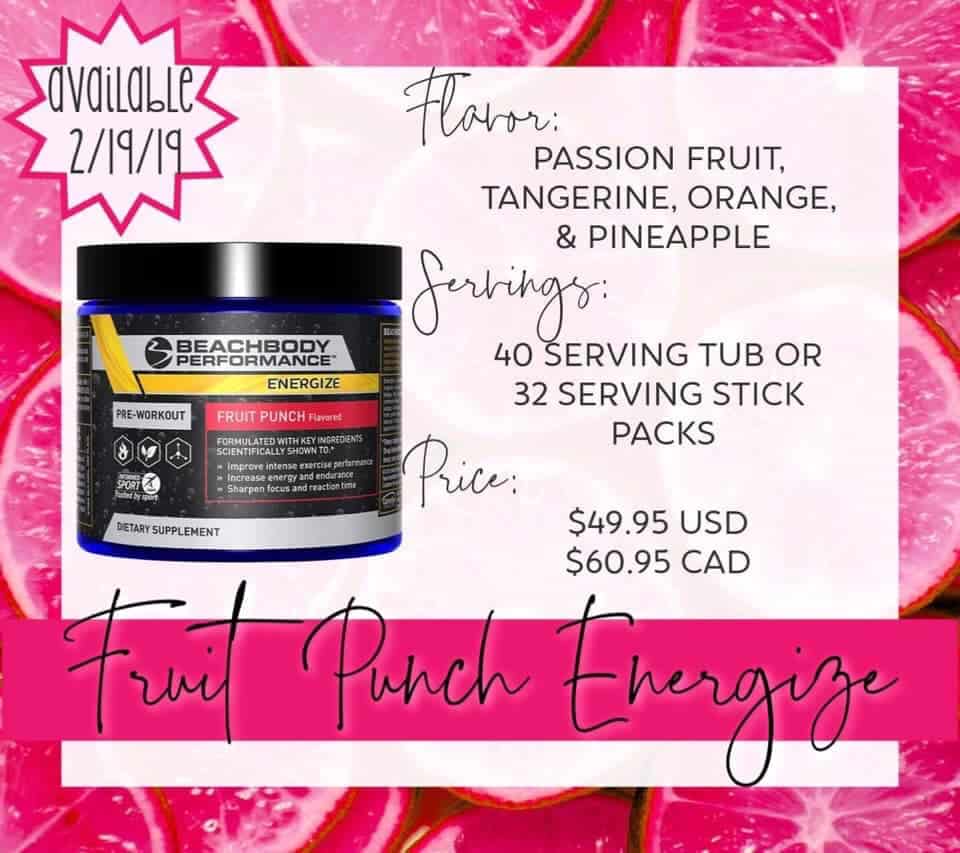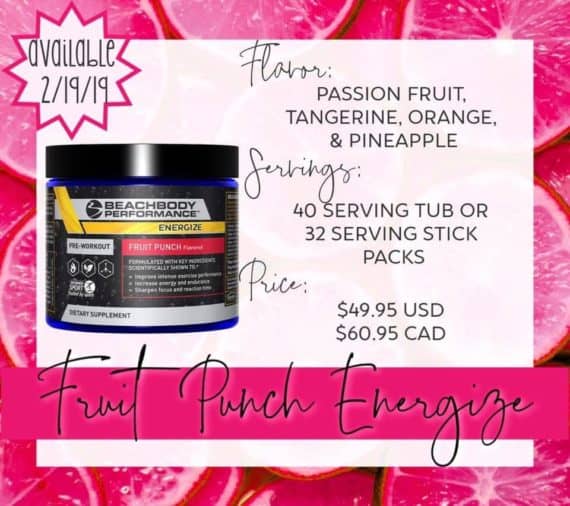 How much does it cost?
The tub of Energize Fruit Punch has 40 servings. It's $50 in the United States and $60.95 in Canada.
You can also do Energize Fruit Punch Packets; they include 32 servings. The Energize Fruit Punch Sticks are also $49.95 in the US and $60.95 in Canada.
With that said, a serving is 1 scoop, and it's recommended people over 160lbs take 2 scoops.
Does it come in a Challenge Pack?
Yes, you can get either flavor in any of the performance challenge packs through Beachbody!
Here are a few of our favorite workout + supplement bundles:
When should you take Fruit Punch Energize?
It's recommend to take 30-45 minutes before you workout.
Never used a pre-workout supplement before?
No worries! We have a full review about Energize that you'll love!
*These statements have not been evaluated by the Food and Drug Administration. This product is not intended to diagnose, treat, cure, or prevent any disease.