LIIFT4 Results: Before and After Photos of Joel Freeman's New Workouts
This post may contain affiliate links. All opinions shared are my own. As an Amazon Associate I earn from qualifying purchases. Click to view our full disclosure.
After trying dozens of workouts, my LIIFT4 Results have been my very best! The mix of strength training, HIIT, and simplified nutrition helped me lose weight and build lean muscle like nothing else! The best part? It's only 4x a week! See more LIIFT4 before and after photos below!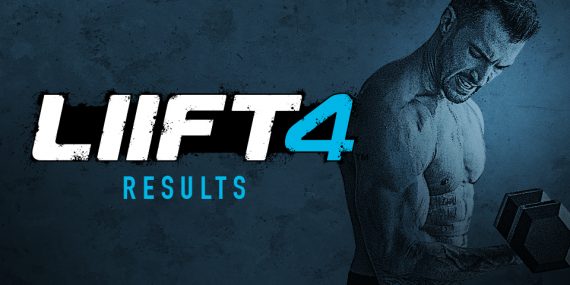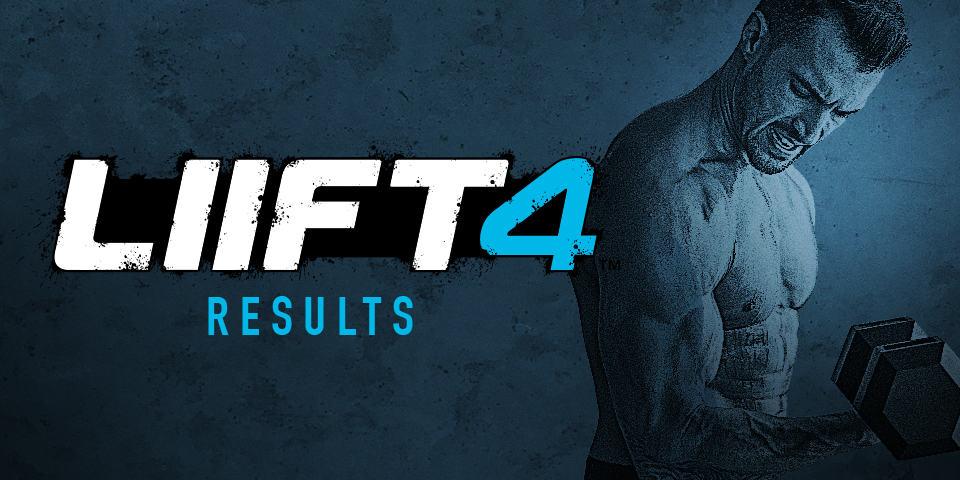 The LIIFT4 results are truly amazing.
Everyone in the Coach Test Group was already pretty well in shape, and they still saw great results. With that said, if you have 25, 50, 100lbs+ to lose, we still think you'll love this workout. It's really customizable and is a program you can do over and over again!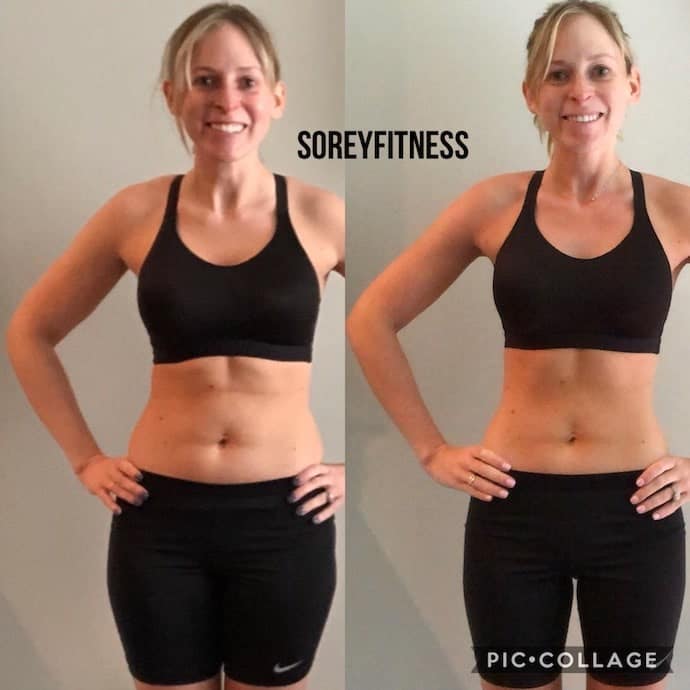 Above is my before and after photo from LIIFT4! I hadn't been great about my diet, but I was still trying to eat "healthy" 80-90% of the time. My portions were just off a bit – especially on the weekends. Ironically, I working out longer in the first picture too!
In the 2nd photo, I committed to 4 days a week with Joel and sometimes would mix in a cardio or yoga class on Wednesday's. For my nutrition, I chose the 2B Mindset because I loved how it focused on the emotional side of eating.
More LIIFT4 Before and After Pictures
Coaches began sharing their LIFT4 Before and After photos after just one round as well! The following photos are from one round (8 weeks) or less!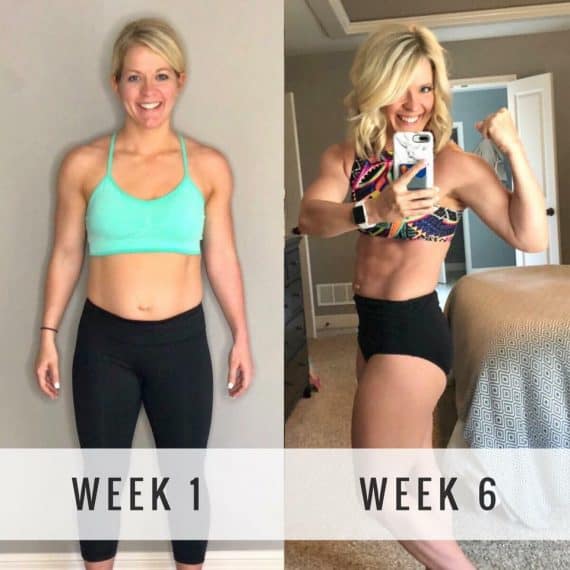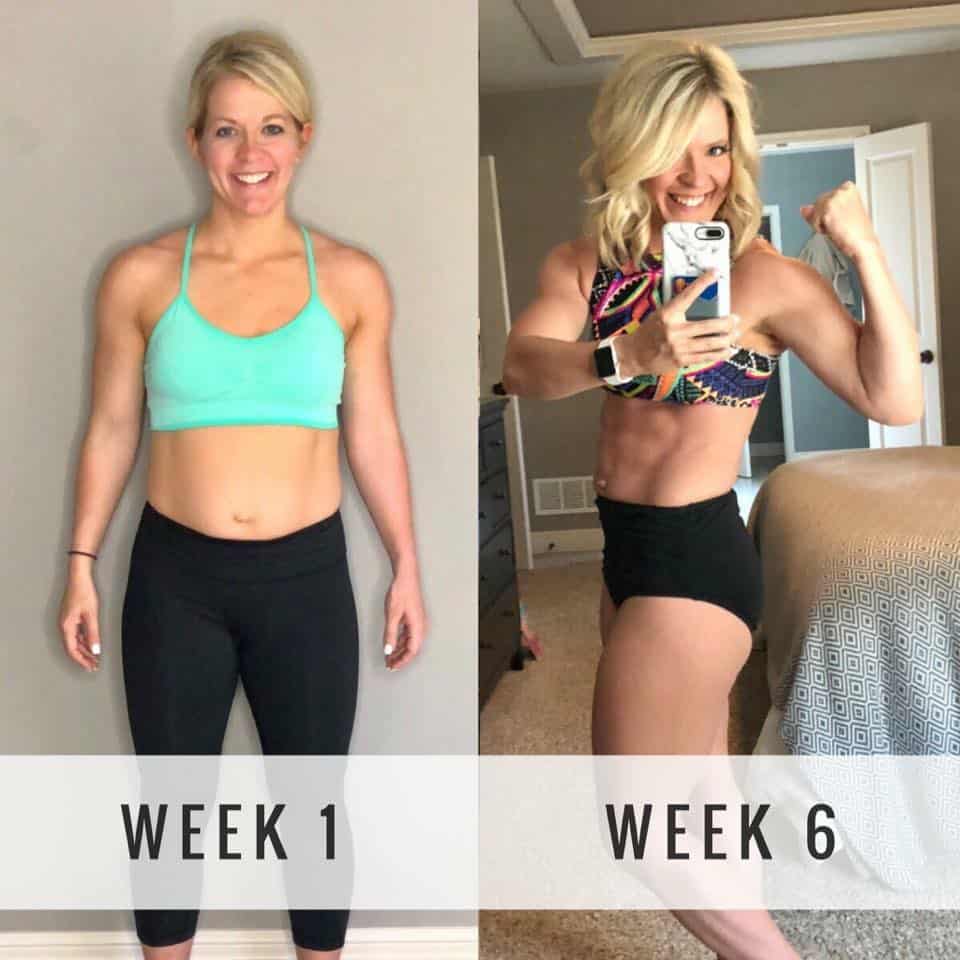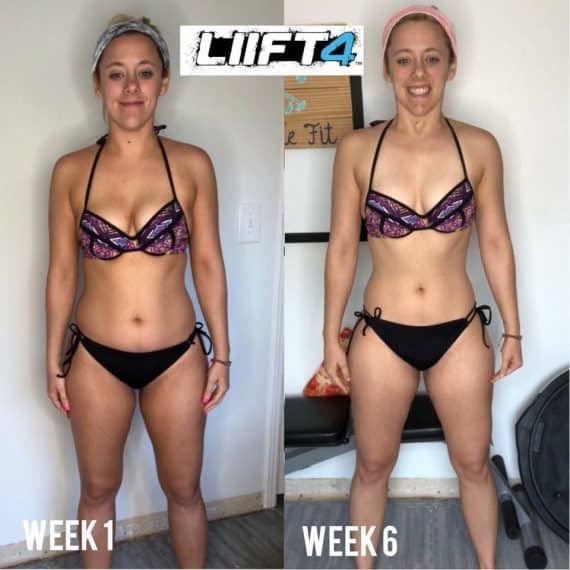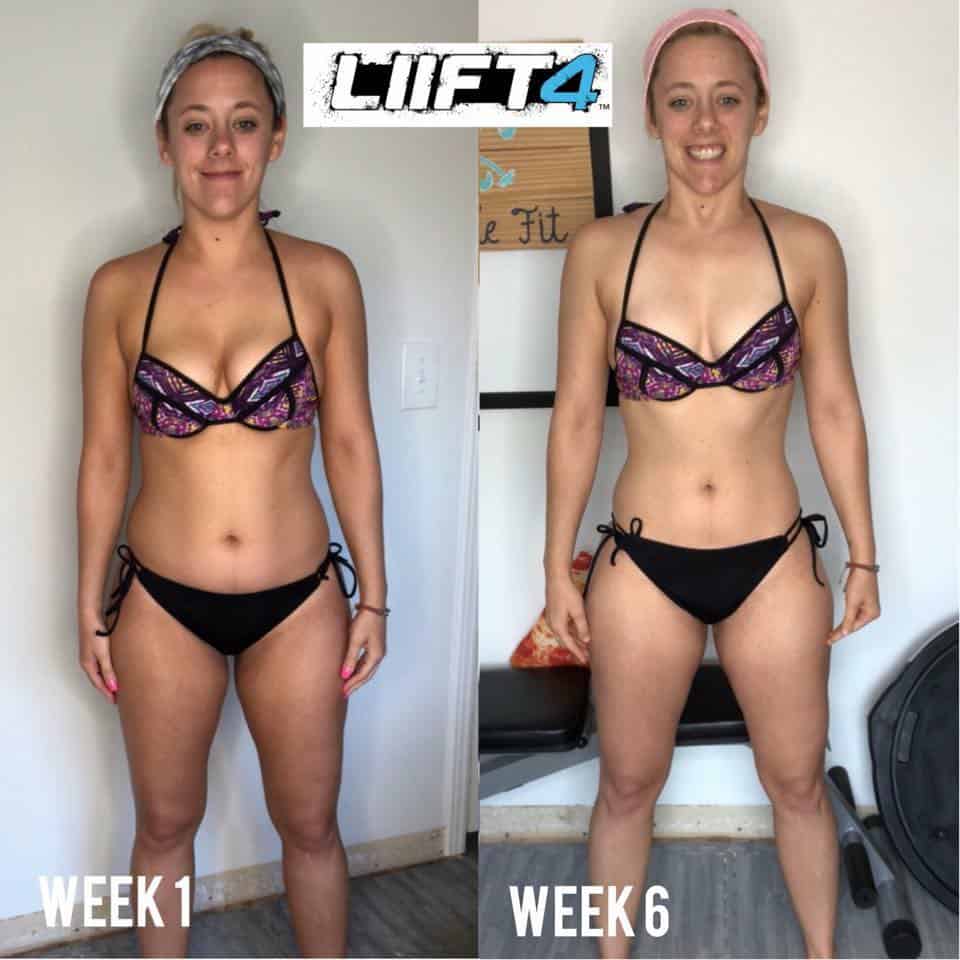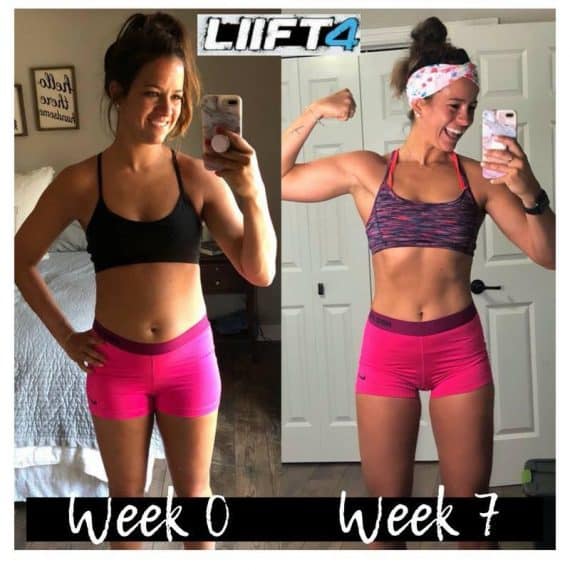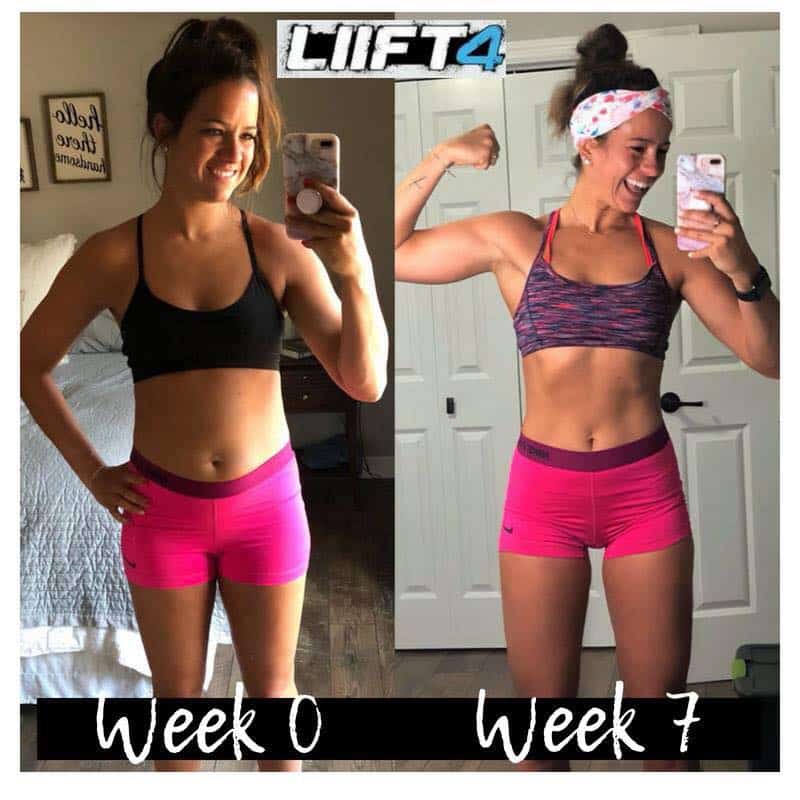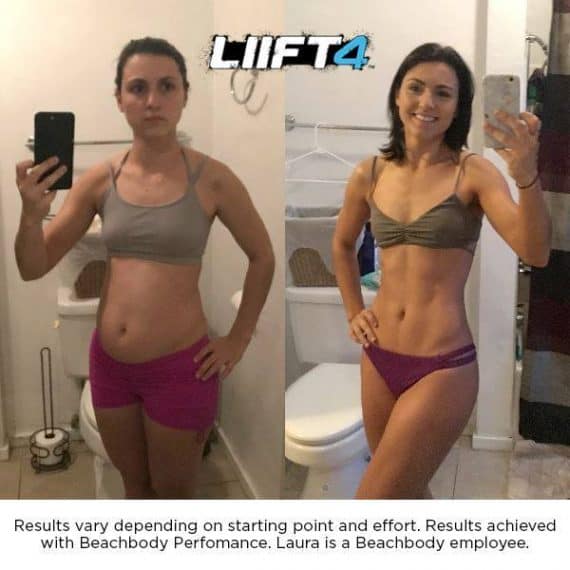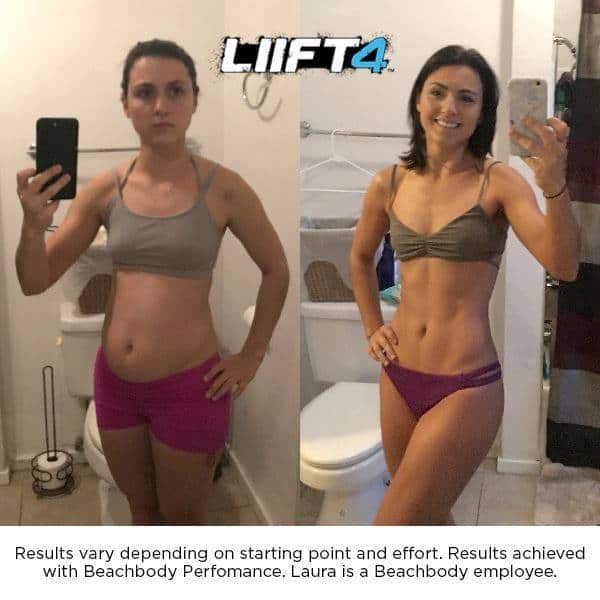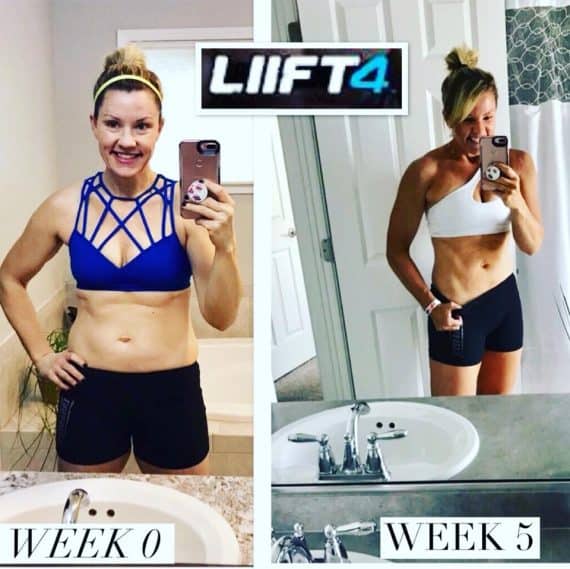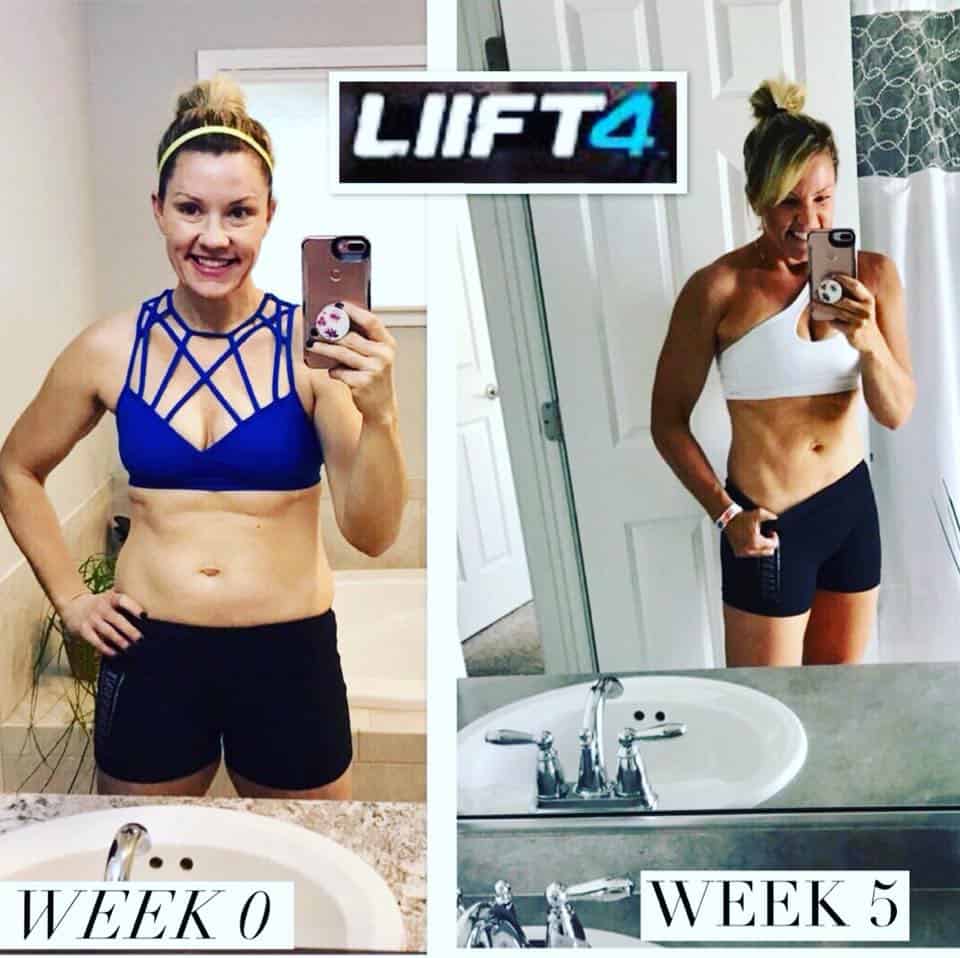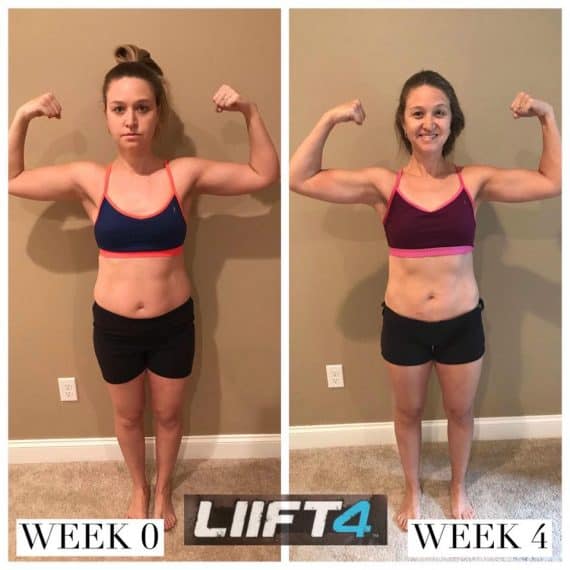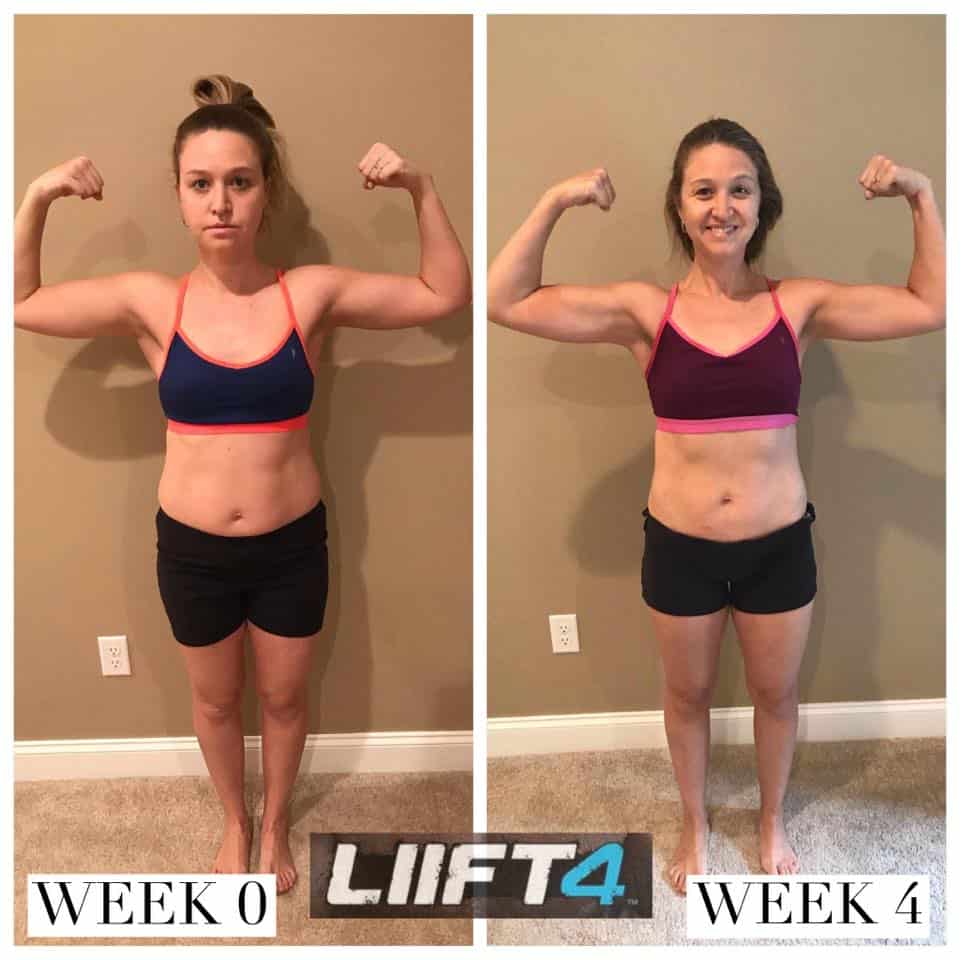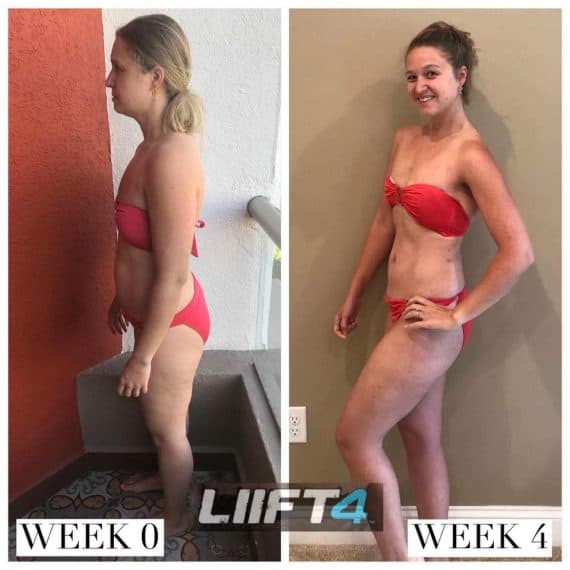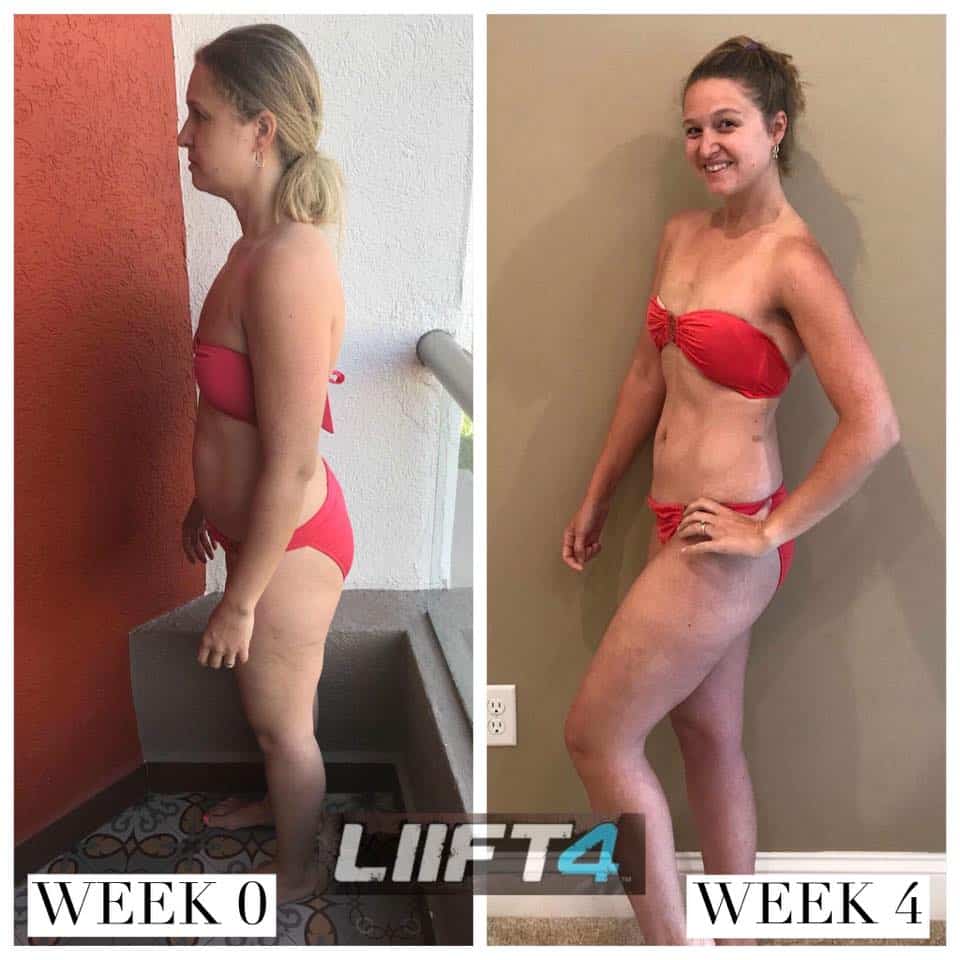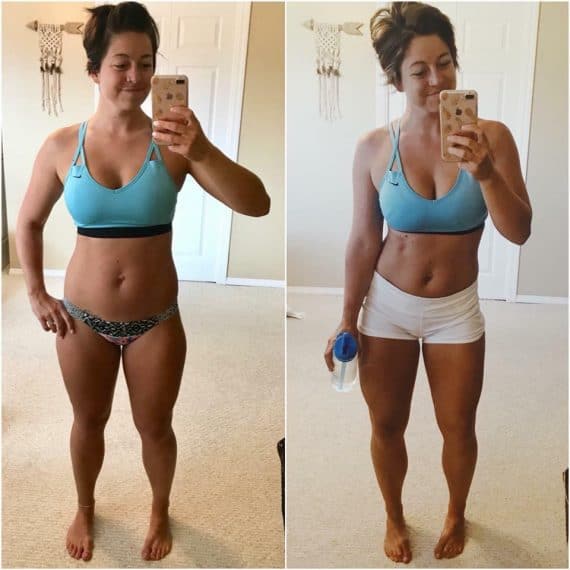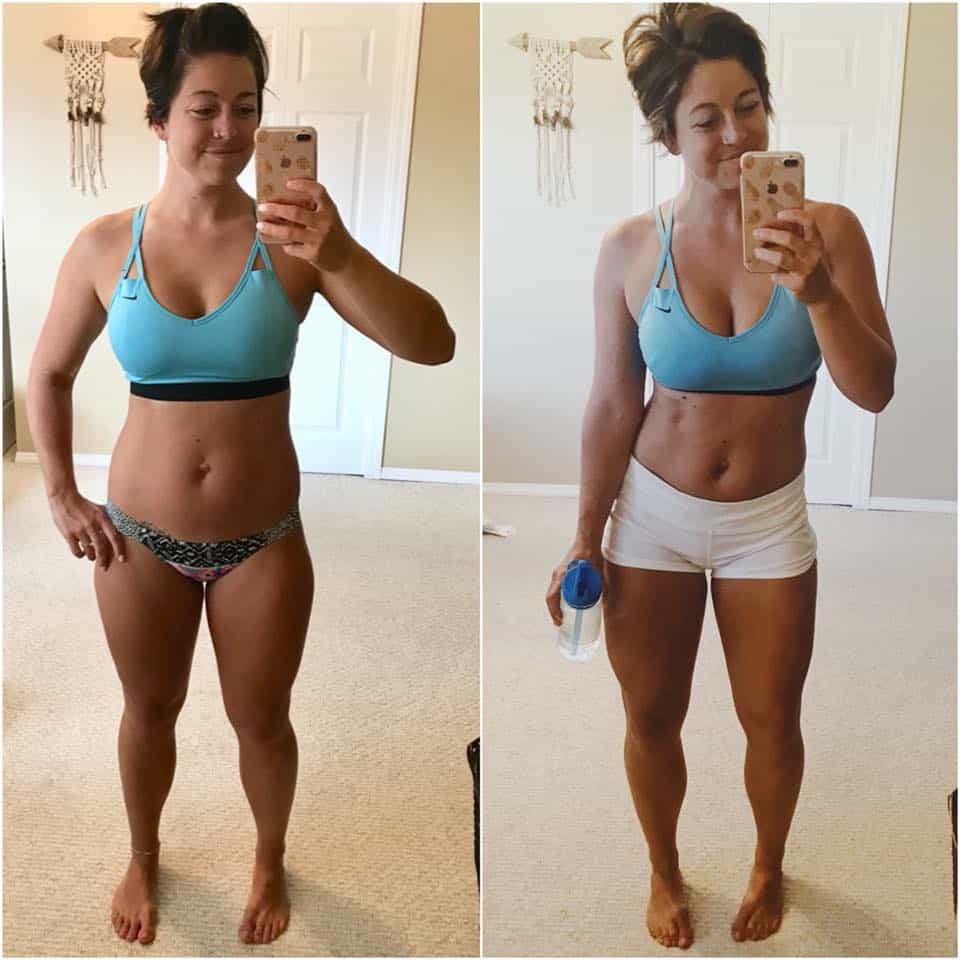 Is LIIFT4 Good for Weight Loss?
LIIFT4 is perfect for weight loss because HIIT can be super effective in burning calories and adding muscle to your body has been shown to actually increase your metabolic rate!! So you'll be burning calories while you exercise and even after your workout!
How to Maximize Your Results
Since the workouts are short, intense and only 4x a week – I highly recommend Beachbody's Performance line's Energize and Recover!
Why Energize?
It helps us push through & not get as tired during our workout! Plus, studies show using Beta Alanine helps you get max results in 1-2 months so you want to take it regularly with your workouts.
Energize doesn't have artificial ingredients or junk in it – so we feel strong not jittery (though the Beta Alanine can make you tingle a bit!)
Energize helps to:
– improve performance
– promote recovery
– delay muscle fatigue
Why Recover?
It's helped so much with our next-day muscle soreness! It's also designed to help improve your strength and lean muscle gains!
How does the meal plan help results?
The LIIFT4 meal plan is designed to help you see MAX results in 8 weeks. You can choose either the 2B Mindset like I did or the Ultimate Potion Fix.
Ultimate Portion Fix teaches you about macros (proteins, fats, and carbs) using the portion control containers. The containers are also used in popular programs like 80 Day Obsession and 21 Day Fix.
Also – if you're struggling with the scale or just staying consistent, please reach out to us using the form below. We'd love to help you with your weight loss goals.

Beachbody Coaches Save 25% Off Orders
If you're considering coaching, this is a great time to try it out. If you're on the fence, keep in mind it's free and easy to cancel at any time.
What does a coach do?
A coach uses Beachbody products and can choose to share about them with others. You can also choose just to coach for the 25% discount!I
If you want to coach full-time like us, we also have training to help you get started on the best path! We also offer 1 on 1 calls to help you work towards your goals!
You may also like:
Still have questions? Let us know using the form below!