BODi by Beachbody Affiliate Program vs BODi Coaching
This post may contain affiliate links. All opinions shared are my own. As an Amazon Associate I earn from qualifying purchases. Click to view our full disclosure.
The BODi by Beachbody Affiliate program can be a great way to monetize your social media, email list, or website. Below, we look at how the BODi partner program is set up, who it is for, and if it is different than Beachbody Coaching.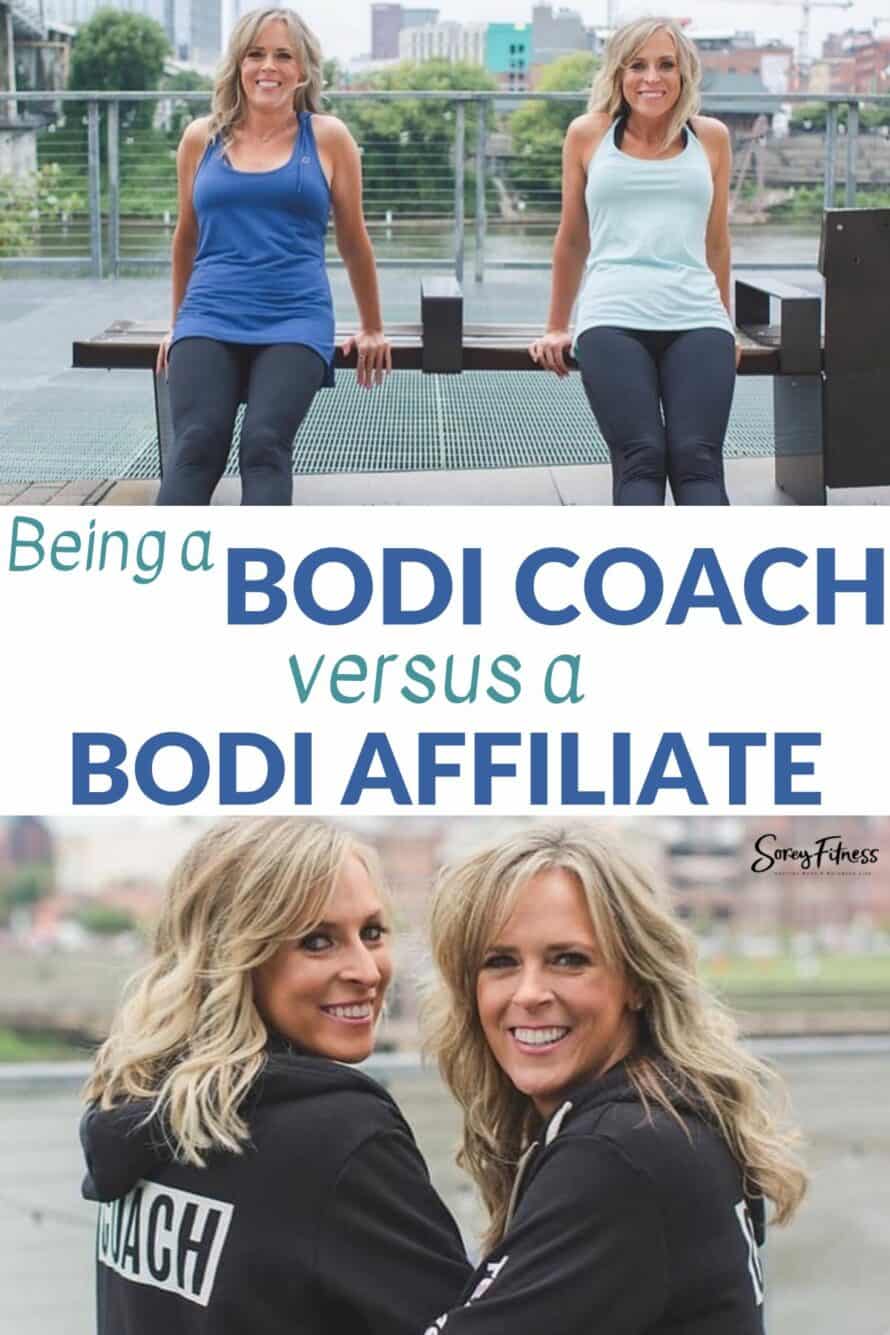 Important Note: Beachbody changed their name to BODi in 2023. Therefore, you may see the word "BODi" below; this is the same as Beachbody.
Beachbody does not guarantee any level of success or income from the Team Beachbody Coach opportunity. Each Coach's income depends on his or her own efforts, diligence, and skill.
Does Beachbody run a referral program or affiliate program?
Yes, BODi by Beachbody offers an affiliate program where you can earn 25% commission off most orders by referring people to BODi's website.
How do you make 25% commission as a Beachbody affiliate?
Every BODi affiliate is given personalized links to products. When someone orders through your link, you get 25% commission. This also applies to future orders and subscriptions.
How to Sign Up as a BODi Affiliate
Whether you want to just share personalized affiliate links to earn a 25% commission for referring others to BODi by Beachbody or actively be a BODi Coach, the steps to getting started are the same.
Sign up as an affiliate (BODi Coach)
Bookmark the personalized link generator
Start sharing
Another Important Note: Unlike many affiliate programs, you will have a $15.95 service fee each month with BODi coaching. This is to maintain your website and office they provide to all affiliates/coaches.
Once you've signed up, you'll get an email with your affiliate number. You'll insert this number in the link generator, find your favorite products, and start sharing that link.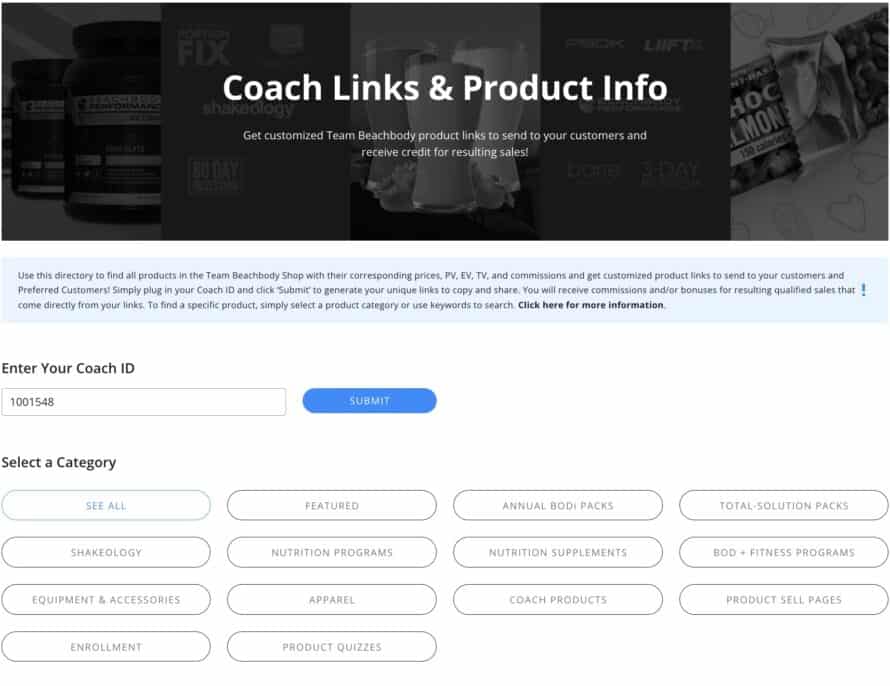 Beachbody Affiliate Program vs BODi Coaching
Typically an affiliate shares a personalized link, and when someone orders, they make a commission. This is the set up for the Beachbody affiliate program.
With that said, the highest commission offered by BODi is the Beachbody Coach opportunity — which is now called being a BODi Coach.
Some people treat BODi coaching as just an affiliate program while others use it as a way to connect with clients and grow a team of coaches.
IS a BODi Coach, BODi Affiliate, and Beachbody Coach the same thing?
The title BODi Coach, BODi affiliate, and Beachbody Coach are all under the same Beachbody business opportunity.
With Beachbody changing their name to BODi in 2023, it's created a little confusion around the title, but all 3 are essentially affiliates for Beachbody (now called BODi).
The term BODi partner also refers to the same affiliation.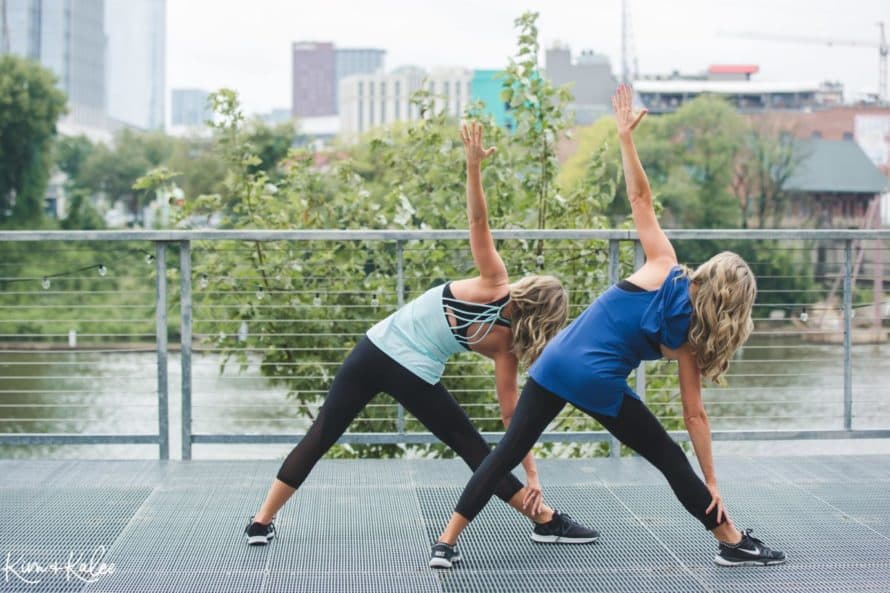 What is required to BE a BODi Coach?
You must pay a $15.95 business service fee to maintain your website and online office as a BODi Coach. There is no sales requirement to be a coach; however, the idea of being an affiliate is to refer people to BODi and make the 25% off their orders.
What does a BODi Coach Do?
BODi coaches share products that they love and refer people to BODi's website using their personalized link. Some BODi Coaches also grow a team to earn an additional team bonus, but this isn't required to be a BODi coach. You can treat your links as affiliate links.
Examples of What BODi Coaches Do
Share a personalized promo for their followers to get a deal
Link their fav pre-workout or supplement on their Instagram Stories
Share their before and after on social with a link to what they used to get results
Review a workout on their blog and link to it
Create a fun TikTok about your workout, recipe, or mindset
Share a recipe that they are loving and link to the nutrition program it came from
Host a Facebook group for a few friends to stay accountable
Share about a new program they're starting
Some BODi coaches also recruit more affiliates or BODi coaches to grow a team.*
*Note: As that team grows in commissions, the original coach can make a team bonus. This is an option to grow, but it is not required as a BODi coach. Some coaches are purely affiliates and just share their link.
3 Steps to get started
Sign up as an affiliate (BODi Coach)
Bookmark the personalized link generator
Start sharing
Can you make money from Beachbody?
Yes, but the amount of money you make is up to you. The top BODi Coach salary is in the millions, but the basic affiliate makes on average $449 a year. It really depends on what you put into it and how you grow the partnership.
How much do BODi Coaches make?
| | | |
| --- | --- | --- |
| RANK | POTENTIAL WEEKLY EARNINGS | POTENTIAL yearly EARNINGS |
| BODi Coach | $0 | $0 |
| Emerald | $250 | $13,000 |
| Ruby | $1,000 | $52,000 |
| Diamond | $2,000 | $104,000 |
| 1 Star Diamond | $3,000 | $156,000 |
| 2 Star Diamond | $4,000 | $208,000 |
| 3 Star Diamond | $5,000 | $260,000 |
| 4 Star Diamond | $6,000 | $312,000 |
| 5 Star Diamond | $7,000 | $364,000 |
| 6 Star Diamond | $8,000 | $416,000 |
| 7 Star Diamond | $9,000 | $468,000 |
| 8 Star Diamond | $10,000 | $520,000 |
| 9 Star Diamond | $11,000 | $572,000 |
| 10 Star Diamond and above | $12,000 | $624,000 |
Have questions about the BODI Affiliate Program?
If you are confused about how this affiliate program works, we'd be happy to help with any questions. We have been doing this since 2011, and we have followed an affiliate approach for growing our business. You can use the form below or email us at thegirls@soreyfitness.com.