10 Rounds Results: Real Men & Women's Before and After Photos
This post may contain affiliate links. All opinions shared are my own. As an Amazon Associate I earn from qualifying purchases. Click to view our full disclosure.
Joel Freeman's newest Beachbody workout, 10 Rounds, combines kickboxing, speed intervals, and strength training for a total body transformation! We're sharing real men and women's before and after photos today. Their 10 Rounds results are absolutely amazing.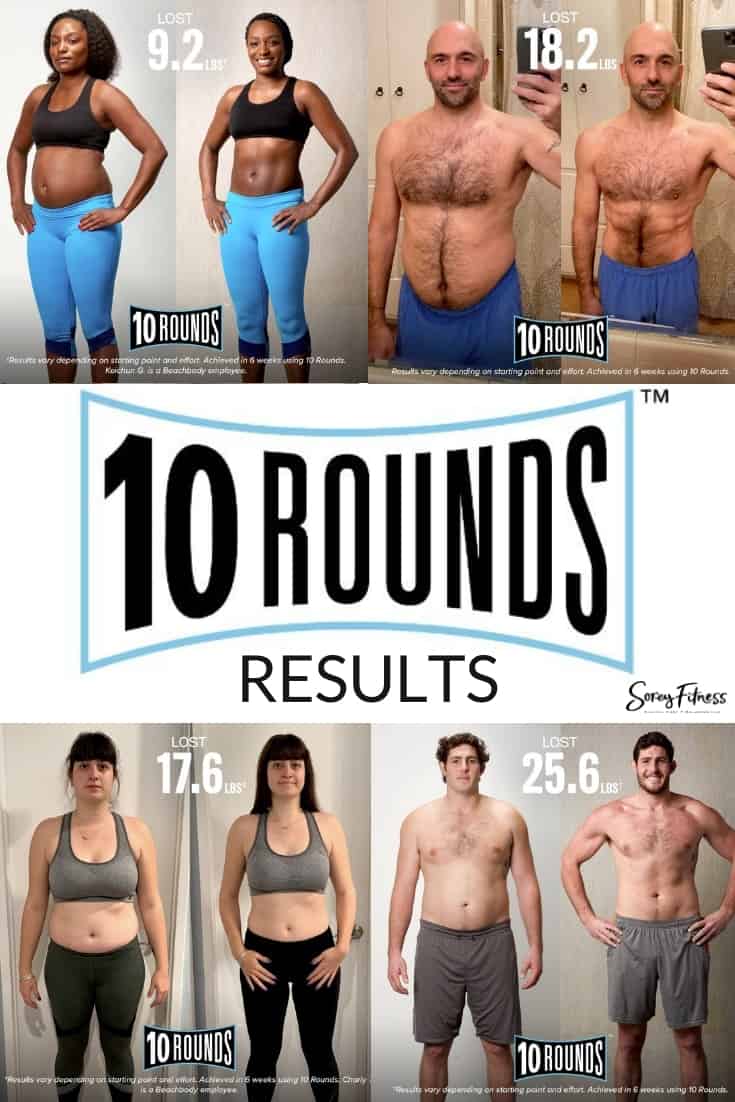 You can also view Our Full 10 Rounds Review for more details on the program.
The 10 Rounds results are truly amazing.
If you're looking to tone up, lose belly fat, and see results at home, we really feel like you'll love this workout!
You Just Need
10 Rounds Before and After Pictures
These 10 Rounds before and after photos are from real people that completed 1 round of workouts for 6 weeks and using either 2B Mindset or Ultimate Portion Fix.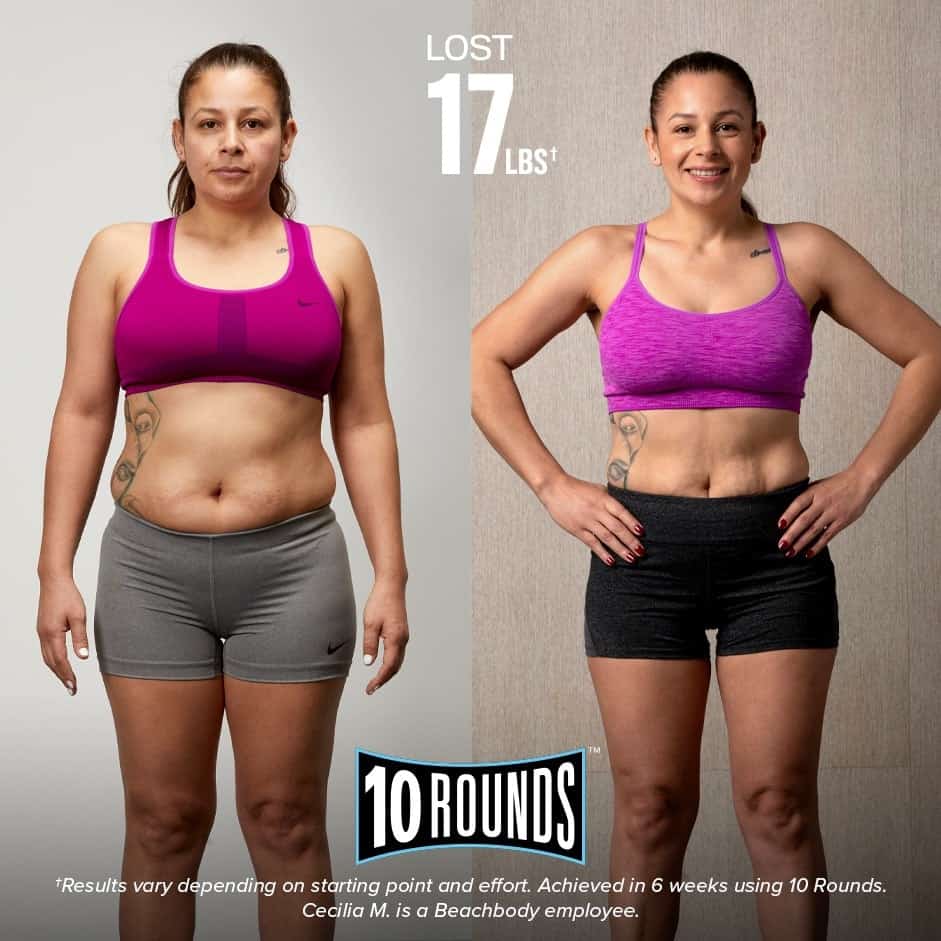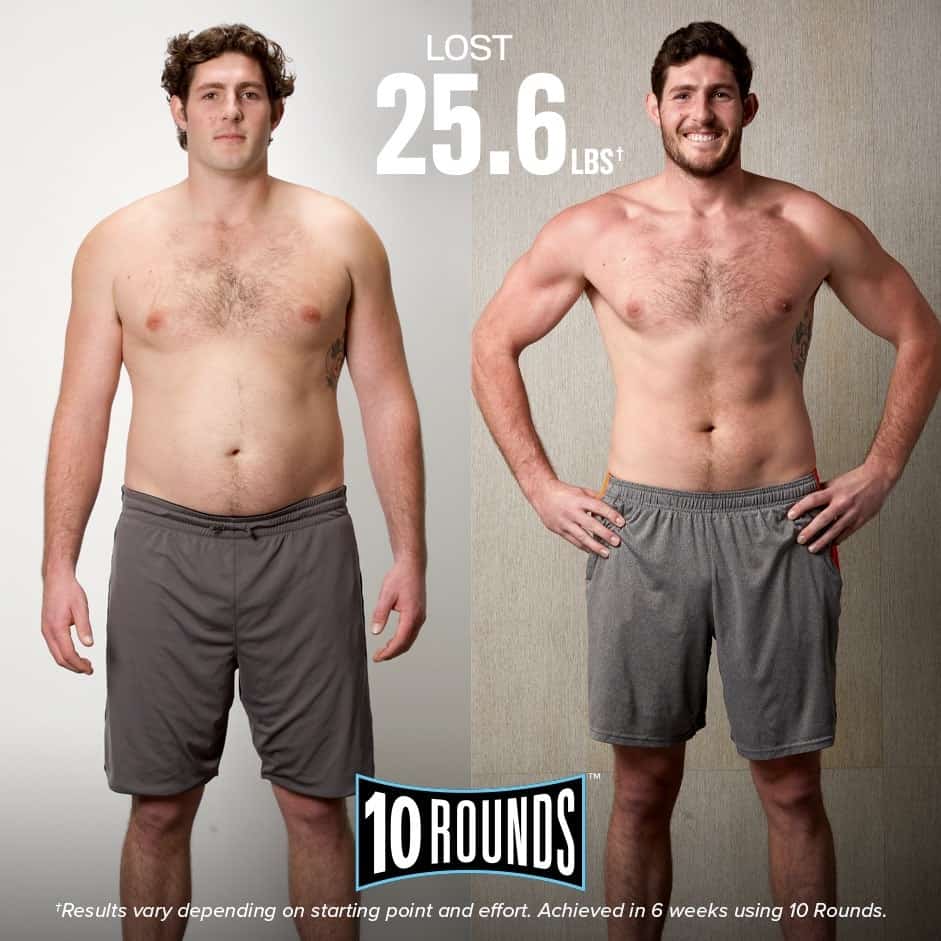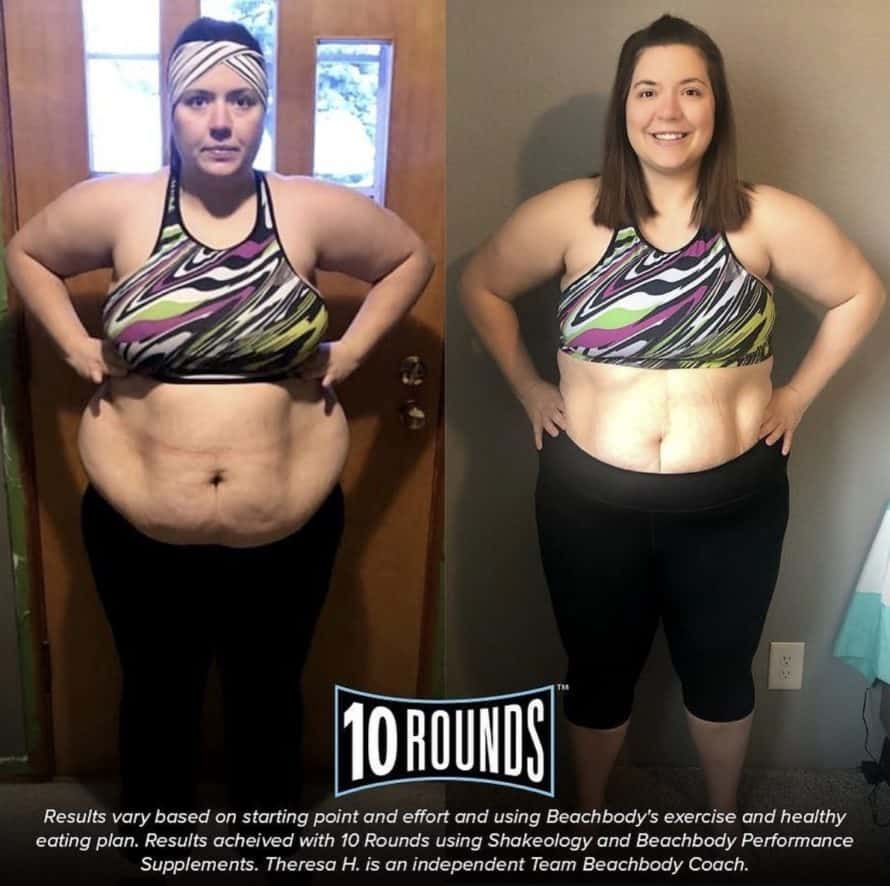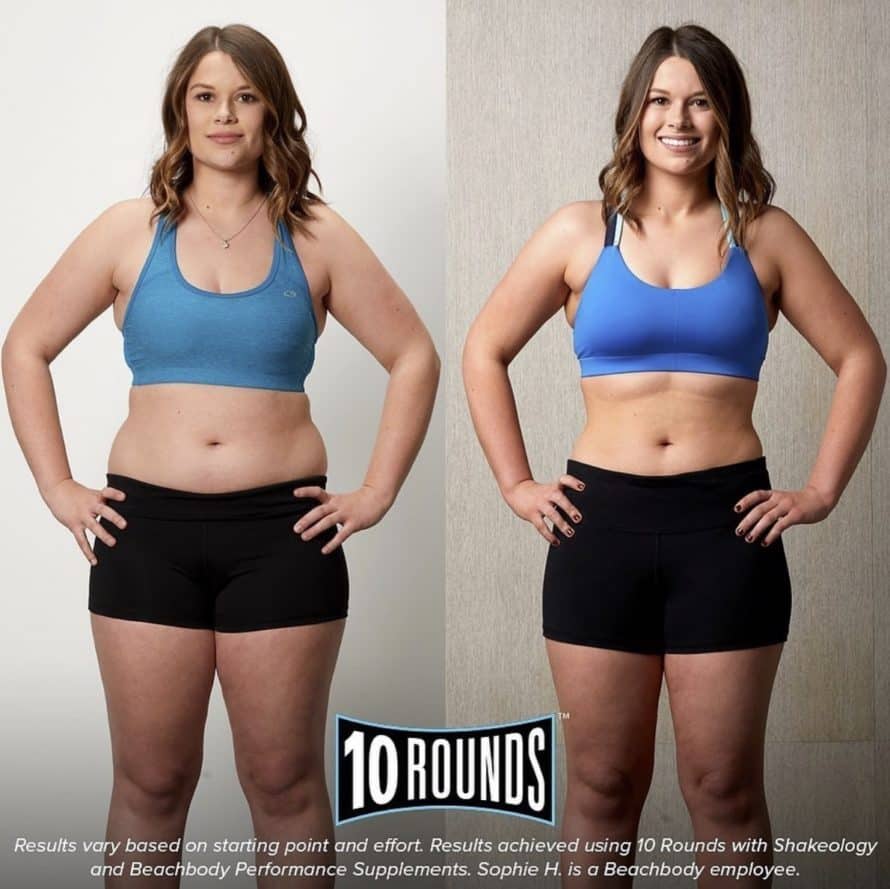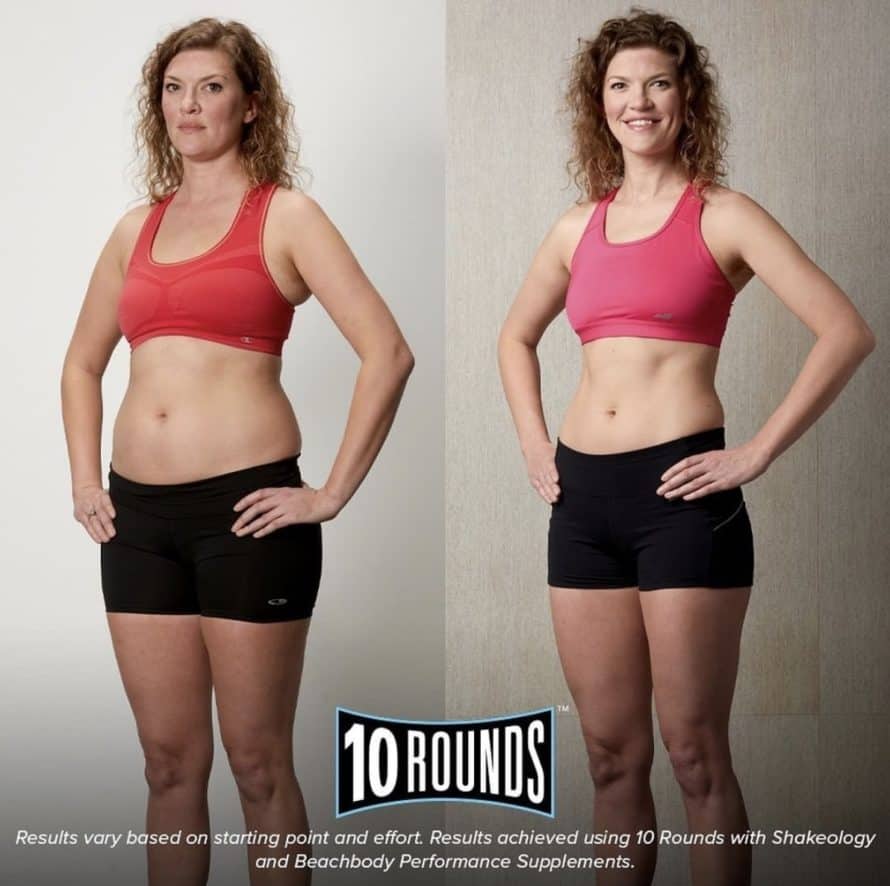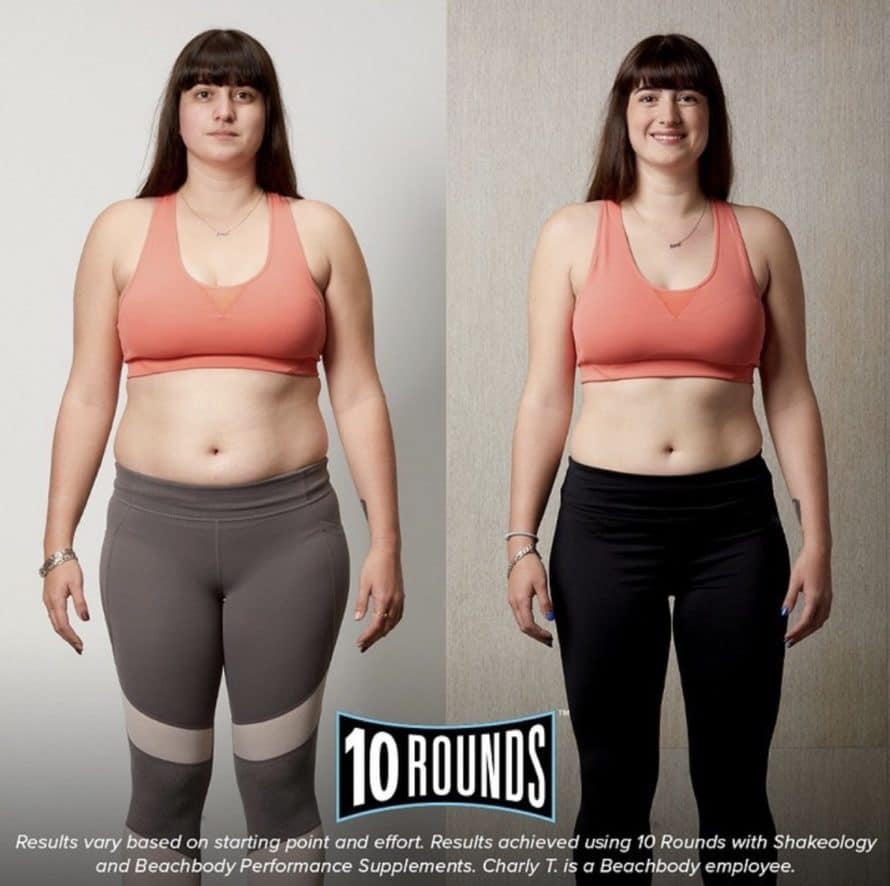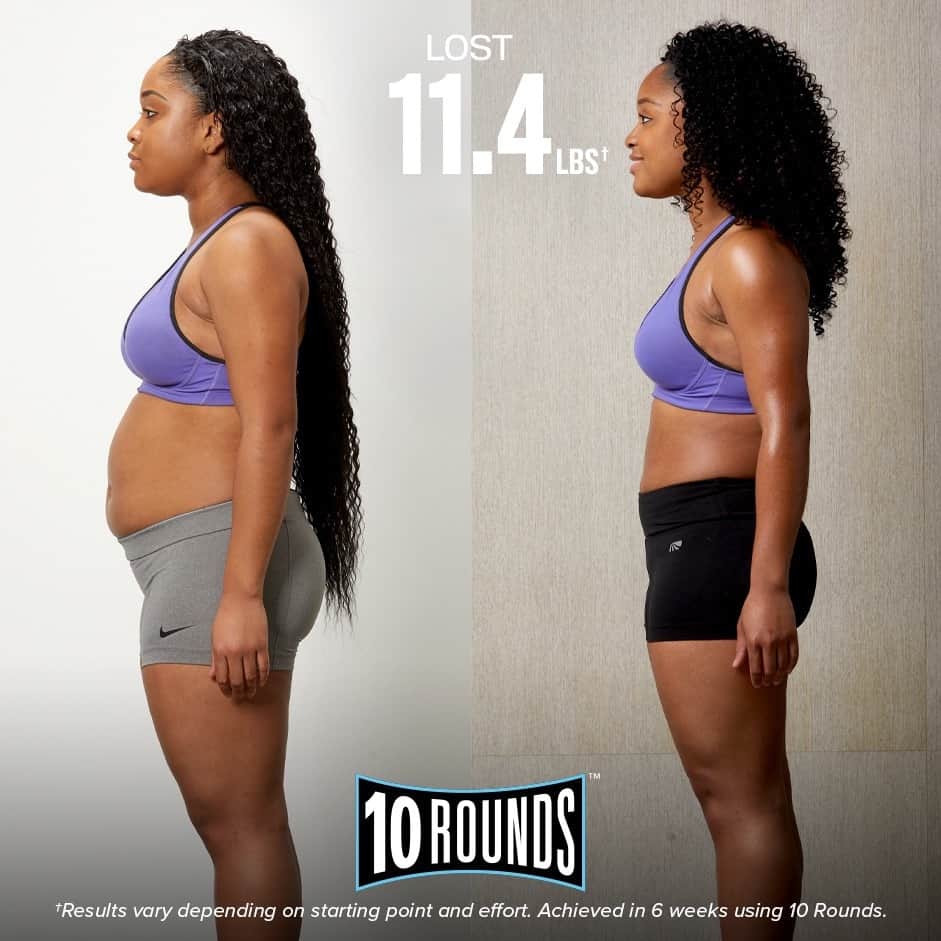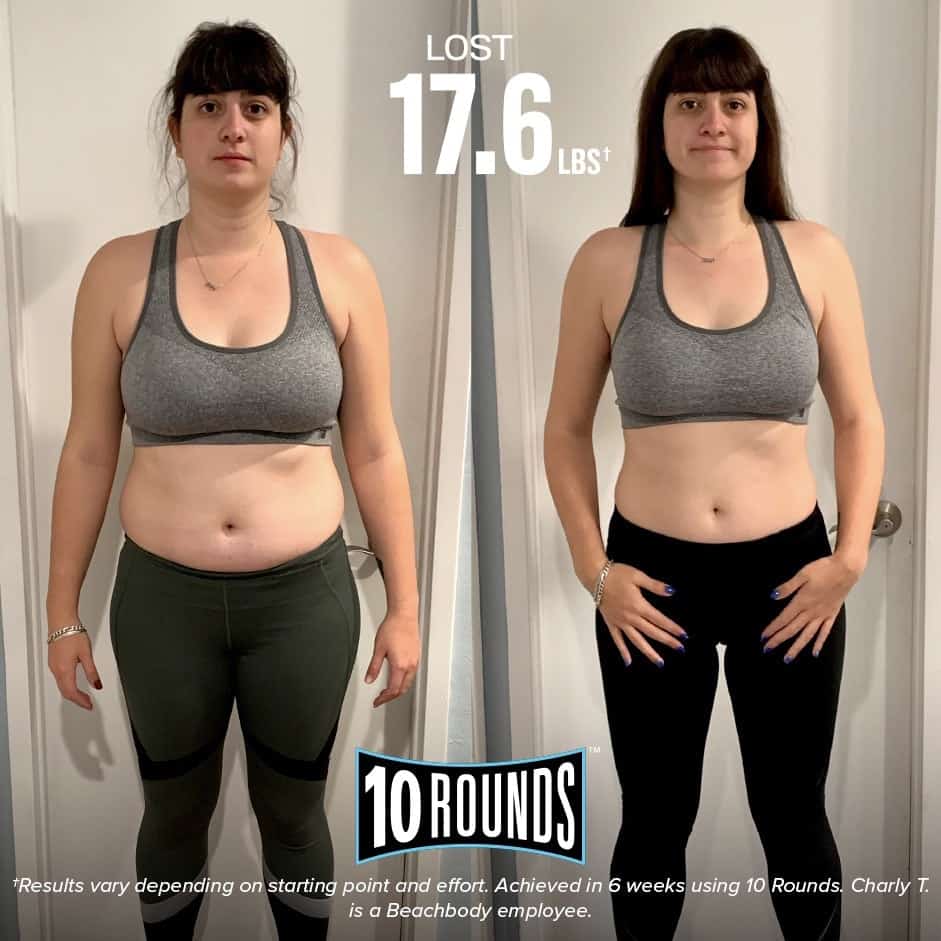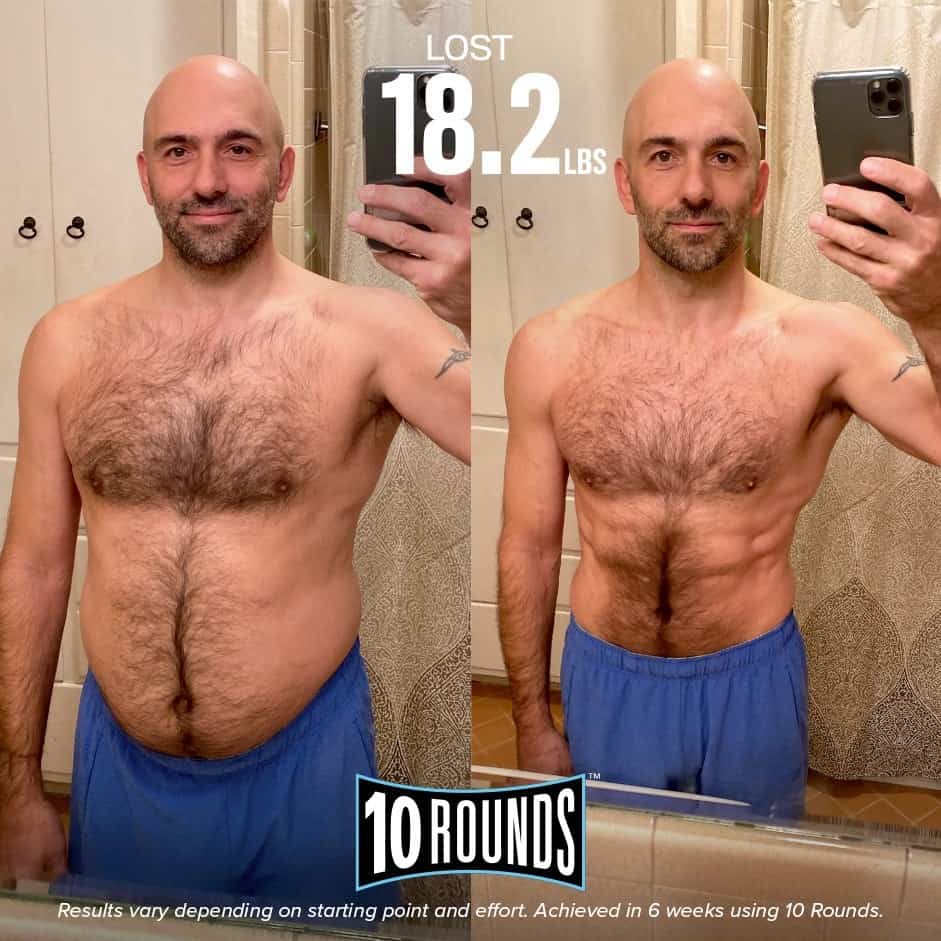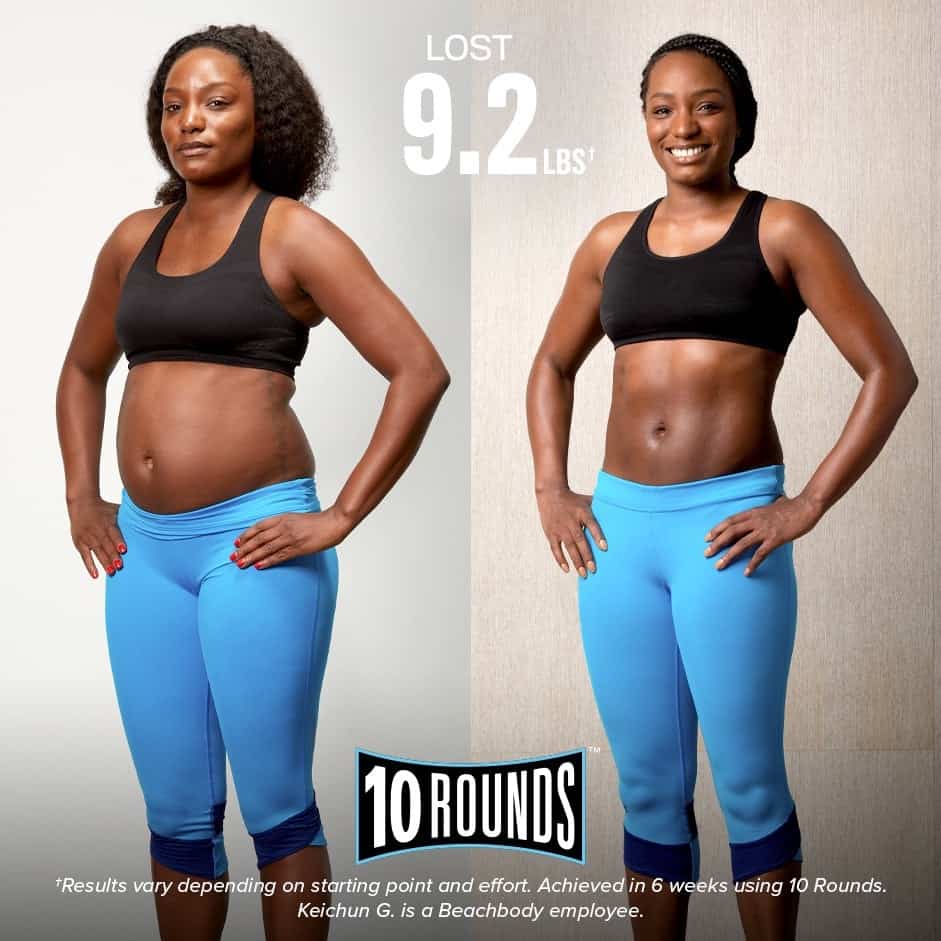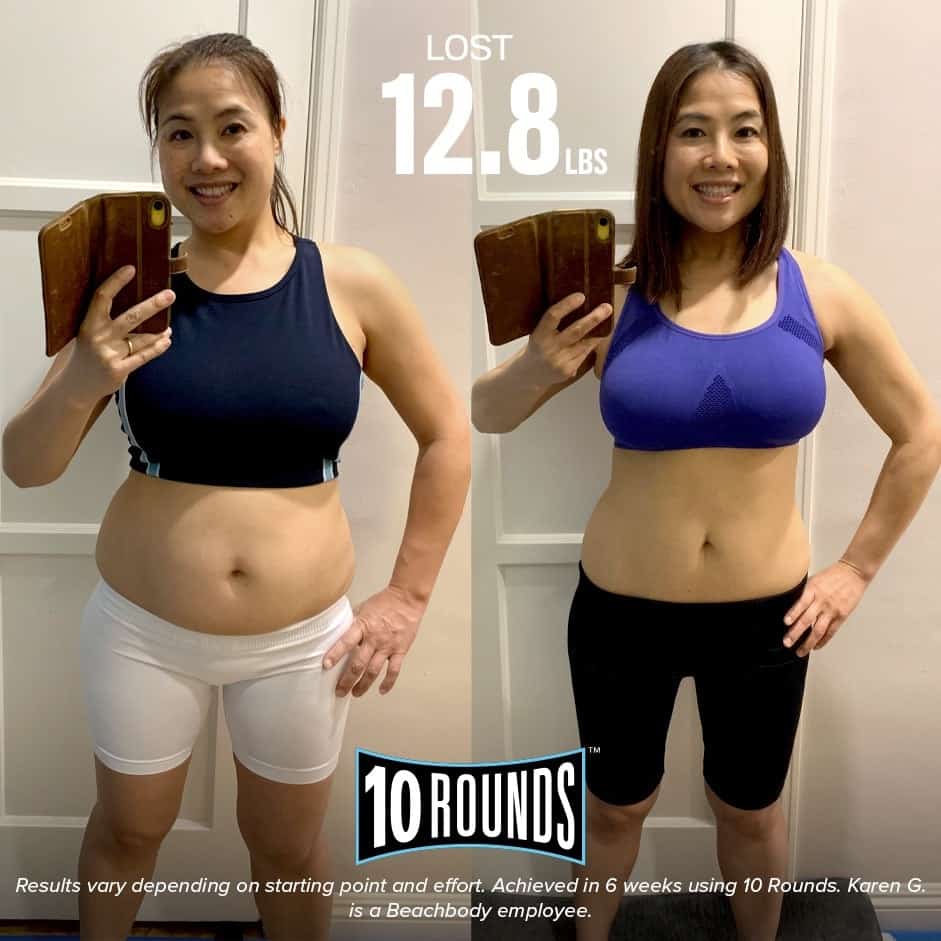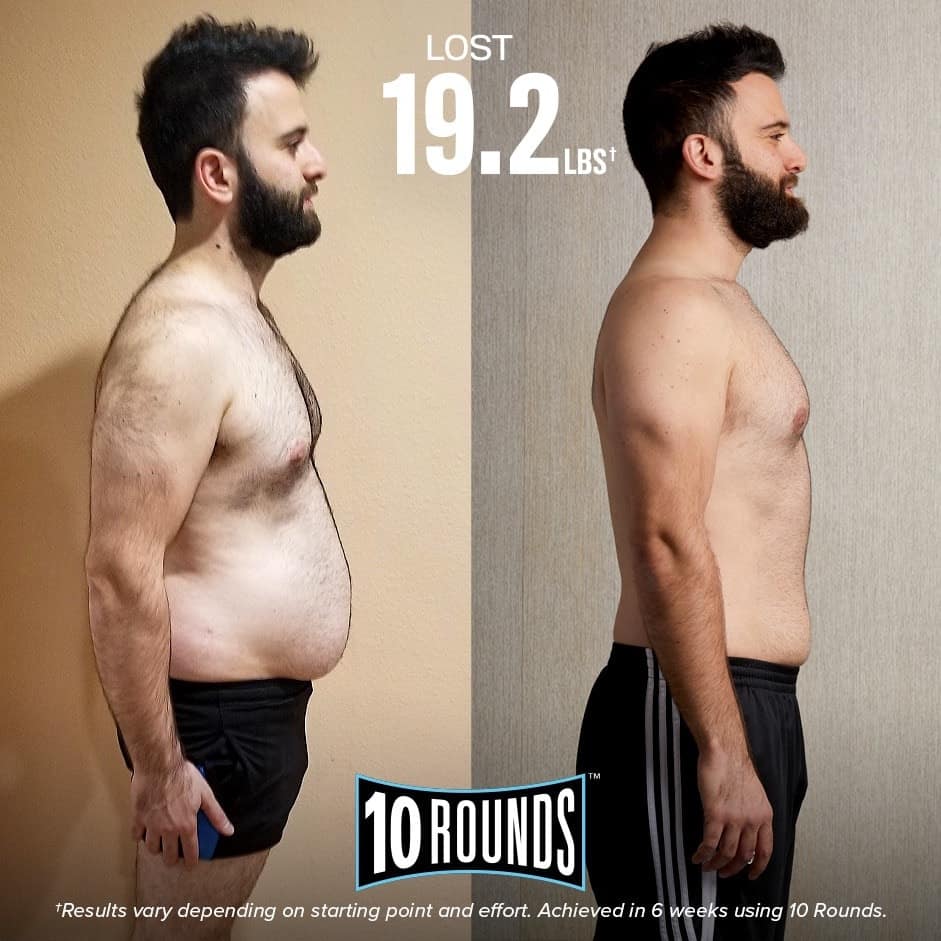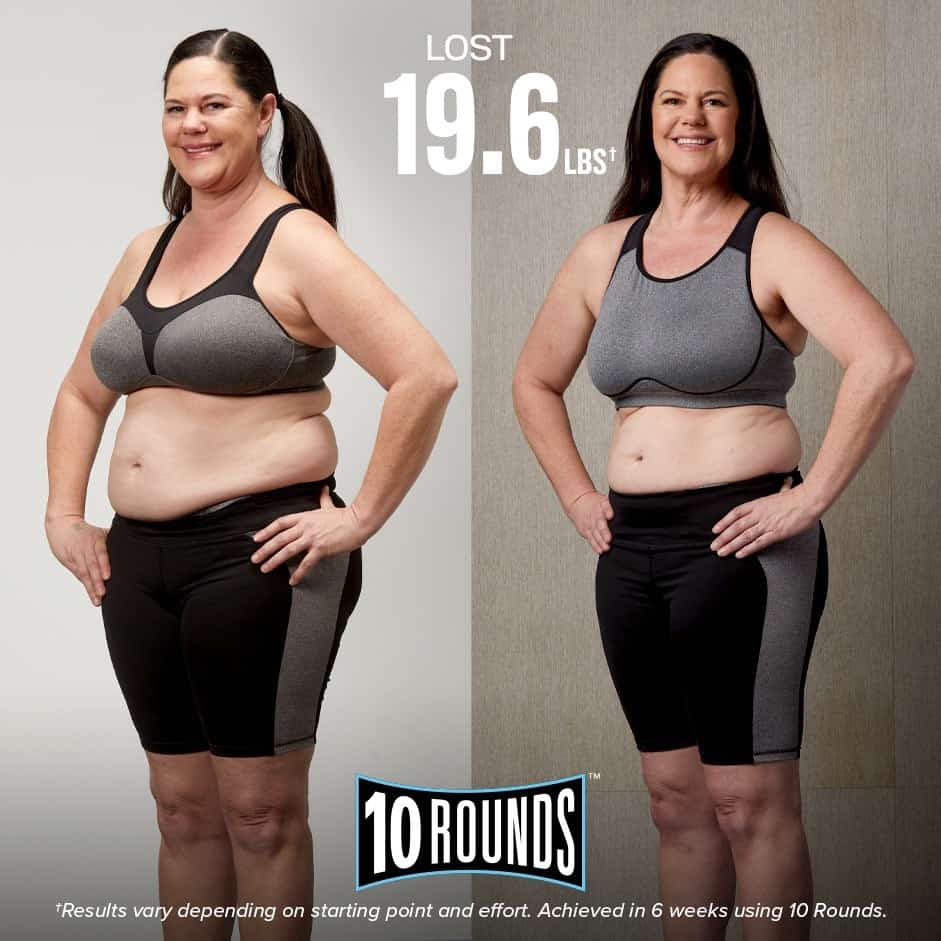 If you're interested in joining our 10 Rounds Group – email thegirls@soreyfitness.com or use the form below.
Is 10 Rounds Good for Weight Loss?
Yes, 10 Rounds is a great at home workout for weight loss. It's going to help you burn more calories per day which helps you lose weight!
You also will need to incorporate a meal plan of some sort for the best results. We suggest the 2B Mindset or Ultimate Portion Fix.
If you need another option, check out our meal prep for weight loss guide!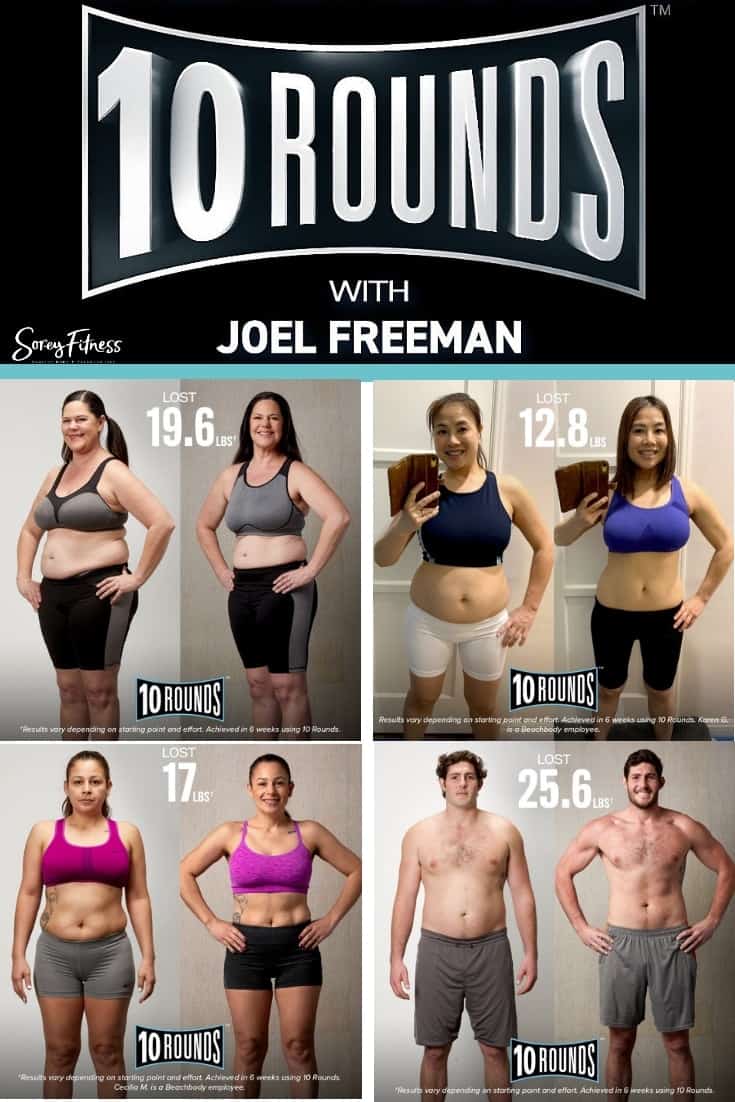 How to MAX 10 Rounds Results
In order to see the maximum results in the 6 weeks, you should:
Commit to a healthy meal plan
Follow the workout calendar
Grab a friend or do the workouts with a group like ours!
Get your sleep
For an extra bump – we also suggest Beachbody's Energize for each workout and Recover on Strength days.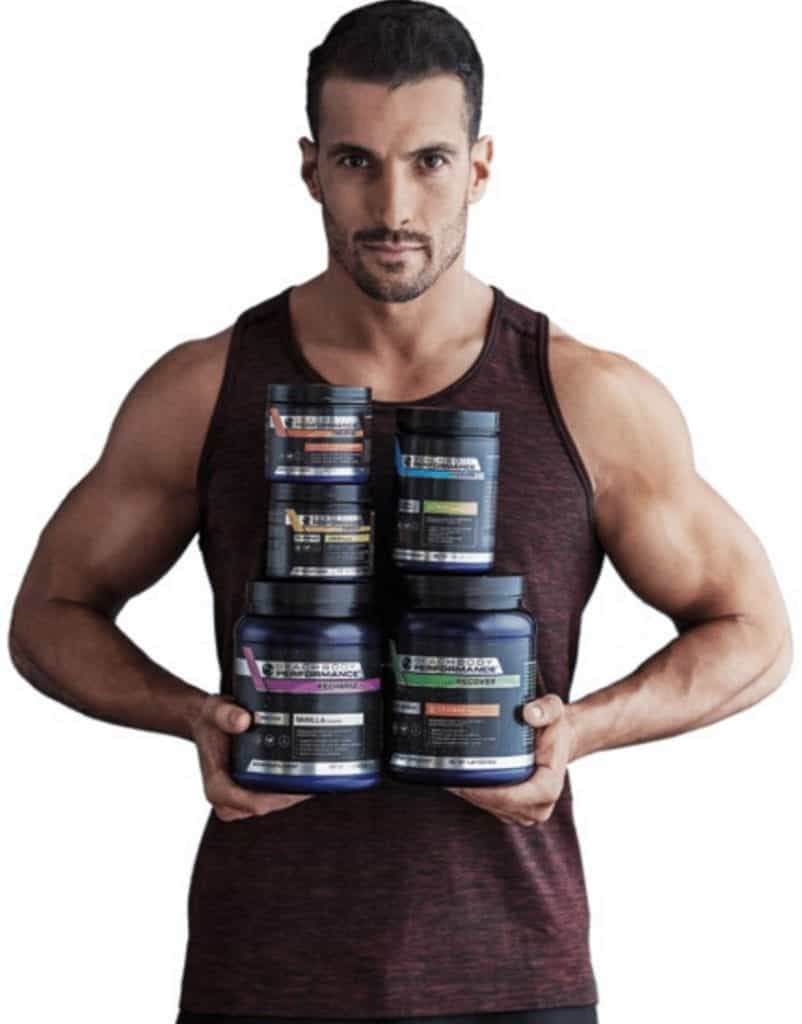 Beachbody's Performance line is highly recommended for max results!
Why Energize?
It helps us push through & not get as tired during our workout! Plus, studies show using Beta Alanine helps you get max results in 1-2 months so you want to take it regularly with your workouts.
Energize doesn't have artificial ingredients or junk in it – so we feel strong not jittery (though the Beta Alanine can make you tingle a bit!)
Energize helps to:
improve performance
promote muscle recovery
delay muscle fatigue
Why Recover?
It's helped so much with our next-day muscle soreness! It's also designed to help improve your strength and lean muscle gains!
If you're struggling with the scale or just staying consistent, please reach out to us using the form below. We'd love to help you with your weight loss goals.
Is 10 Rounds Good for Beginners?
Since you can modify the pace and impact of 10 Rounds, we think it is okay for beginners. You could always try the sample workout first and see what you think!
If you've tried LIIFT4 or Core De Force and felt comfortable with it, you will probably also like 10 Rounds' workouts.
More 10 Rounds Non-Scale Victories
Participants didn't just walk away with great 10 Rounds before and after photos!
They also:
Slept better
Didn't experience as many cravings
Felt stronger
Improved posture
More confidence
Clothes fit better
Improved mindset
Less headaches
Friends ask what I'm doing different!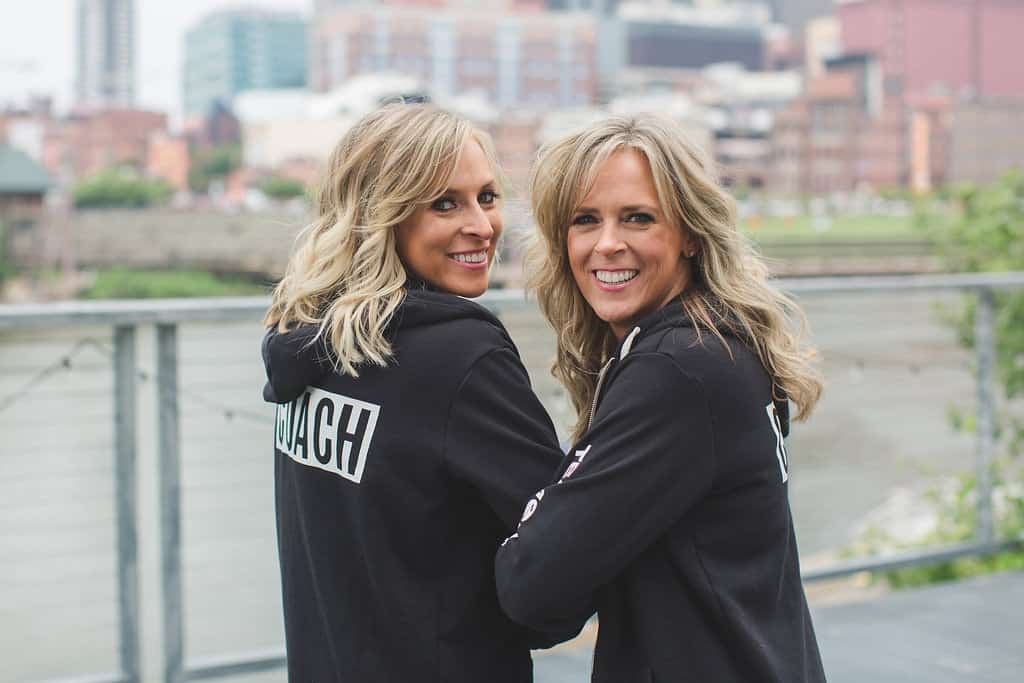 Are you considering Beachbody Coaching?
Coaches get even earlier access to new programs and save 25% off their orders. If you're thinking about coaching, it's a great time to try it! Plus it's free to cancel at any time.
What does a Beachbody coach do?
A coach uses Beachbody products and can choose to share about them with others.
If you want to coach full-time like us, we also have training to help you get started on the best path! We also offer 1 on 1 calls to help you work towards your goals!
10 Rounds Ordering Options
You can also sign up to be a Beachbody Coach for free with any challenge pack!
Now that you've seen the 10 Rounds Before and After Photos, check out our full guide to the programs.
Want to join us? Use this form: