LIIFT MORE: Joel Freeman's New Workout Program
This post may contain affiliate links. All opinions shared are my own. As an Amazon Associate I earn from qualifying purchases. Click to view our full disclosure.
Beachbody Super Trainer Joel Freeman's LIIFT MORE workout combines classic strength training with explosive HIIT moves to blast fat and build muscle in just 8 weeks! It's available on Beachbody on Demand now!
Try the LIIFT MORE Sample Workout & get a $20 promo code below.
Click here to get first access!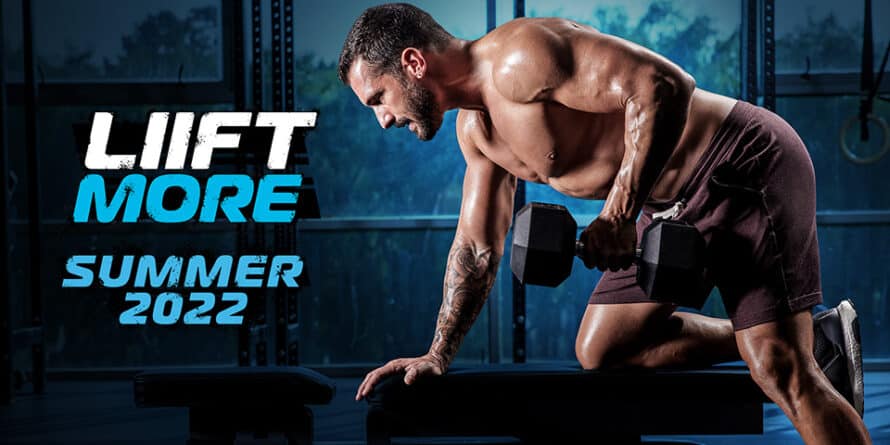 LIIFT MORE Review
Joel's new full-body program, LIIFT MORE, includes strength training, high intensity interval training (HIIT) and core moves.
The program is 5 days a week and 8 weeks long. Each workout is under 45 minutes and designed to maximize your results!
Is there a modifier?
Yes, there is a modifier in LIIFT MORE.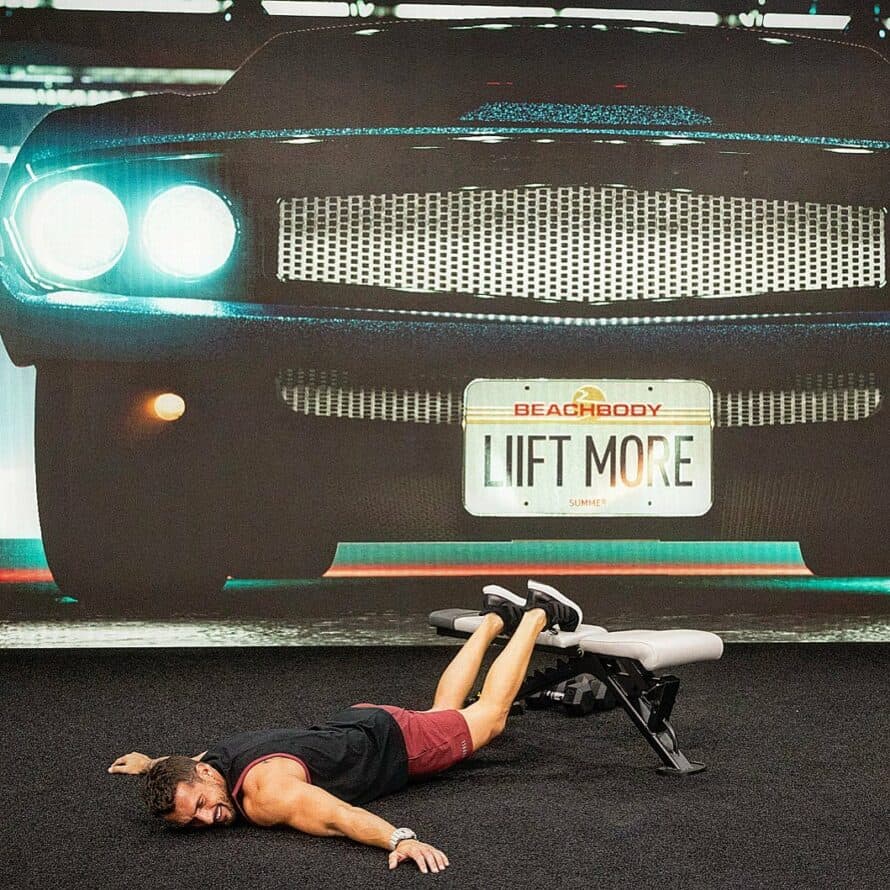 LIIFT MORE Equipment
You'll need an adjustable bench, light, medium, and heavy dumbbells, and resistance loops.
Joel suggests having 5 to 50 lb weights in the sample workout. We love our adjustable dumbbells.
Is an adjustable bench required to do LIIFT MORE?
Yes, you'll need an adjustable bench for the LIIFT More workouts.
The bench should be able to adjust from flat, to an incline, to an upright position. It should also be large enough to lay on and step up onto. It's okay if your bench does decline, but it's not required.
A step or stability ball won't work because they aren't big or sturdy enough for the moves.
What bench does Joel use in LIIFT More?
Joel uses a Core Home Multi-Adjustable Bench in LIIFT More Workouts. It's about $250.
We really like this
Super Max Adjustabl
e Bench
on Amazon though! It's very similar and a great value!
LIIFT More Results
The before and after photos were really impressive as well! The test group saw a drop in inches and some lost weight as well.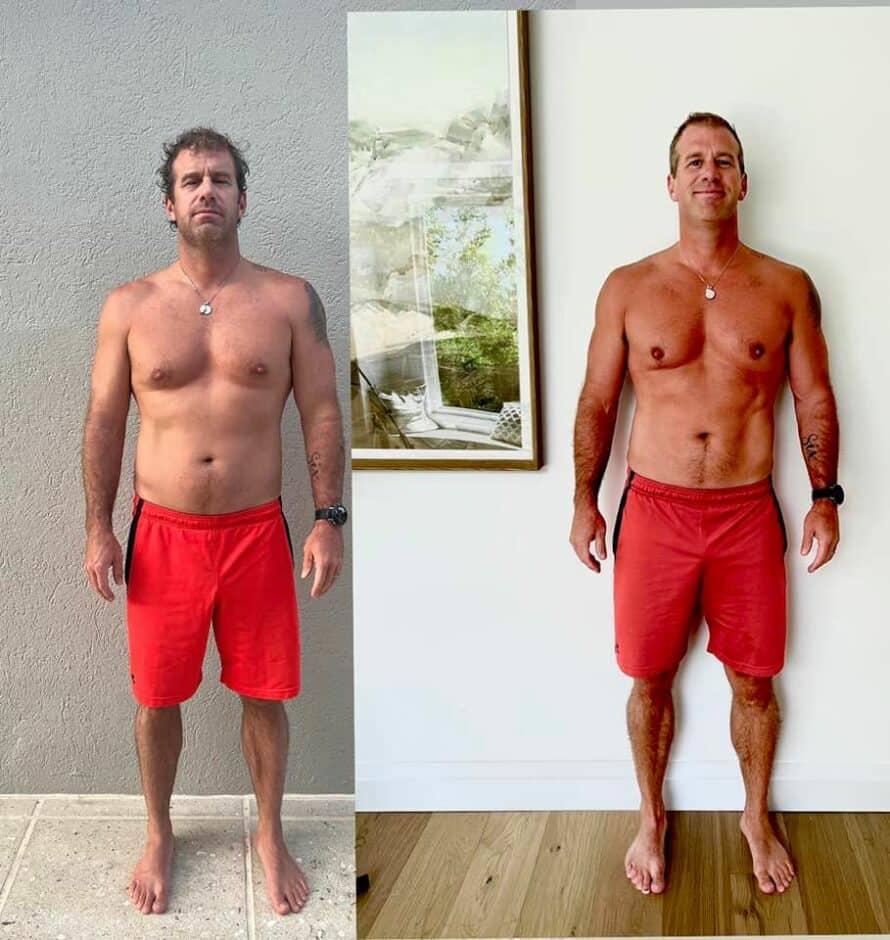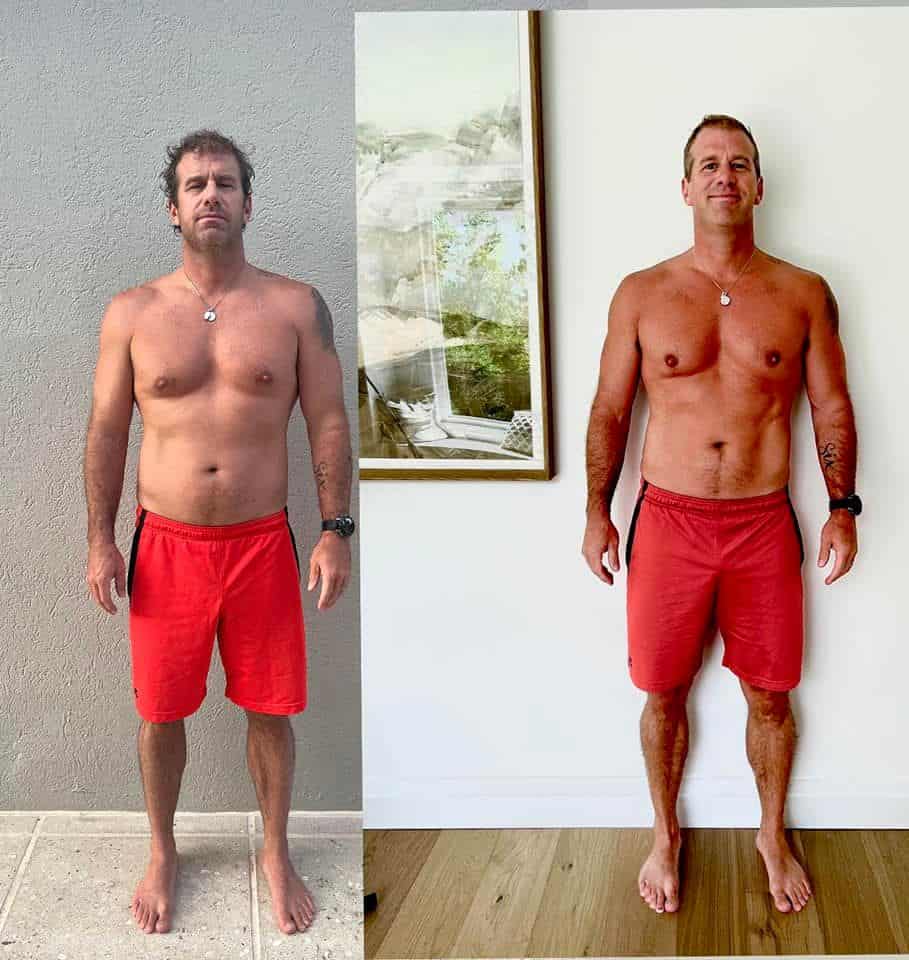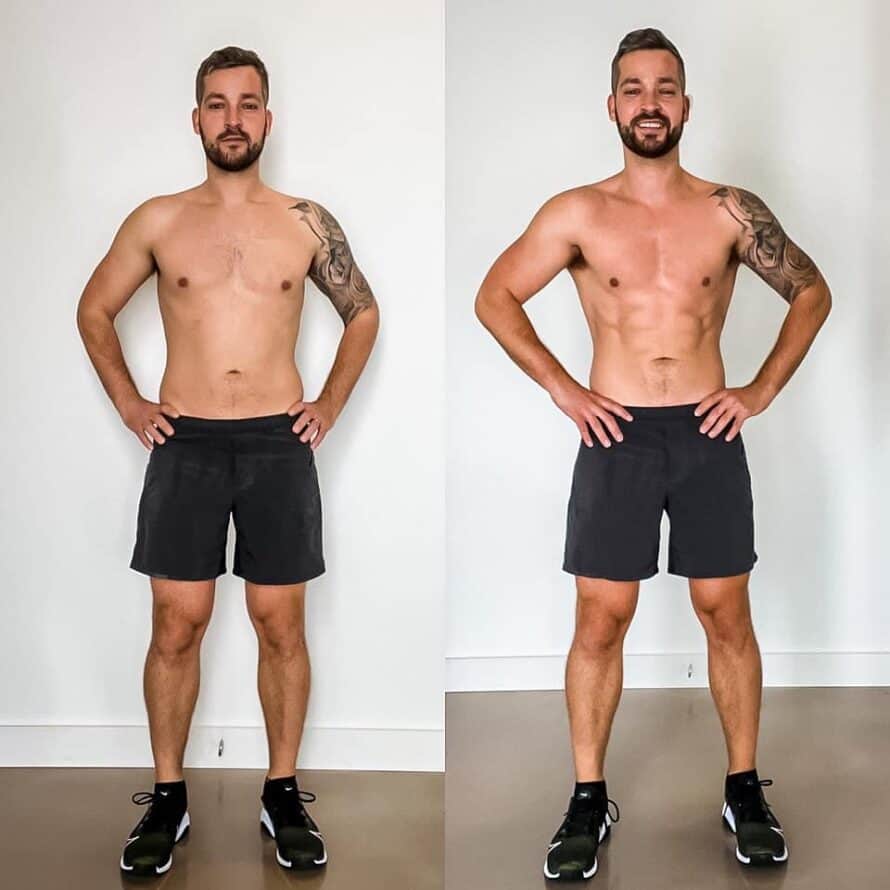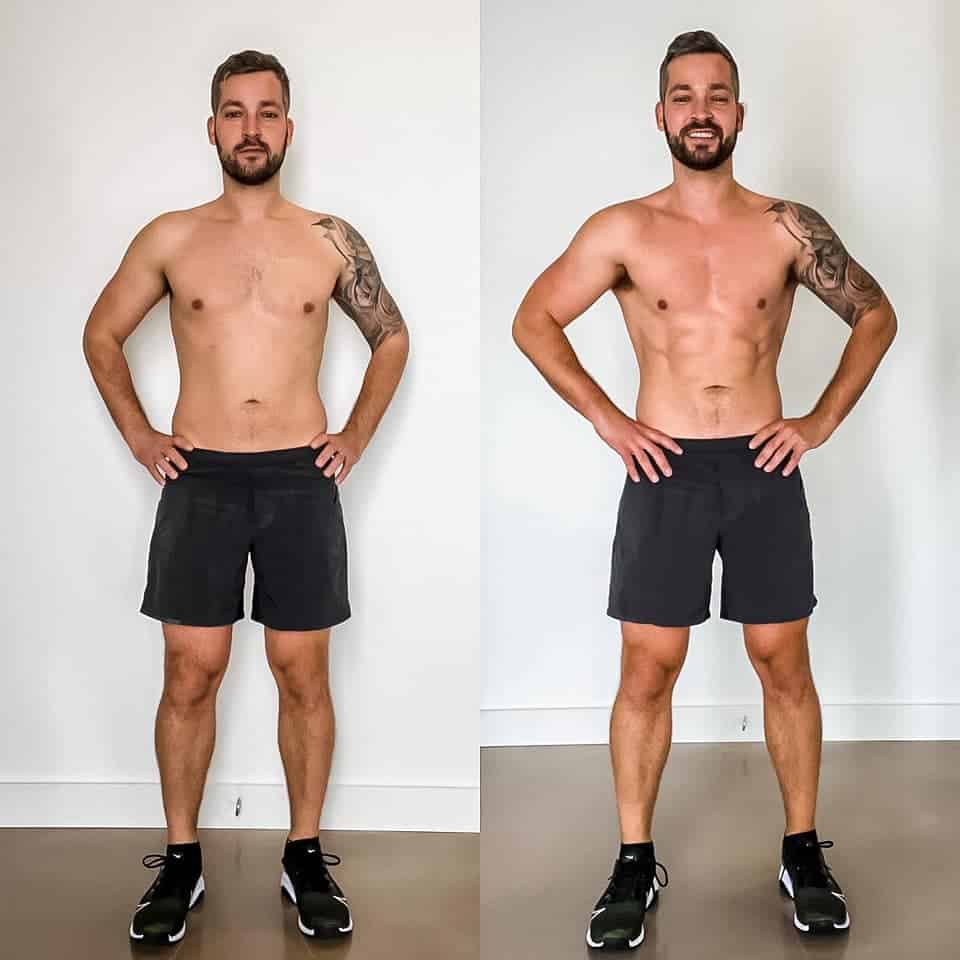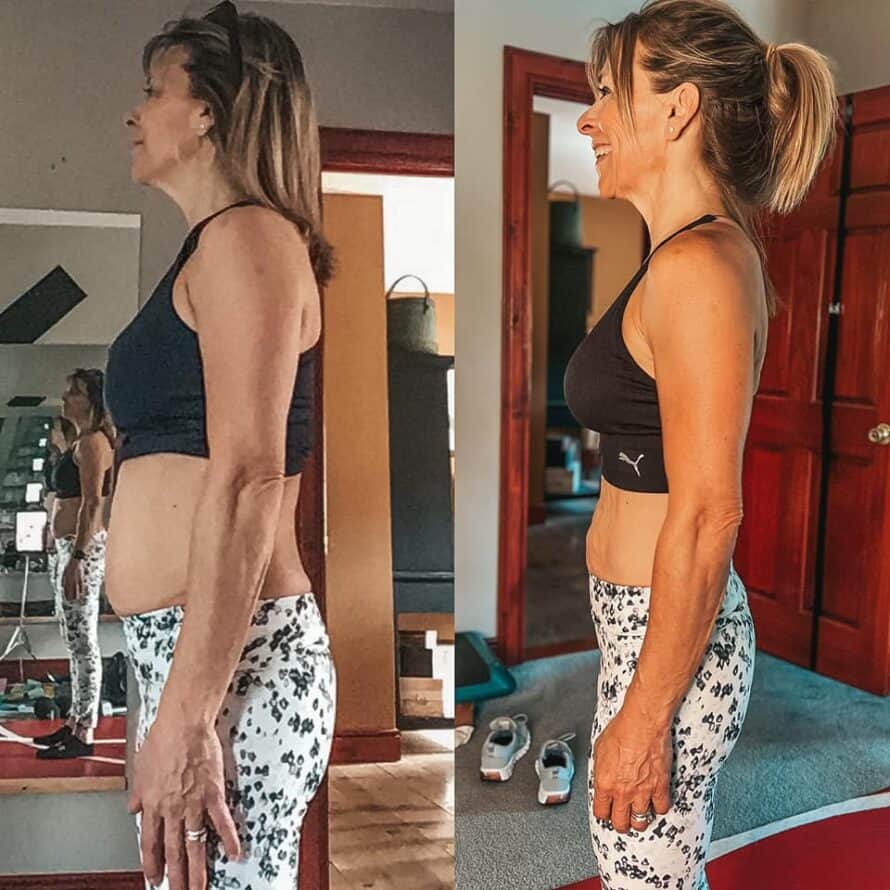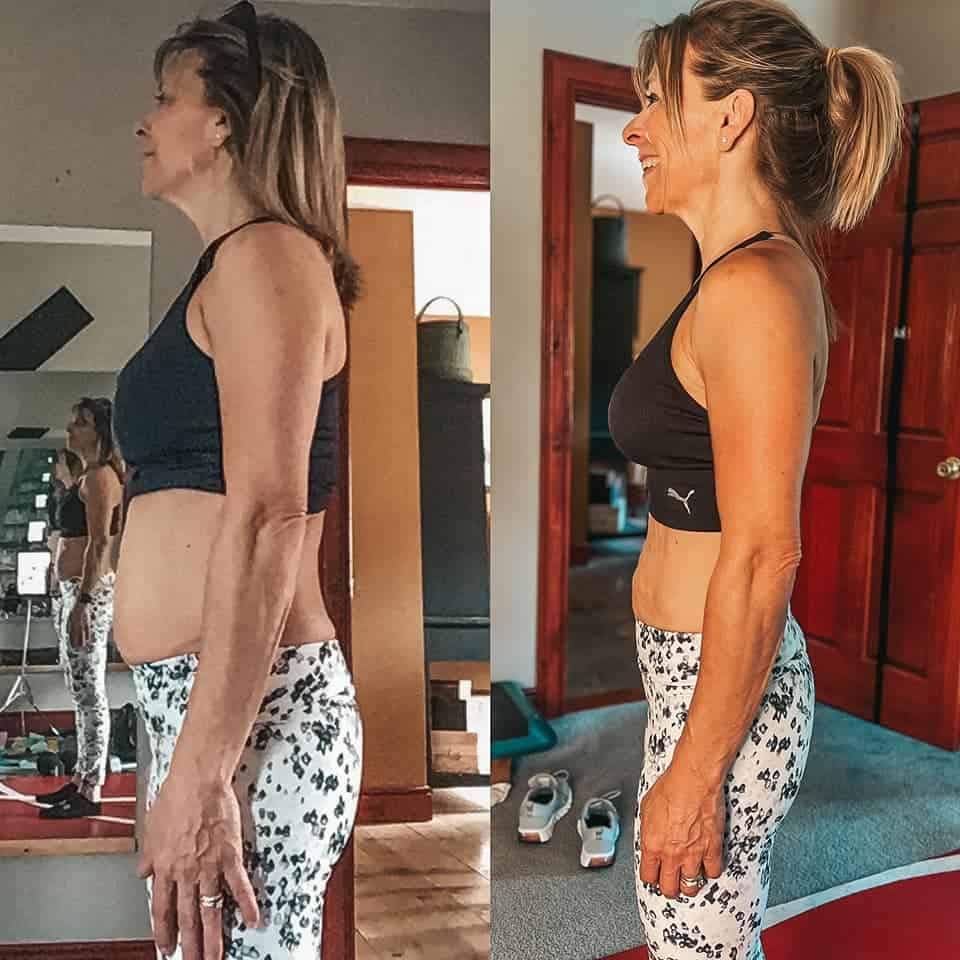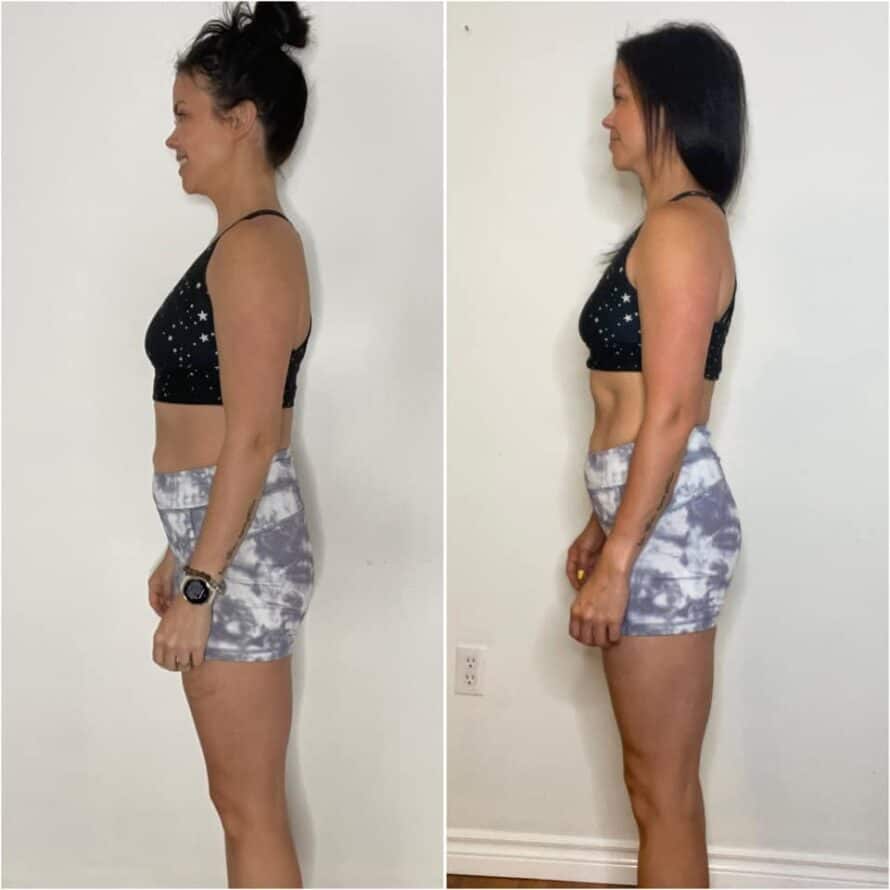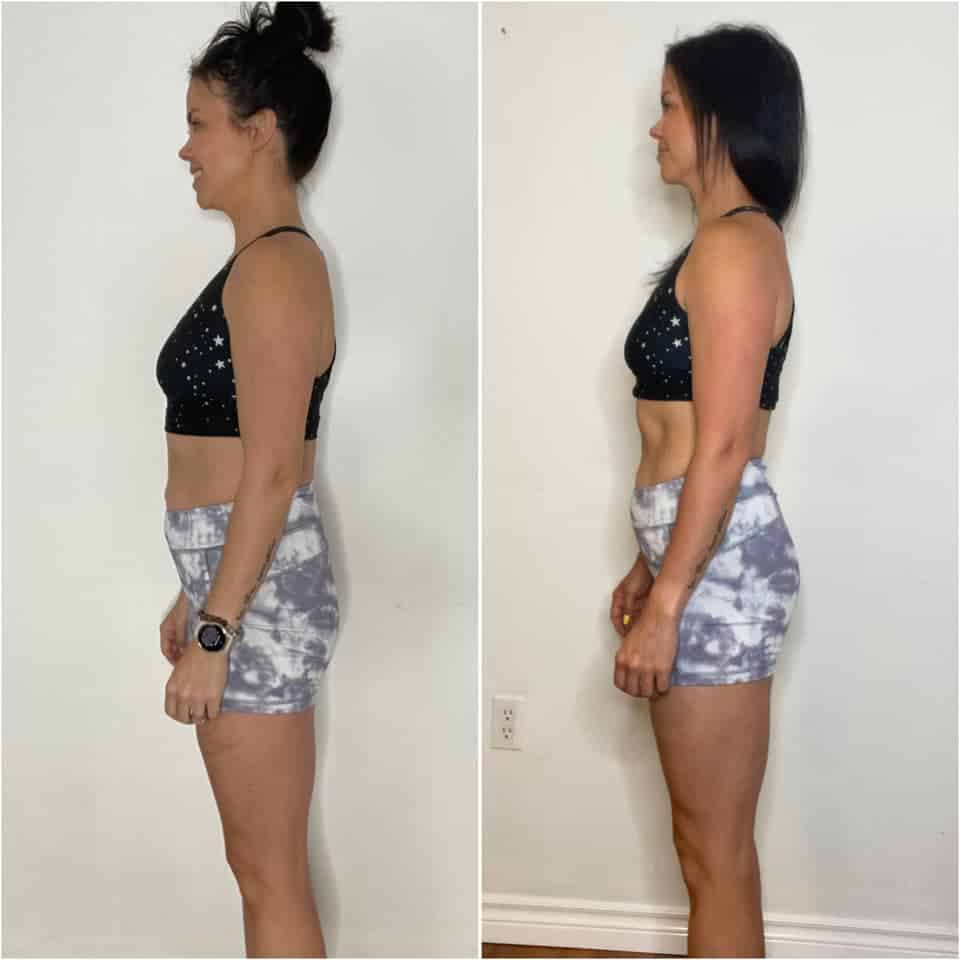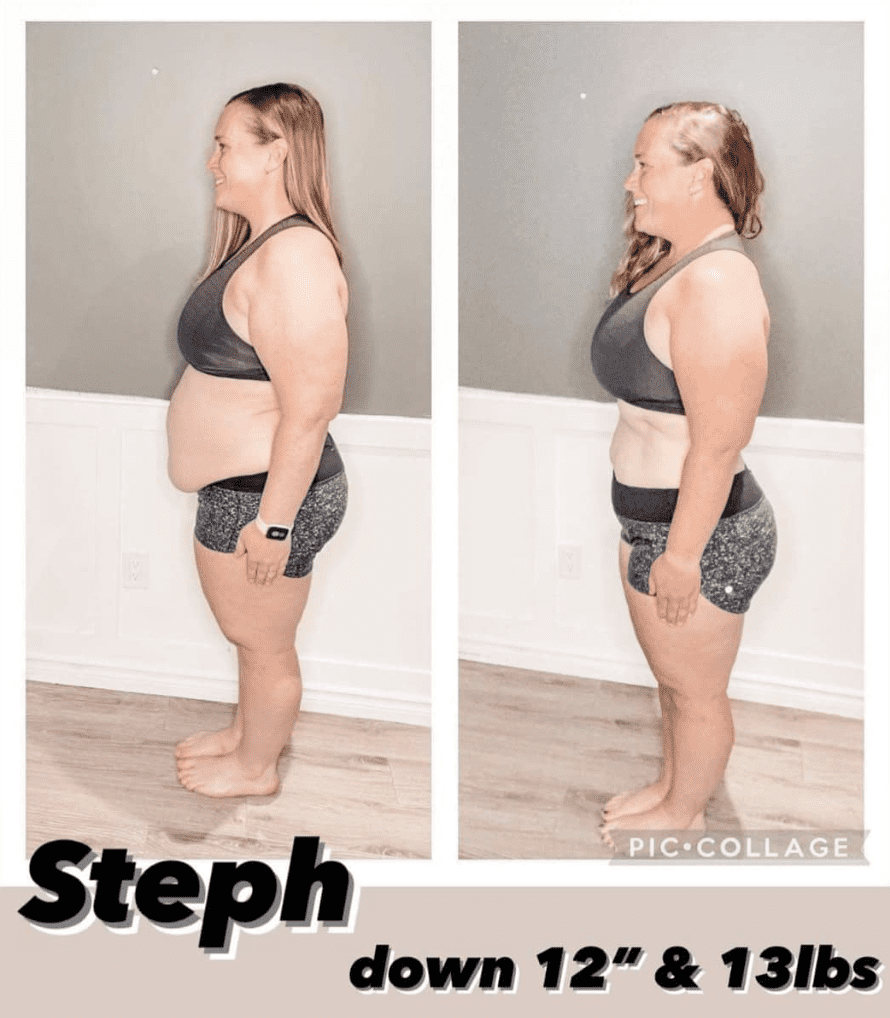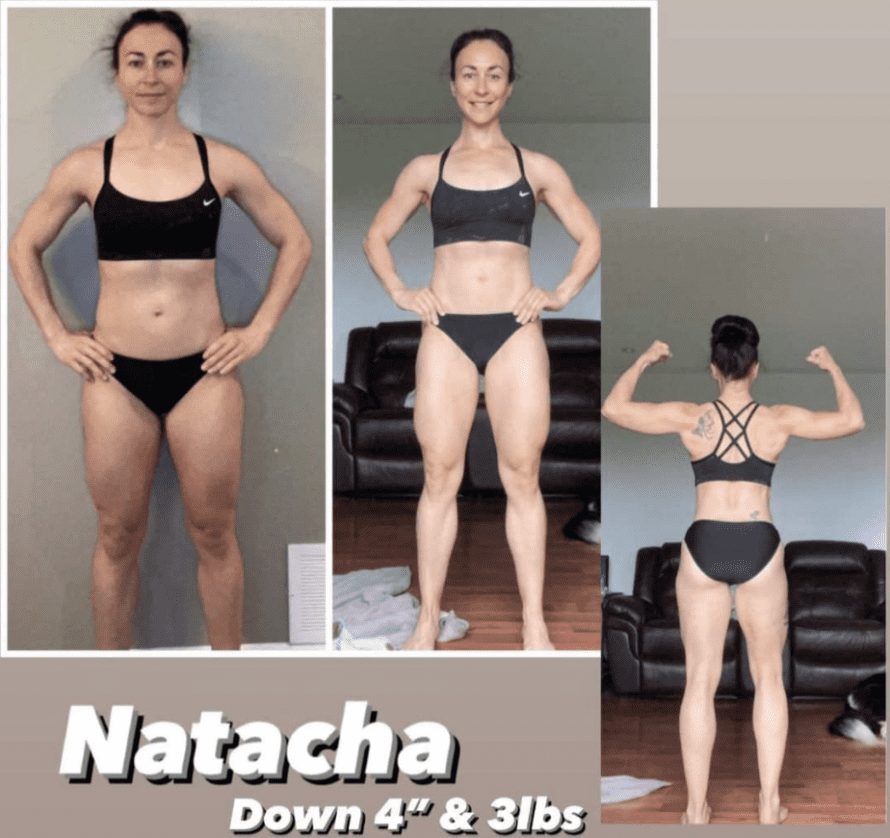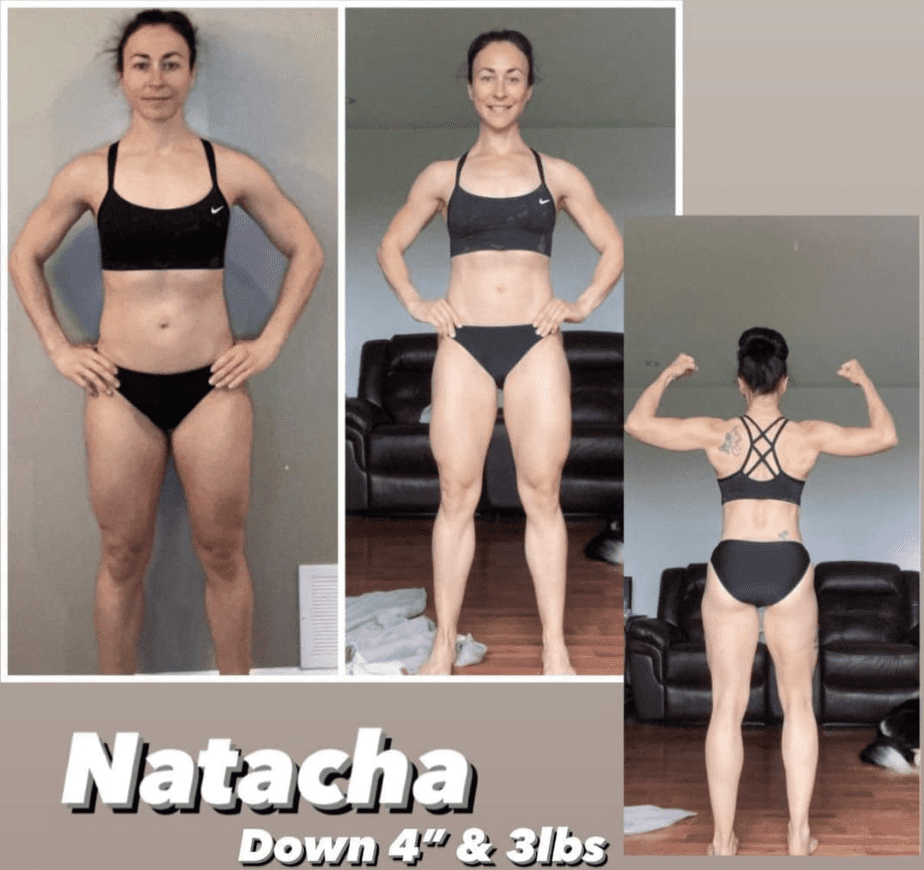 LIIFT MORE Workouts
The 40 unique workouts span 8 weeks and include two 4-week phases.
Phase 1 focuses on strength and mass, and Phase 2 ups the intensity to help you lean out and see more definition.
Phase 1 (Month 1)
The first month is Phase 1. In this phase, Joel alternates quad-sets (all strength training) and LIIFT & HIIT workouts.
Day 1: LIFT – Chest & Biceps
Day 2: LIFT/HIIT – Quads & Calves
Day 3: LIFT – Back & Triceps
Day 4: LIFT/HIIT – Hamstrings & Glutes
Day 5: LIFT – Shoulders
Day 6-7: Rest / Recover
Phase 2 (MONTH 2)
In the 2nd month, Joel increases the volume and intensity of the lifting section. He also changes the muscle splits for a new challenge.
Day 1: LIFT – Legs
Day 2: LIFT/HIIT – Chest & Back
Day 3: LIFT – Shoulders
Day 4: LIFT/HIIT – More Legs
Day 5: LIFT – Arms
Day 6-7: Rest / Recover
Just like LIIFT4, Joel also includes HIIT and core moves within each workout to help you maximize your workout results.
Along with the 40 unique workouts, Joel also is including a few LIIFT Express workouts for when you're short on time.
You'll workout 5 days a week and rest 2 days.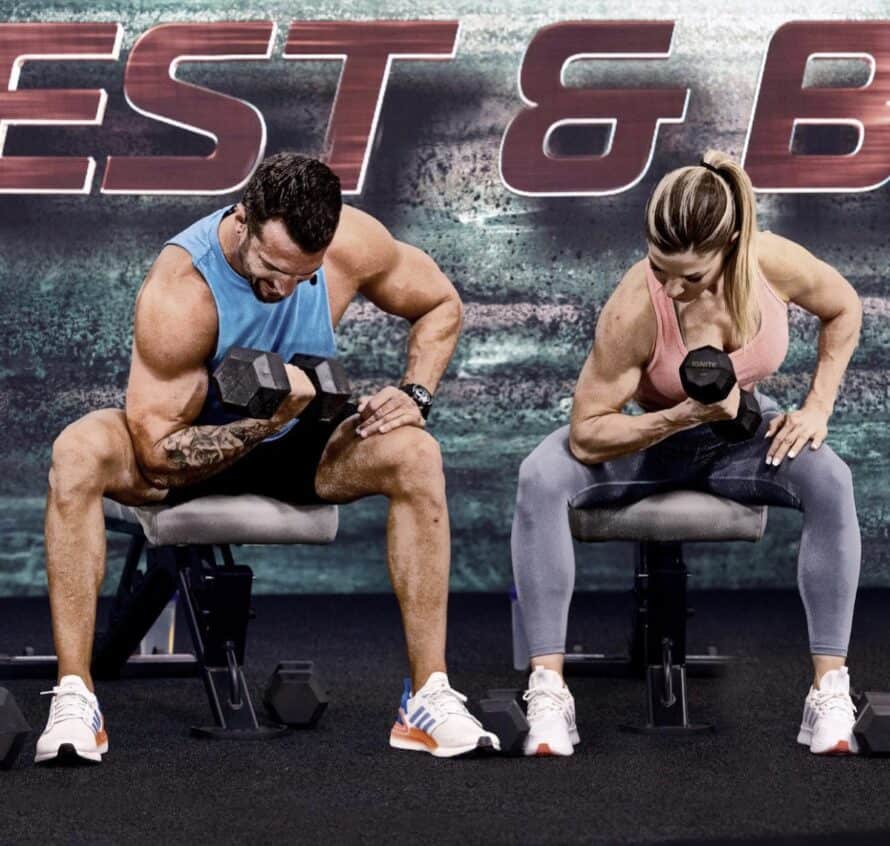 Some of the LIIFT More Exercises include:
Flat Bench Press
Flat Bench Fly
Wide Raise
Incline Bench Supinated Single Rows
Seated Arm Openers
Standing High Row
Supine Curl
Seated Iso Curl
Skull Crushers
Iso-Crushers
Hanging Squats
Bench Step Ups
Static Lunge
Stiff-Legged Deadlift
Wide Deadlift
Sumo Squats
Bonus LIIFT MORE Workouts
Along with the workouts above, members also get access to:
Upper Body LIIFT Express (20 Minutes)
Lower Body LIIFT Express (20 Minutes)
Upper & Lower Recovery Workouts
BODi members also will get a LIIFT Week with Lift & Cycle workouts in September. You can learn more about BODi or the MYX bike here!
When is the LIIFT More release date?
Joel's LIIFT MORE is available now for Beachbody Coaches, preferred clients, and customers who purchase early access.
We don't have a date yet for when it'll be added for free for all Beachbody on Demand members.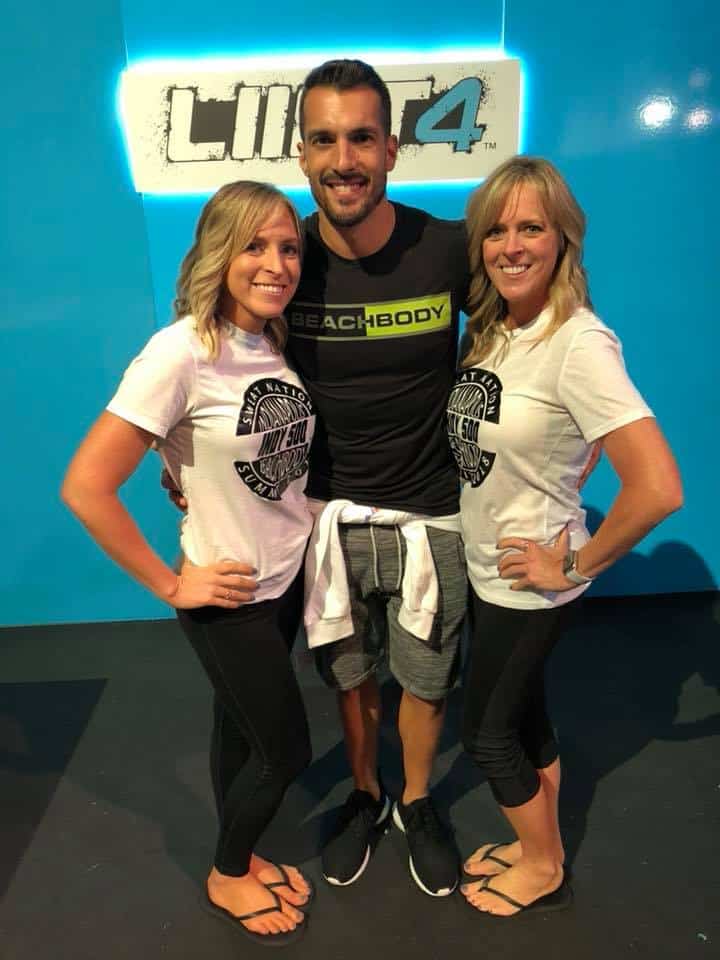 How Is LIIFT MORE Different From LIIFT4?
If you loved LIIFT4, consider this your next phase! Joel is upping your workouts from 4 to 5 days a week, and he's adding in more dedicated days to lifting to help you get stronger and ripped!
You'll see similar, simple strength training exercises, but Joel's changing up the number or reps and variety. Plus, the core and burnouts are going from 30 seconds to 45 seconds!
You'll also need resistance loops and a bench for these new workouts.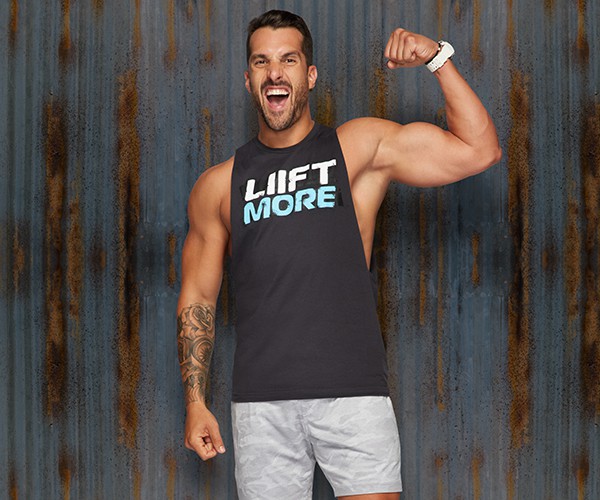 Get LIIFT MOre Now
If you'd like us as your coach – It should say Kalee Dillard as your coach. If not, her Coach ID is 1001548.
The LIIFT MORE Promo Code for Total Solution Packs is KALEETSP20
DON'T have Beachbody on Demand?
Pick a Total Solution Pack & get $20 off with code KALEETSP20 with either option!
HAVE Beachbody on Demand? Pick 1 of These
(no promo code for these, sorry!)
Already Have BOD & don't need supplements? (No Promo Code)
LIIFT MORE Bench
Beachbody isn't selling a bench, but we really like this Super Max Adjustable Bench on Amazon.
The LIIFT MORE Promo Code for Total Solution Packs is KALEETSP20
Liift More Sample Workout
Get the LIIFT MORE Sample Workout
After that, why not check out our podcast interview with Joel! We talked all about Core de Force, 10 Rounds, and LIIFT4.