LIIFT4 Meal Plan & 10 Tips for Max Results
This post may contain affiliate links. All opinions shared are my own. As an Amazon Associate I earn from qualifying purchases. Click to view our full disclosure.
Joel Freeman's new workout, LIIFT4, is available for Early Access members! While the workouts are intense, the LIIFT4 Meal Plan and workout supplements are designed to give the best results in just 8 weeks!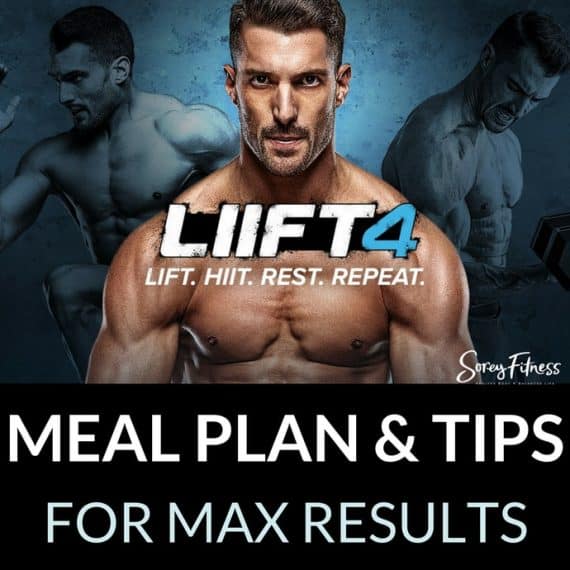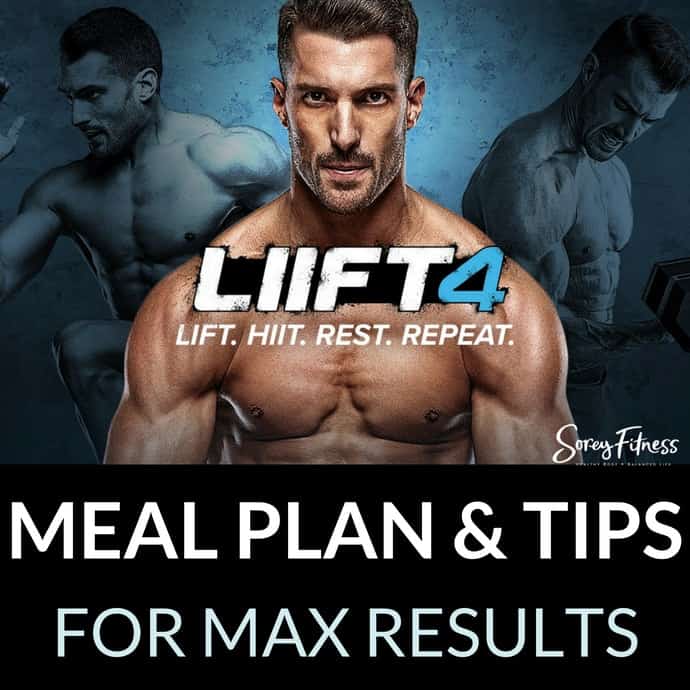 We're digging into the no-nonsense LIIFT 4 Meal plan and providing a sample week of meals below!
LIIFT4 Meal Plan Overview
Here's what you can expect:
Portion Control Containers
Each plan is approximately 30% protein, 40% carbs, 30% fat.
Emphasis on Energize, Recover & Recharge
Shakeology is recommended
In-Detail Food List Similar to 21 Day Fix
Cheat Day 1x a week
How many containers can you eat on the LIIFT4 Meal Plan?
It'll depend on your current weight.
If you're under 168lbs, you'll be in Plan A. Plans go up to 259lbs, and there are 7 plans you could fall into. Each plan varies how many portion control containers you'll be given to eat over the day.
10 LIIFT 4 Meal Plan Tips
If you're more interested in building muscle than losing weight, bump up two plans. Example: If you're in Plan A jump to Plan C.
Choose the foods highest on the food list (provided when you order) for max results.
If you just feel hungry on the plan, try to stick it out a week or so – still hungry? Add 1 Red to your containers.
Make your grocery list to avoid impulse buying.
Keep pre-made meals like cooked lean proteins, veggies and sweet potatoes prepped.
Buy pre-bagged & washed lettuce and frozen veggies to save time.
Go ahead and add your supplements to shaker cups before bed so you just add water, shake & drink in the AM.
BEACHBars are a great snack on the go at 1/2 red, 1/2 yellow and 1 tsp.
Invest in good food containers that make your life easier!
Join a challenge group like ours to keep you motivated! Want in? Email us at thegirls@soreyfitness.com
Sample LIIFT4 Meal Plan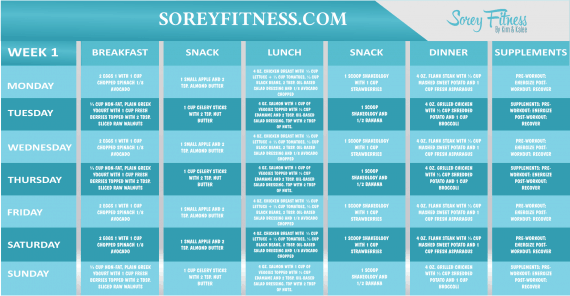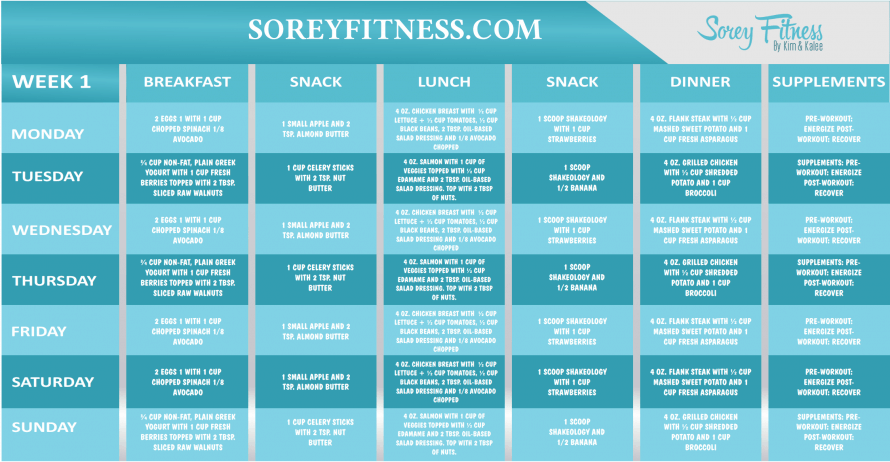 What about the LIIFT4 Cheat Day?
We wanted to provide 7 sample days of meals using the containers. With that said, LIIFT4 includes a Cheat Day 1x a week!

When Do I use the Beachbody Supplements?
The Beachbody Performance line can help you give your all during your workouts and see max results! You should use them on the days you exercise.
Shakeology is recommended for your breakfast daily.
Our favorites are Energize & Recover!
Why use them??
To get the most out of the intense workouts, we highly recommend both.
Energize helps to:
improve performance
promote recovery
delay muscle fatigue
It helps you have that extra oomph to push through the final few reps of each move.
The Beta Alanine also helps aid in your results when taken consistently!
Recover helps to:
relieve next-day soreness
improve your strength & muscle gains
It's helped so much with our next-day muscle soreness! It's also designed to help improve your strength and lean muscle gains!
Can you have Alcohol on LIIFT 4's Meal Plan?
Yes, you can have a drink (or 2!) on your cheat day!
Will I see results if I don't follow the LIIFT 4 Meal Plan or use the supplements?
If you're working out consistently and being mindful of your eating where you hadn't been before, you'll see results.
It's just that the workouts, meal plan and supplements are all designed to go together.
What are my other options?
If you wanted a different meal plan, we suggest looking at 2B Mindset or our comparison of it versus the containers.
What about the workouts?
You can learn all about LIIFT4 here or if you're looking for the LIIFT4 Calendar check out this page!
Here's a quick recap of the workouts as well!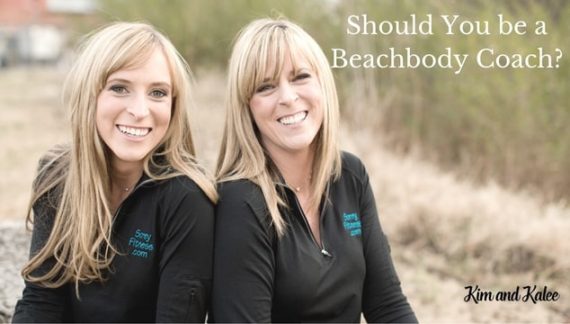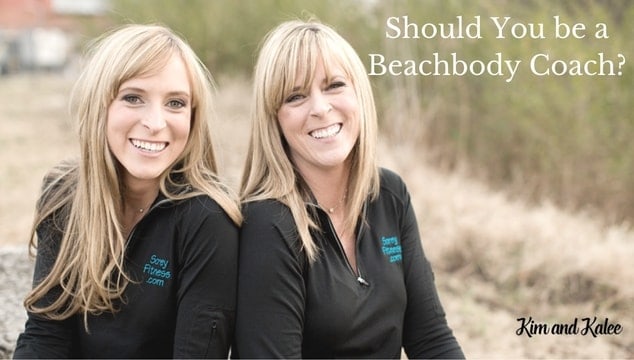 Benefits of Beachbody Coaching
Beachbody Coaching helped us stay more accountable to our goals and allowed us to meet new people with similar mindsets. We're now Elite Beachbody Coaches and have a strong team of women working with us!
As coaches, you also get access to our training, 1 on 1 calls, team calls and much more. You can also coach for the discount and save 25% every time you order!
Still have questions? Let us know using the form below!