Weight Loss Challenge for Beginners | At Home Workouts & Simple Meals
This post may contain affiliate links. All opinions shared are my own. As an Amazon Associate I earn from qualifying purchases. Click to view our full disclosure.
Are you feeling like you have to get back on track? Carrying around extra pounds makes everything harder. You're tired, achy and lacking motivation. That's where our simple Weight Loss Challenge for Beginners comes into place!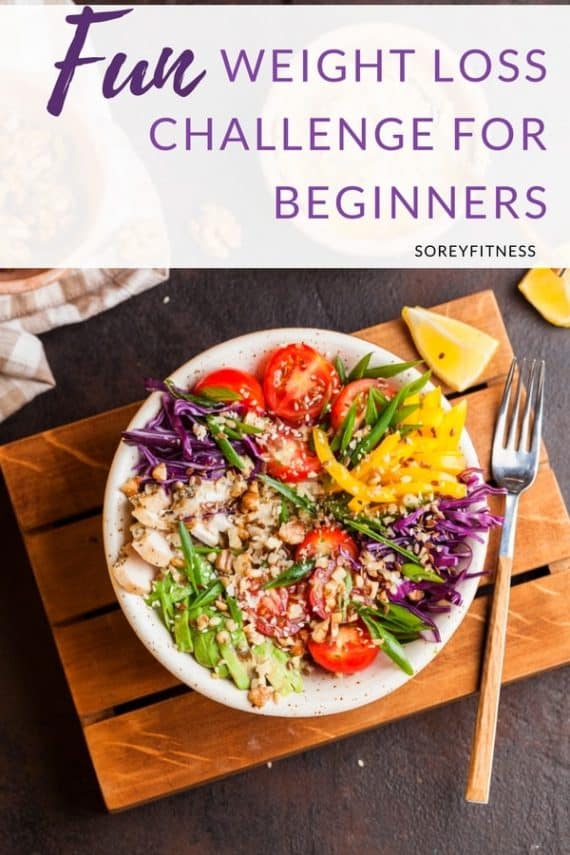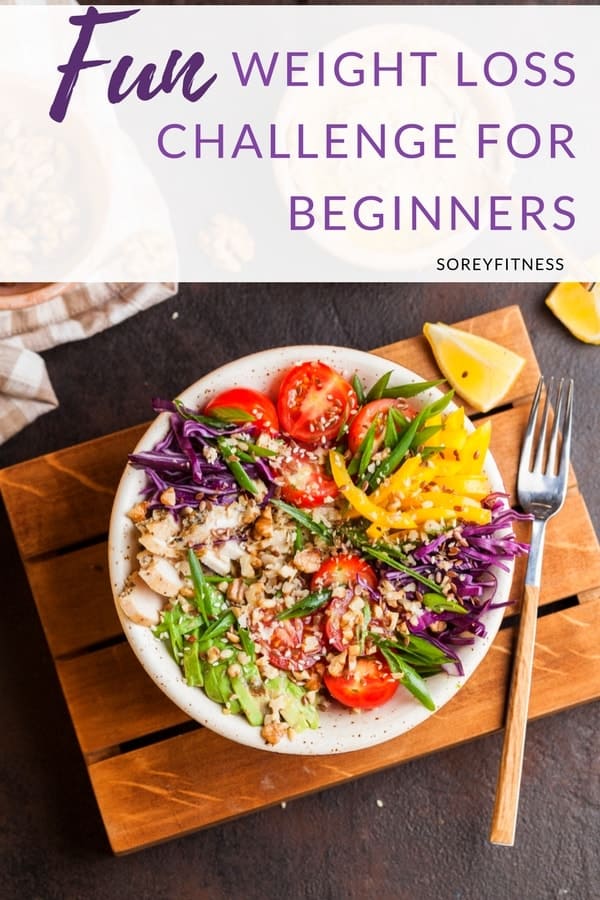 WARNING: 

This challenge may cause:
losing up to 10lbs
feeling & looking amazing
fewer aches and pains
better sleep
increased happiness
more energy
increased self-confidence
better healthy habits
We host a new group with accountability, prizes and amazing results every month. We start on the first Monday of the month, and our plans can be tailored to suit your needs and goals! Plus, you'll have simple-to-follow workouts you can do at home and easy meal ideas to help you lose the weight!
Who Benefits from Our Weight Loss Challenge?
We work with a lot of new moms that don't want to leave their baby in a gym's nursery, busy professionals that don't have time for a gym trip, and people just like us -that prefer a quick workout at home versus the drive into the gym.
It's an excellent option if you're looking for something convenient, that has been shown to have quick results, and that can work long-term.
This Online Weight Loss Challenge Is Great for:
Couples
Families
Friends
Co-Workers
How Long is the Online Challenge?
The original weight loss challenge for beginners is 21 Days. You can; however, go on to be a graduate of the program. This is totally free, and you can continue for 30, 60, 80, 100 days or for a lifetime!
What is included?
If you decide the challenge is for you after our consultation by email, you'll receive access to a full workout program either on DVD or streaming (your choice), a full nutrition guide, sample recipes, membership to a private online group with daily accountability, and lifetime access to our Sorey Fitness resources.
A family, couple or group of friends can also go in together on the challenge to use the same workout program, meal plans and have access to the group.
How Much Does it Cost?
The challenge is low-cost, and it's a unique program designed for your time, preferences and goals. You'll also be able to use the tools provided well beyond the original challenge.
Plans range from $45-199.
This also includes access to a private online group and daily accountability. In addition, a couple or family going through the weight loss challenge for beginners can choose to do the same workout, or if they stream – we can identify a workout for each member.
What Equipment is Needed?
For our Beginners' Weight Loss Challenge, we'll help you find the best workout for your preferences, time and goals. The most you will need is either resistance bands or 2 sets of dumbbells (light and heavy).
We'll send you a reply with a recommendation for an at-home workout and meal plan based on your answers.
Weight Loss Challenge Results
The following pictures are our clients' real before and after photos showcasing their results with our Fitness & Weight Loss Challenge for Beginners!
Weight Loss Challenge Prizes
We do prizes in the private challenge group as an extra perk!
We vary up how you can earn a prize each; however, there are 2 main ways to earn some cool extras, gift cards, and more!
Based on the percentage of weight loss and participation, a winner will be announced at the end of the challenge.
OR we offer smaller prizes throughout the challenge to keep you motivated and checking in often!
Either option has been a lot of fun and something our clients have really enjoyed!
Taking the Prizes a Step Further
If you decide to do our Weight Loss Challenge for Beginners with a group or as a couple, we can help you figure out the biggest loser based on the percentage of weight loss. This way your small group could also do a cash pot or additional prizes for the biggest loser!
What Does Percentage of Weight Loss Mean?
Everybody's starting point is different. Some of us may have 25, 50 or 100lbs to lose while others have 5-10 lbs. By using the percentage of weight loss, you're able to see who lost the most weight proportionally. Members need to take a before and after weight for the challenge.
How do you calculate percent weight change?
To calculate the percent weight change, you would take: total pounds lost divided by your starting weight; then, multiply that number by 100. For example, if your starting weight was 150lbs and you lost 5lbs, you've lost 3.33% of your body weight. 
Weight Loss Tips to Implement Today
Drink Water – 8 eight ounce glasses a day.
Cut Out the Soda – If you drink non-diet options, consider switching to diet or giving them up.
Avoid Sugars – If you know you have a sweet tooth, check out our Sugar Detox.
Watch your Portions – Portion Control alone can help you lose a few lbs.
Get Active – Working out just 20-30 minutes a day can help your energy, mood, and weight loss!
Keep a Food Journal for a Week – Don't change anything, and then see if you can cut 100 calories next week.
Eat more clean foods and ditch boxed foods.
Skip the drive-through (or choose healthier options)
Follow the 80/20 Rule – 80% Healthy 20% What You Want
It's Time to Get Healthier!
Who will you take the Weight Loss Challenge for Beginners with? Your spouse, family, friends, or co-workers?
Don't sweat it if you're doing this on your own as well, we will be right there with you so you're never alone in your journey to lose weight!
If you're ready for some serious weight loss motivation, make sure to apply!
Our Weight Loss Challenge has not been officially evaluated by the Food and Drug Administration nor has the results been established as medical fact. Consult a doctor before starting any new diet or exercise routine. Results are likely to vary from participant to participant.