A Little Obsessed – Autumn Calabrese's 5 Day Workouts
This post may contain affiliate links. All opinions shared are my own. As an Amazon Associate I earn from qualifying purchases. Click to view our full disclosure.
Autumn Calabrese is releasing five-day challenge! A Little Obsessed is a unique streamable program including 30-minute workouts, meal plan, and a calendar. Get ready to start sculpting your whole body!
A Little Obsessed is available only on Beachbody on Demand – Start a Free 14 Day Trial Here!
The workouts and meal plans are a full program and can stand alone. With that said, A Little Obsessed is designed to prepare you for Autumn's longer program, 80 Day Obsession (which looks ah-mazing!).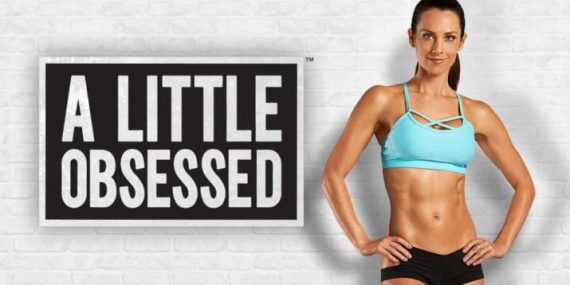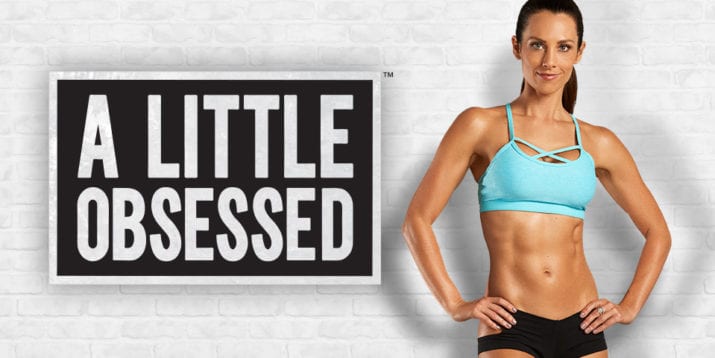 This post contains affiliate links — full disclosure here.
What is A Little Obsessed?
A Little Obsessed is:
an online workout program
5 new workouts
a simple meal plan
A program to prepare you for 80 Day Obsession
The workouts are designed to be a little less intense than what we can expect from 80 Day Obsession, and the meal plan is straightforward similar to the 21 Day Fix with containers.
Both the meal plan and workouts will be available on your Beachbody on Demand account.
You may also like Autumn's 9 Week Control Freak because it's short, intense, and open to all levels of fitness!
A Little Obsessed Workouts
Workout

Length

What to Expect

Total Body Core
30
A strength workout using only your body weight to sculpt your muscles!
Booty
30
This killer lower body workout targets the glutes and hamstrings.
AAA
30
Get a total body workout using resistance interval workout.
Cardio Core

30

Get ready for endurance, HIIT training, and core work all in 1!
Legs
30
Tone up your thighs, booty,

and calves in 30 minutes.
A Little Obsessed Calendar

What Equipment Will You Need for A Little Obsessed?
You'll want to have a couple sets of dumbbells (light, medium and heavy). For the workouts, you'll also want to have Strength Slides and Resistance Loops.
You'll be able to order a pack that includes the sliders, loops and portion-control containers starting on December 14th. You can also find them on Amazon.
Equipment List
Floor Mat (Optional)
Foam Roller (Optional)
You can order the Resistance Loops and Sliders on Amazon now.
Do A Little Obsessed workouts include a modifier?
Yes, every workout has a modifier.
Can you download the workouts?
Once it's released on the 20th, you can download the workouts. With Beachbody on Demand, you can download up to 7 workouts using the iOS and Android BOD app only.
Where can I find the A Little Obsessed calendar and meal plan?
Beachbody on Demand now has the workout calendar and meal plan available to members. They also include workout sheets to track your progress.
Why Do A Little Obsessed?
Besides the workouts being free for 14 days and only 30 minutes, this program is a great way to see if you'll like Autumn's 80 Day Obsession. You'll begin to carve our your abs and tone up your lower body.

A Little Obsessed Meal Plan
A Little Obsessed meal plan follows an Timed-Nutrition Eating plan using the color-coded containers made famous in the 21 Day Fix.
By using a Timed-Nutrition Eating plan, you'll not only be choosing the best foods, but you'll be eating the right foods at the best times for max results!
We love the plan because it gives you more energy from the macronutrient (carbs, protein and healthy fats) balance too!
You'll eat some carbs before your workout to help with energy, and protein after for muscle-recovery.
The best part of the plan?
It's SIMPLE. The tracking is so easy compared to trying to track calories or certain percentages each day.
Shakeology is encouraged, but it's not required.
If you're used to the 21 Day Fix meal plan, it's very similar. It just takes that idea to the next level of nutrition with proper timing.
A Little Obsessed Eating Plan
Here's our A Little Obsessed Meal Plan for Plan A.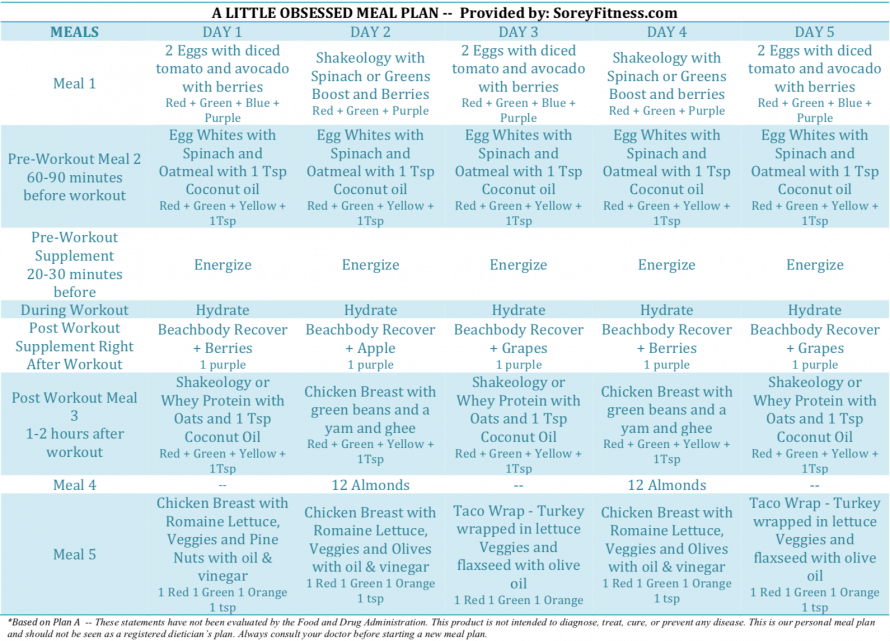 What is 80 Day Obsession?
It's Autumn Calabrese's brand new advanced workout designed to sculpt and lift your booty and give you flat abs in 80 days. Just like this 5-day program, it's only available to stream with Beachbody on Demand. It releases on January 15, 2018!
The workouts are 45-60 minutes. There are literally 80 different workouts (1 for each day)!! This way you'll never get bored and your body is always challenged!
Never streamed your workouts before?
No worries! It's actually simpler than you think! You can stream from your laptop, an app or even with a streaming device!
Check out our guide to streaming to help with any questions or reach out to us! You can learn more about Beachbody on Demand here.
80 Day Obsession Recap
Ordering Options
Both programs use the same equipment and Beachbody on Demand (no DVD option). If you know you're going to do 80 Day Obsession as well, you'll want one of these options:
If you just want to try the 5 workouts to see how you'll like, the free trial is your best bet!
After 14 days, it will renew unless you cancel. It's $39 per quarter (so about $10 a month) after your trial, and you can cancel at any time. Your $39 gets you access to EVERY Beachbody workout, calendars, and meal plans!
Are you in the UK or Canada?
Get the free trial in the UK or Canada here. Pricing may vary across countries.