Deplete Days During 80 Day Obsession's Peak Week
This post may contain affiliate links. All opinions shared are my own. As an Amazon Associate I earn from qualifying purchases. Click to view our full disclosure.
In the last week of 80 Day Obsession, you'll have the option to do Deplete Days during Peak Week. This is completely optional, but if you want to see your muscles pop it can be a good option.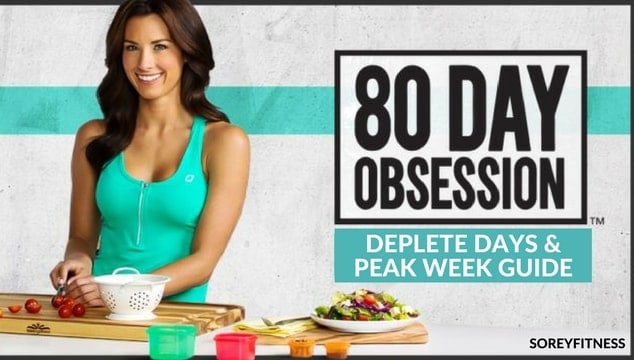 Deplete Days help you:
lose a little more weight fast
look ripped
Your Deplete Day Schedule
On Deplete Days during Peak Week you'll reduce your carbs and increase your protein. This will help you look more shredded temporarily.
You'll follow the Deplete Day container counts from the Nutrition Guide 2 days, then do a normal day of food, then back to 2 days on the Deplete containers.
You'll still follow Timed Nutrition each day that week.
This way of eating is very similar to the 21 Day Fix Extreme Countdown to Competition plan.
What Happens After Deplete Days During Peak Week?
You'll likely gain back the weight you lost. This is OKAY and normal.
You're most likely just adding back water and glycogen stores that were removed by dropping your carbs so low. Keep in mind this shredded look is just temporary even for people like Autumn!
Can I do Deplete Days Long Term?
This type of eating shouldn't be followed long-term. Your muscles need water and glycogen to be healthy – both of which are reduced with this short-term plan.
Following the deplete nutrition plan will NOT lead to faster results either.
Paige Benté, M.S., R.D., C.S.S.D., and nutrition manager at Beachbody says, "Deplete days are only an option in the last week of the program, if you want to really shred out…It's not something we recommend doing any other time, and it's not something we recommend sticking to long-term."
How Will I Feel?
More than ever, you need to listen to your body. It's normal by 3PM to feel a little crabby without carbs. With that said, if you feel weak, have a headache, or discomfort, it's time to switch back to the regular meal plan.
This video talks about Deplete Days for about 3 minutes:
2 Other Notes
Your calories will be the same. You're just swapping out carbs for proteins.
There is not a vegan option.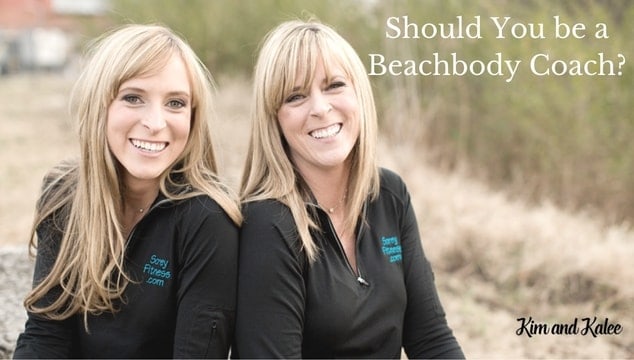 You've made it to the end of 80 Day Obsession, and we bet you've had success both physically and mentally! Why not share your story and progress as a way of helping people and earning an income?
That's exactly what a Beachbody Coach does!
We've been coaching since 2011, and we are an Elite Beachbody Team that has mentored hundreds of coaches. We'd love to share more about the opportunity if you apply to join or team – or you can learn more below.