80 Day Obsession Cookies – Gluten Free Chocolate Chip Cookies
This post may contain affiliate links. All opinions shared are my own. As an Amazon Associate I earn from qualifying purchases. Click to view our full disclosure.
While treats are only allowed on Refeed Day, you're going to love these simple, yummy 80 Day Obsession Cookies!!
The cookies are allowed as an extra yellow during your Refeed Days. There are 4 days during the 80 day program where you can have treats to restore your glycogen levels, and I can't think of a better way to indulge than with these cookies!!
These cookies are also 21 Day Fix approved!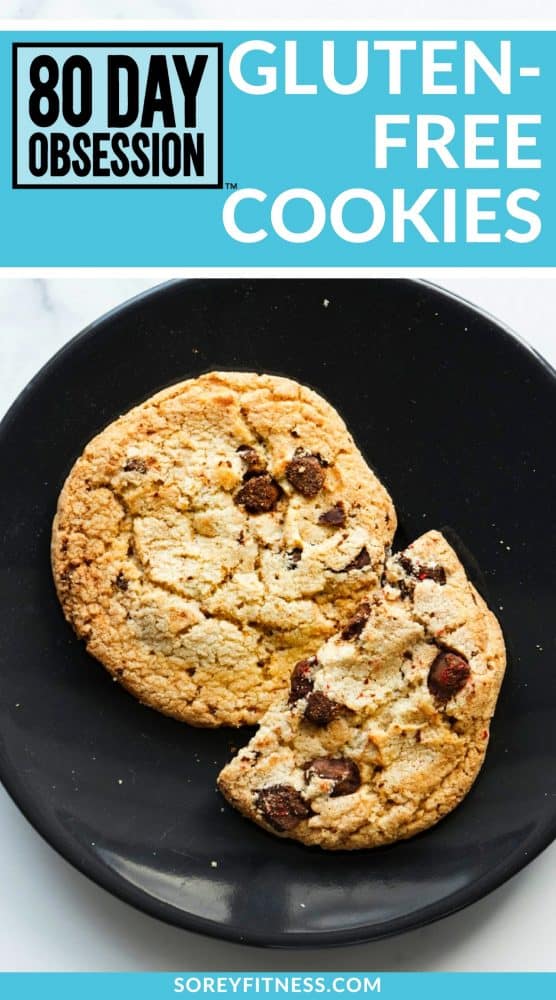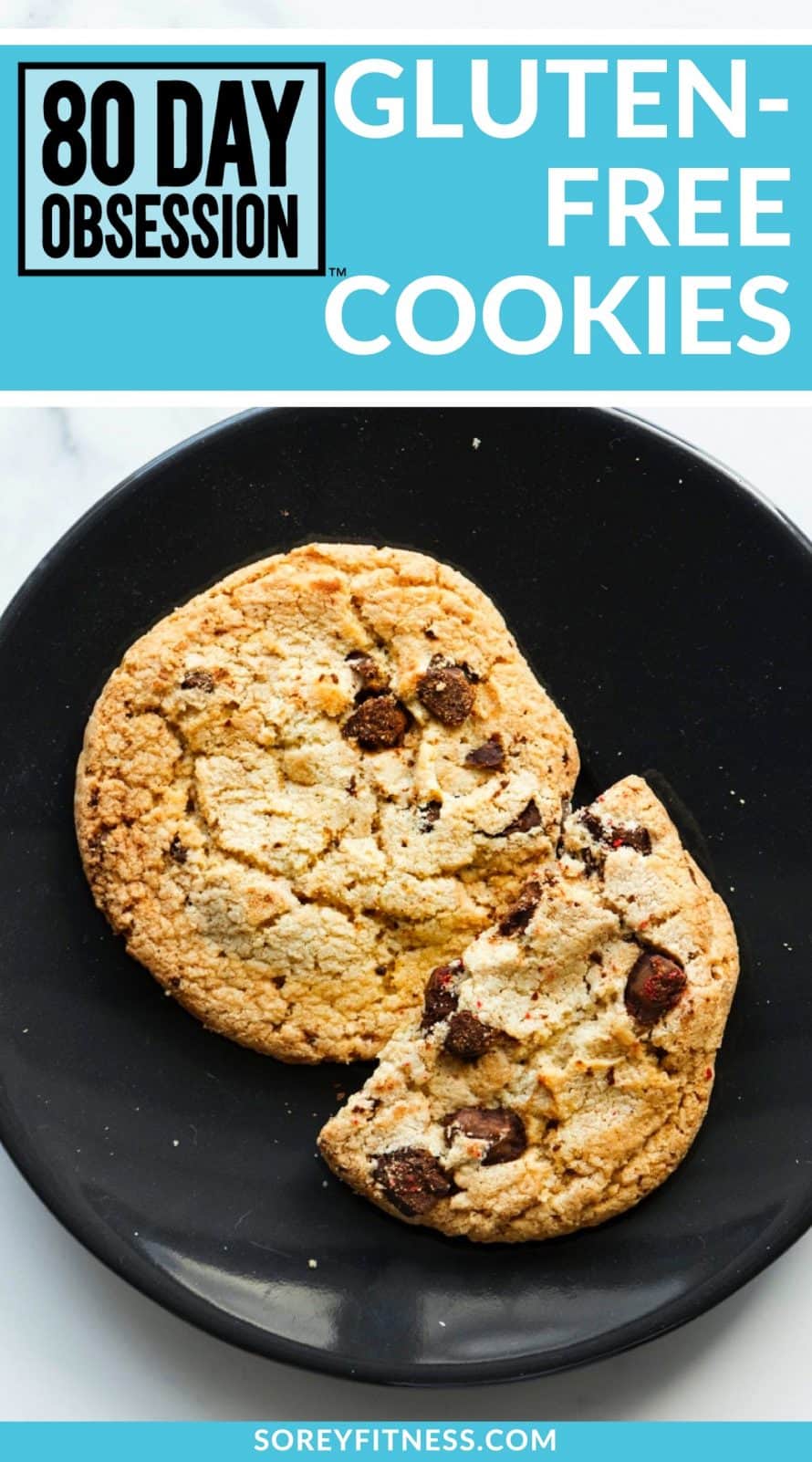 Gluten Free Chocolate Chip Cookies
What You'll Need:
3 cups almond flour
1/4 tsp sea salt
1 tsp baking soda, gluten free
1/4 cup pure maple syrup
1 tsp pure vanilla extract
1/4 cup coconut oil
1 large egg
2 egg whites
1/2 cup chocolate chips
How to Make:
Set your oven to 375 and spray or line 2 cookie sheets liberally.
Mix almond flour, baking soda, and salt in a medium size bowl.
In ANOTHER bowl, beat oil and maple syrup until cream (about 3 minutes).
Add egg, egg whites, and extract; beat for 2 more minutes.
Combine the 2 bowls together and mix.
Mix in chocolate chips.
Drop by rounded TBSP onto baking sheets.
Bake 12-14 minutes.
Makes 26 cookies, and each one is a yellow container.
If you're like us, you'll have leftovers. So you could give them away or freeze them using one of our favorite containers.
Are you more of a brownie fan?
Need more 80 Day Obsession Recipes?
Each recipe is broken down my containers, dietary needs and containers. It works with any Beachbody program using containers – which is a lot of them!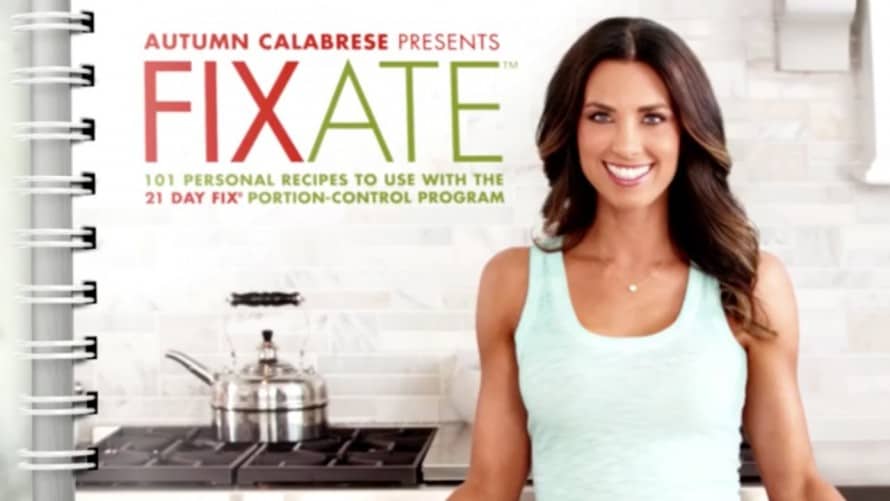 Fixate is Autumn Calabrese's cookbook, and now it's also a cooking show on Beachbody on Demand. Right now Beachbody on Demand members have access to 100s of 21 Day Fix and 80 Day Obsession – Approved Recipes!!
You may also like:
80 Day Obsession Meal Plan & Timed Nutrition Planned Out
How did you like the 80 Day Obsession Cookies?