Refeed Day on 80 Day Obsession – What to Eat & Expect
This post may contain affiliate links. All opinions shared are my own. As an Amazon Associate I earn from qualifying purchases. Click to view our full disclosure.
After 6 weeks, our challengers were so excited for our first 80 Day Obsession Refeed Day!! While it's not a cheat day, you can seriously have brownies for breakfast if you want! We'll look at what a Refeed day does for your results, why its not a cheat day, and give you a recipe for Autumn-Approved brownies!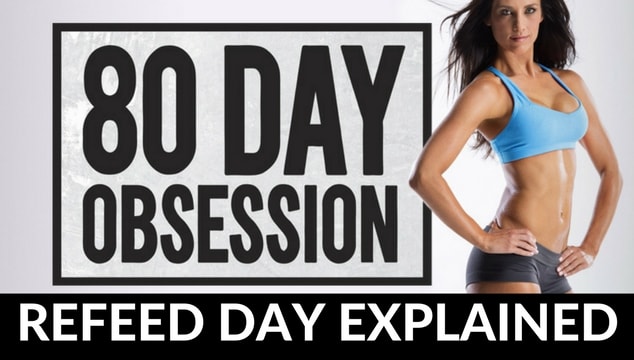 While it's not a cheat day – it's nice to know you can have a treat like a cookie or brownie!!
Eating on 80 Day Obsession's Refeed Day
Here's a few examples of what challengers enjoyed on Refeed Day!
What does a 80 Day Obsession Refeed Day Do?
This day allows you to increase your calories and eat fast-absorbing carbs (what we typically crave!) to replenish our glycogen stores.
By having a Refeed day, you:
bump up your energy
improve performance
get better results

What do you eat on Refeed Day?
Along with your additional carbs, you'll eat your normal containers outlined in your timed nutrition.
When you order the 80 Day Obsession, you'll have a full list of foods and recipes to pick from! You can find it in your nutrition guide & dessert recipes are online under Fixate on Beachbody on Demand.
We wanted to share a few Approved Refeed Day Foods to give you an idea of what to expect though!
Approved Refeed Day Foods
Grits
Certain Cereals
Pretzels
Waffles
Pancakes
White Pasta
You can also make Fixate Desserts to enjoy!
Some of the recipes include:
Banana Oatmeal Cookies
Baked Donut Holes
Double Chocolate Chip Cookies
Brownies
All of these recipes and more can be found on Beachbody On Demand's Fixate show. Don't have Beachbody on Demand? Check this out!
Cheat Day vs Refeed Day?
A cheat day to us means eating everything and anything we want. This type of day may help you mentally, but it's not going to help you have more energy or better results.
The 80 Day Obsession Refeed day is developed to make your carbs (even the fun ones!) work for you today!
How many Refeed Days are there in 80 Day Obsession?
Don't get attached to these carb-filled days! You only get 4 of them the entire 80 days, but it's so worth it!
You first one is in phase 2, and then you get them every 2 weeks in phase 2 and 3. They are before Leg day!
What Days are Refeed Days?
Your specific Refeed Days on the 80 Day Obsession are Days 35, 47, 58, and 70.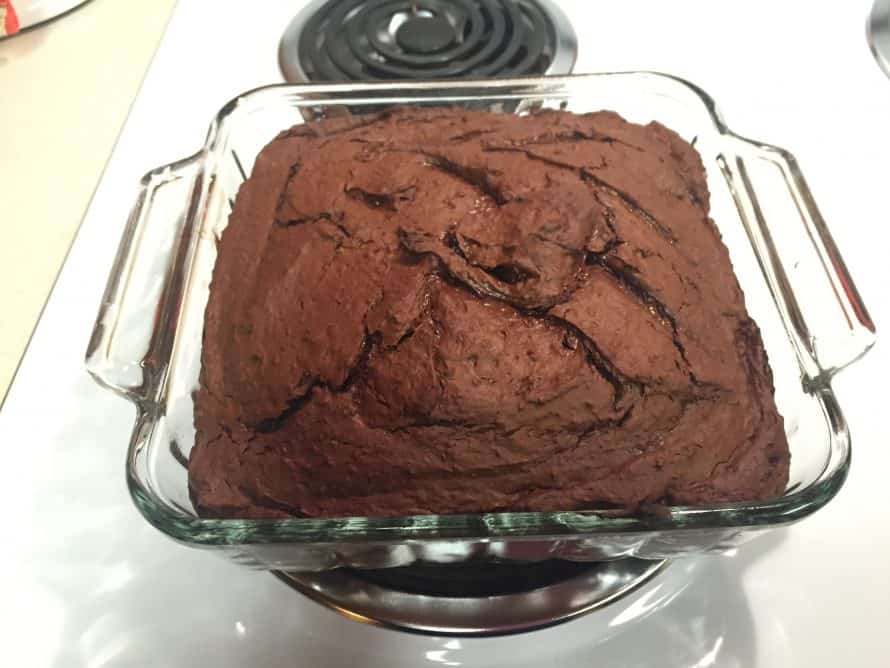 Refeed Brownies
These have been adapted from Fixate and are not the exact recipe.
Makes 16
What You'll Need:
1 (16-oz.) can chickpeas or garbanzo beans, drained & rinsed
¼ cup coconut oil
2 large eggs
½ cup pure maple syrup
2 tsp. pure vanilla extract
1⁄3 cup unsweetened cocoa powder
½ tsp. baking powder
1 pinch sea salt
¼ cup chocolate chips
How to Make:
As you gather your ingredients, turn the oven to 350° F and spray a 9×9 with canola oil. Then blend the beans, butter, eggs, syrup, vanilla, cocoa, baking power and salt in a mixer until smooth. Add in your chocolate chips and bake for 24-27 minutes. Once they cool, cut them into squares (4 rows each way).
Another option would be our Avocado Brownies!
How do you enjoy your 80 Day Obsession Refeed Day?
You may also like: