This post may contain affiliate links. All opinions shared are my own. As an Amazon Associate I earn from qualifying purchases. Click to view our full disclosure.
I'll be the first to admit that I am NOT a cook, so WHY would I choose to do a recipe blog post every so often?!? I have no clue! However these healthy avocado brownies by Eat – Fit -Fuel looked amazing and easy enough to try, so I gave it a whirl!!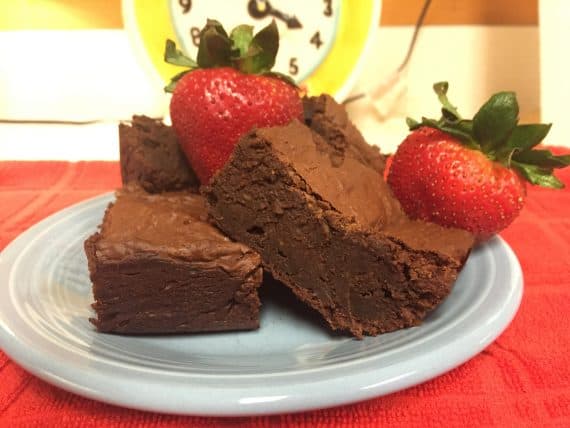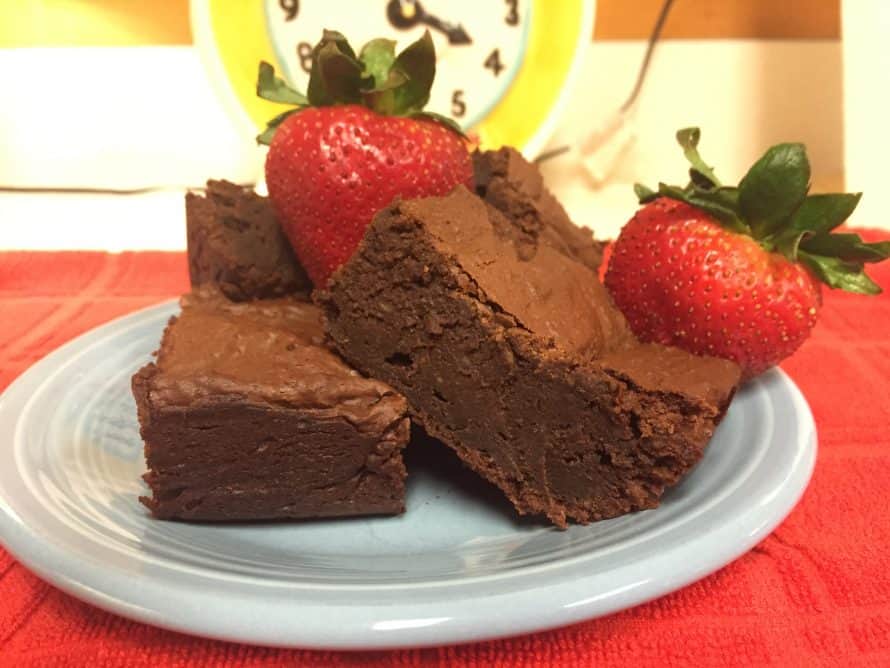 Healthy Avocado Brownies – easy enough for me to make!!
OK, as mentioned above, I'm no cook. Well, let me correct myself. I can cook some things very well, but those things are "Mom's Chocolate Brownies", "Mom's Chocolate Pie", "Mom's Hamburger & Baked Beans". You get the idea? What I can cook comes with a recipe, and also happens to be not so healthy. My chocolate brownies are, in fact, sort of famous. They won Mr. E's 5th Grade Class Best Brownie Award back in the day!!! But seriously, I need help with cooking some healthy recipe alternatives, so when I saw this awesome recipe video done by Eat – Fit – Fuel, I had to give it a try!!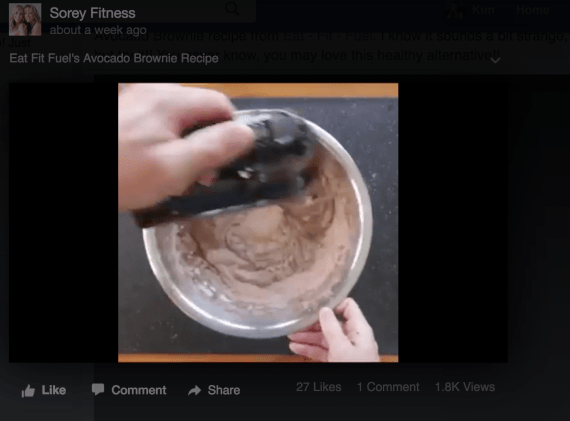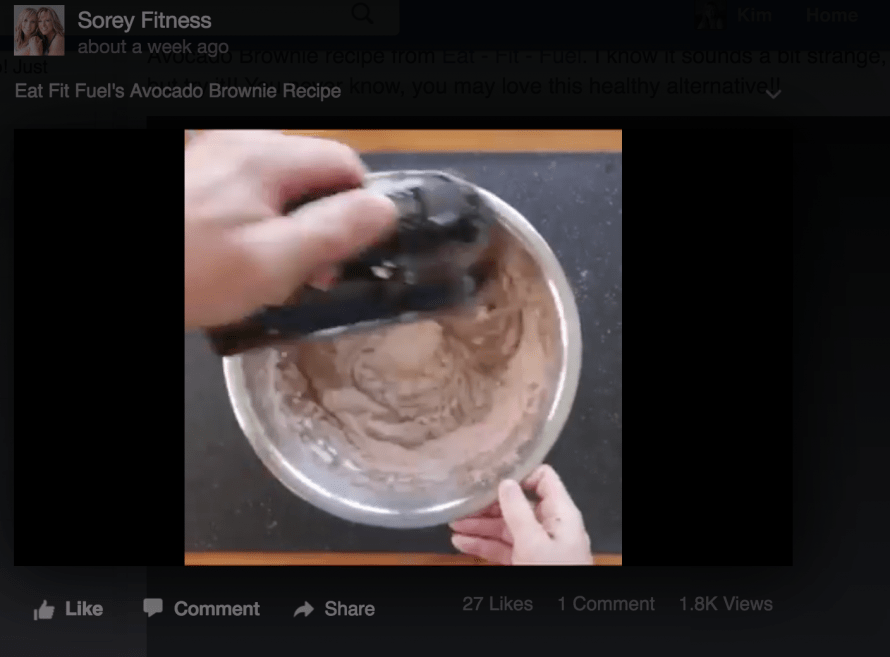 Healthy Avocado Brownies…Really?? Avocado??
Yep!!! These brownies have 2 whole avocados in them. I know, I know…you are saying "but avocado are high fat." So true, BUT it's the good kind of fat to help you feel full and actually potentially help you in your weight loss efforts. It was one of 7 foods listed by Shape to help you lose weight. Y
Now, mind you that the avocados need to be ripe and ready to be mushed up. You would've thought after a week of having mine, that both of mine would've been soft. Nope!! I had to dig out the Ninja food processor (first time to use that gadget!) to mush up one of my avocados!! It was hard as durn rock!!! Once I had that done, the rest was easy, peasy!!!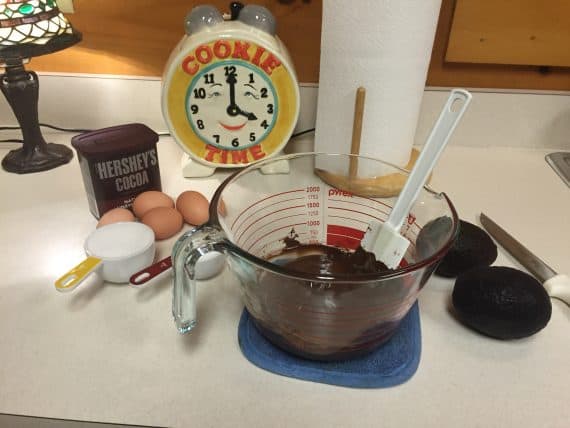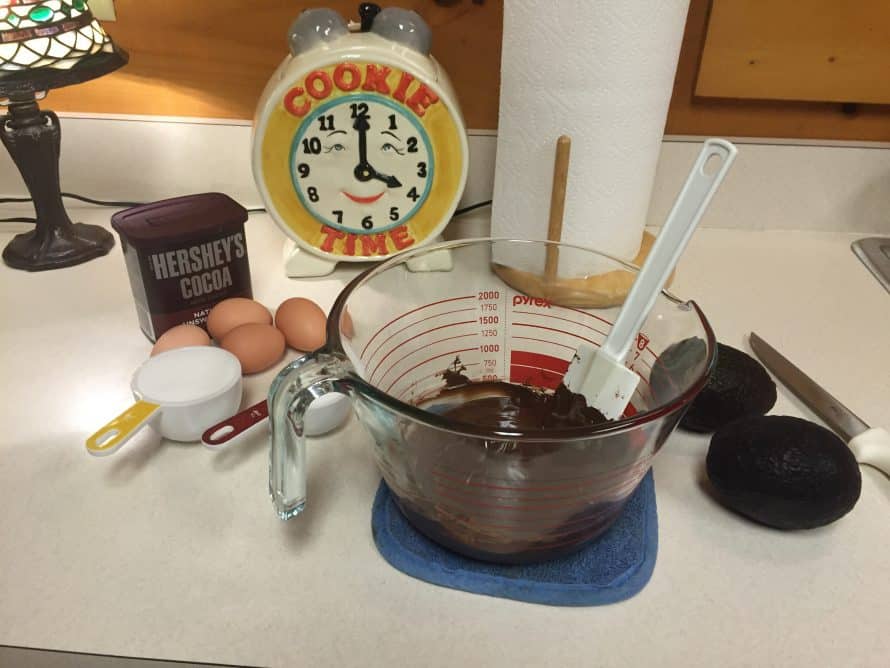 What's in these Healthy Avocado Brownies, you ask?
Ok, so once I had the avocado situation under control, I melted 12 0z bag of semi-sweet chocolate chips in the microwave. I did one minute, stirred, and then one minute more got it for me. Then mix the melted chocolate and avocado together. Once that is all mixed, I did a little modification of the Eat – Fit -Fuel recipe which calls for 1 cup of sugar. I did 1/2 C Sugar and then I did 1/4 C of Stevia which is the same as 1/2 C of Sugar. I figured I might as well try to make this a little more calorie friendly and a little healthier. Then it calls for 4 eggs, some flour (I did use the regular ole self-rising white, unhealthy kind), some cocoa, and some vanilla. I'll give you everything below. Once you get it all mixed, you put in a 9 x 9 and bake for 30 minutes at 350. I only had an 8 x 8, so I cooked for about 40 minutes.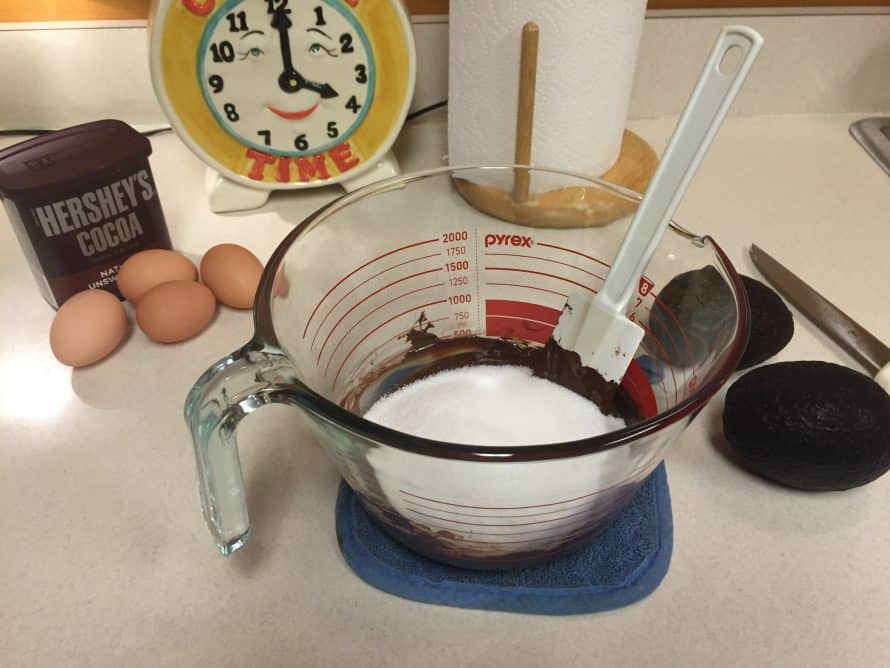 The verdict on these Healthy Avocado Brownies?
Well…I know some of you will say that these still aren't necessarily healthy, but given what my traditional brownies are, these are wonderful as far as healthy goes. The avocado is high in protein and fat which both will help to keep you full. The avocados made the brownies super moist & you can't taste them really. My verdict…YUMMY!!!!! My husband's verdict…"here, you can have mine." So he's not convinced yet. He still prefers my award winning brownies!!
You need:
2 ripe avocados
12 oz bag of chocolate chips
1 C sugar
4 eggs
1/2 C Flour
1/4 C Cocoa
1/2 tsp salt
2 tsp vanilla
Place in 9 x 9 pan and bake 30 minutes at 350
Watch the video at Eat – Fit -Fuel for complete directions =)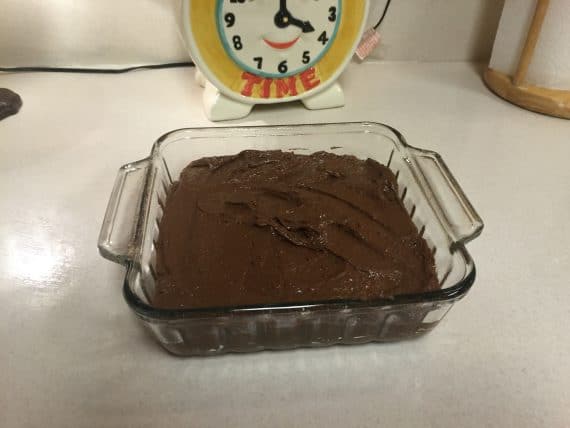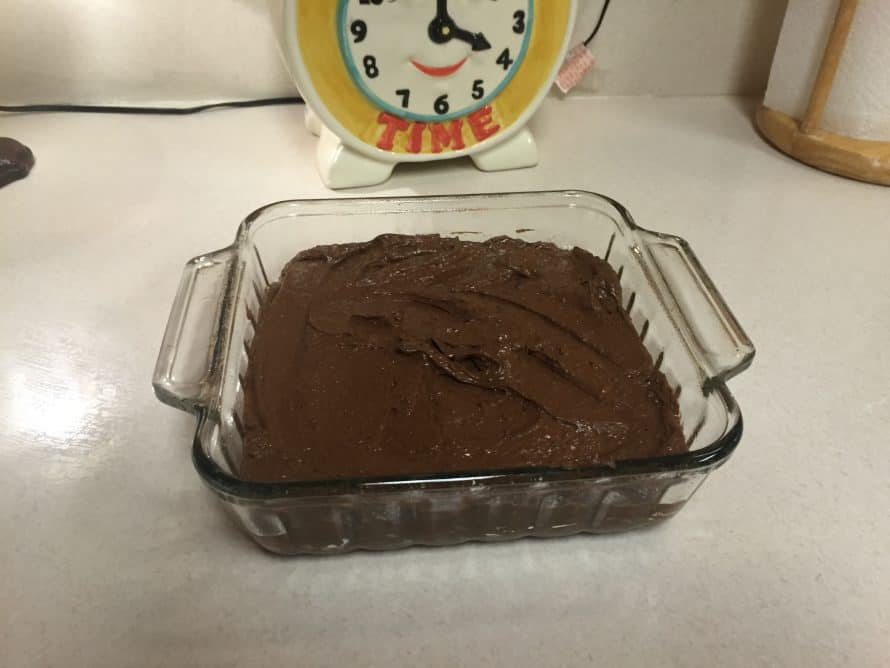 Have you ever used avocado in your baked goods? Comment below!! Let me know!!
You may also like: