Shaun Week Insane Focus Review & Calendar [Instant Access!]
This post may contain affiliate links. All opinions shared are my own. As an Amazon Associate I earn from qualifying purchases. Click to view our full disclosure.
Are you craving new Insanity or T25 workouts? Well, look no further! Shaun T Week: Insane Focus includes 7 brand new full-body workouts!
We'll look at the workout calendar, calories burned and how the new workouts stack up!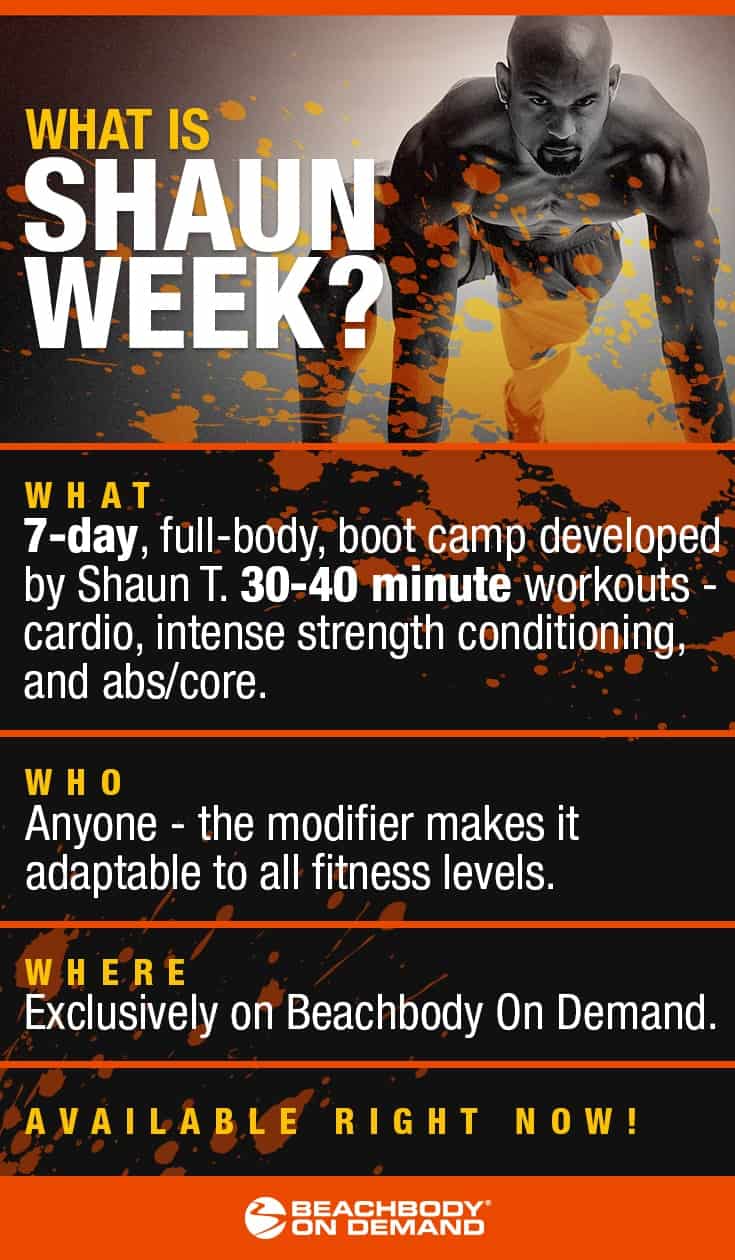 What is Shaun Week?
Shaun Week is an intense bootcamp that combines HIIT training, extreme strength conditioning, amazing core moves for results in just 1 week!
The 7 unique workouts range from 30-40 minutes and are suitable for intermediate to advanced exercisers. There is also a modifier in each workout.
Shaun Week is also a great way to prepare for Transform 20!
How long are the workouts?
Each workout ranges from 27 to 43 minutes.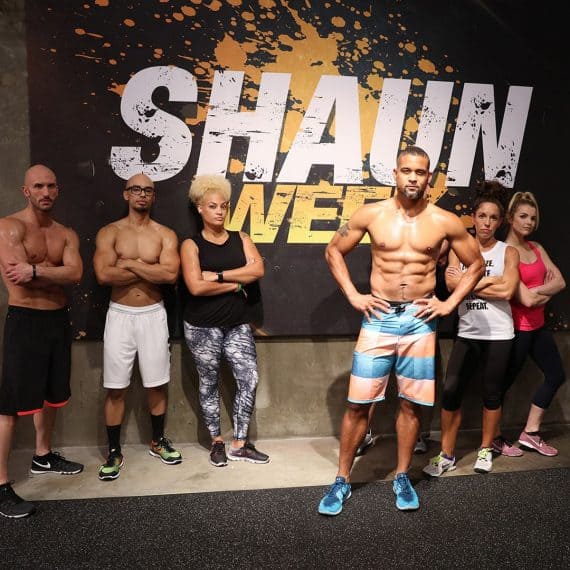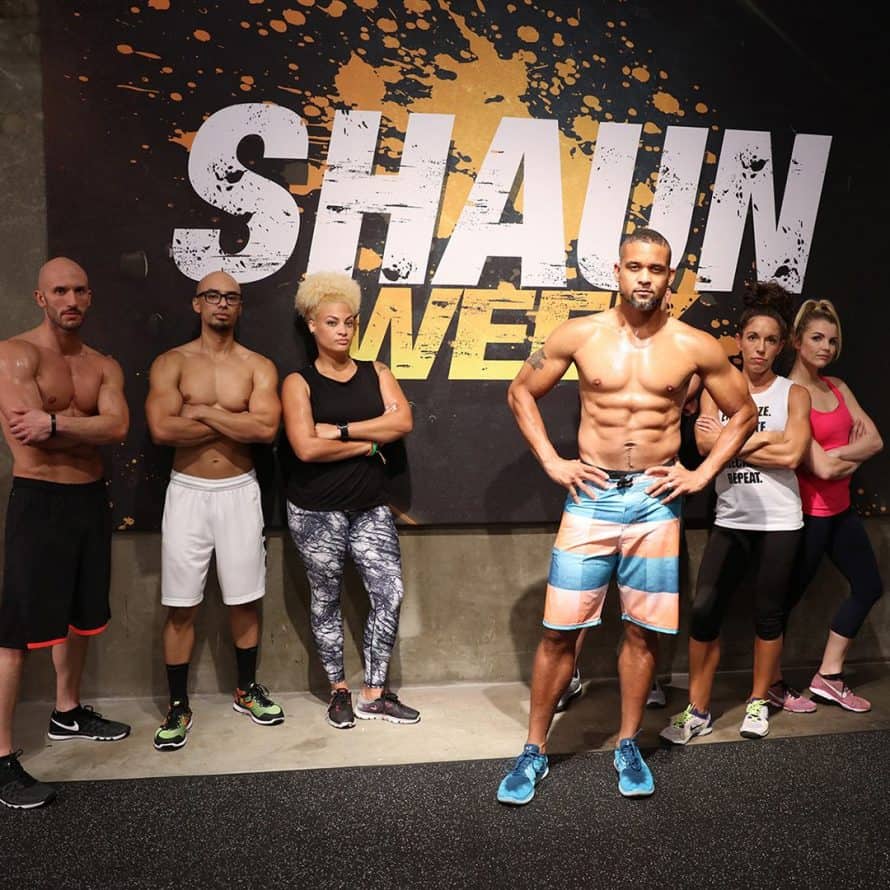 How many calories do you burn?
I burned about 160-330 calories with the workouts. I'm 5'3″ and in shape. Everyone's calorie burn will be different, but that is an estimate.
What do I need to do the workouts?
You'll want to have a set of light to medium dumbbells for Insane Weights and Ripsanity. I also liked having a mat for the ab workouts.
If you're modifying you'll also want to have a chair.
I also did Beachbody's Performance Supplements before and after the workouts. You can get a sampler for $19.95 or read our review here.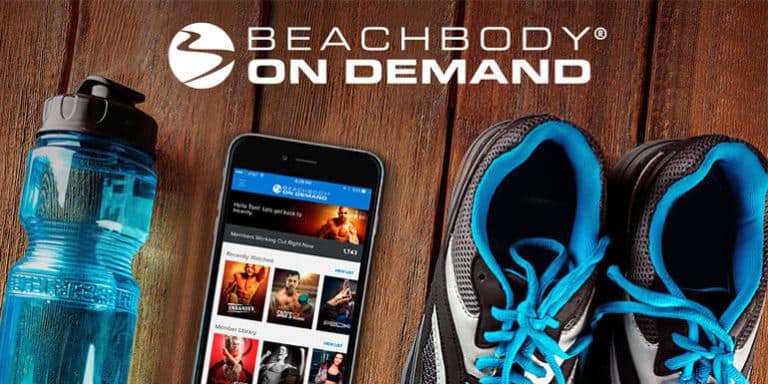 Where can I get Shaun Week?
You can only get Shaun Week through Beachbody on Demand; it's not available on DVDs.
New to streaming? Check out our Beachbody On Demand Review
Shaun Week Calendar

Day 1: Insane Basics
Day 2: Pure Cardio Part 2
Day 3: Insane Weights
Day 4: 25 Abs
Day 5: RipSanity
Day 6: Speed 4.0
Day 7: Dig Deep
Shaun Week Workouts
Day 1: Insane Basics
Insane Basics is 33 minutes long and requires no equipment.
While the pace is slower than a traditional Shaun T workout, it's still pretty tough You'll do 6 moves 2x for a warmup, and then you'll do 3 rounds with 4 exercises.
The moves are all easy to learn, and he combines both floor and standing moves into this foundational workout.
I burned 215 calories with this workout.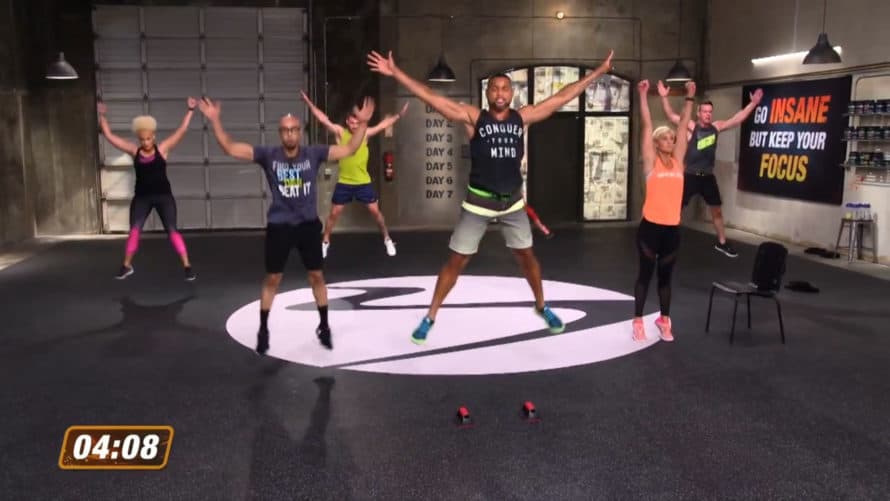 Day 2: Pure Cardio Part 2
Pure Cardio is 37 minutes long and focused on interval training. You don't need any equipment.
You'll do the same warm-up and then you'll do all standing cardio moves to blast a ton of calories. It's hard, but it's short!
I burned 245 calories with this workout.
Day 3: Insane Weights
Insane Weights is 33 minutes long and requires 2 sets of dumbbells. I used 10s and 15s.
The strength workout uses compound moves to help work your whole body and keep your heart rate up to burn more calories.
The moves are more endurance based to help you get shredded versus building muscle mass.
I burned 280 calories with this workout.
Day 4: 25 Abs
This ab workout is actually 28 minutes, and you'll want a mat.
You'll do 15 unique core moves on the floor for 60 seconds each (some repeat).
I burned 157 calories with this workout.
Day 5: RipSanity
RipSanity is 41 minutes long, and you'll need dumbbells and a mat. This workout is tough! It combines Asylum strength and T25 cardio!
I used a few different sets of weights – 5 lbs to 15 lbs.
You'll do the same warm-up, and then you'll do 4 rounds of strength-based moves. Like Insane Weights, you'll be doing higher reps and lighter weights to help you tone up versus build muscle mass.
Shaun T also includes a ton of push-ups in this workout (love to hate them!) and a 3-minute cardio blast!
I burned 333 calories with this workout.
Day 6: Speed 4.0
Speed 4.0 is 31 minutes and similar to a T25 Speed workout. It requires no equipment.
The workout includes no warm-up. Shaun T immediately starts with 2 rounds of 8 exercisers to blast fat quickly!
Then, you'll be 2 more rounds before a quick cool down.
I burned 270 calories with this workout.
Day 7: Dig Deep
Dig Deep is 27 minutes long and requires no equipment. If you've done Insanity Max 30 consider this Friday Fight 3!
You'll warm-up and then do 14 unique moves for 60 seconds before cooling down.
I burned 238 calories with this workout.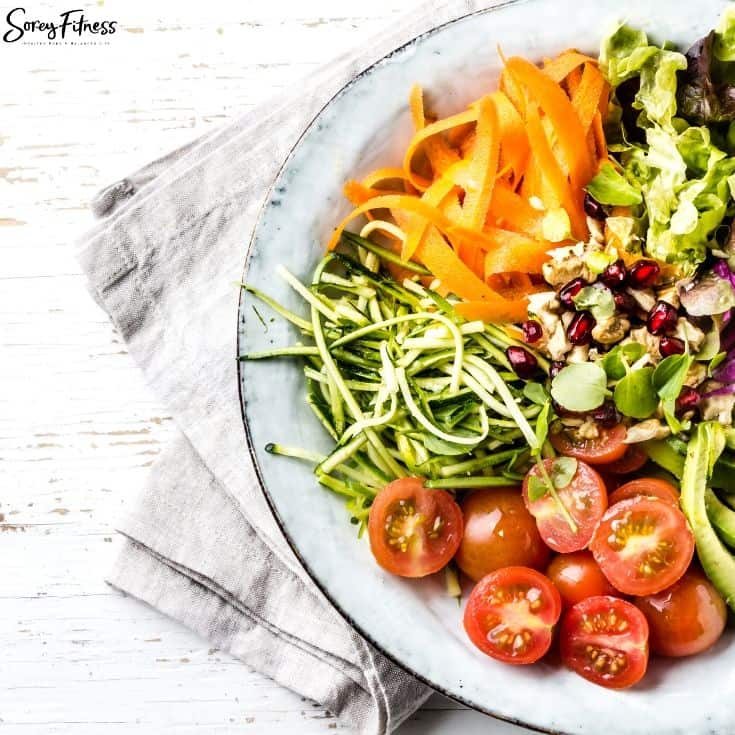 Shaun Week Meal Plan
The program doesn't include a full-on nutrition plan, but you can always use the Ultimate Portion Fix or 2B Mindset with this program.
While you can choose any meal plan, but we do recommend sticking to some sort of diet in order to see maximum results.
Since it's a 7-day program, our 7-day Sugar Detox might be a good fit!
Do you need Shakeology or workout supplements?
Shakeology and the workout supplements are optional, but we did use chocolate Shakeology, Energize, and Recover this week!
You can view our Shakeology review or Energize review here.
You can get a workout supplemt sampler for $19.95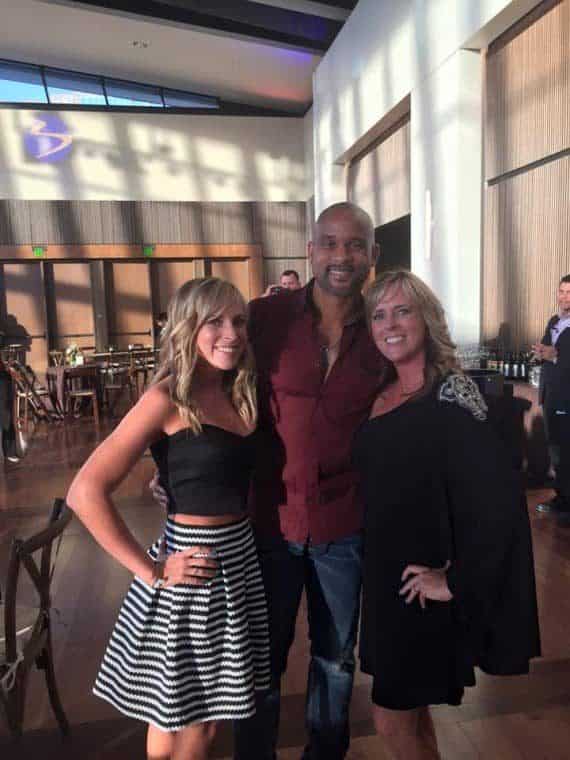 Shaun Week Ordering Options
You have a couple options when trying out this week long program!
Option 1: Just Workouts
You can choose to do a Beachbody on Demand 14-Day Trial (select the 3-month option, and you'll see the price is 0.00. It's $39.95 after 14 days).
Another option would be to choose the 6- or 12-month Beachbody on Demand membership.
Option 2: Workouts & Supplements
You also could get Shakeology & Beachbody on Demand or Workout Supplements & Beachbody on Demand. By bundling supplements with streaming, you'll get about 25% off!
Option 3: Workouts, Supplements, and Nutritional Program
If you're struggling with your nutrition, we'd recommend bundling the Ultimate Portion Fix with Beachbody on Demand or 2B Mindset with On Demand.
You can also see how Ultimate Portion Fix compares to 2B Mindset before deciding!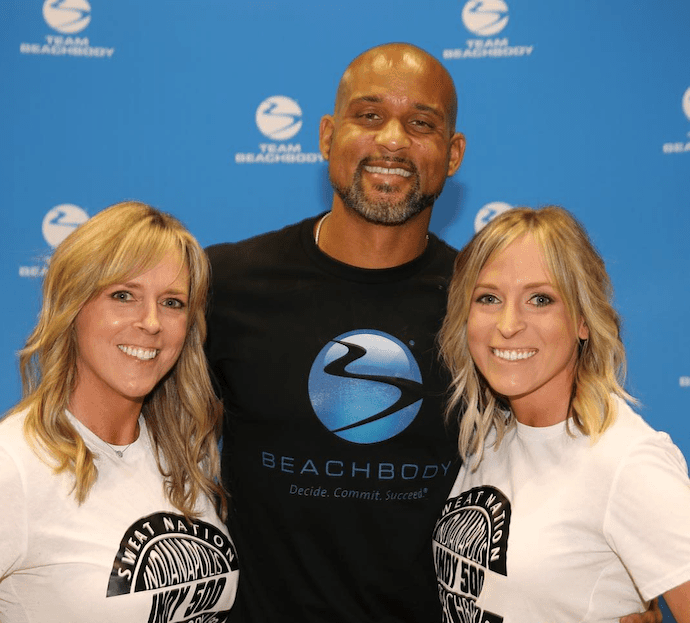 Need some support?
We offer a monthly challenge with a daily check-in. We also have some fun contests, easy recipes and more going on each week! We'd love to have you join us for Shaun T Week and for the rest of the year.
The best part? We're free!
You can have us as your free coaches and have access to Beachbody on Demand just by using the links in this post. It should say Kalee Dillard is your coach upon check out.
From there, we'll email you and help you get all set up!
What should you do after Shaun Week?
Shaun T and Beachbody came up with a hybrid calendar combining several of his programs!

You could do this calendar or another Shaun T workout program.
We've reviewed several of them to help you decide including Insanity Max 30, Insanity, Cize, and T25!
Other Workout Options
With Beachbody on Demand, you'll also have access to 100s of other workouts!
You can view our full Beachbody workout program comparison, or we think you might also like Shift Shop, The Work, #MBF, or Morning Meltdown 100!
Plus you can try it free for 14 days. If you hate it – just cancel! No harm done! :)
Have questions or want more information on Shaun T Week? Let Us Chat About It