A Little More Obsessed – 6 Bonus Workouts After 80 Day Obsession
This post may contain affiliate links. All opinions shared are my own. As an Amazon Associate I earn from qualifying purchases. Click to view our full disclosure.
The Obsession continues!! Autumn Calabrese just announced A Little More Obsessed will be coming to us soon! A Little More Obsessed is 6 bonus workouts to 80 Day Obsession and will be available as soon as October 5th!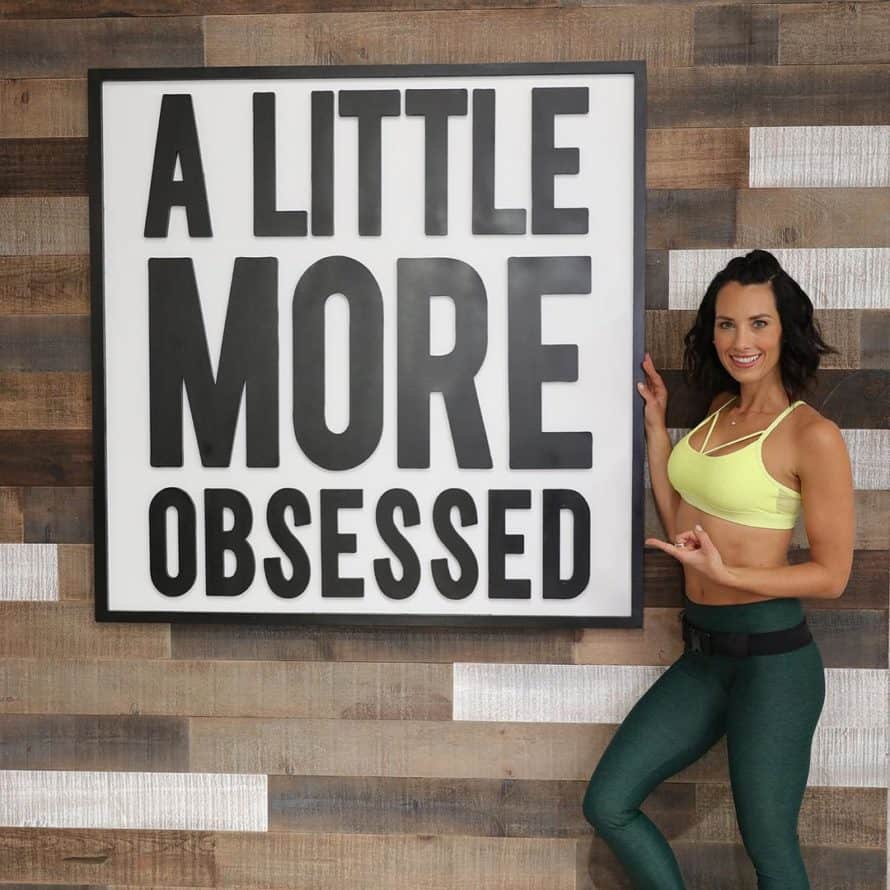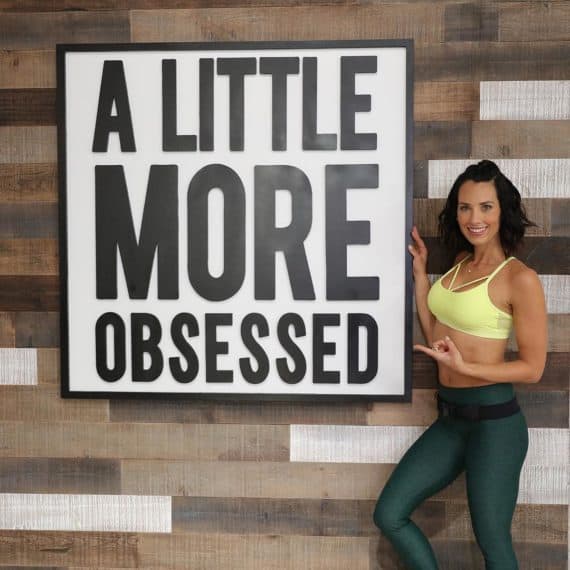 New to 80 Day Obsession? Check out this post with EVERYTHING you need!
What is A Little More Obsessed?
It's 6 bonus workouts designed for 80 Day Obsession graduates! They'll be about 45 minutes each.
Autumn's described this bonus as the "4th phase"! (See Phases 1-3)
While the workouts are shorter, you should expect the intensity to be more than phase 3.
Is there a modifier in A Little More Obsessed?
Yup! You can expect a modifier similar to what is in the original program.
When is A Little More Obsessed Available?
A Little More Obsessed will be available as early as the evening of Friday, October 5th for Beachbody on Demand customers who also are on the performance line or another Beachbody supplement.
For everyone else it will be available on January 1, 2019.
How do I get early access in October?
In order to get first access to A Little More Obsessed, you'll need to be a Beachbody on Demand member and also be on a monthly subscription of one of Beachbody's supplements.
Not into their supplements? No worries – you'll get access in January. Early access is just a thank you for those using the performance line Autumn suggests.
To get 1st access, order your supplement subscription by September 30th.
If you wait until October or November, you'll need to order a Challenge Pack to get early access.
Your Choice on Supplements / Subscriptions
They have a variety of supplements you can choose from, and we've done reviews on most of them!
You can learn more about:
The BeachBars are pretty new! We love the chocolate peanut butter one — and apparently Autumn does too!

What's the BEST Supplement to Use?
It depends on your lifestyle.
If you find yourself skipping meals or not meal prepping – we suggest Shakeology.
It's a simple grab-and-go option.
Our favorite flavor is Chocolate by far! (It's also a newer formulation so if you tried it before like 2015 – try it again – so much better now!)
The other choice is the Beachbars, but Shakeology keeps us fuller longer.
*Make sure it shows Kalee Dillard as your coach when you checkout if you'd like us as your coaches. You can look me up using the Coach ID 1001548.*

Doing A Little More Obsessed for MAX results? Go with the performance line!
While you could pick hydrate or creatine, our favorites from the performance line are Energize, Recover & Recharge.
Energize gives you energy to power through an intense workout. It's lemon flavored. (get Energize)
Recover is taken after your workout and helps build lean muscle. (get in chocolate or orange)
Recharge is a vanilla shake taken at bedtime, and guys – it makes a HUGE difference in the level of soreness you have the next day! (get Recharge)
You can also do a Performance Stack with Energize & Recover
*Make sure it shows Kalee Dillard as your coach when you checkout if you'd like us as your coaches. You can look me up using the Coach ID 1001548.*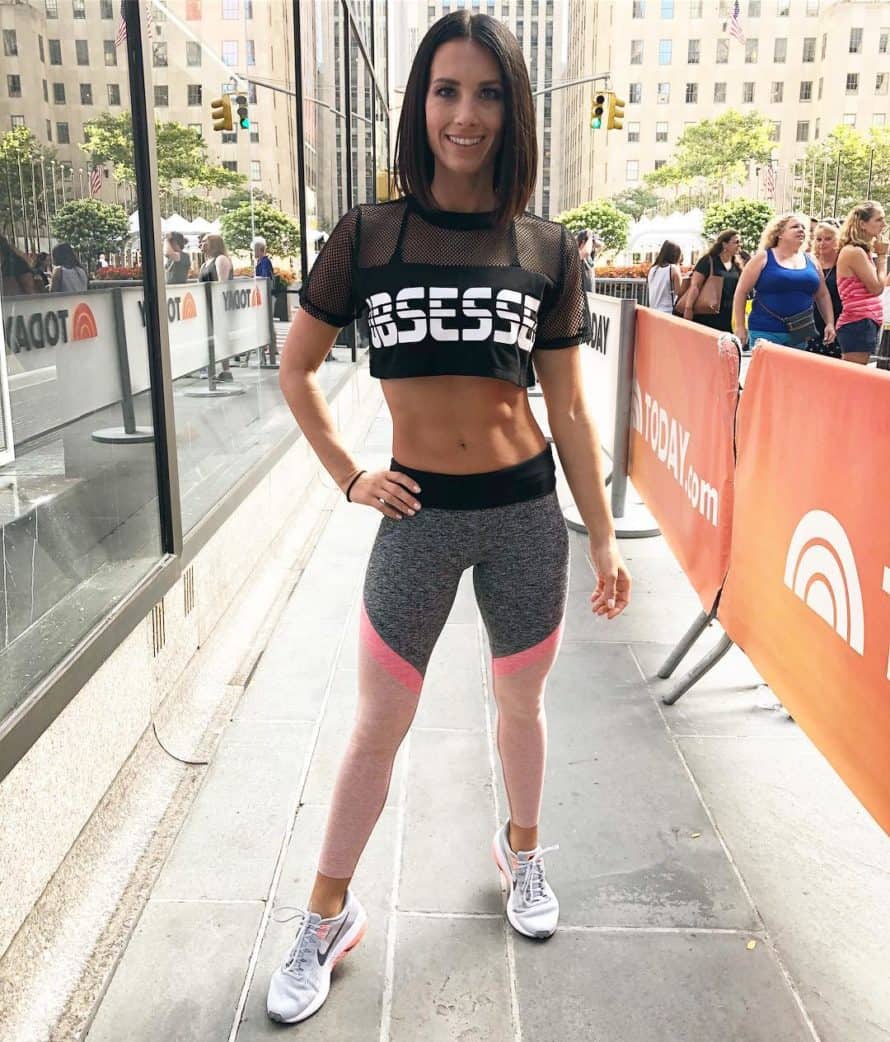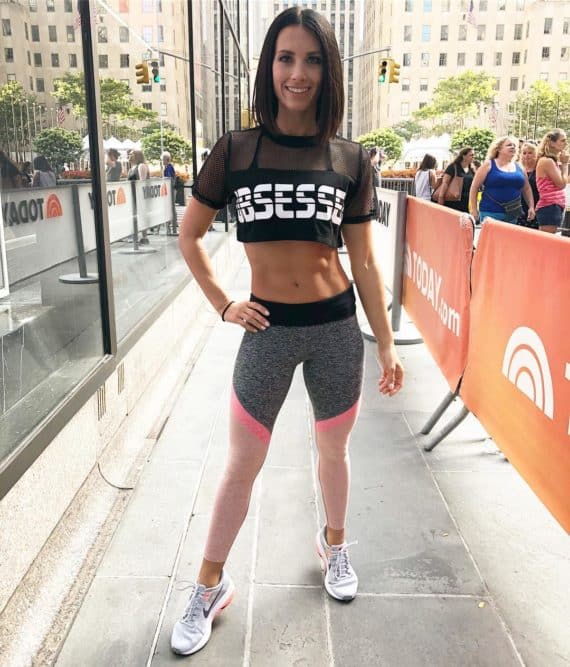 Once I order, how long will it take for the workouts to show up?
If it's before October 5th, you should see it on the 5th at 4-5pm PST time.
If you order in September, it can take up to 48 hours to process. You'll be notified by email if you fall into this group.
What Else is Included?
Besides the 6 bonus workouts, you'll also get access to:
Tracker Sheets
Workout calendar
For A Little More Obsessed nutrition will be the Timed Nutrition meal plan using your Phase 1 calculation
An episode of "A Little More Weekly Obsession" with inspiration and behind the scenes footage
What Equipment is needed for A Little More Obsessed?
It'll be very similar to 80 Day Obsession's equipment.
You'll need:
You may also want a foam roller and yoga / comfort mat.
Will these ever be released to Beachbody on Demand members without a subscription?
Yes, they will enter the Beachbody On Demand Member Library as of January 2019.
Still have questions about A Little More Obsessed? Let us know!