Stream Your Workouts – Challenging Workouts and Simple Meal Plans
This post may contain affiliate links. All opinions shared are my own. As an Amazon Associate I earn from qualifying purchases. Click to view our full disclosure.
The ability to stream your workouts just keeps getting easier and cheaper. I love the convenience of working out at home, and the quality of workouts, the trainers' ability to instruct proper form, and the ease of starting a program just keeps improving.
Would you ever stream your workouts?
I honestly hesitated. My daughter and I tried something similar to Daily Burn a few years ago. The quality of the workouts varied and the "community" offered for support was a joke. Plus, a DVD is super easy to pop in – so why would I switch?
Then, I tried a newer streaming service and my mind was totally changed. I loved the convenience and variety of the workouts. Plus, this streaming service also includes a specific meal plan for each program and an amazing online support system.


8 Reasons to Stream Your Workouts
Convenience – No crowds or drive-time
Workout Anywhere (hotels, the beach, in your living room)
Awesome Variety of Workouts
A Fraction of a Gym Membership (View Pricing)
Workout Schedules and Calendars
Fitness Guides with More Tips
Additional Nutritional Tools
Never Lose a Place in Class OR Misplace a DVD
My Favorite Way to Stream Workouts?

I am a huge fan of Beachbody workouts and have been for the past 10 years or so. I fell in love with Turbo Fire, and then I kept finding new programs I loved. The trainers' are top-notch, the quality of the video and sound is awesome, and the meal guides are a HUGE help.
The trainers' are top-notch, the quality of the video and sound is awesome, and the meal guides are a HUGE help.
I am actually a Beachbody Coach as well and have been since the DVD-only days (aka 2012). So my JOB is to make sure I help you identify a health goal, choose a workout and meal plan that works for YOUR life and get you to your goals.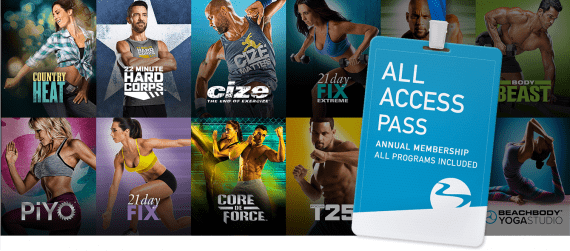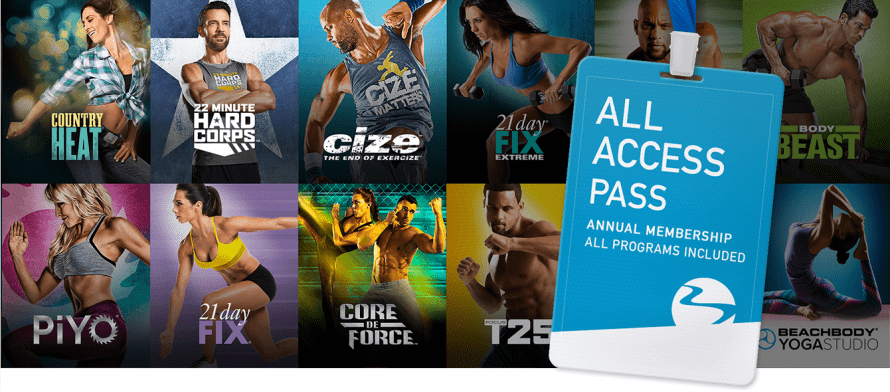 Why Beachbody on Demand to Stream Your Workouts?
Variety of Workouts
With BOD, you can stream 700 workouts! Whether you're a man, woman, beginner, expert, have 60 minutes or only 25 – there is a workout for you.
Yoga
Beachbody just recently introduced the 3 Week Yoga Retreat for Beginners and a more advanced Yoga Studio.
The 3 Week Yoga Retreat teaches you the basics of yoga poses, how to flow properly and the different aspects of your practice. Then, the same instructors are also included in the Yoga Studio.
With the Yoga Studio, the workouts range from 10-60 minutes and vary in intensity. There are also different types of yoga like, Yin Yoga, Flow, Sculpt, Balance and more.
Cardio
Beachbody is famous for their cardio-heavy workouts including Insanity and Core de Force. You'll get access to all of them plus any additional workouts added in and their meal plans!
Dance
If you're like us, you prefer to dance your cardio workouts away. Some of the programs on BOD include TurboFire, Cize, Country Heat, and YouV2.
You also get access to all of Shaun T's old dance workouts!
I love the variety here are as well. Country Heat and YouV2 are great for beginners, and as you get stronger you can move up to Cize and eventually TurboFire!
Strength Training
I love being able to strength train at home. As long as I can stream and have my Bowflex SelectTechs I'm ready.
You'll have access to classics like P90X and ChaLEAN Extreme, as well as, new programs like Body Beast, Hammer & Chisel, and 80 Day Obsession.
Popular Workouts
You're not limited to old programs when you stream your workouts either! You'll have access to the most popular workouts like 21 Day Fix, 22 Minute Hardcorps, and Shift Shop!
You Get Exclusive Extras
Along with all of the workouts mentioned above, your Beachbody on Demand allows you access to BONUS workouts!
You'll be able to see sneak peeks of new workouts.
Right now Double Time has a sneak peek up while the workout program won't be available until November. It's a new partner workout for the whole family!
You also have the ability to stream workouts that aren't even on DVD yet. Clean Week, Shaun T Week, and Body Beast's Hard Labor are all exclusive to Beachbody on Demand – and you get them all included for free!
Daily Workout Challenge
The Daily Challenge Dujor pulls a specific workout per day to get you max results. It's great if you love the variety and have about an hour to commit per day.
Meal Planner Included
You not only get access to 700+ workouts, but you also get each program's specific meal plan and calendar. You can download and print all of the meal plans which also include recipes.
Along with the meal plan, most programs include a 5-day quick start or 3-day quick fix at the end of the program. You'll get access to those as well.
Cooking Show with Autumn Calabrese
Autumn, from the 21 Day Fix, also hosts her own cooking show with a 21 Day Fix Approved Recipe each week. I love her fixate, but the show is a lot of fun to watch. I also love having a new recipe to try each week!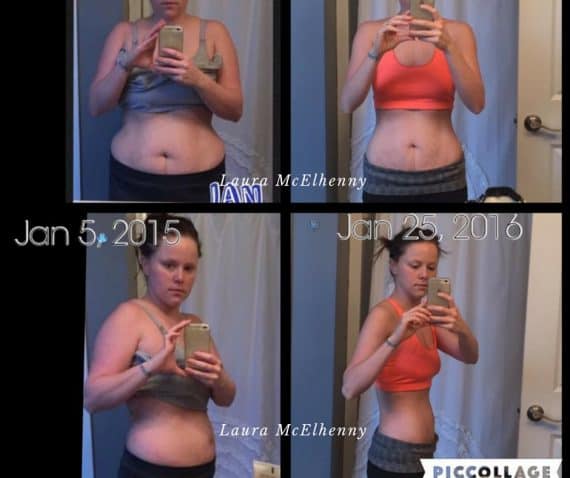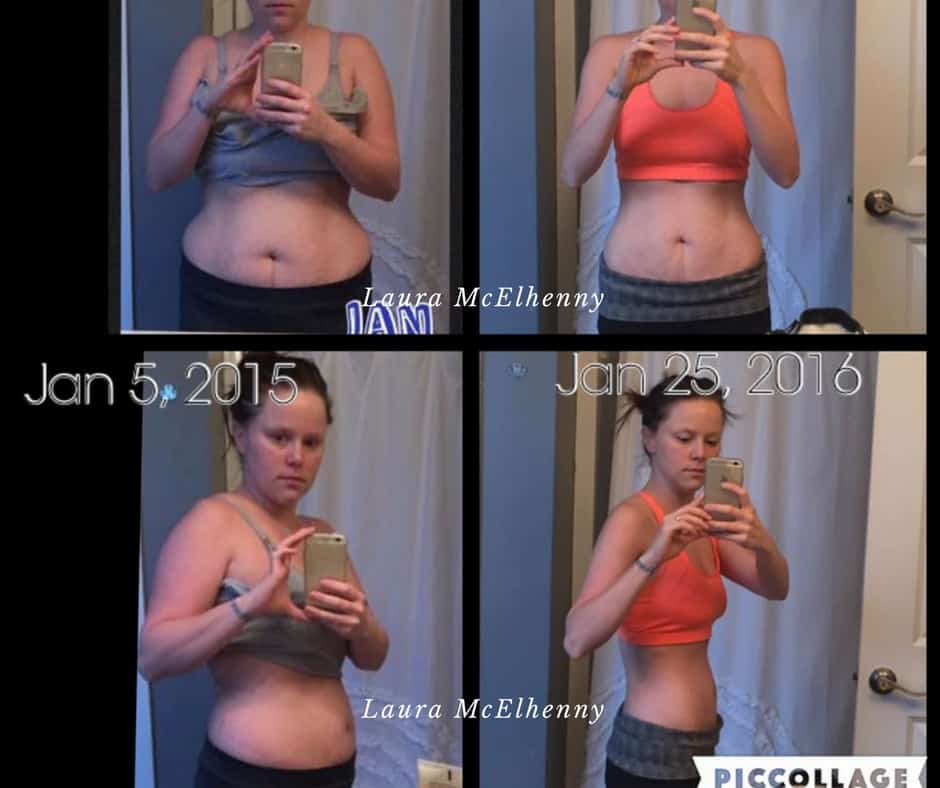 What about Accountability?
You don't have to give up the community of a gym if you decide to start streaming your workouts. I host a private support group where 1000s of people have hit their goal weight, gained strength and built leaner, toned bodies!
The coolest part?
We all really relate to one another's ups and downs. You don't have to be intimidated to share when you struggle, and you can also help inspire others when you are doing great.
We also do a monthly theme to help you grow in your health and fitness habits. It's always fun, and we give away prizes too!
Is the Accountability Included if I Stream my Workouts?
Totally! If you decide streaming your workouts is a good fit, you just need to make sure I'm your Beachbody coach. You should see Kim Sorey pop up when you sign into order or stream your workouts. If not, just email thegirls@soreyfitness.com, and we'll get you all set up!
How Much is it to Stream Your Workouts?
I highly suggest the $99 option to get full access to every Beachbody workout (plus all of the meal plans and new programs). This gives you unlimited access for a year.
If you're interested in Shakeology, the challenge pack listed here is also a great deal and including streaming for a year.
Do You Still Have Questions?
Shoot me a message at thegirls@soreyfitness.com or check out the 21 Day Challenge or Beachbody on Demand page for more tips.
Have you ever thought about Beachbody Coaching?
As a coach, I get 25% off streaming my workouts! You can check out our full guide and Q&A about coaching here.