Miracle Morning – Creating a Quick Morning Routine Just for You
This post may contain affiliate links. All opinions shared are my own. As an Amazon Associate I earn from qualifying purchases. Click to view our full disclosure.
I'm not a morning person. I would love to be one of those people that jump up and ready to crush the day, but I'm not. So I delayed looking into the Miracle Morning book until a couple of months ago. (This post includes affiliate links).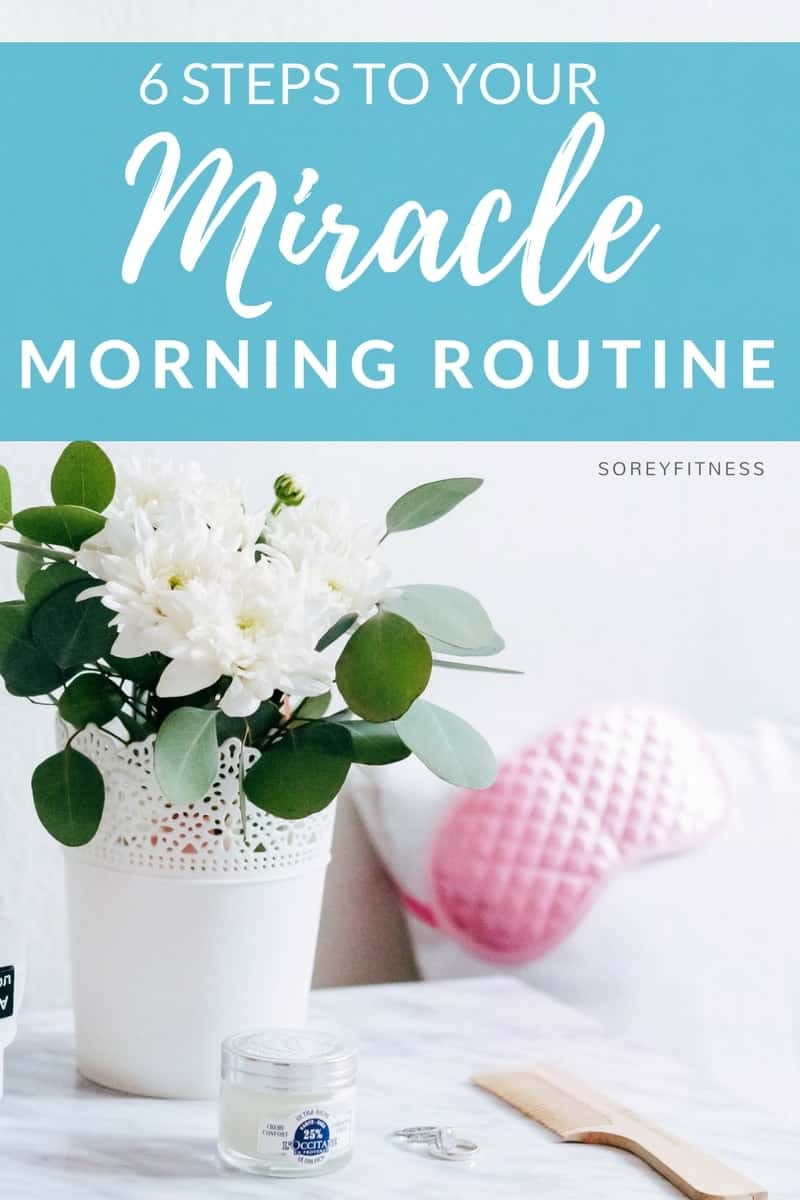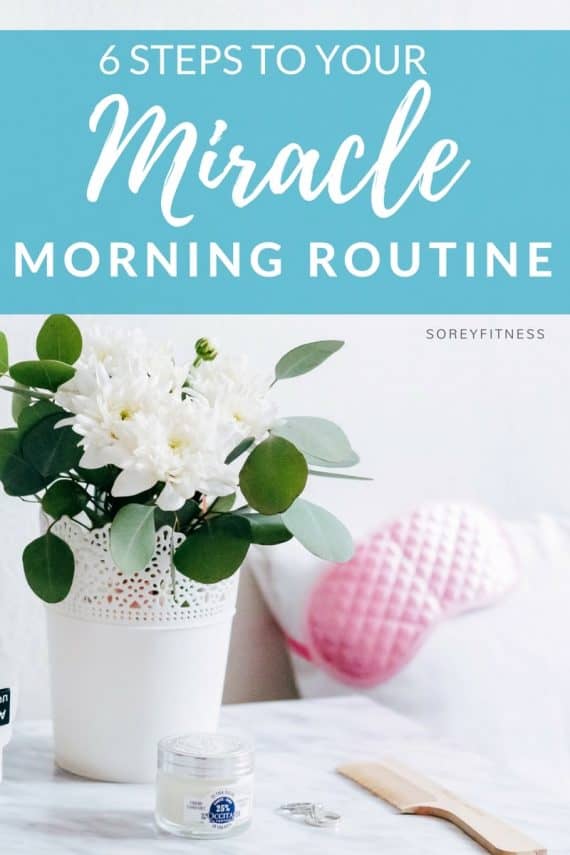 But really, any morning routine can help you set the focus for your day, be more productive and have more energy.
So whether you use this book as a guide, the priming exercise I'll reference below, prayer time, or something else – just find what works for you consistently and makes you feel good through the day.
We should take time for ourselves as a part of a self-love routine anyway, but I need steps or it's just too easy to skip.
What is the Miracle Morning Book About?
As I mentioned above, I hesitated to try The Miracle Morning. I am a Christian, and I also love personal development. So I find a lot of the books recommended to me fall into the "Name it and Claim it" category of faith that doesn't hit me right.
Affirmations and visualizations are part of this book. Which can be a slippery slope for me personally.
If you aren't comfortable confirming those habits to fit your beliefs, skip this book.
However, I think there is a lot of good to pull from it.
The author, Hal Elord, shares his story of reclaiming his life after a near-fatal car accident and a load of debt. It's a very inspiring story, and his morning routine is something that could fit into anyone's routine with the shortest option being just 6-minutes.
Your level of success will rarely exceed your level of personal development because success is something you attract by the person you become. –Jim Rohn
Habit Stacking
Wouldn't it be cool if we could create multiple healthy habits with the same effort it takes to start one? That is the idea behind stacking.
The book helps you create a routine around a half dozen habits. By teaching the 6 tasks together, it helps you commit to doing all of them with just 1 routine.
The principle is called habit stacking. The benefit of it is that you can create multiple good habits at once.
Plus, since you're doing it every day when you wake up – you'll be more likely to keep it in your schedule.
What are the 6 Habits of the Miracle Morning Routine?
The Miracle Morning Routine has a half dozen little habits to incorporate daily:
Silence
Affirmations
Visualization
Exercise
Reading
Scribing (writing/journaling).
To remember the 6 habits, you can think of the acronym: S.A.V.E.R.S.
What do those 6 habits look like?
Silence
Silence could be a moment of prayer or meditation. Its purpose is to just be present and grateful in the moment.
Affirmations
Affirmations can get on my nerves, but you can customize them. You can make them as huge or small as you want.
My take on affirmations is to focus on my priorities and what is important in life. I also will remind myself how I want to be thought of (kind, generous, loving, etc).
Visualizations
It's a minute or two to focus on how you want the day to go or how a goal will turn out for you. As Zig Ziglar would say, it's your time to expect to win versus worry.
Exercise
This depends on your current exercise level and goal. You may just take 60 seconds to stretch your muscles or do jumping jacks to get the heart pumping.
If you're a normal exerciser, this might be your normal at home workout routine. Don't forget, you can customize it!
Reading
The suggested reading is a personal development book. The Miracle Morning would be a great start, but if you're read it The Compound Effect or Zig's Born to Win would both be applicable. Both are two of my favorite books.
I also love taking this time for my Bible. I suggest making it something inspirational or relating to your personal development versus the news or something that could upset your spirit.
Scribing
What you write in a journal is up to you. I like to read a Bible study or Bible verse as my "Reading". Then I may write a prayer or a verse to think about the rest of the day.
Other ideas are writing what you're committed to making happen in this day or starting a gratitude journal.
You may also choose to ask yourself a question to answer each day.
You may also like our future self journaling guide and free template!
How Long Does the Miracle Morning Routine Take?
The book suggests giving each habit about 10 minutes. Therefore, the full morning routine would take about an hour.
This can be adjusted to suit your time and needs though. I know when I first started reading personal development books, just 10 minutes a day was a challenge. So work up to what you can do without stressing.
This should be a routine that makes you feel good – not overwhelmed.
You may find that anywhere between 2-10 minutes is great.
Sample Miracle Morning Routine
5:00 – Wake up!
5:05 – Silence (3-5 minutes)
5:10 – Affirmations (2-5 minutes)
5:15 – Visualization (2-5 minutes)
5:20 – Exercise (10 minutes)
5:30 – Read (10 minutes)
5:40 – Scribe (5-15 minutes)
Can you rearrange the tasks?
Yes – If you know silence is going to put you right back to sleep, put it at the end! As I mentioned before, customize it as you want! It's your morning and routine after all.
Need help deciding what goes on your list? Grab Our Morning Routine Ideas now!
A Variation on the Morning Miracle
8:00 – Wake up!
8:05 – Turn on a Favorite Song (3-5 minutes)
8:10 – Look over my goal list (2-5 minutes)
8:15 – Visualize for How the Day Will Go (2-5 minutes)
8:35 – Bible Study (20 minutes)
8:50 – Write out my prayer & any verses that stuck out (5-15 minutes)
9:05 – Exercise (30-60 minutes)
Is it worth reading?
I think so! Even if you modify it, it's still teaching you the power of habit stacking. Habit stacking is the same thing Tony Robbins, Jim Rohn and so many other successful leaders and motivational speakers do and share about.
Once you have your morning routine, you might even feel inspired to create an evening routine like looking over your planner, reviewing your day, and ending with gratitude and prayer.
Other Posts You May Like:
Another Morning Routine
Along with this book, I also enjoyed Tony Robbins Priming Exercise. Again, as a Christian, I would modify it a little to fit my beliefs, but it is an another morning routine.
The breathing at the beginning is a bit odd to me, but in theory, it helps activate your nervous system. When it's activated, you're able to connect to emotions and actions better.
After the breathing, Tony guides you into a state of gratitude with his take on prayer and ends with visualization
His priming exercise also uses habit stacking because you're focused on breathing, gratitude, prayer, and visualization. So I think if you're going to try Miracle Morning, you should also try this and see what feels best to you.
Positive Quotes to Get You Started
"Discipline creates a lifestyle." ― Hal Elrod
"How you wake up each day and your morning routine (or lack thereof) dramatically affects your levels of success in every single area of your life. Focused, productive, successful mornings generate focused, productive, successful days—which inevitably create a successful life—in the same way that unfocused, unproductive, and mediocre mornings generate unfocused, unproductive, and mediocre days, and ultimately a mediocre quality of life. By simply changing the way you wake up in the morning, you can transform any area of your life, faster than you ever thought possible." ― Hal Elrod
"Affirmation without discipline is the beginning of delusion." – Jim Rohn
What does your morning routine look like? Does it need an update?
You may also like: