Green Monster Smoothie – Plus 2 Healthy Shamrock Shakes
This post may contain affiliate links. All opinions shared are my own. As an Amazon Associate I earn from qualifying purchases. Click to view our full disclosure.
I never thought I would like a green monster smoothie or a Shamrock Shakes….at all.
Healthy blogger or not, I never thought I could drink something green. I was wrong though!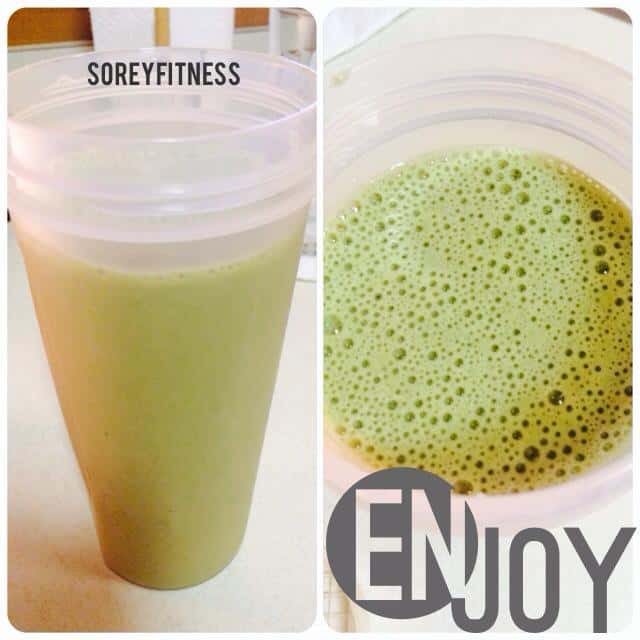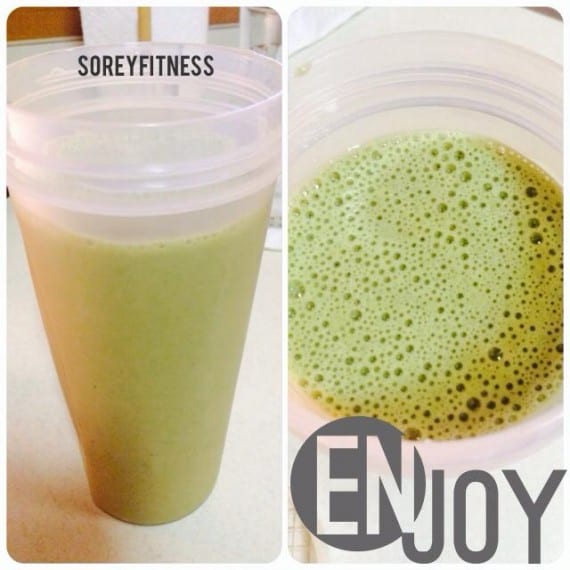 One of the girls in our 21 Day Fix Challenge group recommended mixing water, spinach, and 1/2 a banana to get in a veggie as a snack. The 21 Day Fix requires at least 3 servings of vegetables, and I was really struggling to get them all in so I tried her idea.
It was actually really good!
Green Monster Smoothie
About 1 Cup Spinach
1/2 a Banana
1 Scoop Strawberry Shakeology
12 oz water
Ice to blend
The banana and strawberry cover up the veggie taste. For my fellow 21 Day Fix'ers – This was 1 Green (spinach) 1 purple (1/2 a banana) and 1 red (Shakeology).
You can try Strawberry Shakeology along with Greenberry, Chocolate, and Vanilla in the sample pack here.
Since it is St. Patrick's Day, it seems only appropriate to include two green monster smoothies that are also Shamrock Shakes! You can always include them all year round though!
2 Healthy Shamrock Shakes

Healthy Shamrock Shake #1
8 oz Unsweetened Vanilla Almond Milk
1 TBS Peanut Butter
1 Scoop Greenberry Shakeology
1/2 cup spinach
1 cup frozen strawberries
Healthy Shamrock Shake Recipe by Chalene Johnson
1/4 to 1/2 capful of peppermint extract (or more, to taste)
1 tsp of peanut butter or PB2
2 tbsp of sugar free vanilla or cheesecake jello instant pudding mix
1 Scoop Greenberry Shakeology
water and ice
Add all the other ingredients and blend until it's creamy. It is SO good! PB2 is a just a powdered peanut butter substitute that is lower calorie and has less sugar. It has a great flavor, and you can get it on Amazon, at GNC, and even some grocery stores now. I use it in recipes, but I still have Jif in the house.
Do you have a favorite green monster smoothie recipe? What about Shamrock Shakes?