Vital Proteins Collagen Creamer Review + Benefits
This post may contain affiliate links. All opinions shared are my own. As an Amazon Associate I earn from qualifying purchases. Click to view our full disclosure.
content-top" class="dpsp-content-wrapper dpsp-shape-rounded dpsp-size-small dpsp-has-spacing dpsp-show-on-mobile dpsp-show-total-share-count dpsp-show-total-share-count-after dpsp-button-style-1">
We decided to review Vital Proteins Collagen Creamer when we heard that the benefits included more energy and improved hair, skin and nails. Below, we share what makes it work and if it's worth drinking on a regular basis!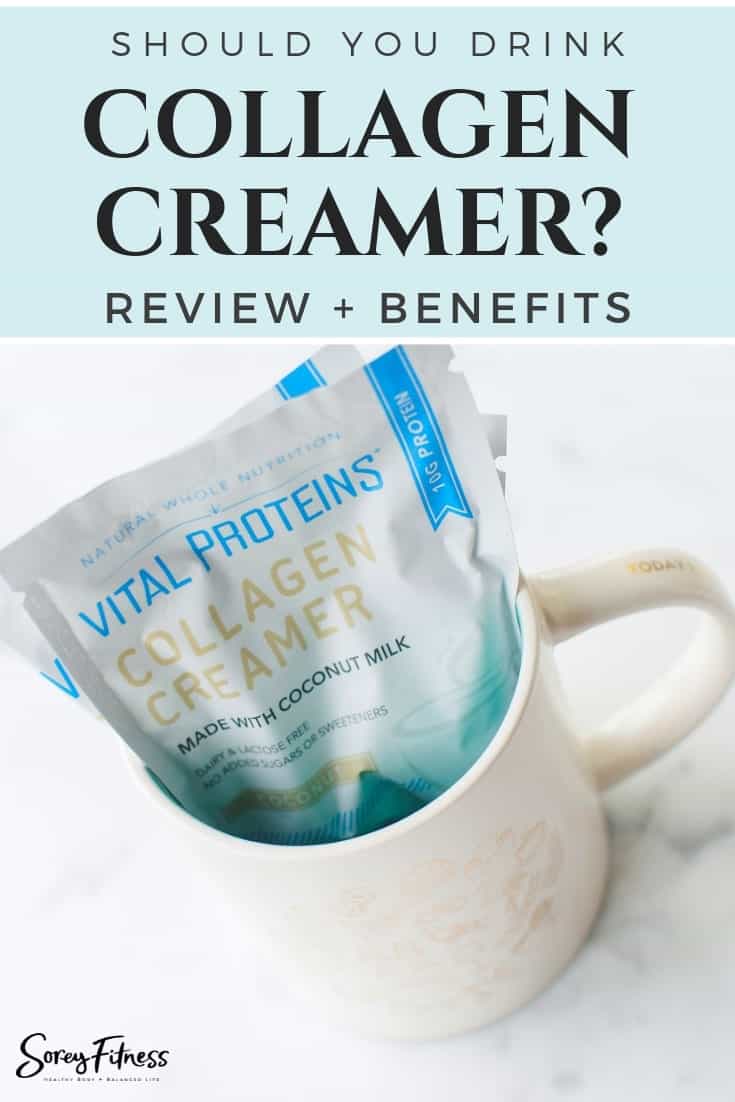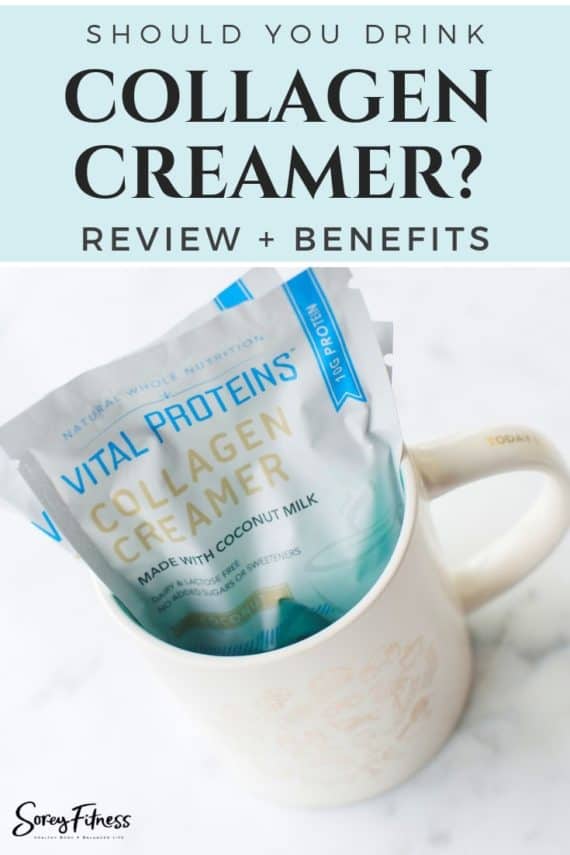 Why We Like Vital Proteins Collagen Creamer Review
Vital Proteins Collagen Creamer combines organic coconut milk with their amazing peptides.
We love their peptides because they're such a high quality. They are sources from grass-fed, pasture-raised cows.
This just added in those healthy fats our bodies need (and made everything a little creamier! Yum!)
You can check out our review of Vital Proteins Collagen Peptides.

Vital Proteins Coconut Collagen Creamer Overview
10 grams of clean collagen peptides
9 grams of healthy fat from organic coconut milk powder
Excellent source of Medium Chain Triglycerides (MCTs) and lauric acid**
Contains no artificial sweeteners, refined sugars, or gluten.**
Bioavailable (easily digested and absorbed in the body)**
Dairy-free
140 calories for 2 scoops
Whole 30 approved
The Vanilla and Gingerbread flavors are also very similar in their nutritional details.
Vital Proteins Collagen Creamer Benefits
These 4 points are why we make sure to get in this or our plain peptides every day!
Improved energy from the MCTs**
Joint and connective tissues supported**
Improved gut health and digestion**
Better hair, skin, and nails**
Sephora even notes that this product is good for fine lines, wrinkles, dullness, and uneven texture.
Why Collagen Creamer vs Bone Broth?
When we first learned about collagen's health benefits, we tried Kettle & Fire's bone broth.
While we loved the benefits and the company, we got tired of drinking broth every day.
This creamer allows us some variety in how we consume it, and it has the same benefits!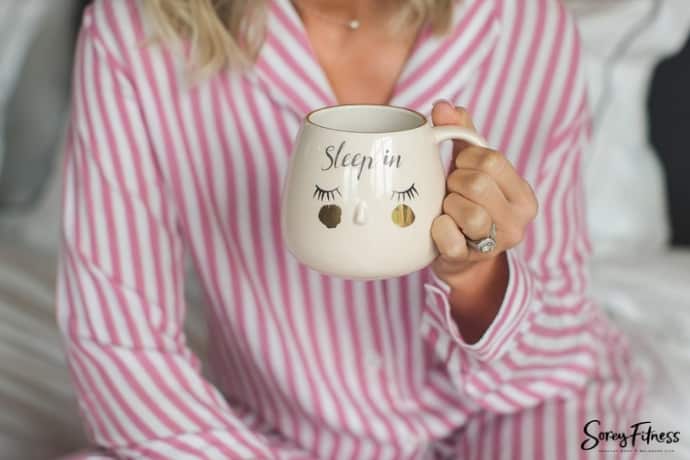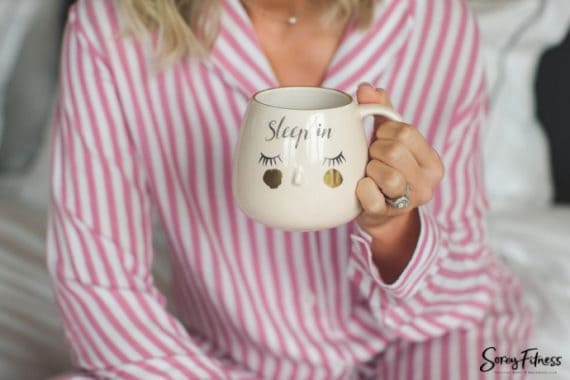 How to Make the Perfect Collagen-Packed Coffee
If you're a coffee lover, you're going to flip over these flavors. Our favorite is the coconut collagen creamer, but they also have it in vanilla and gingerbread!!
To create the perfect Collagen Iced Coffee:
Mix 6 ounces of cold coffee together with 1-2 scoops of your favorite flavor of collagen creamer
Add in 2-4 ounces of either cold water or almond milk.
Blend or shake in a shaker cup.
Serve over ice if desired.
Is it Just Collagen Coffee Creamer?
No way! We use it in all sorts of ways.
A few of our favorite ways are:
in a smoothie to make it super creamy!
mixed into hot chocolate for a sweet treat!
in baked goods and treats like cookies or brownies.
over oats and banana in the morning.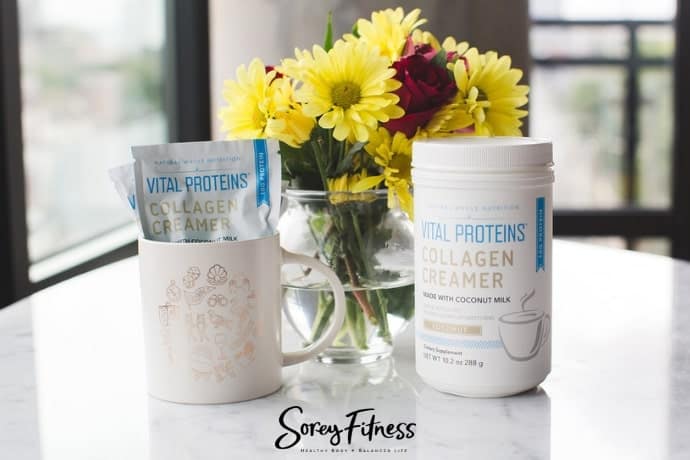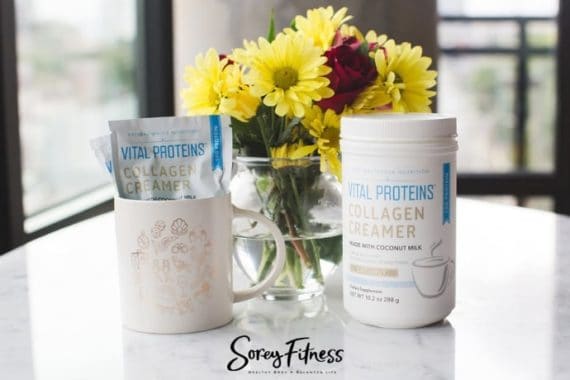 Where To Buy Vital Proteins Collagen Creamer
You can snag yours in coconut, vanilla or gingerbread right from their site.
The price of Vital Proteins Creamers range from $25-29 depending on the packaging. You can choose the scoops or the packets.
If you're traveling the packets come in handy!! The scoop is a little cheaper per serving though.
You Can Try It Now:
It is worth drinking??
While everyone has their own opinions on what is worth it or not, we've seen our joints and gut health improve by drinking collagen.
We've also found that our hair, skin and nails get more from this supplement (or the regular peptides) than from Biotin which is suppose to be "THE magic pill" for all 3.
With that said, you don't really need the collagen creamer AND the peptides. You could pick and choose or alternate like we do.
We like the creamer because of the healthy fats it packs. The peptides come in handy when you're just looking for a protein and collagen.
You may also like our other reviews:
These statements have not been evaluated by the Food and Drug Administration. This product is not intended to diagnose, treat, cure or prevent any disease. Always consult with your doctor before starting something new.