What We Did in Panama City Beach – Vacation 2012
This post may contain affiliate links. All opinions shared are my own. As an Amazon Associate I earn from qualifying purchases. Click to view our full disclosure.
Panama City Beach was full of local hotspots that were family and date friendly. My Marvelous in My Monday is focused on what I did last week. :) Is that fair?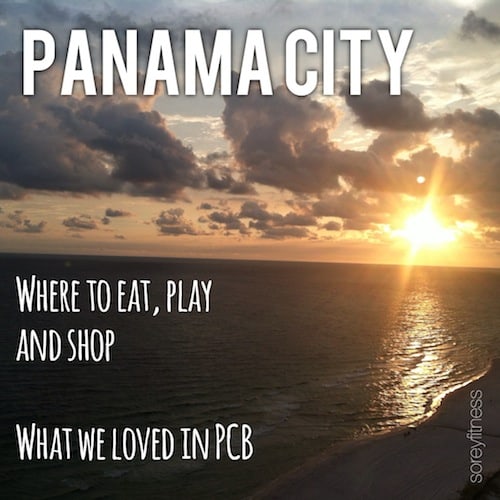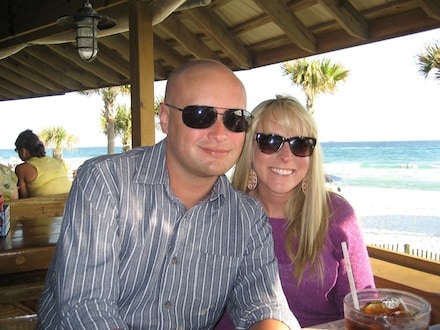 Our favorite casual spot was Spinnaker's. It was right on the beach and had an amazing "Paradise Hamburger". We went twice, and even got to see the sunset.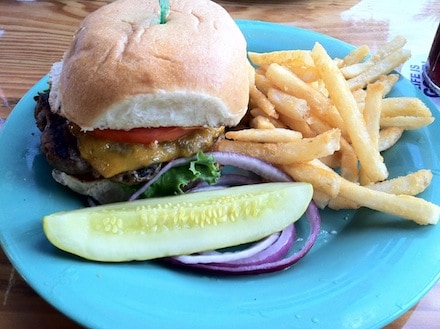 We also had some giggles and entertainment over this guy's T-shirt. I assure you I didn't hate the player, just the t-shirt.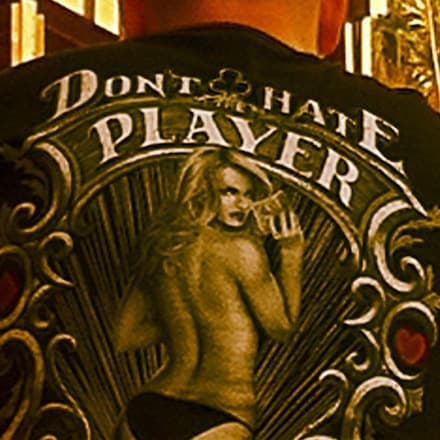 After dinner, we had no problem finding something to do. The first night we decided on mini-golf. There were several to chose from ranging from crazy golf with clowns to Pirates Island golf. It is always dangerous for Jake and me to play against each other because we are both highly competitive. He ended up beating me by 4 strokes, but I DID have 2 hole-in-one's.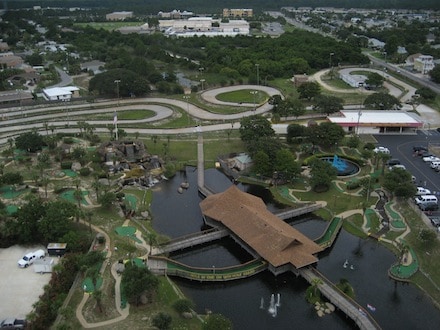 The next night, Jake humored my addiction to the quarter machines. You know where you put a quarter in and it pushes more quarters to fall? I am fully convinced you cannot win at one of the games, but they suck me in every time. I blame my dad, he started my dirty habit at a young age.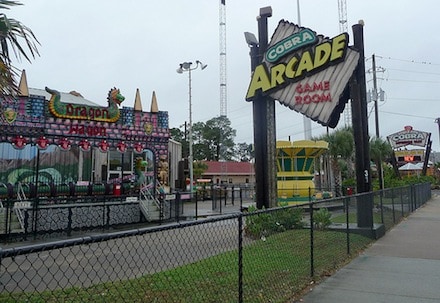 We also found Pier Park, a huge outdoor mall and theater. We both felt kind of guilty about seeing a movie on vacation, but we were really excited about That's my Boy. I definitely recommend it if you are into slightly raunchy comedies. It reminded me of Wedding Crashers (minus my hunk, Vince Vaughn).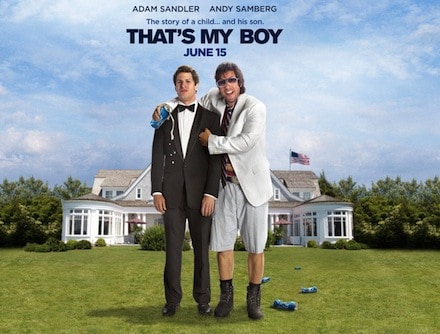 We also found a Zoltar game. I just recently saw Big and was more excited than I should have been over this. Once I noticed it was plugged up though I did not make a wish.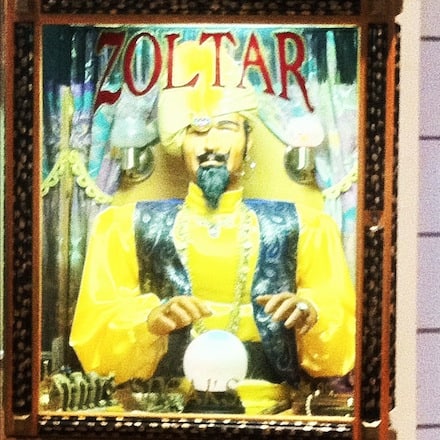 We also found Rum Runners, a piano bar, in the mall. It was a really neat place, and the guys were awesome. Most of the people there were locals so I felt pretty cool stumbling upon it. If you decide to go, it's kid-friendly until 9 then 10 is when it starts getting adult-only.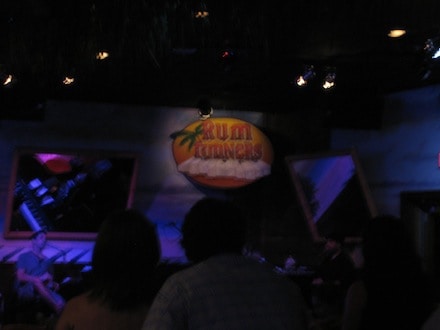 They also made a mean White Russian.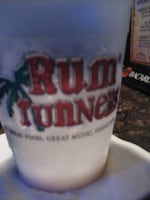 I have to admit, I was really surprised with how many great restaurants and entertainment choices Panama City Beach had. They have recovered a lot since the oil spill, and I would definitely go back next year.
I'm praying for those in Panama City Beach and the surrounding areas today. Tropical Storm Debby is going to be in the Gulf area until Friday.
What was Marvelous in Your Monday?