Edamame & Corn Succotash Recipe & Victoria's Secret Semi Annual Sale
This post may contain affiliate links. All opinions shared are my own. As an Amazon Associate I earn from qualifying purchases. Click to view our full disclosure.

I recently did Beachbody's Ultimate Reset. I loved it, and the best part about the program is that it comes with recipes for 21 days. While I can skip the curried cauliflower sides and the salmon, I am still making several of the recipes from the plan. One of my favorites is the Edamame & Corn Succotash Recipe for dinner. It's really easy to make (which is mandatory for me).
Edamame & Corn Succotash Recipe
(Slightly Varied from the Beachbody Ultimate Reset Guide)
1/4 Cup frozen edamame (no shells)
1/2 Cup Corn (Canned)
1/2 Red Bell Pepper (Diced)
1/2 Cup Red Onion
1/4 Tbsp. Rice Vinegar
1 Tbsp. EVOO (extra virgin olive oil)
2 Tbsp Lime Juice
Bring water to a boil, and cook the edamame for 5-7 minutes.  Drain & set aside.
Saute onion and red pepper in oil for 10 minutes or until soft.
Add corn and edamame to onion mixture; cook on medium for 5 minutes. Add vinegar and remove from heat. Top with lime juice.
If you'd like to see some of the other meals I had, I have a Beachbody Reset Recap. Also, I'm hosting a 30 day Fat Blast Challenge in July if you'd like any help with your diet, workouts, or accountability!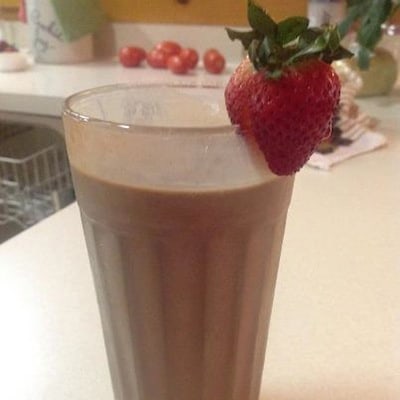 This morning I was in a rush to get out of the door, so I whipped up a Shakeology to drink as I put on my makeup. I guess I should have shut the dish washer before snapping the picture, but I was trying to snap and go. :) After an appointment downtown, I hit up Victoria's Secret Semi-Annual sale.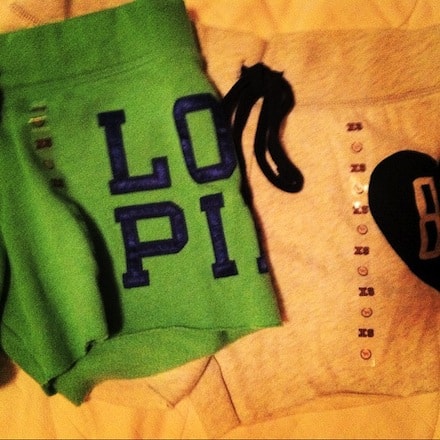 I love their shorts for the beach or over a bathing suit, but they are normally $30! I can't bring myself to pay that ever so when I saw they were $12.99 I bought 2! :)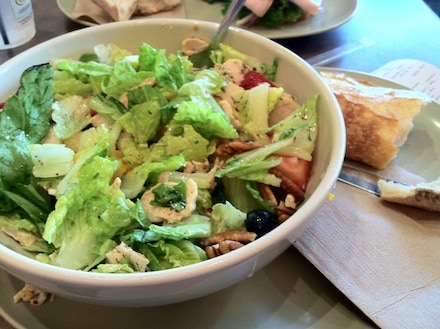 Lunch was Panera's Strawberry Poppyseed Salad. I'm still obsessed with it! 340 calories total plus the baguette (120 calories). YUM!
Jake's picking me up for dinner in about 45 minutes…guess I need to go get ready!
Will you try the succotash recipe?
Do you shop the Semi-Annual Sale?
These statements have not been evaluated by the Food and Drug Administration. This product is not intended to diagnose, treat, cure, or prevent any disease.